(Last Updated On: 08/07/2022)
So you're a shop owner looking to get a point of sale system for your business. You've looked up quite a number of reviews, especially on wisemallbusiness.com. 
You've taken notes and picked out the ideal set of features you'll want in your POS machine.
But you're looking for that point of sale solution that will not bore a hole in your pocket.
As more and more merchants dump traditional cash registers for modern point of sale machines, one option many of them are turning to is that of Java based point of sale (POS) systems.
So what is Java? I hear you ask. What role does it play in the choice of a point of sale system and how does it influence the choice you are about to make or will make?
You may also want to check out the 25 Best POS Systems For Small Business.
What is JavaPOS?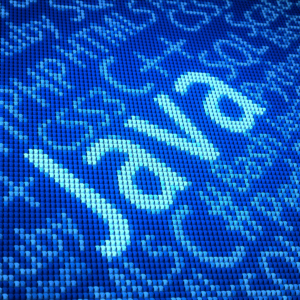 JavaPOS is a standard for interfacing point of sale software using the Java programming language. These desktop applications help facilitate payments from customers and track sales.
The Java programming language is designed to have very few dependencies, meaning software developed with it can run anywhere and on any device.
Java is a general-purpose programming language that allows programmers to build programs that can run on all platforms without the need to recompile.
This essentially gives applications built using Java the advantage of seamlessness and easy adaptability within a wide range of working environments.
So, JavaPOS applications are built to run easily on all kinds of hardware.
This, in turn, means reduced POS terminal costs, platform independence, scalability, and reduced administrative costs.
The modern retail POS system in Java fulfils a lot of roles and integrates with virtually all aspects of your business's operations. It usually comes with a clean interface and a cloud-based operating system, which allows multiple users to use it at any point in time.
It saves a lot of man hours in the areas of employee management, inventory and account reconciliation. It also supports virtually every back-office technology such as Quickbooks, Freshbooks, Salesforce, and so on.
The brand you decide to go for will depend largely on your business needs and specifications. From restaurants to bars and all models in between, choosing the ideal Java POS system for your business will be based on your specific needs.
History
JavaPOS was developed by a committee consisting of Sun Microsystems, IBM, and NCR. The committee first met in April, 1997, and the first release of Java POS 1.2 was issued on March 28, 1998.
The final release as a separate standard version (version 1.6) was released in July 2001. Starting with the release of version 1.7, a single standard document was released by its UnifiedPOS committee.
4 Reasons Why Java POS Solutions Are Preferred
Flexibility:

Many retailers and business owners opt for Java-based POS systems due to their flexibility. They are sure that such POS systems can run on virtually any operating system.

Scalability:

Java POS solutions are ideal in the area of scalability. The Java POS code is easy to modify when there is a need to expand. Users have reported that using Java-based POS systems lowers the cost of implementation and support.

Cost effective:

Many small and large-scale retailers are opting for Java based POS systems as it reported to be cost effective when compared to non-Java POS systems.
Java-based point of sale systems can run on servers as well as on clients; this translates to fewer hardware and IT support needs, thus ensuring cost effectiveness in setup and maintenance.
Hardware:

Java POS systems can easily be used to access various types of POS hardware.  A few of these that can be controlled with Java POS are: Barcode scanners and readers, cash drawers, coin dispensers, pole displays, PINpads, electronic scales, printers, and magnetic stripe readers (MSRs).
How To Choose Features In Your Java POS
Yes, it can be pretty confusing to decide on which features/components you need in your Java POS software, as the technology space is rapidly evolving.

Our recommendation for you is to start with the core features by asking yourself what the absolute necessities are for your business in a point of sale system. Questions like, do you need it to be mobile and handheld or okay with just a stationary device? Do you need a very rugged system, or do you want a sleek machine? What is the volume of transactions you are looking at processing in a day?

Some common features being searched for by users include:

Multi-location support, full-featured reporting, integration with billing and accounting software, inventory management, employee management, customer management, payment processing, loyalty programs, coupons and promotion integration, fast customer service, 24/7 technical support, works with cash register, wireless and cloud-based POS terminals.

However, it should be noted here that regardless of the system/software and its accompanying hardware you settle for, a major point to note is that you will be doing some continuous and regular software updates in order to ensure that your program stays up to date, especially the cloud-based ones.

Top Java POS Brands You Should Consider
OneStep Java POS
OneStep Java POS is a multi-module management system developed in Java and designed by Business Control Systems for retail, wholesale, and distribution companies.
The OneStep Java POS is in compliance with specifications developed by the Java POS Consortium, which consists of the National Retail Federation, IBM, NCR, SUN Microsystems, Home Depot, Sears, JCPenney, and many other retail industry leaders.
OneStep is available with Xbase, MS SQL, and Oracle databases. This means that it is scalable to your specific needs. With the system developed with Java capabilities, it gives it the ability to function on a business corporate network, on a standalone PC and on mobile phones.
It is seamless to run as it requires a minimal amount of setup, training, and support. Its functions are logically structured, easily accessible, and executable.
Features of OneStep Java POS
Easy To Use Accounting Interface
The OneStep Java POS has an easy to use accounting interface that integrates easily with Quick Books. Its reporting structure is available in generic formats easily usable on other accounting softwares.
Customer Management
The OneStep Java POS has an easy way of tracking your customer's purchases and maintaining interaction via email. It has functions such as customer ID verification, data capturing capability for cases of controlled products.
By tracking a customer's spending and buying patterns helps you anticipate their next purchase and structure appropriate loyalty packages for them as well as incentives for items not on their shopping list. 
Sales commissions on a customer can also be tracked and calculated with a number of formulas available on the system You can also track customer loyalty points with third-party programs.
Inventory Control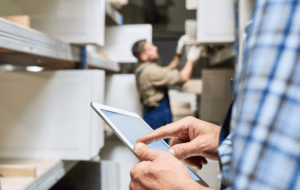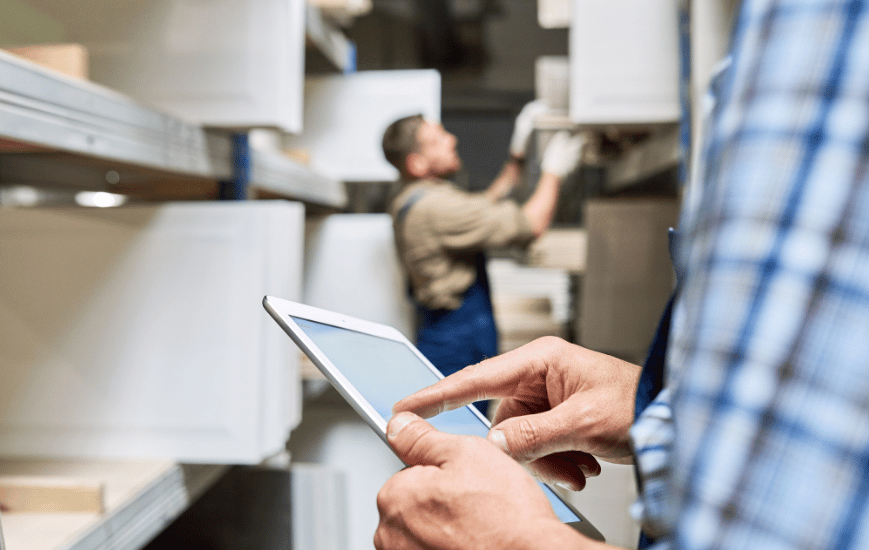 OneStep Java POS comes packed with an inventory control module that helps keep detailed track of goods with an exhaustive list of parameters. It is capable of taking inventories of products that require scales and serialized items requiring serialized costing and pricing.
Its inventory tracking includes multi-warehousing and multiple units of measurement with separate pricing for each unit. 
Item pricing can be done by special item pricing, web pricing, sale pricing, etc. It also has special functionality available as required by the BATF, MSA Reporting, Natural Products Supply Channel, and other EDI-based inventory interfaces. 
Each individual item's cost can be done in a number of ways, which include serial costing, average costing, or FIFO. This helps to specifically and uniquely identify each product in stock. 
Price updates directly from a number of suppliers, and items can be set either with long descriptions, multi-view pictures, or specifications. Also, physical counts and transfers of inventory can be done via handheld devices.
Unique Point of Sale
OneStep Java POS comes with a touch screen and an order entry interface for its users. It features easy-to-learn and use order processing functions with various security levels that enable management to set various permission levels for staff members.
Its automated pricing function can help price products automatically for specific customers. It also includes special functionality such as automated circular pricing for groceries and last-sold verification for businesses selling firearms. Other unique functions include circular pricing for groceries, integrated credit card processing, scale interface, and driver's licence scanner interface.
Wide Range of Reports For Purchase Orders
The OneStep Java POS is designed in such a way as to give you a number of specific reports from which purchase orders can be automatically generated. This helps to save the time that it takes to do the same manually.
The OneStep Java POS helps you forecast the probability of sales in a bid to prepare for the anticipated future and thus purchase what is needed. Items can be filtered using a number of parameters, such as by vendor, manufacturer, specific item, department, category, subcategory, season, and a number of other pertinent parameters. 
Also, users can submit purchase orders electronically via the vendor interfaces or have them emailed, printed using a connected printer, or faxed.
OneStep Java POS consists of the following basic modules:
Point of Sale / Order Entry

Inventory Control

Customer Management

Purchasing

Accounting interface – Quick Books and others
Along with the above it has additional expansions such as:
Web Interface

Accounts Receivable

Rentals

BATF Compliant Tracker

MSA Compliant Reporting

Natural Products Module

Deli Scale Interface

Extended Price and Cost

Formula based Commission Tracking
The additional expansions help increase what can be achieved with the OneStep Java POS.
How Much Does OneStep Java POS Cost?
Business Control Systems Corp offers a quote based pricing structure based on the number of employees in your business and where it is to be installed. You can request a quote or a demo here.
Floreant POS
Floreant POS is a free open-source point of sale system by Orocube. It is built on a client-server architecture powered by Java, Apache Derby/ Java DB, JavaPOS API, etc. It runs well on Windows, Mac, Linus and Java-based tablets, and PCs.
Floreant POS offers a no hassle easy setup process which takes just about 90 secs and was voted Best Free Open Source POS Solution on Capaterra. It is an ideal systems for restaurants, bars, pizza stores, gas station and light retail stores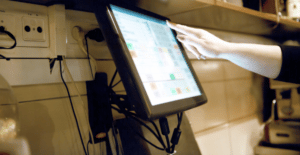 It helps to simplify order management, automate kitchen processes, and adequately keep control of cash.
Floreant POS is also cloud-based, which makes it a great choice for retailers as it enables cloud storage. It integrates most of the standard features needed in the industry. You can route orders to multiple kitchen printers. Stores can also utilize KDS to show kitchen orders on touchscreen monitors.
Floreant is popular among retailers and businesses in the hospitality industry. Floreant POS supports many commercial and third-party plugins, which makes it a great tool to use.
Features of Floreant POS
It can run on any platform and it has also been tested on Linux, Windows, and Mac

It has a client-server architecture powered by Java, Apache Derby/ Java DB, JavaPOS API, etc.

It enables you offer coupons and gift cards

It handles different forms of payment both cash and all types of cards

It offers kitchen automation and order management

It boasts front-of-house functions to help manage orders

It supports multiple printers
Pros and Cons of Floreant POS
Pros
Easy to set up and use
Can work without internet
Its stable and does not crash often
It allows mobile POS
It offers back-office operation management features
Cons
Its advanced features may be hard to configure
Bugs has been reportedly found during use
How Much Does Floreant POS Cost?
As pointed out earlier, Floreant POS is an open-source software, thus it offers a free version as well as a user-pay model.
For its user-pay model, it starts at $50 for a one-time payment per user. There is a trial version option with which you can check out premium features. Reach out for a quote in line with your specific business needs here.
Chromis POS
Chromis is a retail point of sale software built on Java technologies that supports multi-terminal modes, which allows it to be installed on any operating system and device.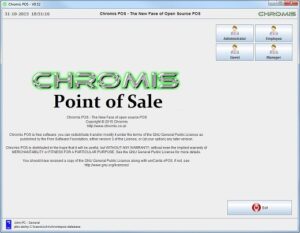 It is a software built by Chromis, a London-based startup with an array of open source applications. It features a range of functions such as commission management, table management, order management, pricing management, and online ordering.
Its features can be easily customised by users, and it comes with a kitchen display screen to track live orders and a CSV import function that helps import product lists from other programs.
Chromis POS won Software Suggest Best Value Software for Winter 2022 and can run on any hardware capable of running on Java 1.8. 
Chromis is a better solution for businesses such as quick server stores rather than fine dine-ins. This is because it has somewhat limited features for table service and server cash out.
Chromis POS Features At A Glance
Inventory Management

Commission management

Customer DataBase

Table Management

Barcode Scanning

Order Management

Loyalty Program Support

Pricing Management

eCommerce

Online Ordering

Remote kitchen printing

Supports a large number of hardware device

Supports USB printers
Pros and Cons of Chromis POS
Pros
It is well documented and so easy to install and use
Has an excellent support forum
All features are easy to use
Cons
The software card payment system does not provide support for all countries
Reported to crash after recent update
How Much Does Chromis POS Cost?
The Chromis POS is free for download at the moment. It also appears to be receiving a number of feature upgrades so you can expect that you might be needing to upgrade the software frequently.
Conclusion
As a small business owner just starting out or someone operating a small-to-medium-scale business, one of the ways to gain a foot in the door early is with the adoption of a Java POS system. This will go a long way toward lowering the operational costs associated with setting up your point of sale system. And as highlighted in this review, these three Java-based point of sale systems are a good option to start with.
This article was written by
Wale Ameen
and published on Monday, 2 May 2022.
FAQs
Q: What is JavaPOS ADK?
A: JavaPOS ADK (for Windows OS) is an industry standard windows printer driver that helps to control POS peripherals by making use of device interface API. This allows you to develop applications that are based on JavaPOS.
Q: How do you create a point-of-sale system in Java?
A: Here are the steps on how to run a Point of Sale System in Java:
Step 1: Download source code. First, download the source code given below.
Step 2: Extract file. Next, after you have finished downloading the source code, extract the zip file.
Step 3: Click open project. 
Step 4: Run the project.
Q: What is Opos driver?
A: The OPOS specification is a technical analysis that explains how a two-layer open-driver software architecture between a POS application that runs on a Microsoft WIndows operating system and the physical hardware device is connected.
Q: What is a POS service?
A: A POS system essentially is a payment processing system that allows your business to accept payments from customers and keep track of sales. While the set-up can work in different ways, they all basically have the same structure which is a store front device where payment is processed from buyers.
Q: What is OPOS on my bank statement?
A: The term POS on your bank statement or online transaction history often refers to a purchase you made with your debit card. It might indicate the amount you paid to a merchant, or better still signal that you were charged additional fees for using your card.