(Last Updated On: 02/12/2023)
Written by POS Expert Martin Nikolaev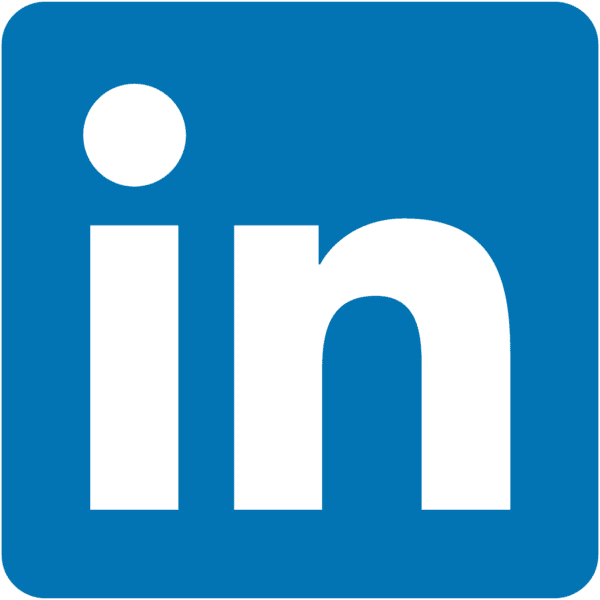 Our product review team dedicates hours of meticulous research, fact-checking, and testing to recommend the best solutions to business owners. We earn from qualifying purchases through our links, but this does not influence our evaluations. Why trust our reviews?
I'm convinced that most business owners understand the importance of implementing a quality point-of-sale solution in their organizations, but many of them don't realize that finding the best mobile POS system is often an extremely beneficial investment. Numbers don't lie: the amount of mobile POS transactions in the U.S. alone is expected to equal more than half a trillion dollars by the end of 2022. From the tiniest kiosk to the largest retail store out there, a fully functional mobile POS system is the essential tool every retail or wholesale company needs. In this article, I'll cover all the important details related to mobile POS systems for small business (and for larger companies and chains, for that matter) and I'll share the steps you might want to follow if you want to choose a fitting point-of-sale solution.
Our Experts' Choice
Square Mobile POS System
The best overall mobile POS system is Square. This system features:

Fast checkout
Multiple payment options – Tap, dip swipe, scan
Small space friendly
Many third party integrations and add-ons available
Customizable for different industries
This comparison review comes complete with a buyer's guide. Don't have time to read this whole review? Skip ahead to: 
Mobile POS Systems | Introduction 
Having just any randomly chosen POS system would never be enough to make the cogs of your organization turn faster. This is a common mistake that I've seen many business owners make. Instead of searching for a good fit, they invest in the mPOS solution that has the best rating or the most impressive price tag. For some, it might be a working solution, but it's almost never the ultimate one.
If you are a business owner or you manage a retail or service-based operation, you need to make sure the solution you've adopted has all the features you need. Recognizing your specific needs and making the right choice is key. Otherwise, even the top-rated and most expensive POS software would never bring the benefits you're hoping for. From a more practical point of view, combining a device you already use with the appropriate POS product may be the best option for you. This is where mobile POS systems come in handy (laptop POS systems are sometimes a fitting solution as well). I believe they're the perfect way to step up your game and maximize the level of customer satisfaction you create.
Mobile POS systems (sometimes referred to as mPOS for short) bring you most, if not all the advantages and features of a traditional point-of-sale solution while saving you the cost of acquiring additional hardware. Small and medium-sized businesses seeking greater efficiency and optimized performance should consider utilizing such software.
What Is a Mobile POS System and Why Should You Go with It?
Before I share my top 5 mobile POS system picks, let's dwell on what these software products are all about and how they can help your business grow. 
The traditional point-of-sale system includes a plethora of gadgets. You typically have a display terminal, a cash register, a barcode scanner, and more interconnected devices. By choosing a modern mobile POS solution instead, you greatly optimize the billing process in more ways than one. A similar effect can be achieved using a mobile POS system, but I believe mPOS solutions are the far more versatile choice. They're fairly similar to mPOS solutions. The main difference comes from the mobility and flexibility typical for tablets and smartphones.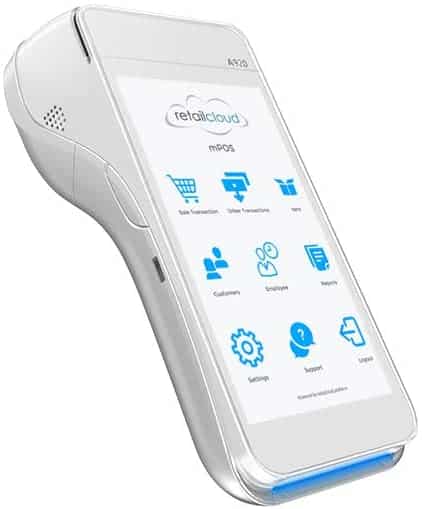 Here are some of the mobile POS system benefits your business could thrive upon:
Reduced operational time

: Having such a solution at your disposal is equal to shorter queues at your checkout point. In fact, you won't even need a fixed checkout anymore. You can bring your smartphone or tablet to your customer and bill them on the spot, which would be an unprecedented advantage for almost every business.

Better customer experience

: An efficient sales process is always related to building a better relationship with your clients.

Increased ROI in the long run

: Due to the increase in overall performance, you are very likely to notice and enjoy greater revenue. 

Higher security levels and analytical data

: Encrypted transactions and stored data are key benefits of utilizing a mobile POS system.

Easy onboarding process

: With mobile POS systems, there's usually no extensive training required. Most mPOS software solutions require minutes to be up and running. 

Data backup

: All mobile POS systems I've been able to overview and compare feature automatic data backup. This is an invaluable feature, as it allows you to never lose any information related to sales or customers. The data is stored in the cloud, meaning that it's secure as well. 

Automated updates

: You won't have to worry about not being able to use the system when it needs updating. This is an automated process that's seamless for you and your employees.
All those pros come hand in hand with an additional perk. You can choose to convert a mobile device you have and use to manage or run your business into a POS system by adding a mobile POS app and additional peripherals. Such a transition is always easy, fast, and cost-effective. This is why more businesses are shifting to mobile POS systems. Most products in this niche boast all the features you would ever need, not to mention the significantly lower initial investment. 
Enter: The Mobile POS System | Buyer's Guide
Mobile POS systems are an affordable way for you to stay up-to-date with the advancement in billing technology. Of course, it is never a universal solution, but small and medium-sized enterprises would find it to be a fitting solution. Having such a system will enable you to provide your clients with better service quality and a broader range of payment means, resulting in a greater probability for the client to return. 
Mobile POS systems are usually sold as a specific downloadable app or web-based software accessed via a browser. When you upgrade a mobile device with such a system, you will be able to connect additional hardware in case you need it: credit card readers, barcode scanners, etc. In short, you could use the device as a fully functional cash register that fits in the palm of your hand. This is why retail stores and restaurants, for example, love mPOS systems. It allows them to accept and record payments via cash, gift cards, checks, and so forth. 
Since mPOS systems are cloud-based, all they need to function is a compatible device and an internet connection. They've been around for approximately a couple of decades, and the world of point-of-sale solutions has never been the same since their inception. 
Mobile POS System Types 
Mobile POS systems can vary, depending on the devices they're meant to be used with, as well as the functionalities they need to have. I'll share the most common types below.
Tablet POS Systems
Tablet POS systems are the closest thing to the classic point-of-sale setup we've all seen. The tablet used can be an iPad or an Android-powered device that you can connect to a peripheral device if needed. These systems are a breeze to install and set up. The ease of use and the seamless checkout process they create is why tablet POS systems are a universal solution that's equally suitable for restaurants, door-to-door salesmen, delivery drivers, retail stores, etc.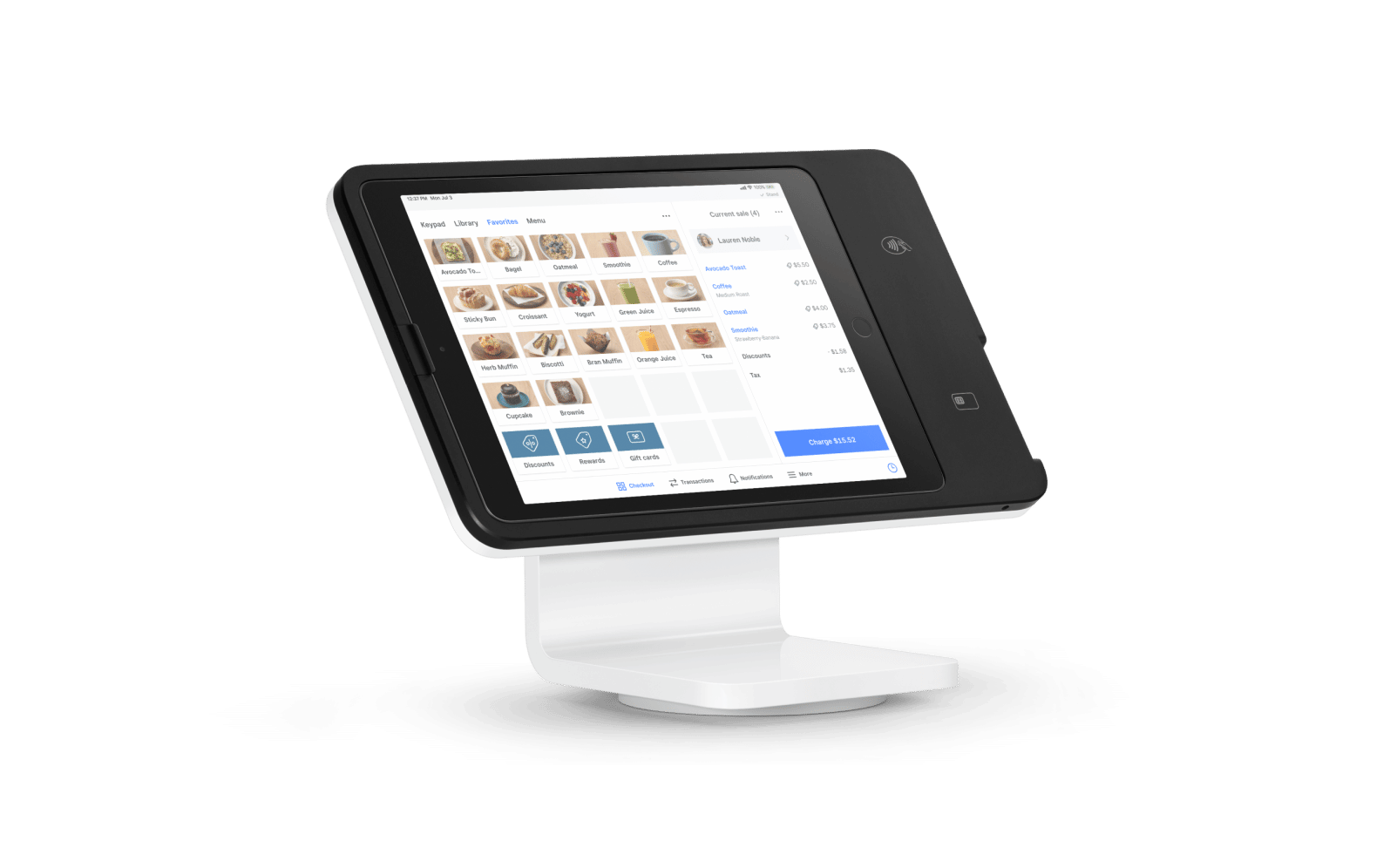 Smartphone POS systems
Smartphone POS systems are the mPOS solution many business owners would choose in a heartbeat. Typically, a complete POS setup comprises a smartphone with an attached card reader and a POS app. You don't need anything else to have a full-fledged point-of-sale solution.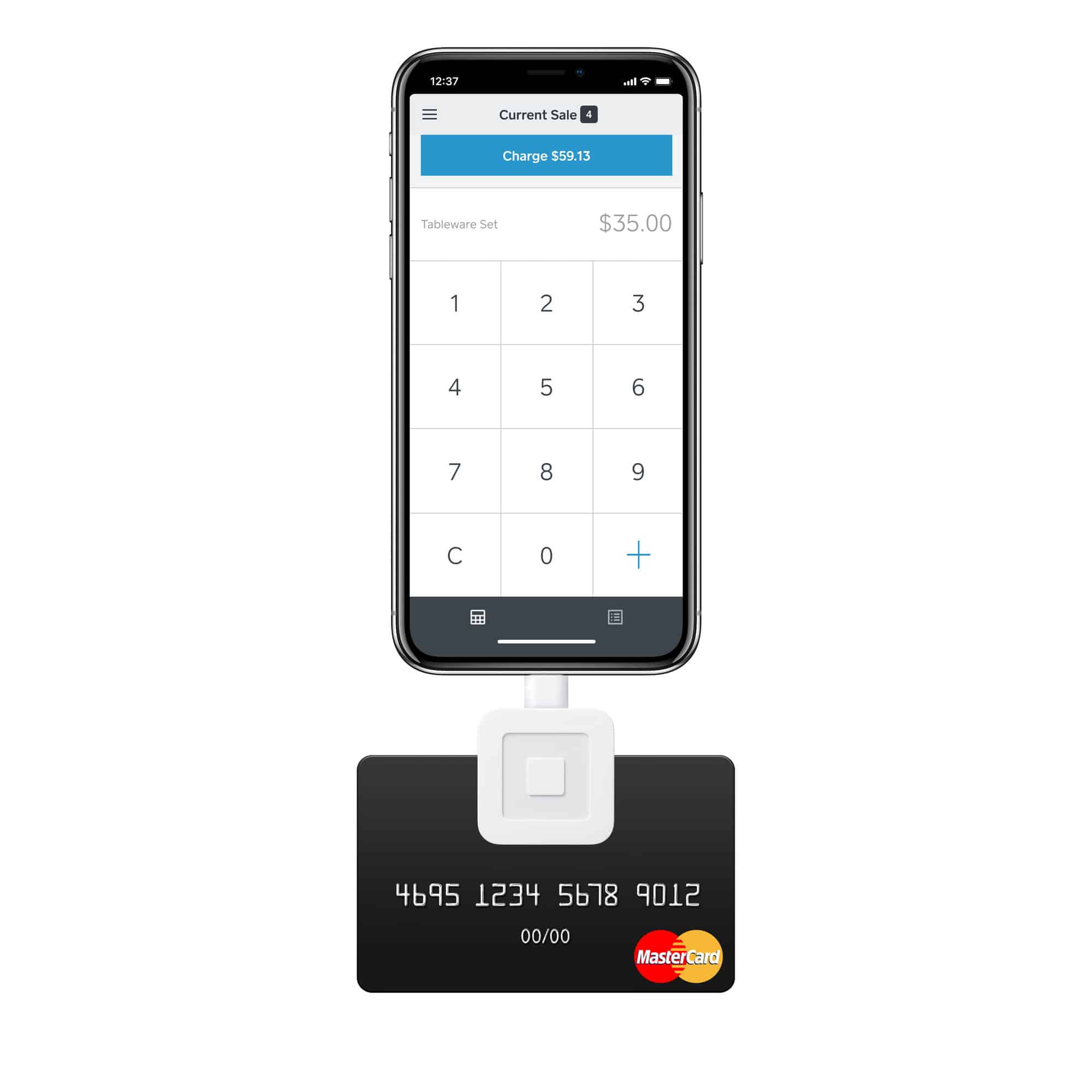 Mobile Terminal POS systems
I believe this is the type of POS system that will pick up speed in the near future. When you choose this option, you won't need a separate device. The standalone mobile terminal you purchase with the POS software is what you'll use instead. Most of the handheld terminals I've been able to test are cleverly designed and could be the solution you've been looking for. Square Terminal is a great example: it's a nifty, all-in-one device that's suitable for numerous different businesses.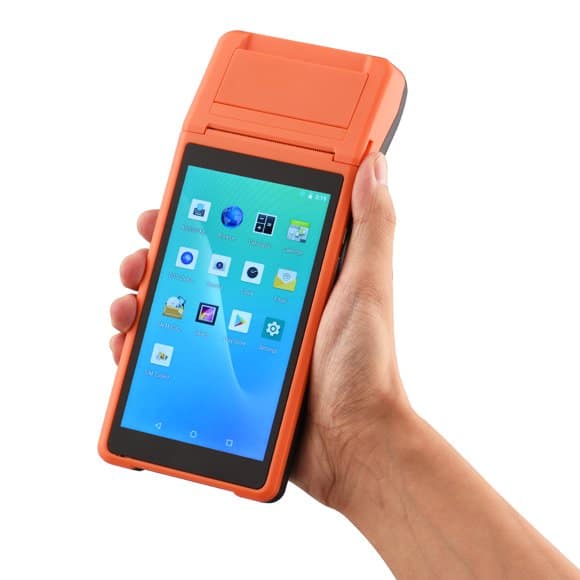 Self-Service POS Kiosks
POS kiosks are a solution we've all seen before. The main difference between them and the typical mobile POS device is that they're fixed. The setup consists of a tablet and a card reader, alongside the specific software needed, of course. You can consider self-service kiosks to be a fitting solution if you have a food service or a retail business.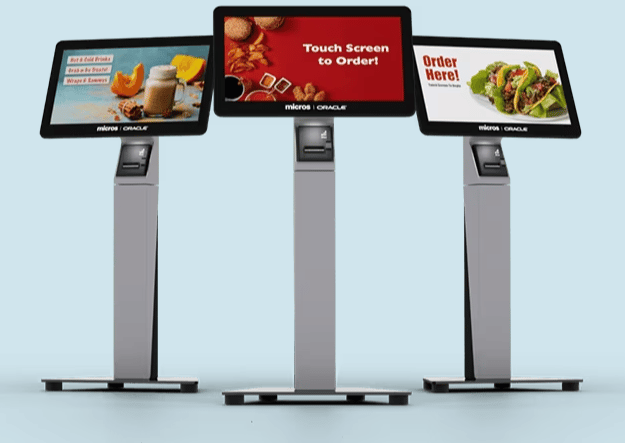 Mobile POS Benefits | Common Features 
Most of the solutions you could find on the market today offer similar features, including:
Customer relationship management (CRM):

Engaging in transactions via a POS terminal involves stored information that is always important in terms of proper CRM. Such data includes names, email addresses, phone numbers, etc.

Inventory management

: Most POS solutions are compatible with inventory management software. This means that each sale would immediately update your inventory, allowing you to keep track of stock quantities by following the live data.

Reporting and analysis:

Generating automated reports thanks to the above-mentioned features is key for any business owner. It allows them to implement an organized management process.

Paperless transactions

: While not all retailers and vendors offer this, having a proper mobile POS system will enable you to email the payment receipts to your clients. That's great news for the environment. 
Some features may not be typical for certain POS solutions available today. For instance, having the option to run a virtual POS system will allow you to process card-not-present payments via email or phone.
Additional Devices You May Need for a Complete Mobile POS System
The number and type of peripherals you might need in addition to your mobile POS device depend on your requirements and needs. I'll mention some of the additional gadgets that are usually a must-have for most business owners I've spoken to.
Card reader: The type of card reader depends on the initial setup. The ones that attach to mobile phones are quite different compared to those you're used to seeing. If you opt for a mobile POS terminal, then you won't even need a card reader, as it's built into the device.

Barcode/QR scanner: This is an important gadget to have if you're in the retail business. It will allow you to easily update your inventory, too.

Receipt printer: Most mPOS systems allow for digital receipts sent via email, but if paper receipts are a must, you'd need a printer as part of your point-of-sale setup.
How to Shift to a Mobile POS System
As mentioned earlier, the transition to a functional mobile POS system is not rocket science, which is another reason to choose such a solution. 
Mobile POS systems are affordable, making for the perfect solution for new businesses or tight budgets. Saving money while acquiring a new POS system that will enhance your business is a win-win situation. I understand how important this is, and the good news for you is that most mPOS solutions are not expensive at all. Some of them even have free basic subscription plans.
Before you start searching for the perfect mobile POS system for small business (or a medium-sized one), you need to ask yourself a couple of questions. The ultimate choice you make would depend on the answers you give.
How big is your clientele? You surely have an idea of how big your client base is. The higher the volume of clients and daily transactions, the more you'll need a mobile POS system.
Possible implementation requirements and obstacles

. The flexibility that comes alongside mobility is not always a perk. You must consider the premises and location of your business. For example, a bad internet reception can cause issues, even if the system has an offline mode. I know that downtime is among the worst things that could happen because you miss making sales when the system is out of order.
Once you choose the right point-of-sale solution provider, you are only a few steps away from implementing it. The process usually consists of the following steps:
Installing the software needed on the device

: Installation may vary depending on the operating system (Windows, iOS, etc.).

Installing the gadgets

: Based on your preferences, you will need additional hardware such as a receipt printer, credit card reader, barcode scanner, etc. Connecting them is also straightforward. Some of the devices are wireless, but some plug into the primary device with the installed POS software.

Setting up the mobile POS system

: Another simple stage of the installation involves the fine-tuning of the product: data entry, product details, etc.

Final checks

: Before launching your mPOS solution, you should run a couple of tests.
Since we went through the must-have features and the benefits of using mobile POS systems, it's time to move on to the top five mobile point-of-sale software solutions. 
Square Mobile POS System
Instead of creating a ranking, I've decided to simply compare five of the systems available today that would make an equally good choice. Still, there's always a winner that stands out from the rest. Based on my research, I need to declare that Square is the top mobile POS system to pick. It has all the important features you will probably search for, but it has an additional advantage: it's free. You can have the Square mobile POS system for free, and if you don't need additional devices, you will be able to accept payments in a matter of minutes without having to spend hundreds or thousands of dollars.
Which Mobile POS System Should You Choose? | The Vendors Comparison List
Not all POS providers offer a solution to convert your mobile into a POS system. We've listed some of the ones that do below, based on several factors, including price, availability, ease of use, support, and more. Square is on top of that short list.
| POS Vendor | Best Feature | Price |
| --- | --- | --- |
| Square  | Numerous integrations and add-ons are possible | Free basic plan + free card reader |
| Vend | Third-party payment processing | Starts at $119 per month |
| Clover | Wide choice of payment providers | $50 per month for the Starter kit including the Flex terminal |
| Shopify | Rich inventory toolset | Free basic version with all Shopify plans (starting at $29), $89 for the POS Pro plan |
| Lightspeed | Reliable 24/7 customer support | $99 per month per location |
Square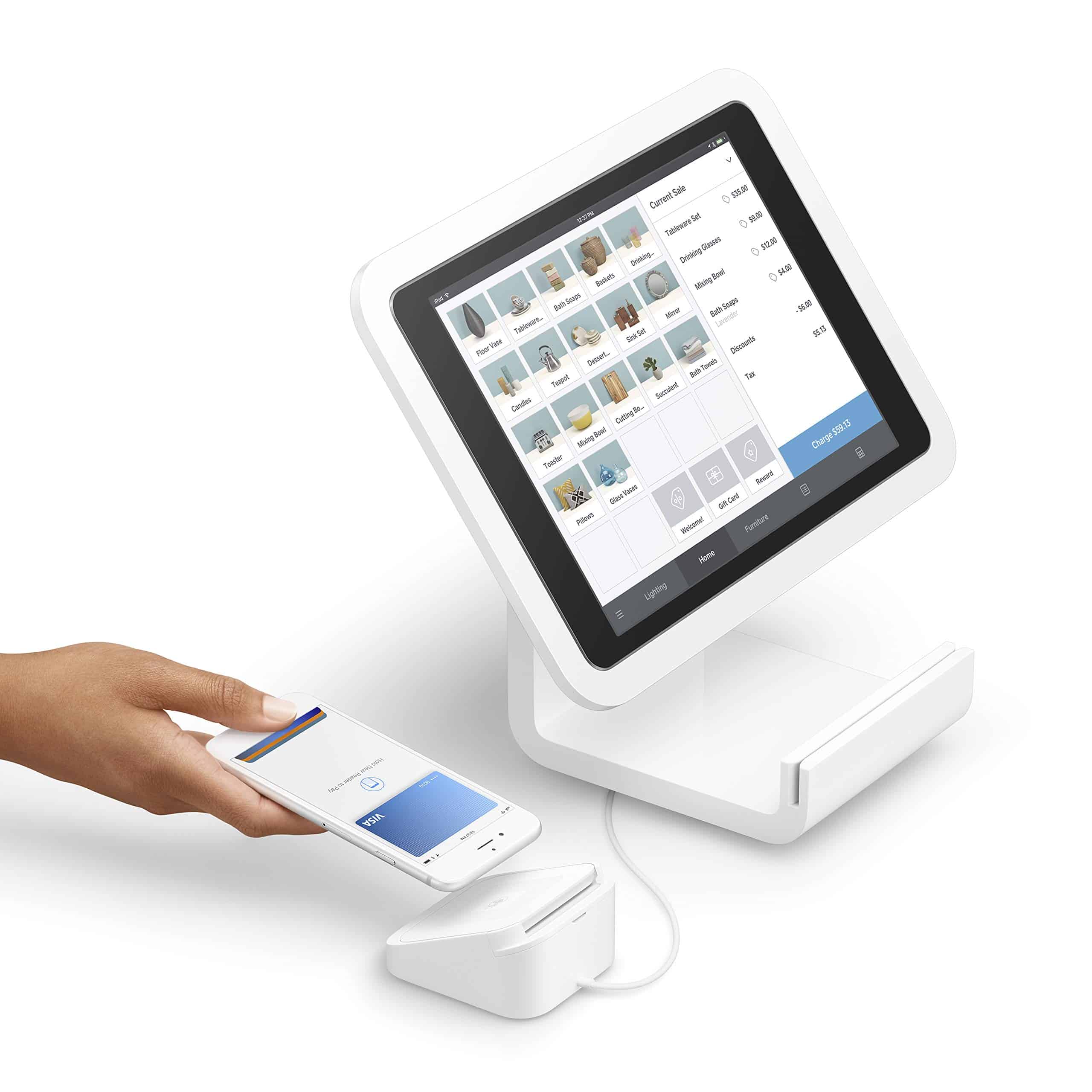 As a leader in the FinTech industry, Square offers a solution that could turn your laptop into a virtual POS system referred to as VPOS. Still, the reason why this POS vendor is on top of the list is the Square mobile POS system and the value it could bring to your business.
With Square's mobile app, you can accept payments anywhere and speed up the checkout process by simplifying it significantly. Whether using your own device or Square's nifty gadgets, you will have a competitive advantage.
I believe that Square has the right mix of adequate pricing and software/hardware bundle. With the POS app, you get a free credit card reader that you can easily attach to your mobile device. The app itself is free as well, and the whole starter kit would hardly affect your budget, even if you're just starting out. Plus, you can get the system up and running in minutes. 
Pricing
To me, one of Square's biggest advantages has always been the free basic plan that actually offers a lot for no monthly subscription whatsoever. None of the other POS vendors I'll review below have such an offer.
Even the paid plan on Square's price list is cheaper than what most of the competition has. As for payment processing, this POS vendor is at an average pricing level: The cost per transaction starts at 2.6% plus $0.10. Square is also generous enough to give you a free card reader (swipe only). If you want to purchase a complete POS setup, its cost will vary between $299 and $799. 
You can get a contactless card reader compatible with NFC technology for $49. It's a wireless device with a great design that most businesses would benefit from.
Pros
Intuitive interface

Compatible with various add-ons

Capable of numerous integrations

Offered in multiple specific versions designed for different businesses
Cons
Customer support is not available 24/7

Square for restaurants is only available for iOS-powered devices
Vend 
Vend is a great choice if you're looking for a mobile POS system for small business, particularly in the retail or service sector. It features several distinct advantages, such as the age verification function. It will help your employees sell items and services that may be subject to age-related restrictions.
This POS vendor offers quality, but it's not the cheapest of them all. I believe that Vend's higher-than-average prices are worth it, though, but the software is only available for iOS-powered devices. This is why this mobile POS system is often referred to as a top choice for iPad point-of-sale software.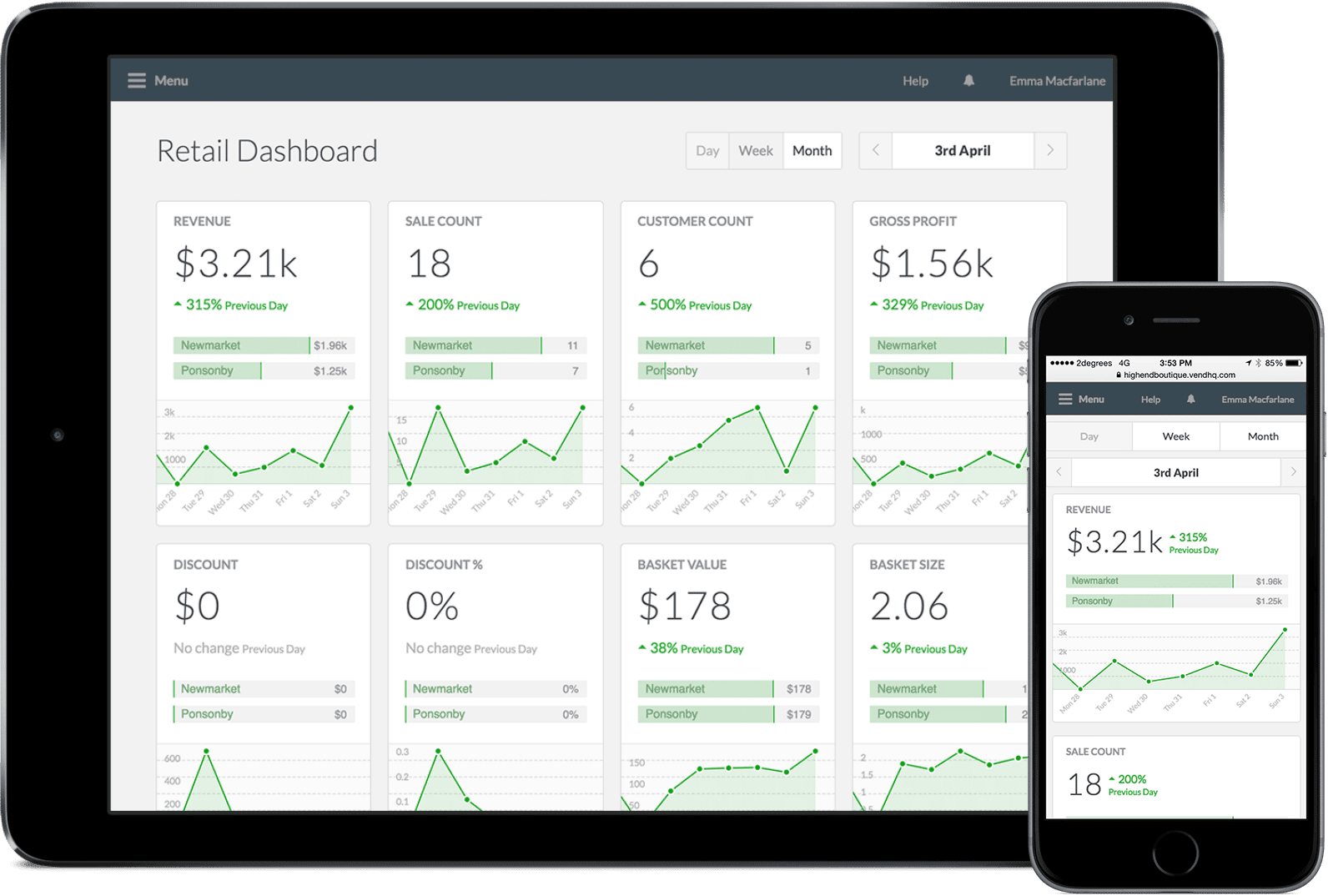 There are other perks Vend boasts that I need to mention as well, such as the transaction pause. The system can hold a transaction if the customer wants to add items in the last second. While this is happening, the purchases of other clients waiting in line can be processed.
While Vend is not a designated mobile POS system provider, its brilliant mobile app is why I decided to feature this vendor. It boasts a complete set of features, including inventory tracking and back-office management. Yes, the overall rating of this mobile app may be below average, but it's a great choice in my opinion.
On the downside, Vend will require an add-on if you want to sync your POS system with an eCommerce platform. The app is integrable with many eCommerce platforms, so this is not much of a big deal.
Pricing
You can try out Vend for free thanks to the 14-day trial period. If you choose this POS provider, you'll pay as little as $99 per month (billed annually). There is a catch, however: if you need an eCommerce integration, you need to opt for the top-tier subscription plan.
When it comes to payment processing, you can use a third-party processor of your choice and you won't pay an extra fee, too. This is a policy that's similar to Clover. Another similarity between the two is the availability of reseller programs.
You can't buy proprietary Vend hardware even if you wanted to. As mentioned above, this mobile POS app is best used on an iPad. It's also a good solution if you're looking for a mobile POS system for iPhone. 
Pros
Offline mode

Loyalty program

Third-party payment processors are welcome
Cons
iOS-compatible only

Prices are above average

eCommerce is only available through add-ons
Clover
Clover usually comes as a ready-to-use software and hardware package, but the reasons why I featured it on this list are its POS apps that are compatible with iOS and Android-powered mobile devices. What's even more curious is that the mobile app is usually rated better than the classic Clover setup.
The Clover Go G1 and G2 apps are suitable for Android and IOS respectively, and the latter is usually rated exceptionally high. The G1 app is also rated high. If you opt for the Go G2 app, you get a quality card reader to attach to your iPhone for free.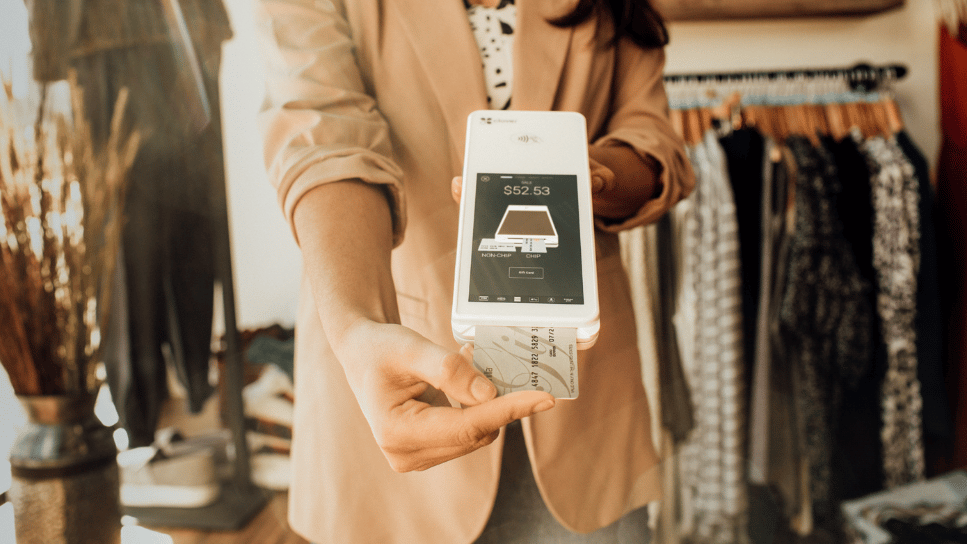 One of the specific things about this POS provider is the reseller policy it follows. You can buy the POS system from dozens of independent resellers and choose different terms and conditions related to transaction fees. 
When it comes to features, Clover has a whole lot to offer. Its customer data processing tools and loyalty program functionalities are among the system's biggest perks. Additionally, Clover can accept all common payment types. You can easily manage refunds and discounts, and this is extremely important for retailers to have. Plus, there's an offline mode available, meaning that you're looking at virtually no downtime.
Similar to Square, Clover offers an extended toolset for customizable receipts that includes feedback coupons. They come as standard with this POS provider, though, while Square only offers such functionality with the additional marketing tool pack that costs extra.
With Clover's mobile POS app, you can track employee performance and organize payroll easily thanks to clock-in/clock-out tools. This makes Clover equal to Vend and Lightspeed when it comes to staff management.
Pricing
Clover's basic plan is the closest to the free one offered by Square. It's affordable and it also depends on the payment processor you choose. The variety of merchants who distribute Clover can sometimes offer package deals with certain payment processing services that could be slightly cheaper than the ones offered by Square, for example.
Read more about the pricing of Clover POS here. I suggest checking out the Go swipe reader which would be a perfect addition to one of the Go apps installed on your phone.
Pros
Wide choice of payment providers

Available in most parts of the world

International payments are possible and easy to manage
Cons
Inventory alerts are not available

Invoicing is not possible
Shopify
I don't think that Shopify needs an introduction as a brand name, to be honest. It's one of the most popular eCommerce platforms in the world. Still, I don't think that most business owners I've interacted with realize how good Shopify's multichannel POS system is. 
If you're a retailer, this might be the best mobile POS system for small business to choose. Its power lies in in-person client service and sales. Needless to say, it is also the perfect solution if you're running a brick-and-mortar location and an online shop at the same time. The system is equally good for both channels. From my experience, clients who are already running an eCommerce gig prefer to add a separate POS system only for their physical operations, such as Square, but if you're planning the launch of a multichannel business, Shopify should be on top of your search results.
Pricing
Shopify starts at $29 for the basic subscription plan that features an online store management suite. The POS app is not available for a monthly payment plan on its own, meaning that you get it as part of the Shopify package. The extended POS Pro package costs $89. This is one of the reasons why you should pick another POS provider if you're only running a physical store or a restaurant, for example. 
When it comes to payment processing, the higher the subscription plan is, the lower the processing fees will be. As for hardware, Shopify has a nifty iPad stand that can become a fully functional POS terminal thanks to available additional peripherals.
Pros
eCommerce is a superpower for this POS software

Rich inventory toolset

A reputable and reliable platform
Cons
An eCommerce subscription is required to use the POS app

Additional fees for third-party payment processing
Lightspeed POS
Lightspeed is one of the best POS systems for restaurants, but its mobile app is also worth mentioning. The system has amazing inventory capabilities and this is one of the reasons why it's among the best mobile POS systems for small business. It's great for larger-scale venues as well, such as full-service restaurants. 
Lightspeed takes time to get used to, unlike Square, for example. However, the latter offers fewer features. Still, both apps have something in common: if you want loyalty program functionalities, you need to pay extra. The mobile app offered by Lightspeed is one of the POS vendor's best offerings. You can choose the vendor's proprietary mobile point-of-sale devices or choose to install the app on your own gadget. 
The Lightspeed mobile POS app features loads of analytical tools related to inventory and sales. It will allow you to set up different delivery options if needed. You can easily sync the software with an online store, allowing for multichannel operations. However, this is possible with online stores that are part of the Lightspeed eCom platform.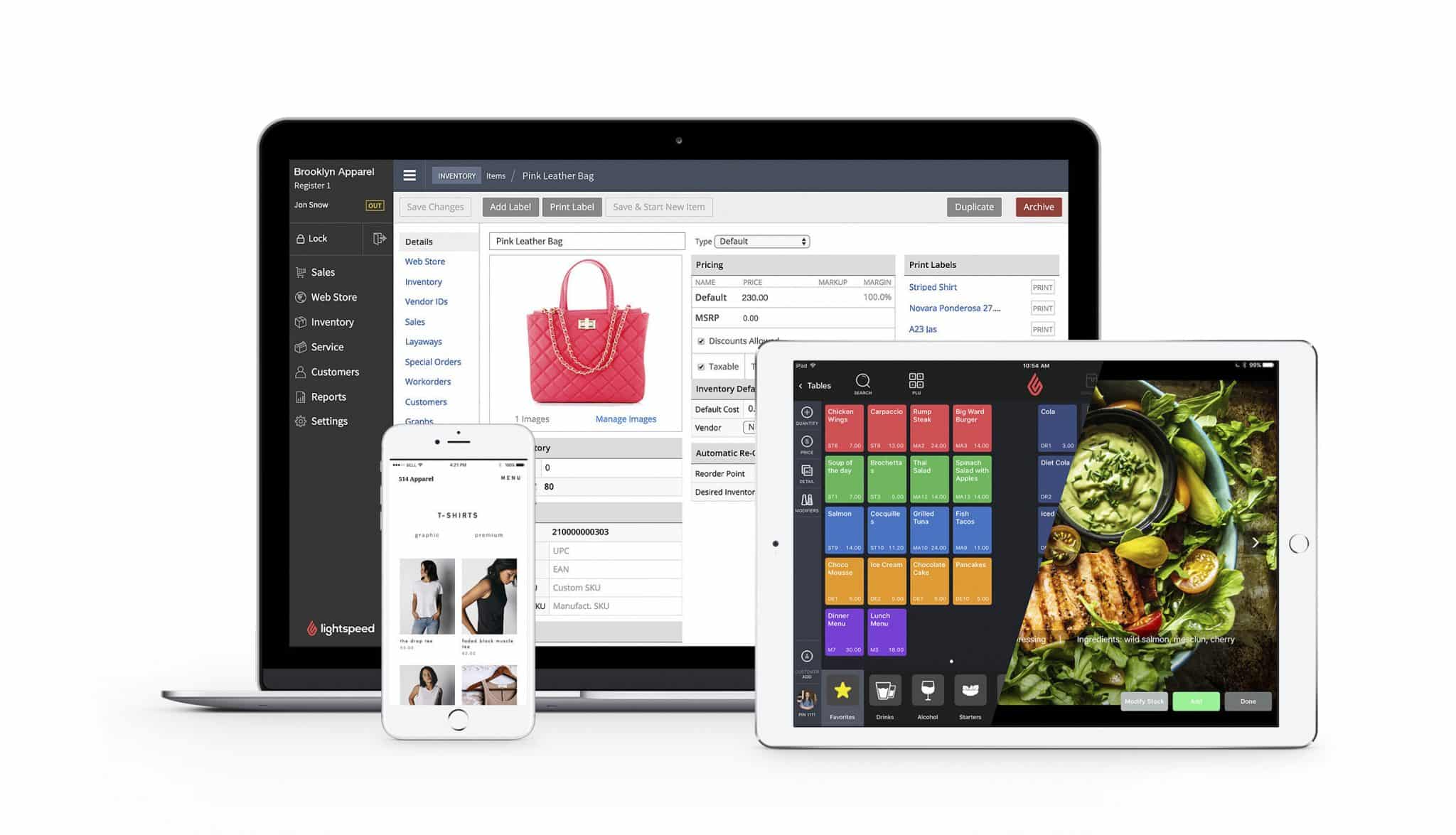 Other features typical for Lightspeed include order management, age verification, time tracking, and so forth. The 24/7 customer support is reliable as well. This mPOS app is a great solution if you're searching for a quality mobile POS system for iPhone. 
Pricing
Lightspeed's pricing plans start at $79 per month (per register). You can get additional registers for $29 each. The proprietary payment processor will cost you as low as 2.6% plus $0.10 per transaction, which is comparable to most of the other POS vendors on this list offer. Using a third-party payment processor will cost you extra.
Check out Lightspeed's mPOS solution here.
Pros
Mobile inventory management tools

Age verification functionality 

Free onboarding process 

Reliable customer support
Cons
No free basic plan

Only available for iOS-powered devices
The Conclusion
Point-of-sale systems have come a long way in the past couple of decades. Today, mobile and laptop POS system vendors take the cake in terms of usability, popularity, accessibility, and implementation features. Most of them offer budget-friendly point-of-sale solutions that feature everything a business owner like you could wish for, such as a wide range of payment means possible, contactless and remote transactions, and so forth. Just throw in the additional hardware you need and your smartphone or tablet would easily turn into a fully functional POS system with no drawbacks.
Square, Vend, Clover, Shopify, and Lightspeed are all leading brands in the world of point-of-sale solutions, including mobile POS systems. Square in particular seems to offer it all: this mPOS system supports multiple payment options and allows you to plan ahead while building a better relationship with your clients. That's about everything you could ask from the best mobile POS system for small business. 
FAQ
Is there a difference between mobile POS systems and laptop POS systems?

The main difference is that laptop POS systems can be used without additional hardware more often, but there are handheld all-in-one mobile solutions as well.
How can I put a laptop POS system to good use?
Except for charging clients, you can set up recurring payments and optimize your inventory management and CRM.
Can mobile POS systems' features vary a lot?
Every mobile POS system is different in terms of compatibility with operating systems, features, and integrations with third-party payment processors and add-ons. 
How do laptop POS systems compare to mobile POS software?
The similarities between both types of POS solutions are numerous, but the biggest advantage of mPOS systems is their flexibility and mobility. 
Are there POS systems that work with laptops only?
Some specific POS systems, such as Nova POS and Erply, are designed to be mostly compatible with laptops. 
Can I use square POS system with my laptop? 
Yes, there are several POS software solutions that can be installed on a laptop and turn it into a functional POS terminal.
Can I use my laptop as a POS system?
Yes, but there might be a need for additional gadgets, such as card readers and barcode scanners.