(Last Updated On: 07/21/2022)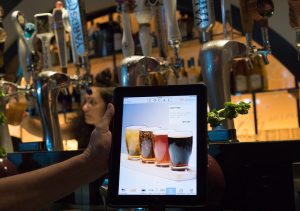 Bar owners and managers work long and hard hours to build a business in a highly competitive industry. Speed and efficiency in your revenue operations are critical to staying on top. 
The U.S. bar and nightclub industry topping $24 billion. Tapping into that market share requires you to spend more time selling drinks, and less time on back-office paperwork. To that end, your bar point of sale system should enhance your operations and streamline your workflow. 
The best bar POS software should feature automated inventory control, customizable menus, tableside ordering, employee management, security, and more. 
Without these industry-specific features, you could end up with empty stock rooms, unbalanced profit-and-loss sheets, and serious liabilities. 
But armed with powerful bar POS software, you can avoid these challenges and turn your bar into a hot spot. Here are six platforms that we'll raise our glass to!
Quick Navigation 
Square: Best POS System for Small Bars

Lavu: Best Overall Bar POS System

Harbortouch: Best Free Bar POS System

TouchBistro: Best iPad Bar POS System

Toast: Best POS System for Sports Bars

Lightspeed Bar: Best POS System for Snack Bars
Best Bar POS Systems
| | | | |
| --- | --- | --- | --- |
| | Software Cost | Hardware Cost | Our Score |
| Square | Starting at $60/month  | Quote-based | 4.8/5 |
| Lavu | Starting at $69/month | Quote-based | 4.8/5 |
| Harbortouch | Free (subscription-based version starts at $29/month) | Free | 4.5/5 |
| TouchBistro | Starting at $69/month | Quote-based | 4.5/5 |
| Toast | Starting at $69/month | Quote-based | 4.3/5 |
| Lightspeed Bar | Starting at $69/month | Quote-based | 4.1/5 |
1. Square POS – Best POS System for Small Bars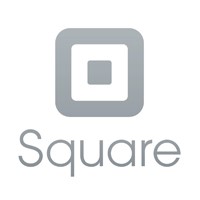 If you're a small bar, you need a POS system that takes orders and allows you to do basic inventory. But you don't need a bunch of bells and whistles that you'll never use.
Square, a cloud-based POS, provides the perfect solution. It has a streamlined, easy-to-use interface with enough features and functionality to keep your bar running at full speed. 
Menu Management
Square provides you with a fully customizable menu layout. Place your top-selling items in a main menu and build display groups for your various categories. Plus, if you need to make a layout change, it will sync across all of your stations instantly.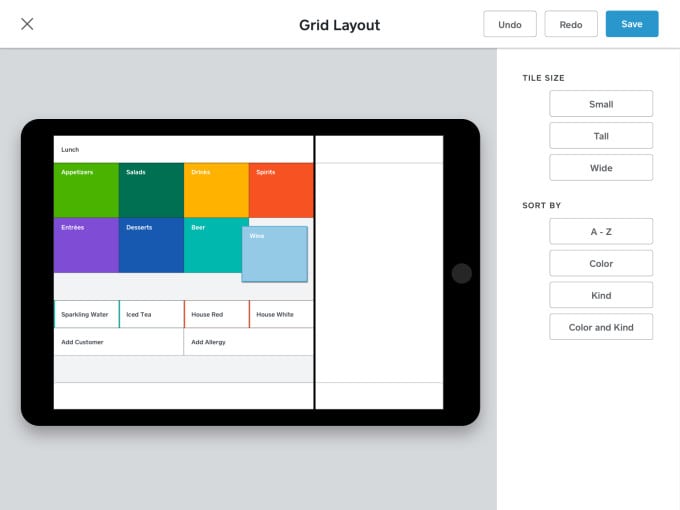 Bulk Additions
Updating your menu shouldn't take all day. So when you want to add a series of new drinks, Square's bulk addition feature has got you covered. Make seasonal changes and reorganize your menu sections. Plus, you can even apply taxes and modifiers across your whole menu in just a few clicks. 
Advanced Discounts
Set up your happy hours, house specials, and other discounts in seconds. It's easy, automatic, and repeatable. 
Floor Plan Management
Create a completely custom floor plan for both the bar and the dining room. Reorganize your seating for larger parties by using Square's intuitive, drag-and-drop layouts. Monitor every seat in the house so you know when a seat is about to turn. 
Integrations
Regardless of the systems you use currently, Square integrates with the software you already have. 
Reports
Gather important insights to aid in making strategic business decisions. These could include sales by category, item, or payment type; monthly trends; shift productivity, etc. 
Square Online
Create a custom online site for delivery, curbside pickup, or contact-free ordering within your bar. Any orders placed online automatically sync with your bar POS for easy integration.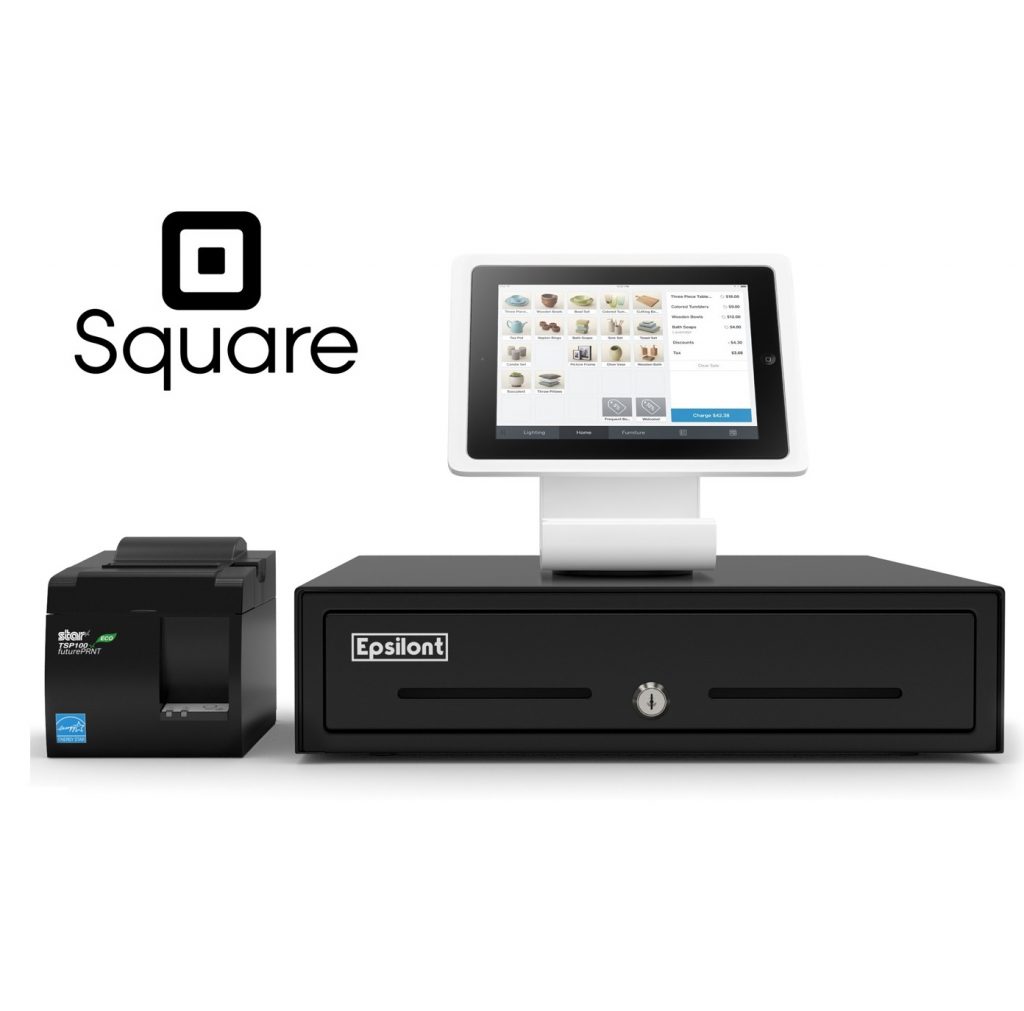 2. Lavu POS – Best Bar POS System Overall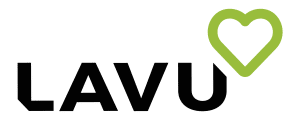 Lavu's POS system strikes the perfect balance between being feature-rich, easy-to-use, and modern. Because of this, we rank it as the best overall POS system for bars of all sizes.
Custom Menu Interface
Design and build your own menu interface — complete with images, descriptions, recipes, and color-coding for menu categories. Apply modifiers, happy hour discounts, and other changes after selecting a menu item. Other important functions include flexible check splitting, seat numbering, simplified order transferring, and much more. 
Combo Builder
Create a combo within your bar POS without using forced modifiers. Send each component to your different printers and fire off each component individually or at the same time.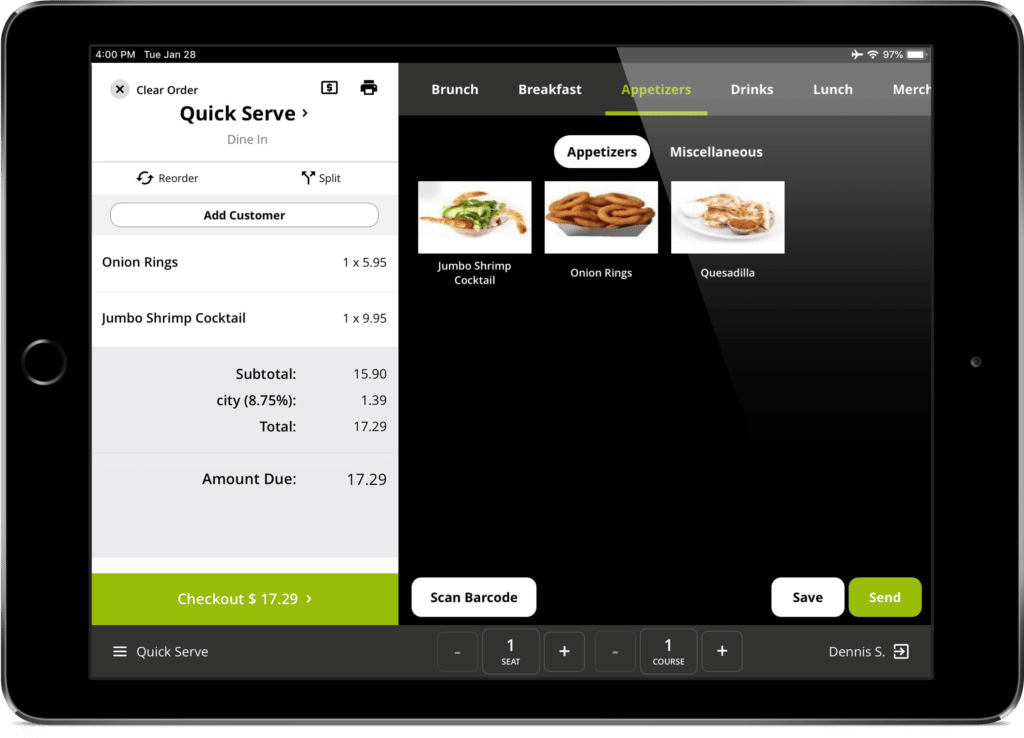 Inventory
Maintain control over your inventory from just one location. Get real-time inventory updates, generate accurate financial reporting, create purchase orders for vendors, and manage your purchase orders. Plus, you can link inventory items with your menu so you always know what's in stock. 
QuickBooks Integration
Lavu integrates with QuickBooks to provide a seamless connection between your POS and bookkeeping tools.
Security
Set restrictions on which employees can perform which functions in the system. Maintain dual cash drawers so each bartender or server can be assigned a different drawer. Updated reporting reflects cash drawer and terminal usage, such as till reports and activity logs. 
Customer Database & Reporting
Look up customers by name, email address or phone number and view their order history. Check detailed reports on everything from labor to sales to activity.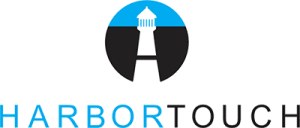 If you're looking for a free POS system as you scale your business, Harbortouch provides the features you need with their intuitive software.
It's the perfect solution for both new bars and more established locations looking to cut costs. Due to the fact, is helps bar owner save money, it was featured on the bar rescue show.
User-Friendly POS Software
Cut back on the time you spend training new employees. Harbortouch's simple, modern POS system allows all your staff members ease of use through its intuitive interface.
Credit Card Processing
Although Harbortouch is free, that doesn't mean that you're limited in the kinds of payments you can receive. Accept payments from credit cards, gift cards, mobile payments, EMV, and NFC.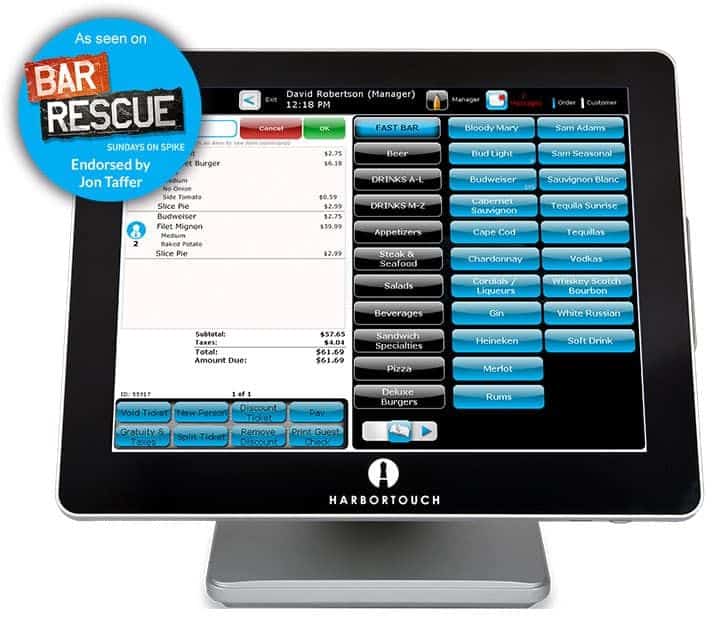 Inventory Management
Scale your business without the fear of incurring software surcharges. No matter the size or complexity of your inventory, you can track unlimited SKUs. So whether you need basic product tracking or a complex inventory matrix, Harbortouch has got you covered. 
Customer Loyalty Program
Retain and re-engage your customers through special promotions, rewards, incentives, and loyalty programs.
Employee Management
Keep a close eye on your employees' performance and make the adjustments you need to keep your bar moving in the right direction. Evaluate all the important aspects of your business, including sales performance and hours. Edit timesheets and calculate overtime so there are no surprises when payroll comes due. Manage job-based permissions so everyone has only the level of access they need to do their jobs.
Reporting & Analytics
Your bar's success rests on, among other things, your ability to track sales metrics. Use Harbortouch to monitor sales by product, labor costs, overall profitability, and more. 

Among all the iPad POS solutions available, TouchBistro is the best option for bars. It provides on-the-ground purchasing and inventory tracking solutions that all bars need. But it also gives you high-level reports that you can access at any time. That way, your business intelligence is always acceptable. 
Tableside Ordering System
Keep up with the pace of your orders with TouchBisto's table- and bar-side ordering system. Take orders more accurately through direct input, upsell high-margin menu items, and use pop-up modifiers for suggestive selling. Split tickets in a single click, and keep the bar running quickly and efficiently.
Payment Processing Solutions
Give your customers maximum payment choice by allowing them to swipe, dip, or tap cards and accept mobile payment. Because your POS system is integrated across all devices and stations, TouchBistro eliminates errors and double payments. 
CRM Software
Track customers' behaviors — favorite items, past orders, purchase history, and more — and deliver custom rewards and deals to specific segments. Keep all your customer data in one central location, bringing in new data as soon as they make their purchases. 
Menu Management
Improve the selling experience with a fully-customized menu, including full-color pictures for tableside sales. Plus, schedule promotions and seasonal menu items, and respond to low inventory alerts, 86s, and emergencies in seconds.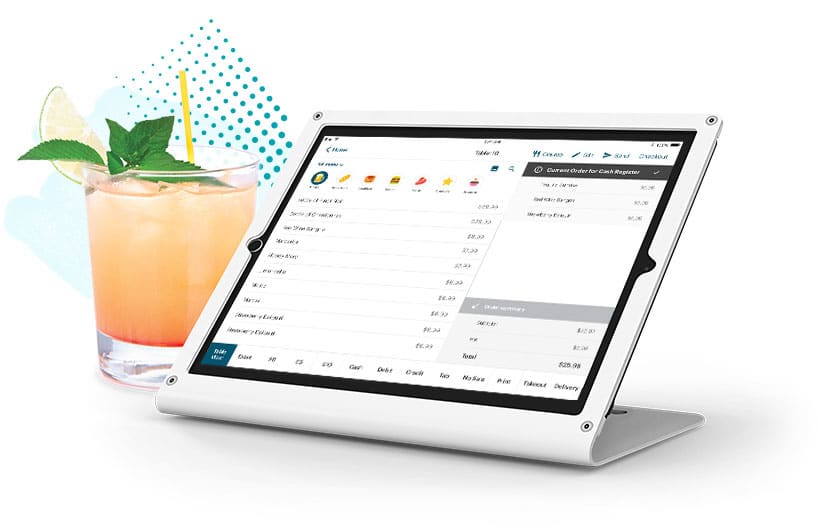 Inventory Management
Keep track of ingredients for each menu item to determine food costs with ease. These insights can help you determine what stays on the menu and what goes. Plus, automated inventory tracking alerts allow your staff to instantly know what menu items are available at any given moment. 
Employee Management
Keep track of clock-ins, clock-outs, staff activity, payroll details, and personalize accounts with employee-specific settings. Use in-app messaging to communicate the front and back of house.  Keep everything secure with adjustable settings and permissions per employee.
Reporting & Analytics
Gather all the insights you need, whether on your iPad, computer, or even your smartphone. In a touch, you can pull cloud-based inventory, employee, sales reports and more instantly. That way, you can make important business decisions from wherever you are. . 
5. Toast POS – Best POS System for Sports Bars
Toast is a powerful restaurant POS system, perfect for sports bars. It includes both a table and mobile POS, allowing you to quickly take orders from anywhere in the bar. Plus, its powerful marketing tools allow you to promote specific sporting events and the accompanying specials. 
Tableside Service
Leverage handheld tech to accelerate service, speed up checkout — all without your customers ever having to leave their tables. Toast accepts payments of all kinds, including all card and mobile pay options. 
Menu Management
Build your standard menu and then customize from any terminal at any time. This includes seasonal deals, or custom menu items for particular sporting events. Avoid an awkward 86 with real-time item coutdowns, so everyone stays in sync. 
Email Marketing 
Whenever a specific sporting event approaches, you want the teams' loyal fans to flood your bar. Use Toast's email marketing services to build your list automatically from your POS. Then, send your enticing messages to that list. 
Self-Serve Kiosk
Free up your servers' time and energy by allowing your customers to order via a self-serve kiosk. Set up your customized menu — complete with pictures of each item — that automatically updates when you make changes. And then when an order is ready, shoot your customers a text to make sure they know about the deal. 
Reporting & Analytics
Keep tabs on how your sports bar is performing from anywhere; Toast allows you to view reports on any device. View key insights, including sales performance, net sales, labor costs, and more. Filter by a specific location, or see your entire operation in aggregate.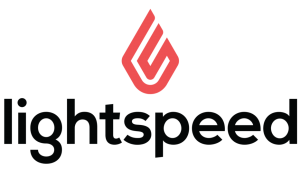 Balancing speed, unlimited orders, and a fully customizable and scalable menu, Lightspeed is the best POS system for snack bars. 
Lightspeed certainly lives up to its name: it's fast. Browse menus, enter orders, open tabs, and accept payments: all in just a tap. You can also create combos for top snack items and open tabs for your customers. And, of course, settle tabs at the end of the visit. You can also split bills, courses, and seats. 
Payment Processing
To keep things moving fast, Lightspeed processes all kinds of payment options quickly and efficiently. Swipe, dip, or tap payments from all major card types at the same rate — no hidden processing fees.
Set up your payment stations with plug-and-play hardware complete with 24/7 customer support, PCI compliance, and fraud protection. All of your payment information stays within the same system. 
Bar & Table Management
Whether you're physically at the bar, at home, or in the office, you can manage your entire operation from anywhere. Keep track of your menus, floor plans, revenue, employee performance and more — all from one location. Design custom floor plans, create unlimited menus, assign employees to groups and set custom user restrictions.
Reporting & Analytics
Always make informed decisions with built-in reports. View these reports across your whole operation, or filter by specific locations. For example, you can see which products sell best or what times of day or most popular. That way, you can double down on the activities that bring in the most revenue.  
What to Look For in a Bar POS System
Your bar POS software should have all the necessary features to increase efficiency and bring in more profits. However, you don't want it to be so bloated with features that it causes more problems than it solves. To that end, here are some of the key features to keep an eye out for. 
Smart Payment Solutions
Any modern POS system should have the ability to take payments of any and all kinds. This includes both cards and mobile payment options like Apple Pay, Google Pay, and Samsung Pay.
Additionally, many POS systems have online ordering features. That way, you never miss out on a potential sale. Furthermore, larger bars will need to merge and transfer tricks between seats, tables, and servers. 
Menu Management
Maybe you want to run seasonal or event-specific discounts. Or maybe you want to create promotions to drum up more business. Either way, your POS system should allow you to customize your menu and create promotions in just a few taps. 
You should also be able to add new menu items for testing and integrate with inventory directly. That way, your menu reflects all of the items that are actually available — and none that aren't.  
Inventory Control
Inventory tracking and control is critical when it comes to bar POS systems. You not only need to know when it's time to restock, but you also have to keep tabs on high-cost ingredients. Most importantly, you need to make sure you're getting a return on your inventory investment. 
Your bar POS system should update your inventory automatically. As soon as an ingredient is used in a drink or dish, you should see the updates in real time. 
Additionally, inventory control is critical when it comes to compliance. You'll need a way to track shipping information and purchase orders, ensuring that you abide by relevant laws and regulations.
Tip Optimization
Tips are the lifeblood for your bartenders and servers. Your point of sale system should be optimized to provide the best tips possible. This includes suggested tip amounts, one-touch tipping, and more. 
Employee Management
Modern bar POS systems will pull double duty and function as an employee management system as well. Your point of sale system should include features like scheduling, shift swaps, payroll, clock in/out, permissions, reports, and more. 
In-Depth Reporting
Your decision-making will only be as strong as the information at your disposal. Your bar point of sale system should enable those smart decisions through insightful, detailed reports.
These can include top customers, top-selling products, cash leakage, ROI, and much more. Since most POS software is cloud-based, you can pull up these reports on any device, wherever you are.  
Conclusion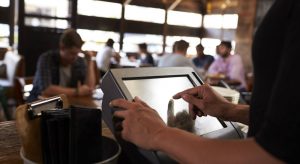 The kinds of bar POS systems available to you run the gambit. That's why it's important to approach your buying process looking for what you need for your specific bar. It's what will help you avoid paying for a bunch of features you don't want or need.
Start with the basics. Payment processing, inventory control, menu management, and security are critical. Other more advanced tools like employee management, email marketing, and even discounts and loyalty programs may not be relevant.
Keep an eye out for hidden fees and "freemium" models. You don't want to be hit with surprise charges when the billing cycle ends. 
Finally, remember that you can only take advantage of the features and functionality if your team actually uses them. Usability and user interface are important factors to consider so that you remove obstacles to your team adopting the technology. 
Consider your team, goals, needs, and limitations — and you'll likely select the perfect point of sale system for your bar.