A payroll system is essential for every business, big or small. Business owners or managers can all benefit from a single system to manage salary payment, set up direct deposit, withhold taxes, and avoid fines. All of this can be achieved with one comprehensive payroll system.
It's estimated that currently 25% of businesses (1) are still using pen and paper for their payroll. In all honesty, using this method of keeping payroll can be dangerous in the business world today due to the ever-changing climate of compliance laws, tax regulations, employee benefit rules, and government integration with businesses. Whatever industry your business is in, accuracy is key. Proper record-keeping and document collection can make the difference between getting employees paid on time and paying huge fines for improper tax filing.
There's no denying that using a payroll system to assist in the process of paying your employees can provide numerous advantages to your company. However, with so many systems currently available on the market, determining which system is right for you can be complex and outright overwhelming — at least at first glance.
Easily compare and contrast top payroll systems all in one place with our all-inclusive guide to the best payroll systems of 2022.
What Makes a Good Payroll System?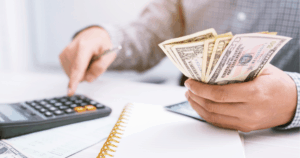 Before you even get started on selecting a system for your company, establishing a strong understanding of what features to search for in a potential payroll system is crucial. Picking an ineffective payroll system can potentially cause risks to your brand or inefficiencies in money management.
Usability: It doesn't matter if a system has all of the best features available — if the payroll system is too complex to use, your company will never be able to benefit from them. Finding an interface that is quick and simple to learn how to use is essential.
Price: Finding something within your budget is important for any business, but especially so for smaller businesses, where every investment counts. Look for a system that suits your wallet, but also one that won't skimp out on essential services.
Features: A payroll service would be nothing without its features. Some systems offer additional services —at additional costs, of course— so carefully consider what features your business specifically needs. Check out payroll processing, tax filing, direct deposit options, HR add-ons, and more.
Brand Image: What reputation does the payroll company have? If there are a lot of negative reviews surrounding a system, avoid it all costs. On the other hand, companies with a great track record and positive reviews can make you feel more secure in your decision.
Customer Support: A little help can go a long way. Finding a payroll system that provides support in case of any unexpected issue can help out during tricky situations. Knowing that you will have a customer service representative can be a big relief for many businesses.
Employee Access: Employee self-service is a huge benefit for a payroll service to offer. Letting your employees easily access essential information, such as year-end tax forms and digital pay stubs, can streamline tasks and simplify financial management.
What Can Payroll Systems Do?
In short — they can do a lot for your business when it comes to managing money. Online systems that can be operated in the cloud require no downloads and offer support for a variety of functions, such as those listed below. Find a system that provides all of these services at the minimum.
Tax Management: A good payroll service will withhold employee taxes, file quarterly reports, and even issue W-2 and 1099 forms annually. Making tax mistakes is the last thing your company might want, so taking human error out of the mix and leaving taxes to an effective system is in your company's best interest.
Payroll Processing: Pay your employees, accurately and on time. Rather than wasting your day crunching numbers, payroll systems calculate for wage rates, overtime, taxes, and other inclusions and deductions. Then, payments are made directly to the employee by the method of their of your choice.
Time-Off: Get accessible updates on your employee's vacation days and sick hours used. Some services even process requests and approval, so that you can use that time focusing on other aspects of running your business.
New Hires: Make registering new employees easy with payroll systems. These systems report new hire information directly to the government for you, meaning one less thing for you and your business to handle.
Payroll Updates: Detailed reports about wages and your workforce can offer your company insightful details about management. Use that data to search for areas of improvement to continually better your business.
Self-Service: Online-based payroll systems offer the added benefits of easy employee self-access. Rather than contact higher management to sift through financial documents, workers can check pay stubs, taxes, and other forms on their own.
What's the Average Cost of Using Payroll Systems?
Money matters. And while it's a good idea to think of a payroll system fees as a worthwhile investment, it's also important to find an effective system that suits your budgets and expectations. Payment plans differ between providers. Generally, payroll systems have a flat fee per month. However, others charge based on each payroll, others might offer unlimited access, and still, more might have different pricing plans for each level of service.
The bottom line is, base fees for payroll services generally are between $20 to $100, with many charging an additional $1 to $15 for each worker employed.
A payroll provider offering services for less might not be trustworthy, while one charging more should be researched with higher scrutiny to ensure their services fit the bill. Choose the payroll system that falls somewhere in between.
The Best Payroll Systems of 2022
After getting some background information about what features and pricing to look for in a payroll system, and about what benefits a payroll system can provide, it's time to look at 2022's best payroll system options.
Description: An overall great bang-for-your-buck payroll system, OnPay provides companies with a variety of payroll features at a fraction of the cost. Easy to use and ideal for small businesses on a budget, OnPay even handles all federal, state, and local taxes too. Setup is simple, even for the least technologically literature people. Enjoy HR features, a range of filing options, and automated onboarding. All at an affordable price.
Advantages: Don't be surprised by hidden fees! OnPay is upfront about all of its costs and makes it clear to clients how much they'll pay a month. OnPay is also an extremely easy payroll system to use. The quality and range of features offered make OnPay a great choice for payroll services, especially since it provides such excellent value for affordable prices.
Disadvantages: There's not much that OnPay is lacking. However, unfortunately, the payroll system doesn't provide same-day or next-day direct deposit options. It also does not automatically submit payroll. Despite these downsides, OnPay is still one of the best 2022 payroll systems.
Pricing: OnPay is a one plan fits all payroll service. At $36 a month plus $4 a person, it's not the cheapest payroll plan available, but it very well might be one of the best values. It's an overall great choice for companies streamlining HR and payroll services.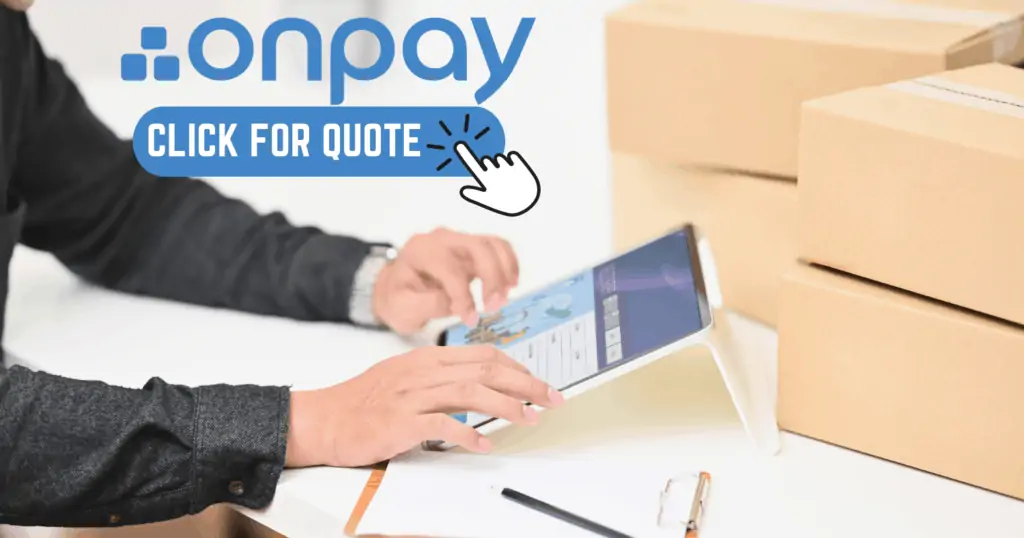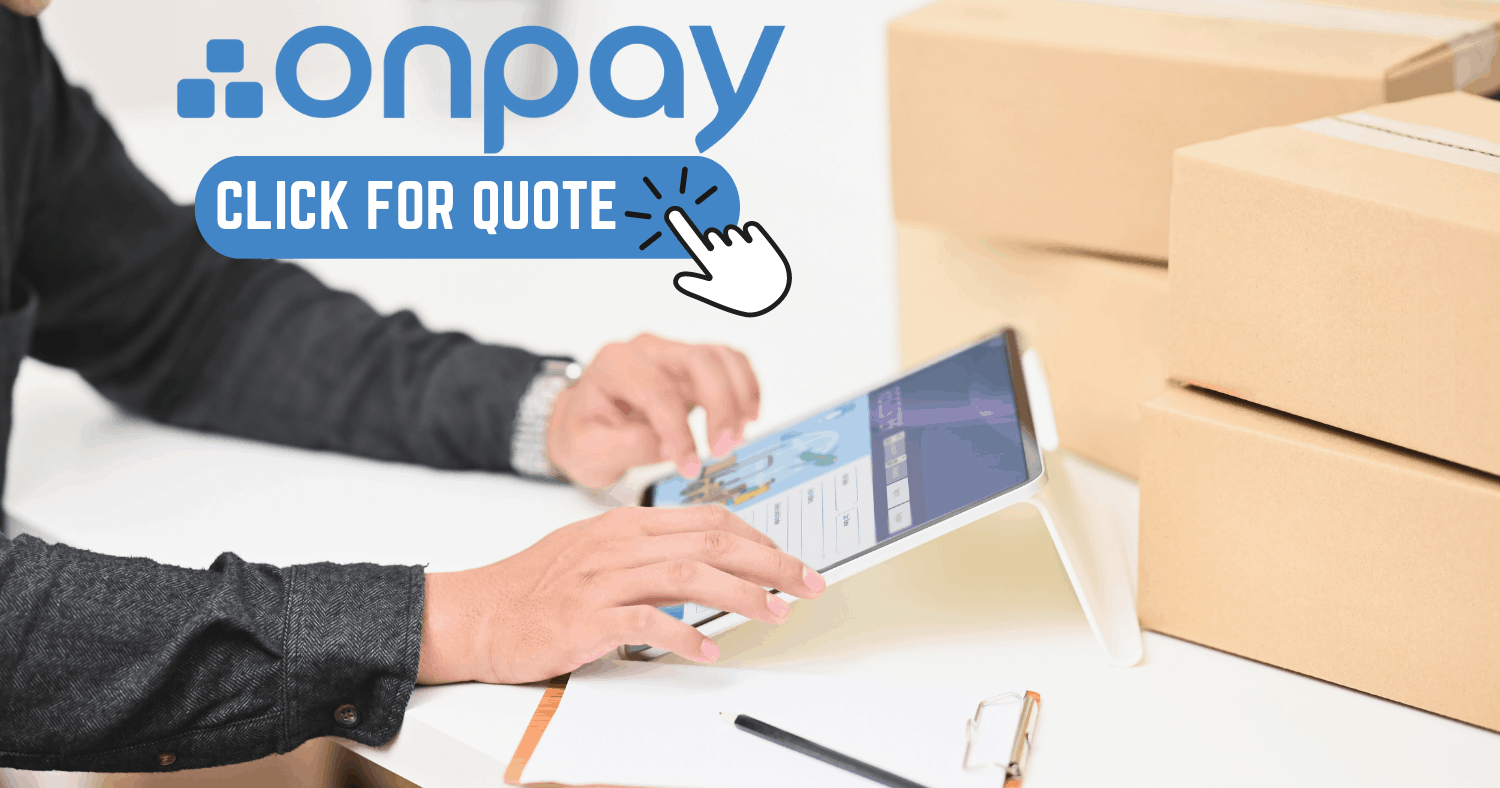 Description: A great all-around payroll system option that provides all of the necessary basics, Paychex offers a variety of benefits to companies that use its services. File payroll taxes, get unlimited payroll runs, integrate easily with preexisting programs, all with one easy-to-use payroll system. Upgrade options and custom field input also make Paychex unique in terms of small-business-centered payroll services. Check out more about one of the top 2022 payroll systems.
Advantages: Paychex offers all users excellent features, including 24/7-hour support to all pricing plans. The system itself is incredibly easy to use and also supports other accounting applications. HR-add on options are also available for companies to use if they want and reports are highly accessible.
Disadvantages: If price is a major concern, Paychex might not be the most applicable payroll system option for your company. Even low-tier plans can have a high price tag, and that's not even including hidden setup and EOY tax doc fees. Additionally, while 24/7-hour support is a great benefit, many customers had mixed reviews about the support quality.
Pricing: The best way to determine pricing for Paychex is by requesting a custom quote. However, the lowest plan begins at $59 a month and $4 per employee per month.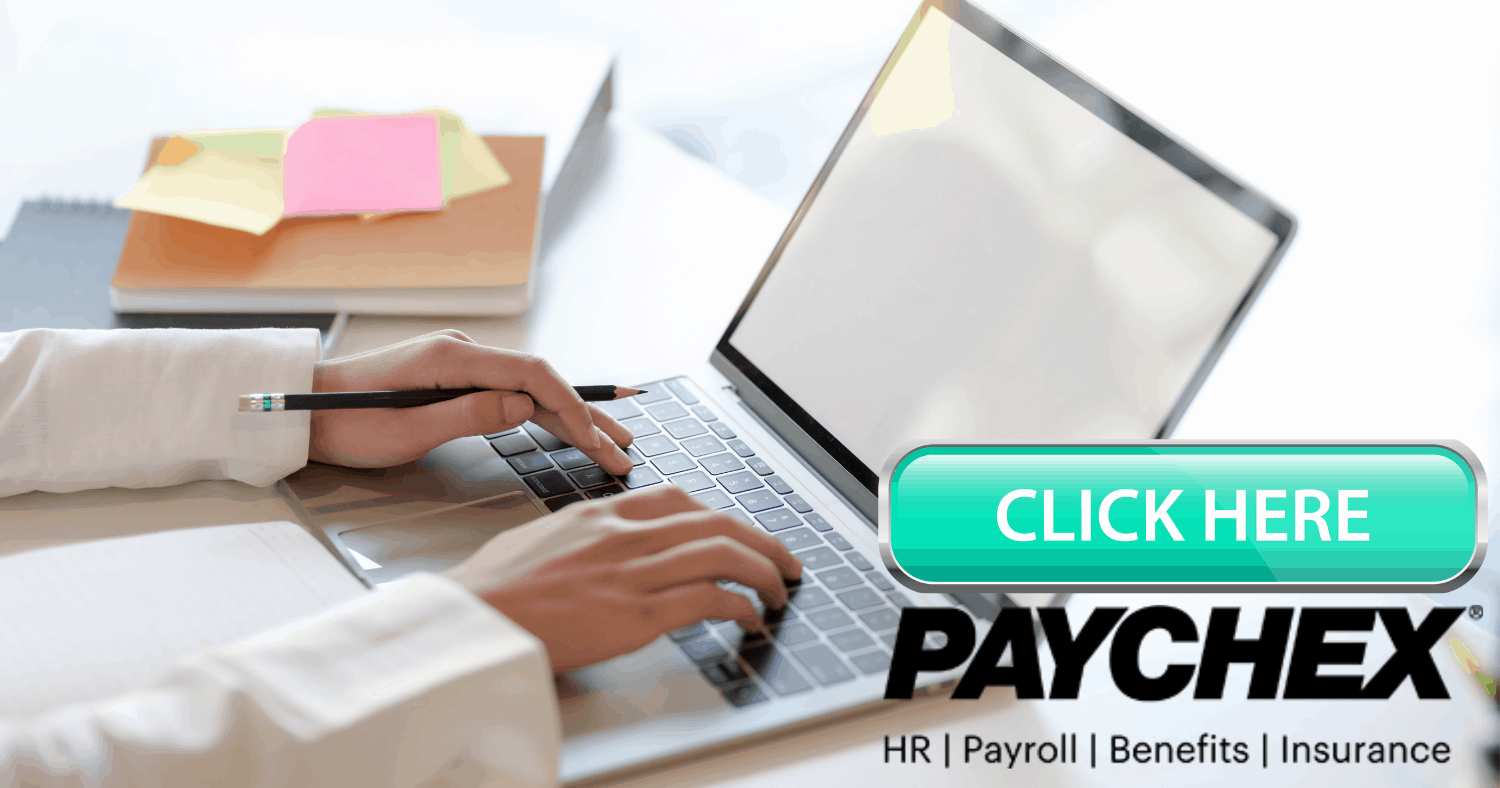 Description: If you're looking to combine payroll services with HR management, Gusto might be the payroll platform for you. Plans are available in four different tiers to target different-sized companies. After all, payroll strategies for small businesses and large corporations differ significantly. Gusto is fully automatized and suitable for a wide variety of industries.
Advantages: Gusto offers a lot of valuable features to customers. The pricing plans are affordable yet provide a high number of valuable resources for companies to use. Payroll runs are unlimited and PTO tracking is easily handled. Gusto provides full-service payroll that is available in all states and also basic payroll reports included for all pricing plans. Taxes are tracked and filed automatically, making it one of the best all-around payroll systems to use.
Disadvantages: Health benefits are optional and accessible for purchasers of the Core plan and up. Companies buying a lower-priced plan will not be able to use those resources. Integration is also available to Core plan users and up. Lastly, when it comes to high-quality customer support, only Concierge subscribers are eligible to receive it.
Pricing:  Gusto offers a tier-structured pricing plan. As price goes up, so do the features. This is useful for smaller companies looking to save on budget while still accessing benefits. The Basic plan is $19 a month and $6 per employee a month. The Core plan is $39 a month but cost per employee remains the same at $6. The Concierge plan is $149 a month and $12 per employee. This plan includes time tracking, support, and next-day direct deposit.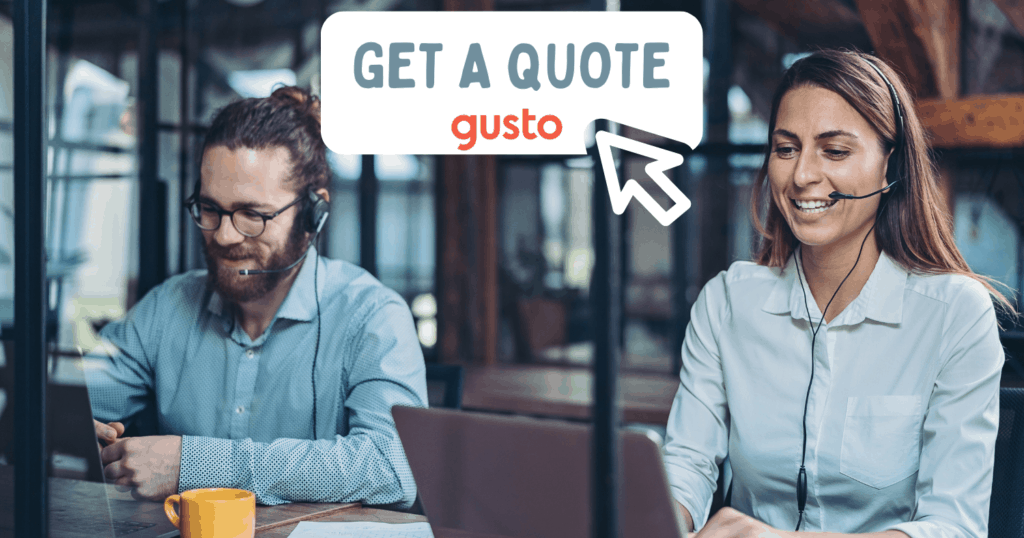 Description: A payroll and HR system whose reputation precedes it, ADP is both comprehensive and highly recognizable. It provides a range of large services that suit fast-growing companies or those with already large numbers. Even the lower-priced plans come with full-service payroll, direct deposit, and self-service portals for employees.
Advantages: ADP is highly scalable, meaning it's intended to suit companies of all different sizes, even ones still in transition. The payroll system is also highly customizable to suit each company's unique needs. Lots of HR add-ons provide an additional benefit to ADP users. ADP has been in the payroll business for quite some time, meaning that it's got a lot of brand recognition and positive results to back up its reputation.
Disadvantages: While it's great that ADP has got so many great features, chances are, you might not even need them all. Especially if you're a smaller-sized business. And don't forget, even if you're not using them, you're still paying for them. In addition, the pricing plans for the ADP payroll system aren't clear and also involve several hard-to-spot additional fees, including ones for set-up.
Pricing: There's no easy information available for ADP's pricing plan. If you're interested in using the payroll system for your business, filling out a form to request a custom quest is a requirement. Results are based on the number of employees and the needs of the business. Possible ranges for a 10-person business might fall between $150 to $200 a month, but there is no guarantee that those rights might apply to your business. Checking rates directly with ADP is essential.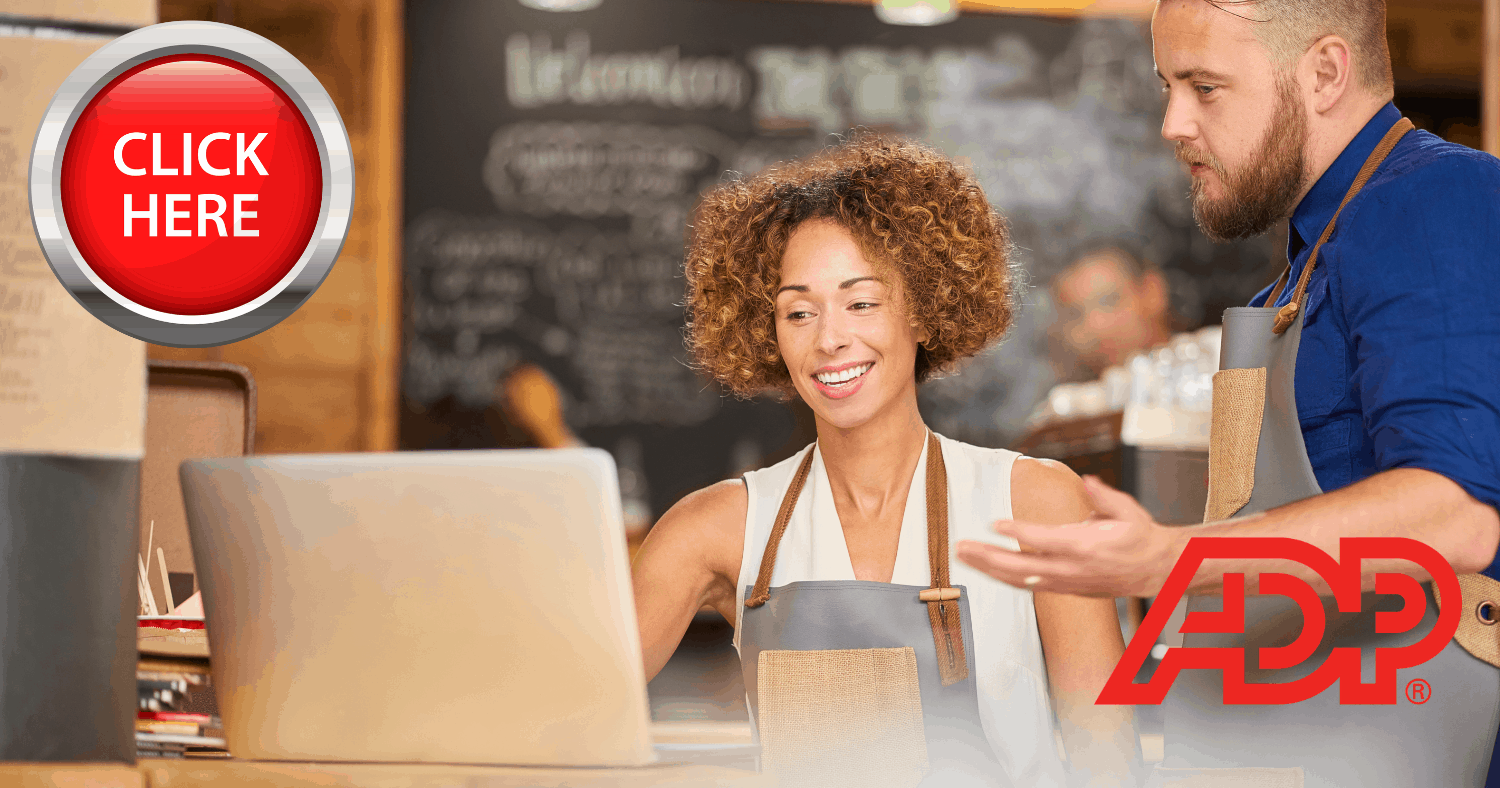 Description: Despite a main focus on HR, Rippling also provides high-quality payroll services to a range of companies as an add-on feature. Affordable, useful, and capable of robust app integration, Rippling is an excellent payroll system preferred by small businesses.
Advantages: One of the best features of Rippling is its affordability. Many small businesses don't have the spare budget available to spend just on payroll systems. Rippling offers affordable services with high-quality features. It's also possible to pay employees anywhere in the world with Rippling and the payroll system pairs easily with hundreds of other apps. Syncing data is easy, fast, and reliable.
Disadvantages: Rippling comes with only a few minor disadvantages. First, launching up the system can take some time, which might be a hassle during a busy day. Second, the pricing plan isn't the most straightforward. However, if you can deal with those two hurdles, Rippling provides otherwise great benefits.
Pricing: Just like ADP, you'll need to request a custom quote from Rippling in order to figure out the monthly cost to your business. Company size plays a big part in that potential cost. Some quotes state a fee of $35 a month plus $5 per employee, while other reports say the price is a base fee plus $8 per employee.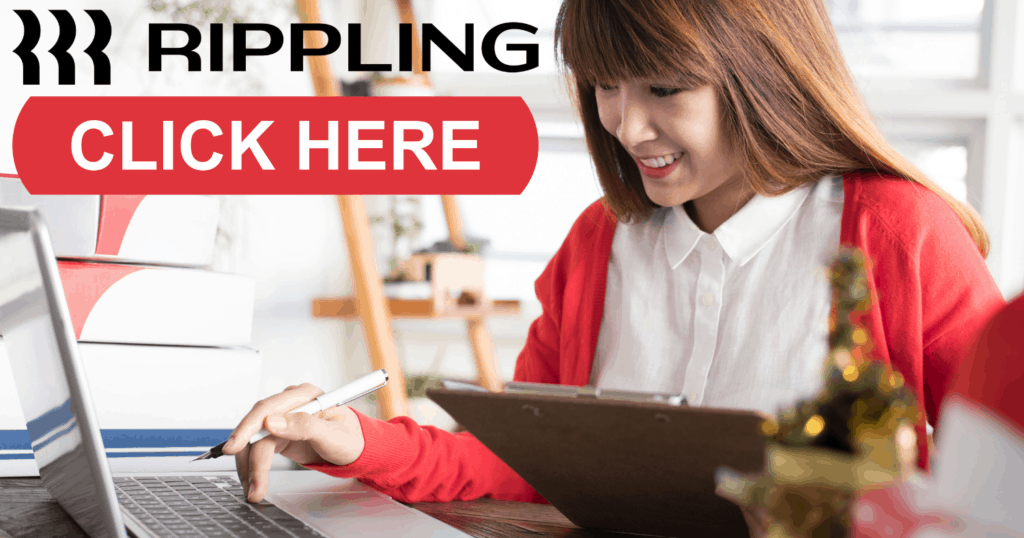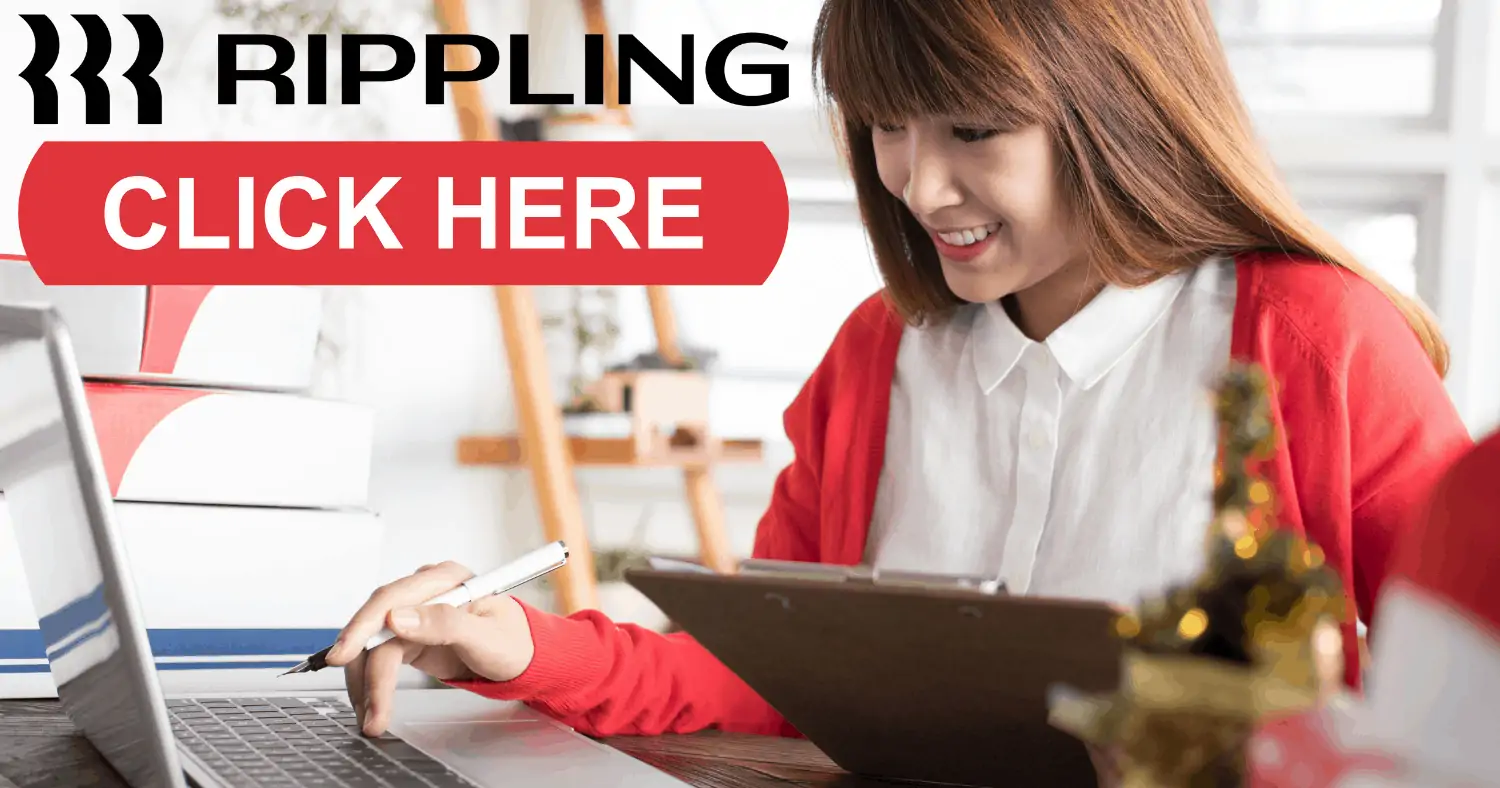 Conclusion
After taking a closer look at the top payroll systems of 2022, take a moment to reflect on the unique payroll needs of your business. Company size, payroll budget, and use of HR features are all some important factors to consider when deciding on which payroll system works best for you. A system that suits one company or industry won't suit the next.
Luckily, all of the payroll systems on this list are some of the best in the industry, so it's hard to go wrong. If this is your first time investing in a payroll system, keep reading to checkout our first-time buyers guide.
BEFORE Getting Your First Payroll System – Read This Buyers Guide!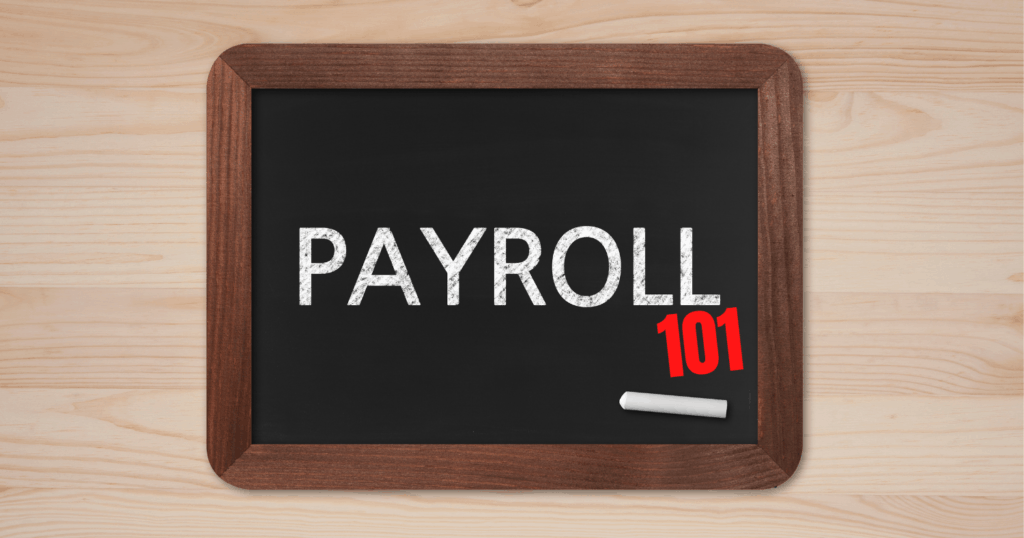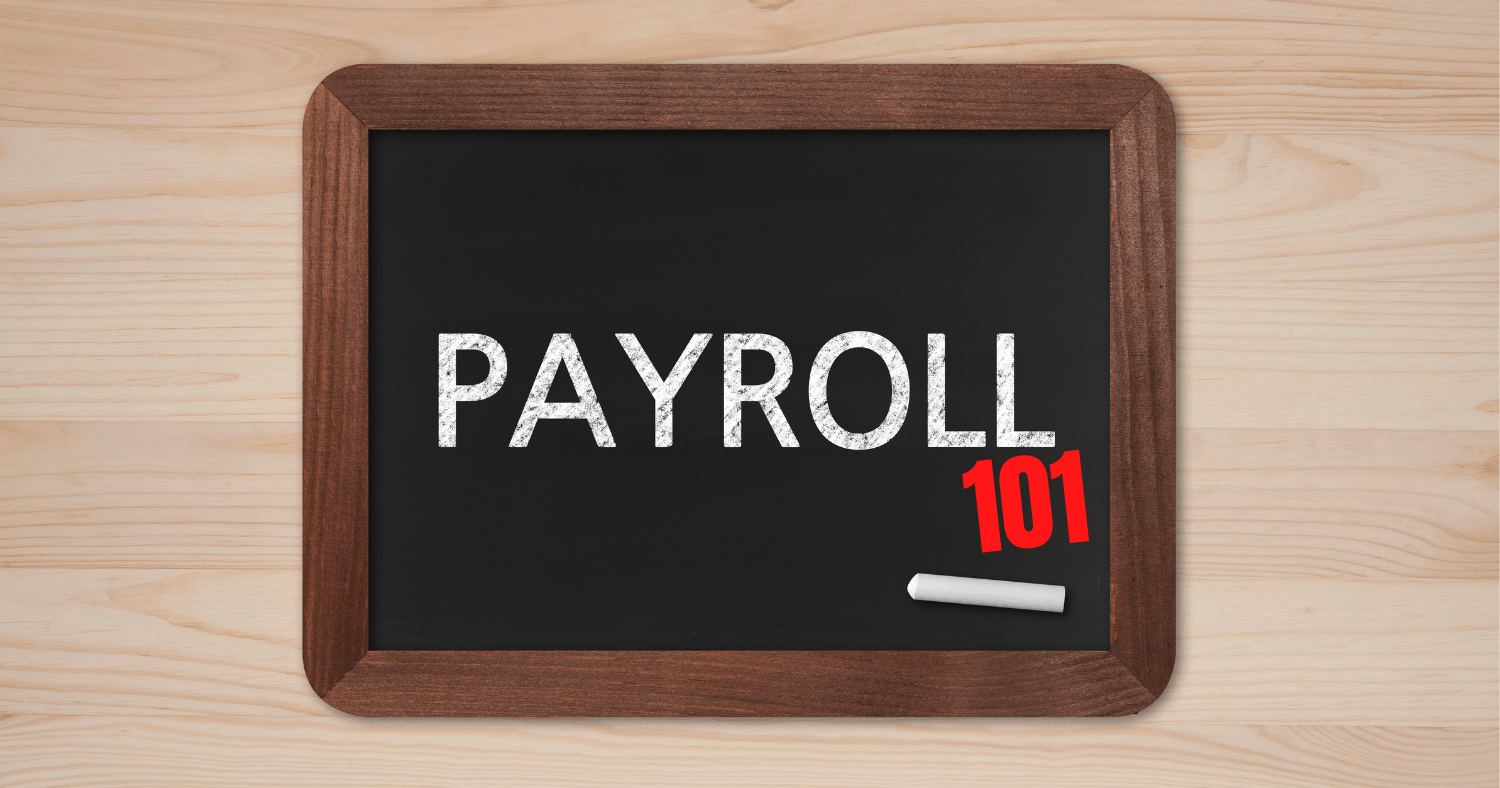 As a business owner, it's so easy to get overwhelmed by everything that experts tell you that you NEED to purchase in order to make your business more successful. It's difficult to know what's actually necessary, and what isn't.
So – let's break down what a robust payroll system can do to benefit you as a business owner and help you determine if investing in one is the right decision for you and your business.
Save Money – One of the biggest goals as a business owner is to keep costs low, and keep profits increasing at all times. The right system can really help with this. Analytical and financial errors are not only annoying, they can turn into big expenses, really quick. By choosing to use a payroll system, the process will be streamlined and automated, ensuring that any inputting errors will be avoided.
Save Time – When running a business, owners are often pulled in a million different directions. Payroll systems offer an all-in-one solution to compile your payroll data. This is important for both small businesses and large businesses alike. You've probably heard the saying that "time is money", and it's especially true in the business world. Rather than dumping large amounts of time into keying payroll, choose a system that will automate the process for you and give detailed reporting and calculations.
Ensure Tax Compliance – Tax laws are constantly changing. It can be really easy to miss a new regulation by accident, even when you're trying your hardest to stay up to date with the latest changes. As a business owner, you are probably aware of the risk of an IRS audit and facing tax penalties. In recent years, the IRS imposed $6.4 billion (2) just in in penalties. By using a payroll system, you can ensure that you avoid being subject to fines and fees by relying on the system to pay your taxes accurately and timely.
Manage Employee Regulations – Without staying on top of employee regulations and benefits, your business could easily get in trouble. Depending on which state your business is operating out of, the rules for employee benefits and coverage will vary. There are an array of services set in place for employees that mandate regulations and rules for business owners to follow such as 401(k) plans, workers' compensation insurance, salary deferrals, unemployment insurance, and more.
All of these different types of coverage have strict deadlines and regulations to abide by and being delayed by even a short amount of time can have severe repercussions from the IRS. Payroll systems can ensure that these payments, deposits, and withdrawals are made on time automatically so it's one less thing that business owners have to worry about.
Enhances Business Flexibility – There are many unexpected scenarios that business owners will have to face. One of the most recent gut kick for businesses to endure was the COVID-19 pandemic. In some way or another, all businesses both large and small were impacted by the economical wave that hit with quarantine. A vigorous payroll system will enable business owners to stay on top of detailed employee reporting; and allow you to analyze your business conditions and make changes easily and quickly to minimize damage in the long run.
The Bottom Line
One thing that is certain in any business industry is that nothing is certain.
Conditions change, rules shift, regulations update, and business owners have to remain able to adapt at all times.
Owning and operating a business is overwhelming in itself but choosing the right payroll system doesn't have to be. In fact, it should be a simple process to make life as a business owner just a little bit easier. Utilizing a system in your business can help overcome the challenges that are constantly being thrown your way and ensure that your business comes out thriving on the other side.
By evaluating various conditions and features, such as price, ease of integration with your company's existing systems, usability, support, and more, it's simple to get an overview of a whole range of options for your company.