(Last Updated On: 07/29/2022)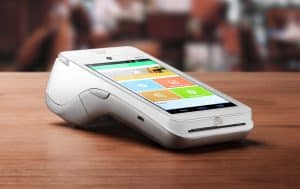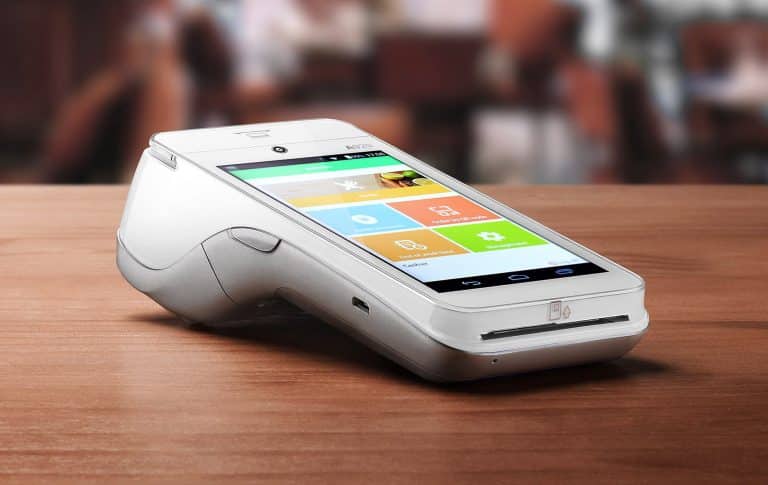 Is the PAX a920 the best credit card reader for your business? Does it have the features you need? What about battery life?
Does the PAX a920 integrate with the system that you're already using? Are there areas where another credit card reader is better than the PAX a920?
If you're a mobile business on the go or a company or a company that needs multiple readers moving around, the PAX a920 is one the best credit card readers for your business.
The PAX a920 is tactile, has a beautiful screen, and integrates with many credit card processors. It's a prime choice for restaurants, popups, and other businesses that aren't using an all-in-one solution like Shopify, Square, or Lightspeed.
Designed to Move 
The PAX a920 is a fully contained system that can work over wifi or Bluetooth. The little machine is a miniature tablet that includes both a receipt printer and multiple ways to accept payment; Swipe, Tap and Chip; a refreshing change from many other credit card readers that only accept 2/3 options. 
The tablet itself runs on android and makes sure the full package is easy to carry around and move. The machine is just about 7 inches and 11 ounces, which means it's not going to get in the way no matter where you need it. 
Its small stature means the PAX a920 is a good middle ground between the bulkier tabletop credit card readers and the flimsy phone-based credit card readers.
Integration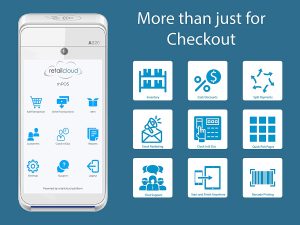 The PAX a920 isn't going to integrate with any end-to-end solution like Shopify, Square or Lightspeed, but it does connect with a considerable amount of credit processors.
They work with Payworks,  World Pay, First Data and more, so you'll have the opportunity to shop around for a processor that works for you. 
There are some notable exclusions from the list of integrations, namely Authorize.net and Stripe. Considering Stripe is one of the premier credit card processors in North America, this is a pretty big miss.
This is especially true considering web platforms like Squarespace will encourage you to use Stripe as a payment processor. 
A silver lining with the PAX integration is that it's account based, meaning that you will have the same processor and account whether you use the PAX a920 or the PAX mobile app.
Design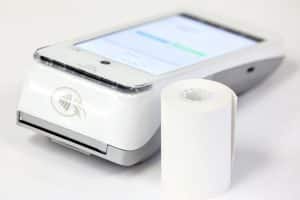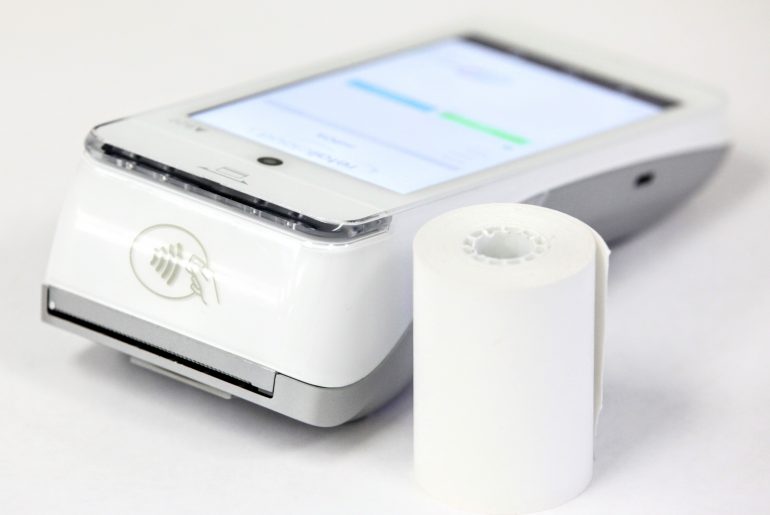 The PAX a920 is an objectively good-looking machine. It's slick, modern, and a fantastic upgrade from some of the bulkier card readers you run into on the market.
A big part of this comes from the positioning of the receipt printer on the terminal. The printer is at the bottom, which means that the PAX a920 doesn't need to leave space at the top of the terminal, and the HD screen can cover 5 inches of the 7-inch machine.
The large screen lends to the PAX a920 feeling more like a modern tablet than a clunky reader with a keypad. This makes it one of the better credit card readers on the market design-wise. 
Price Point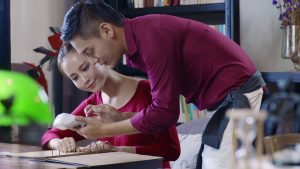 The PAX a920 is pretty expensive, with a list price of USD 600.00.  If you compare it to competing card readers/receipt printers, it seems overpriced. That said, unlike many of its competitors, the PAX a920 doesn't ask anything else of you.
Some retail solutions like Shopify and Lightspeed need you to bring your own iPad.
If you already have an iPad for your business, you can save a couple of hundred dollars by opting into another retail solution, but the PAX a920 is comparatively affordable for those who don't have their iPad already.
As part of this, it's worth noting that the price of the PAX a920 we're using is for a single machine. If you're looking to have a team that can grab one of many devices, it's going to cost the same for each one you buy.
All In One Baby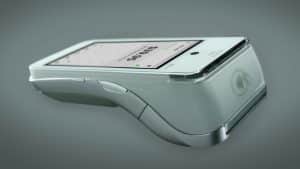 The PAX a920 has another advantage on some of its competitors, and that is that it's more than just a card reader. The machine has an internal thermal receipt printer that prints 2 inches of paper a second ( or a full receipt in about 3-4 second,) but most credit card readers do.
The real advantage is that the PAX a920 has a barcode scanner built in, you're not going to find that on a Square or Shopify credit card reader.
You can also use the barcode scanner to count inventory, a feature that's missing from a lot of POS solutions.
Keeps Going and Going 
Nothing is more annoying than working at a pop-up and having your terminal run out of juice. Even ignoring the nightmare scenario of a POS powering down mid-transaction, the last thing you want to do is split your day between two services.
The PAX a920 avoids this problem with a beefy 10 POH battery life away from the charging terminal. With one machine, you could work the whole business day without ever plugging it in. If you're planning for a long day and don't have charger access, two a920s will last longer than labor laws will allow.
Many of the other options for credit card readers, like the Square Terminal, shy away from quoting exact hours for battery life and hide behind vague claims. PAX's willingness to put a number on the PAX a920 shows that you can trust their claim of 10 hours.
A Newer Version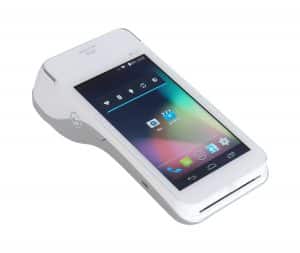 PAX just announced the a920 Pro. It promises even better battery life, expanded features like Air Viewer (which allows for remote transactions using the terminal) and updated software.
And yet…
So many of the features of the PAX a920 pro just show off how good the original PAX a920 was. The design is almost exactly the same, with the a920 Pro only having a slightly bigger screen. Even the software interface is identical. 
The PAX a920 Pro is going to be a good upgrade, but it doesn't make the original a920 obsolete.
Conclusion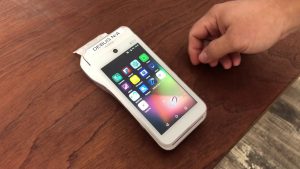 It's no surprise that PAX sold over 11 million devices in 2019, they are putting out quality products, and the PAX a920 is one of them. McDonalds, Starbucks, and Montblanc trust PAX for a reason and that stamp of quality is hard to turn down for your business.
If you're not already married to an all-in-one solution like Shopify, the PAX a920 is an incredible machine and solution for your business. With the Pro releasing soon, it's about to have a big brother, but the PAX a920 gets our highest recommendation, and we're sure the Pro will be the same when we have a chance to review it.