(Last Updated On: 11/14/2022)
Written by Business Expert Wale Ameen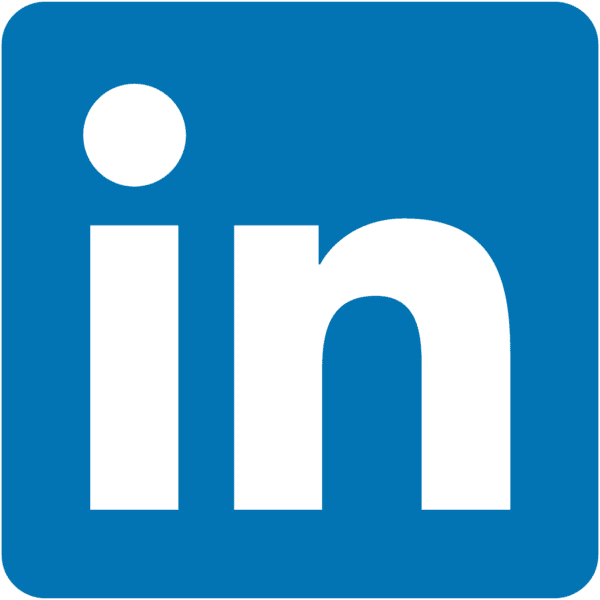 Affiliate Disclaimer: Our product review team dedicates hours of research, fact-checking and testing to recommend the best solutions to business owners. We earn from qualifying purchases through our links, but this does not influence our evaluations. Why trust our reviews?  
The PAX S300 helps businesses handle payments seamlessly and quickly. In this review, I have highlighted all the important aspects of the rugged pin pad to give you an informed stand on purchase. 
Learn more about POS hardware.
Pax S300 Pin Pad
Overview

User friendly with attractive graphical UI

Very handy, easy to move about

Large memory capacity

Optional Local Area Network (LAN Ethernet)

Contactless + Chip & PIN + magstripe

3.5-inch TFT QVGA, 240x320px touchscreen

Optional privacy shield

Optional PS200 pole stand 

Easily accept swipe, chip, or tap payments.

Accepts eSignature
Don't have time to read this whole review? Skip ahead to: 
Every business start-up or established one needs to make the whole business activity cycle swift and smooth. One of these activities includes the billing method for payments.
The PAX S300 retail pin pad combines both functionality and design to offer its users ease and security for their business transactions. 
It embraces astounding and unique features like E-signature and diverse certifications to ensure security. Moreover, its sleek design and performance will leave its users surprised, as it's a reliable and long-lasting device. 
In this review, I have done the legwork for you to let you know more in-depth about this device. So, without any further ado, let's get started! 
PAX S300: The Complete Review
What is PAX S300?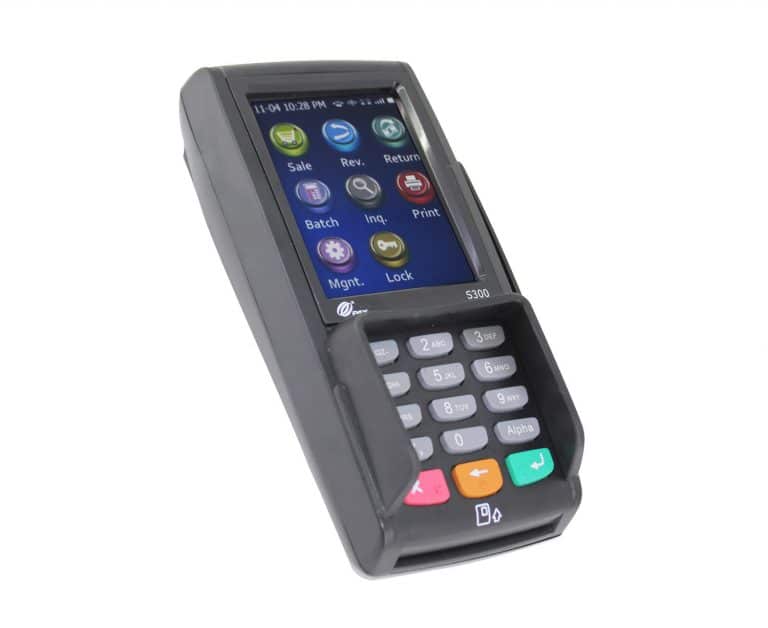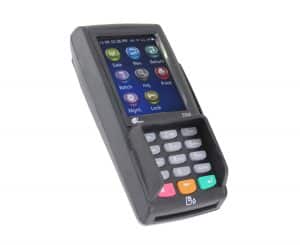 So, you are probably asking, what is PAX S300? The S300 is one of the most famous pin pads from PAX. The model was launched in 2016 and has been small retailers' favorite ever since. The pin pad is lightweight and has useful keys to navigate the device. But it also offers a touch-sensitive screen for faster navigation.
Both the keypads and magnetic cards make the device easier to operate. The Pax S300 offers a flexible operating system, which makes it fast for anyone operating it. The device is used for invoicing purchases/service. The device is better than conventional pin pad invoice makers in many ways. 
At the same time, it is as simple as any basic enterprise device and can be self-taught. The primary benefit of this specific model is that the PAX S300 is a handheld device. This makes it easier to carry for the workers.
My Overall Impression of PAX S300
My impression of the Pax S300 is an essentially positive one. I like the fact that it is a terminal that is ideal for small businesses. Most small businesses will find this terminal an ideal solution for their business. 
I also like the fact that it is an easy to use solution, with bright LCD touchscreen and well designed bright keypad lights that ensures ease of use during dark periods
Top Features of PAX S300
Many features make the PAX S300 a useful product for retailers. Top of these features is the device's secure keypad and encrypted system. I have listed some of the top features of the device below:
Compact and Lightweight Body
The one big concern with desktop pin pad devices is that those systems are bulky. This pin pad device is small and compact, and this makes it easier to handle for users.
The body is made of thick plastic, which makes it durable. It might, however, not be able to withstand high falls. 
But the device will be fine if a heavy object accidentally hits it. The body is compact and smaller than usual POS terminal devices. Employees can easily hold the device with one hand and even put it in their pocket when needed.
Secure Keypad
The PAX S300 has 15 keys in total, and each of them is sturdy. The first 10 keys are for each number, and the rest are simple function keys. The keypad is embedded and has three walls around it. These walls are half an inch tall but help to make transactions secure as they provide a barrier to disallow other customers from taking a peep to steal a pin.
It comes with a backlit keypad, so workers using the device can use it well in the dark. 
LCD Touch Screen Display
Yes, the PAX S300 has a keypad. But that does not mean that it cannot have a touchscreen. This display is 3.5 inches in size, which makes it easier to navigate. Due to the screen being LCD, the graphics are clearer and more vibrant.
This makes the device easier to run in the dark and extreme light. Having a touchscreen along with a button increases productivity and saves time. Instead of typing the same keys over and over again, the workers can just touch the screen.
Encrypted Transaction
This pin pad has not one but three famous cryptosystems. The first one is RSA or Rivest-Shamir-Adelman. It is one of the first public-key cryptosystems.
This system is widely used to secure data transmission. When the customer enters their key, the system adds blocks between each digit. This prevents the key from illegal decryption. 
The second integrated system is AES. This system is used in block ciphers to secure the data. The last security system is 3DES, or Triple DES, it stands for data encryption standard. This system has also been used widely for data security. These systems together make the transaction a lot safer and secure.
Comes With 32-Bit ARM 11 Processor
Although the processor of the PAX S300 is not fancy like other smart Pin pad computers. But the 32-bit ARM 11 works best for the model. It offers a smooth, glitch-free, and quick transaction every time.
Magnetic Card Reader
PAX S300 has a magnetic card reader on the right side. These card readers use magnetic force. The top benefit of a magnetic card reader is that it is simple to use. So your employees can easily use it with little to no training. 
The downside of this technology, however, is that over time, this reader can destroy the card.
Larger Memory
The PAX S300 offers larger memory storage than its competitors. It has a total memory of 192 MB. But 128 MB is flash memory and the rest is assigned to the DDR. This bigger memory makes it easier for the device to process the transaction faster.
It Is Cost-Efficient
Getting fancier smart POS devices sounds amazing till you have to pay for them. For bigger and well-established enterprises, a 1000 bucks Pin pad is the right choice. But if your retail store has just started, then you should think about getting something economical. 
The PAX S300 has all the basic functions of a pin pad device at a low price, which makes it the best option for start-ups.
PAX S300 Specs Table
Physical Dimensions
6.57"L x 3.19"W x 1.97"H

Weight

10.23 Oz

Display

3.5" LCD touchscreen

Memory

128 MB Flash

64 MB DDR

Processor

32-bit ARM 11

Card Reader Type

Magnetic card reader

Security System

RSA, AES, and 3DES
What Are The Pros And Cons of PAXS300?
Pros
Easy to use

Mobile and portable

Ideal for small businesses

Comes with a large enough screen for easy navigation

Secure keyboard to prevent PIN theft

Large memory

Easy to navigate

Lightweight

Comes highly secured with multiple encryption

It is PCI compliant
Cons
Might not be robust enough for large businesses

The magnetic reader can damage cards over time
What I Like About the PAX S300
A lightweight and compact body makes handling the pin pad easier.

The 3.5 inches LED screen helps to see clearly.

The touchscreen functionality makes navigation quicker and easier.

The keypad is physically secured so no other customer or worker can steal the pin.

The backlight keypad helps transactions in low light.

The pin pad is encrypted with multiple cryptosystems to prevent online theft.

PAX S300 can be connected to a Wi-Fi router or serial connection.

The magnetic card reader is easy to operate for workers and requires no training.

PAX S300 is a cost-effective and economical solution for small retailers.

It also comes with electronic signature capability
Here's What I Dislike About the PAX S300
The body of the device is not high fall or waterproof

The magnetic card reader is easy to use but it can potentially ruin some cards

Provider sells device largely through resellers and this can impact on the price
Is the PAX S300 Easy to Use?
The PAX S300 is an extremely easy to use device. It is built especially to make the processing of payments a breeze in stores. The brightly lit LCD touchscreen and keypad backlights are factors that have been built into it to make its ease of use great. The fact that it is lightweight and easy to carry about adds to its ease of use. Your workers will certainly find it a great device that makes payment processing fast and easy.
What Type of Business Is the PAX S300 Ideal for?
The PAX S300 is especially built and targeted at small business owners. Small business owners running retail stores or restaurants will find it an ideal card reader and accessory to their POS setup.
How Much Does the PAX S300 Cost?
PAX S300 Price
The provider does not provide the price of the device on its website, probably because it largely sells it through resellers who add their own margins. However, you can reach out for a quote. The fact that this device is widely sold through resellers means that the price can vary from one reseller to another. For example, it is available on Ebay for about $500 while it sells for $300+ on eHopper. For this reason, you should double check with various resellers to ensure you are getting the best offer.
Verdict
The Pax S300 Pin Pad is an amazing pin pad that comes at an amazing and reasonable price. Can you get a better pin pad than this yes? But at this price, finding a handheld encrypted pin pad will be difficult.
The main question is, should you get this pin pad or not? If you are a small retailer or just starting your business, then this device is a great option for you. The interface is clean, the card reader is easy to use, and the device itself is economical.
FAQs
What comes in the box with the Pax S300? 
Along with the Pax S300 terminal, you get the following in the box:
S300 POS connector cable x 1

S300 power cord x 1

Ethernet cable x 1

SAT download cable x 1

DB9 to USB to serial converter cable x 1
How to set up the Pax S300? 
If you have just bought your Pax S300, you'll need to know how to set up the device. It should be a simple process that doesn't require IT support or any changes to your network. Use the steps outlined below to get the device up and running. Once setup is complete, connect the terminal to your POS provider and test its functionality.
Start by removing the back of your new Pax S300. Now attach the POS connector cable, be careful and do not bend any small pins on the terminal. After that, replace the back of the terminal and close it. Now connect the power supply cable to the Pax S300 POS connector.
The PAX S300 is a handheld device with a 3.5-inch touch-screen and a backlit keypad. It can also process transactions using magnetic cards, which is useful if you deal with many different customers. The device also features an LCD screen that produces crisp and clear graphics.
To enable PAX Cloud Services, first make sure the device has an Internet connection and an available IP address. To configure the device's IP address, go to the Communications menu.
Then, select the LAN Parameters tab. Click the button to confirm that the LAN Type is "Static". The IP address, Gateway IP, and DNS IP should match the existing networks' IPs.
The PAX S300 supports multiple payment methods and is one of the fastest PIN pads on the market. It is EMV-certified and meets PCI compliance standards. In addition, it features a large backlit keypad with 5 function keys. Lastly, it has a built-in printer for receipts.
Before you can completely set up the terminal, you need to determine the type of connection you are using. If you are using a LAN connection then you will need the Ethernet cable (included). Connect one end of the Ethernet cable to the red LAN port on the Pax S300 connector cable. 
Then connect the other end of the Ethernet cable to an available port on your Wi-Fi router. After that, connect the router with the POS hardware. If you want to set up your Pax S300 using a serial connection, then that is also easy. All you will need is an SAT download cable and db9 to USB to serial converter cable (both included). 
Connect the smaller end of the SAT download cable to the blue port on the Pax S300 connector cable. Then connect the larger end of the download cable to the larger end of the DB9 connector cable. Then connect the USB end of the cable to the POS hardware.
After the cables are connected according to your preferred connection, plug in the power supply. Now you can start using the Pax S300 retail pin pad.
How do I reset my Pax S300 to default? 
The resetting process is simple. Follow the following steps to reset your PAX S300 quickly:
Please note that this process cannot be undone and you should be sure you are really ready to clear the entire memory and reset back to its factory settings.
Hold the menu button then select "Remote Download". 
Then select "New Download" and click on 1- TCP. 
Next, you would need to enter an IP address, so enter 216.238.144.195. Or you can try the IP address 50.79.90.190 and hit the green entry button. 
You will now be asked to add a port number, type 8582 or 8001 and hit the green enter button. Next, select DHCP and enter terminal ID 30030030, then hit enter. 
After the download is complete, select "Reboot System". 
Your PAX S300 has now been reset to default.
Is the Pax S300 wireless? 
PAX S300 comes with USB and LAN connectivity. This affords merchants great connectivity options. It connects with eHopper and Wireless Standard. 
Can Pax S300 Apple Pay? 
Yes, you can accept Apple Pay and a host of other payment types on PAX S300 pin pad. You can also accept Samsung Pay, Apple Pay, Google Pay and other similar payment apps.