(Last Updated On: 02/12/2023)
Written by Software Expert Hamza Shahid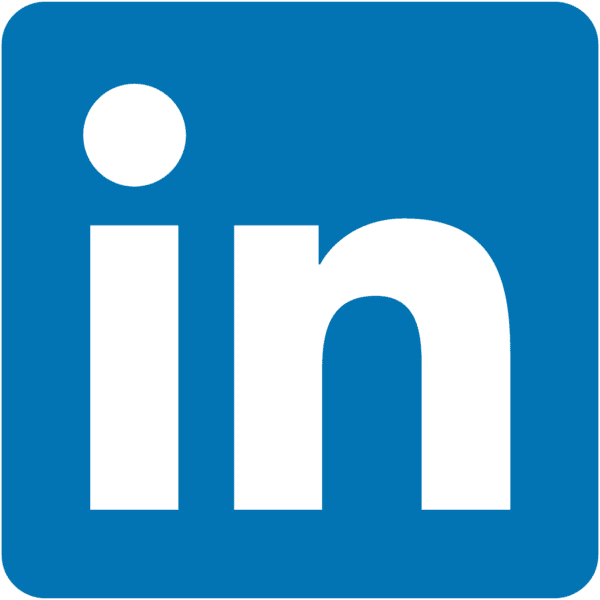 Affiliate Disclaimer: Our product review team dedicates hours of research, fact-checking and testing to recommend the best solutions to business owners. We earn from qualifying purchases through our links, but this does not influence our evaluations. Why trust our reviews?
NCR Counterpoint is an Omnichannel cloud-based retail point of sale (POS) system that also doubles as a specialty retail management system. It is primarily designed to integrate your front end of the office to a back-office suite that is packed with all the management tools you will ever need. 
NCR Counterpoint POS
Overview

Pricing: Fair

Features: Good

Customer Service: Good

Complaints & Testimonials: Good

Integrations & Add-Ons: Fair

Reviews: Good

Pros

Features an offline mode

Supports integrations with the leading ecommerce platforms 

Integrates seamlessly with E-Plum scale software

Comes with a comprehensive mobile POS solution 

The system is fully-customizable

Cons

The mobile solution only runs on iOS devices

Software does not feature built-in scale integration.
NCR Counterpoint POS System – Overview
With NCR CounterPoint, businesses can manage sales, orders, layaways, and returns more effectively. Retail management systems are POS systems that are customizable to a business' processes and can be used to simplify daily operations. The system can handle up to 100 stores and comes with a loyalty program to promote repeat sales and find new customers using gift cards, gift registries, and wish lists.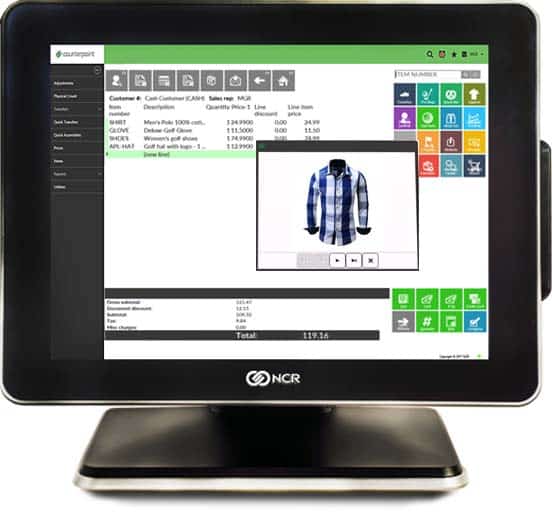 NCR Counterpoint is a powerful software solution that offers a variety of reports to make crucial business decisions easy. Users can customize reports and export them to spreadsheets or email them directly. NCR Counterpoint has an extensive library of reports that can be used to analyze sales, manage operations, and plan for the future.
NCR Counterpoint also supports multiple currencies and payment types. It can accept checks, credit cards, debit cards, store credits, gift cards, and stored value cards. It also allows the user to enter free-form notes and track weight and quantity of each item. NCR Counterpoint also allows users to manage inventory across multiple stocking locations.
Security features are another important feature of NCR Counterpoint. It supports both Windows authentication and password settings, and enforces password protection during card processing. If the password settings do not meet PCI DSS standards, the software will notify the user and let them make the necessary corrections. The software also requires a User ID and password to operate, access drawer functions, and perform security overrides.
Mobile capabilities let users perform physical counts, adjust inventory, and more from their iOS devices. Unlike many other POS systems, NCR Counterpoint Mobile allows users to receive real-time inventory visibility. The mobile app also lets them check prices, availability, and quantities. They can also count inventory using their iOS device and export their counts to NCR Counterpoint for processing.
The solution is entirely configurable, allowing you to customize the in-store POS stations as well as the integrated ecommerce platform. It features mobile alerts, built-in customer loyalty programs, and gift cards as well as marketing capabilities. 
Additionally, the provider offers rugged and intuitive POS hardware solutions to meet an assortment of business requirements. Throughout this NCR Counterpoint review, you will learn why it is currently a preferred POS system for thousands of retailers.
NCR Counterpoint POS Alternatives
| | | |
| --- | --- | --- |
| POS Name | Price | Features |
| NCR Counterpoint  | Quote-Based | Suited for such retail verticals as apparel, footwear, lawn and garden, and sporting goods stores.  |
| Booker  | Starting from $129.00/Month | Ideal for salons in need of a powerful cloud-based solution to run and grow their business.  |
| LightSpeed | Starting from $69/Month | Meant to simplify day-to-day tasks for retailers of all types and sizes.  |
| Shopify POS | Starting from $29.00/Month | Retail organizations, especially the ones with multiple outlets and online storefronts.  |
NCR Counterpoint – Salient Features
The NCR Counterpoint point of sale system has a number of great features and capabilities to offer your retail business. The solution features integrated ecommerce, email marketing, mobile alerts, built-in loyalty programs, and gift cards. 
The Omnichannel solution is entirely configurable and allows retailers to sell online using their preferred ecommerce platform. Discussed below are some of the features that make NCR Counterpoint one of the best retail POS systems:
Inventory Manager
Counterpoint is equipped with robust inventory management, touchscreen point of sale, built-in customer loyalty, automated purchasing, and configurable reporting capabilities. The system allows you to easily handle returns, sales, and layaways. 
Counterpoint features a configurable touchscreen interface, allowing you to tailor the hardware to your business needs. This has been helping retailers to minimize errors, streamline operation, and optimize profits. 
Some of the exceptional NCR Counterpoint inventory management capabilities include: 
Stock Taking 
Track everything you sell with the Counterpoint retail management solution. Check prices and quantities across all your locations and transfer products between stores and warehouses. The system uses data-driven price rules that make it easy for you to set up promotions or contract to price. 
Counterpoint inventory manager also has forecasting tools, helping you maintain ideal stock levels as well as regulate inventory costs 
Smart Purchasing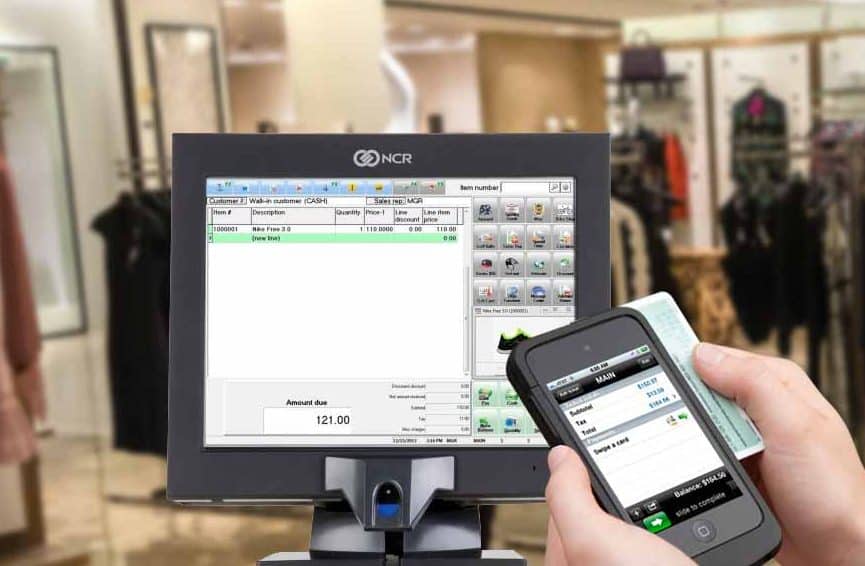 The solution allows for convenient management of vendor items, lead times, and costs. Automatically create purchase orders for preferred vendors or the vendors with the lowest costs. With this solution, you will be able to receive merchandise with or without a PO. 
Automatically transfer the right quantities of each inventory item to all your retail locations for efficient inventory optimization. The system also allows you to set prices as you receive items, based on target margins you define with the Counterpoint retail management system.
Secure Access 
Exploit multiple security levels that NCR Countertop as to offer. Additionally, the solution is PCI DSS 2.0 compliant, making it one of the most secure environments for your data. The solution protects your POS using Windows or SQL authentication. 
With such a solution, you will be able to make the password policy in your business PCI-compliant with a single click. NCR Counterpoint retail POS system supports User ID cards and fingerprint readers, allowing your employees to log in without the need for a password. 
All these interventions are meant to make your POS system more secure and enhance accountability among your employees. 
Email Marketing
It allows you to connect with your customers through an integrated POS email marketing tool. This option will also let you segment the customers based on various attributes, such as purchase history, customer category, and preferences.
Here are some of the tools and capabilities of the Counterpoint email marketing feature you will come to like: 
Targeted Marketing
Use customer purchase history and information from the NCR Counterpoint system to set up customer segments, including VIPs, loyalty card members, or buyers of a specific product. Leverage this information to target your email campaigns to customer needs and preferences.
Integrated Email Lists 
With the customer email list integrated to your POS system, you will only need to compile a single set of customer data. As soon as a customer is added to the POS, they will be added to the email address list in your NCR Customer Connect at the same time. 
Automated Campaigns 
Welcome new shoppers to your store, tell the ones who haven't visited recently that you miss them, and send custom offers, such as birthday offers. The system leverages the customer data that is automatically collected by the POS system to set up appropriate email campaigns. 
Thereafter, the campaign will be sent out automatically in a recurring manner for enhanced customer engagement. 
Sales Returns
Get to know who is opening or clicking your emails with automated campaign tracking tools. The NCR Customer Connect will also show you the sales that were directly driven by your campaigns. Robust campaign reporting allows you to see the true ROI of your emails
POS Alerts
Text or email alerts allow you to keep track of activities in your store in real-time. With NCR Counterpoint, you will be instantly alerted to potentially fraudulent situations, and store operations. The system also allows you to see daily sales figures through POS data.
Counterpoint alerts have a lot more to offer your business than just simple notifications. Here are some of the tools that will come in handy:
Store Operations 
It allows you to respond to activities that could affect your bottom line immediately. Features key business alert capabilities, including low inventory warnings, and current cash on hand notifications. The system will also send you notifications if no one has signed in when a store opens. 
With NCR Counterpoint, you will get daily sales figures reports in a timely manner. 
Fraud Prevention 
NCR Smart Alerts is designed to scan transaction history and instantly identify anyone performing activities outside standard daily activities via a security alert. Such transaction alerts and notifications include excessive discounts, refunds or sales outside of normal business hours, and excessive returns or voided tickets.
Fraud prevention is an important part of an organization's security strategy. Fraud is expensive and time-consuming for organizations, and it affects consumers as well. Using a fraud prevention program can help companies prevent account takeovers, identity theft, and other financial crimes. Fraud prevention programs use machine learning and adaptive analytics to identify fraudulent behavior.
Fraudulent activity is evolving, with fraudsters becoming more collaborative and innovative. With the advent of chip-based debit and credit card transactions, fraud rates have increased, and banks and merchants are feeling the pinch. Cyberattacks are also increasing in intensity. Hackers are using social networks to recruit new members and coordinate their efforts. Malware, phishing emails, and other fraudulent websites are continually evolving to find new ways to collect consumer data and PIN numbers.
Fraud prevention tools can help prevent fraudulent transactions, allowing merchants to focus on legitimate transactions and reduce fraudulent activity. With fraud prevention platforms, merchants can identify fraudulent charges, implement a manual charging process, and customize the software's features and settings to better protect their business. Fraud prevention tools also offer a centralized interface, allowing merchants to see the results of their fraud prevention rules and adjust them as necessary.
The use of advanced artificial intelligence (AI) is another effective fraud prevention tool. These technologies use two types of machine learning to determine whether a transaction is fraudulent and what the risk is to the company. With these tools, businesses can prevent the theft of personal information that can be used to make purchases or transfer wealth.
See below: A demo video of NCR Counterpoint software courtesy of NCR Corporation. 

NCR CounterPoint Cost
The provider does not display adequate pricing details on its official website. Instead, you are required to contact the provider directly for a quote. However, reliable third-party sources have revealed that the software costs at least $1,190 per license. 
Additionally, you will be required to pay an annual software maintainable fee, which is about 12% of the total software price. For $1,190, you will get Purchase Order Management, Inventory Management, Point of Sale, Reports, Customer Management, and Loyalty Program software modules.
This cost also includes annual software updates and integration support for accounting service integrations. The provider also allows you to include more software modules to your plan, often at an additional cost.
NCR Counterpoint Loyalty Program
With NCR Counterpoint's loyalty program module, users can quickly create excellent loyalty programs with just a few clicks. Different rules can be set up for different loyalty programs depending on how customers earn points. You also have complete control over the dollar value that needs to be assigned to these customer loyalty points or reward points. You also have the option of creating a maximum number of points on each ticket.
Customers who are loyal to your business can enroll once in each loyalty program and earn points based on the number of dollars they spend or the number of units they purchase. You can also set reward points based on characteristics such as the vendor, the product number, the category, etc. It can also be based on the date, the day of the week, or any other special sales conditions. Therefore, the possibilities of creating custom campaigns are endless.
Since these programs are usually independent, it is common for businesses to consult with marketing professionals when designing customer loyalty programs. Anyone who understands customer analytics can use the NCR Counterpoint to build a customer loyalty program with just a few clicks. Anyone with a basic understanding of customer analytics can do so.
NCR Counterpoint Integrations
The vendor currently offers the following NCR CounterPoint integrations:
Shopify

WooCommerce

Magento

BigCommerce
NCR Counterpoint Hardware and System Requirements
The provider offers a number of proprietary Counterpoint POS hardware solutions on its website. You may also source for compatible hardware components from reputable vendors. For a Counterpoint server in a LAN or WAN environment, your hardware needs to meet certain requirements.
In this case, your preferred solution should run on Windows 7 (32-bit or 64-bit), Windows 8.1 (64-bit), Windows 7 (32-bit or 64-bit), or Windows 10 (64-bit) operating system. Counterpoint 8.5.4.1 and later versions are also compatible with Windows Server 2016 (64-bit) operating system.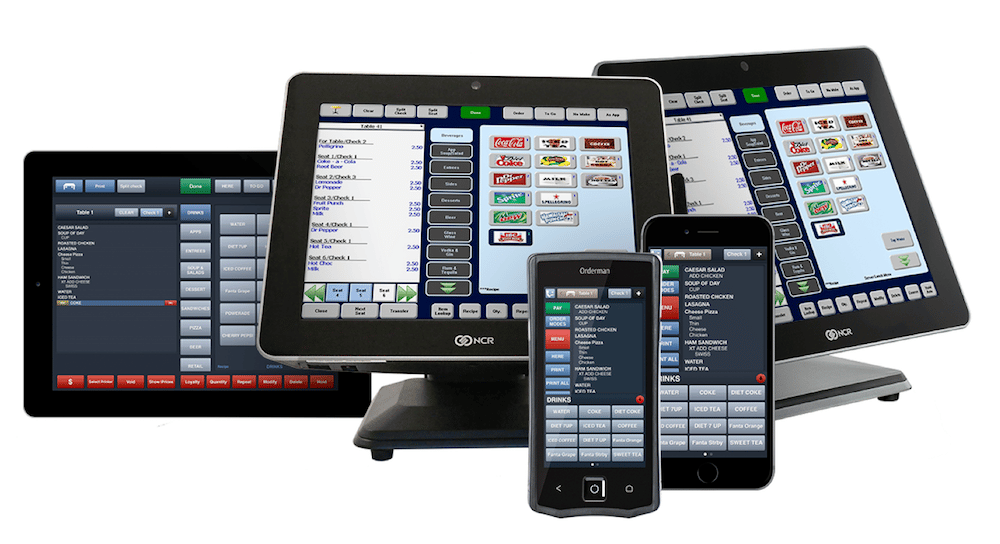 Your preferred POS hardware needs to meet other important Counterpoint minimum software requirements as well, including: 
Storage and Processor 
Your preferred hardware needs to have at least 4GB of disk space. For offline workstations, you will need at least 80GB of disk space. For LAN connecting, your preferred hardware should have a minimum of 1.6 GHz Pentium M processor. 
For WAN connection, you will need a system that offers 1.3 GHz Celeron M or better. 
Database Engine 
The NCR Counterpoint POS software comes with a Microsoft SQL Server 2008 Express R2 database engine. There are also other database engine options for the Counterpoint solution that are sold separately. 
These include Microsoft SQL Server 2012 Standard, Business, Enterprise, or Express Edition, and Microsoft SQL Server 2008 R2 Standard, Business, or Enterprise Edition. You may also get the Standard, Enterprise, or Express edition of the Microsoft SQL Server 2016 engine.
NCR Counterpoint Benefits
Every retail business owner must ask themselves what makes them stand out from their competitors as one of the most competitive industries. In some cases, your products and price points aren't enough. You need to think about your customers' experience and how your target audience perceives you. Retailers can boost customer satisfaction and profitability with NCR Counterpoint POS systems.
Faster Checkouts
A point-of-sale and inventory management system enables retailers to simplify and accelerate the process of processing sales by utilizing smart purchasing technology. Employees can scan tickets on handheld devices — speeding up the check-out process and ensuring accuracy. In comparison to manually entering items with barcodes and price tags, this method is a significant improvement. Using an industry-leading NCR counterpoint POS system, you can handle sales more efficiently and authorize credit cards more quickly.
Loyal Customer Base
Your business is more efficient with faster checkouts, and customer satisfaction increases, resulting in a loyal customer base. In order to create a profitable business model, repeat customers are crucial. RJMetrics estimates that repeat customers spend 300 percent more than new customers. They save you time since they are easier to sell to. Your business also receives more referrals from repeat customers. Connect with your customers and deliver a great experience to build your loyal customer base.
Sell Anywhere, Anytime
Retail businesses must be able to serve customers everywhere, anytime in the future because the way we do business is changing fast. NCR Counterpoint POS systems provide mobile sales tools that allow you to provide top-notch service from anywhere, whether it's inside your store, an outdoor event, or a food truck. No matter where your customers are, you can make a sale with handheld POS devices.
Improve Tracking and Reporting
POS systems provide retail businesses with advanced tracking and reporting solutions — on an easy-to-use touchscreen — for future success. Retail businesses need to know what they have and what they need for future success. Track prices, inventory, and product transfers for each store. With an end-of-day sales analysis, you can make game-changing decisions that will set you apart from your competitors by analyzing your end-of-day sales.
What Do Users Have to Say About NCR Counterpoint POS?
In general, user reviews of the software are positive. Below is an average of NCR Counterpoint's star ratings amongst trusted consumer review websites.
SoftwareAdvice: 3.63/5 stars
TrustRadius: 7.7/10 stars
Capterra: 4.4/5 stars
Final Verdict
The NCR Counterpoint POS system allows you to efficiently run your business and meet customers in every moment. The specialty retail management solution allows for seamless integration of your front end and back end. 
Not only does this streamline operations, but it will also boost productivity and help you to grow the business. With an intuitive mobile POS solution, Counterpoint offers an enhanced overview of the business and allows for real-time management from anywhere.  
Such are the aspects that make NCR Counterpoint one of the best retail POS systems in the industry. Want to grow your business? Get a free quote from NCR Counterpoint now.
Frequently Asked Questions
What is NCR Counterpoint POS?
With NCR Counterpoint POS, you can manage your entire business to ensure great service and a smooth experience for your employees. NCR Counterpoint is an excellent point of sale system designed for retail and wholesale businesses. In addition to POS, inventory management, reporting, and analytics, email marketing and accounting integration are also available.
Is Counterpoint PCI Compliant?
NCR Counterpoint is a PCI-compliant application. However, merchants are responsible for maintaining PCI compliance. 
Will Counterpoint integrate to my ecommerce website?
You can take your business online today with a direct integration to Magento 2 from NCR Counterpoint. Counterpoint Commerce uses proprietary integration software to connect your business online.
Is there an NCR Counterpoint free trial?
POS Counterpoint does not offer a free trial because it requires NCR hardware to run. 
What is NCR SecurePay?
In addition to providing faster and more reliable transactions than dial-up card authorization services, NCR Secure Pay allows you to securely process credit, debit, and gift cards over the Internet. Through the gateway's point-to-point encryption of credit card numbers (with optional hardware available from NCR), tokenization of credit card numbers enhances security, and the settlement interface is provided via the Web.