(Last Updated On: 07/28/2022)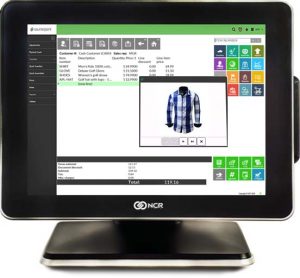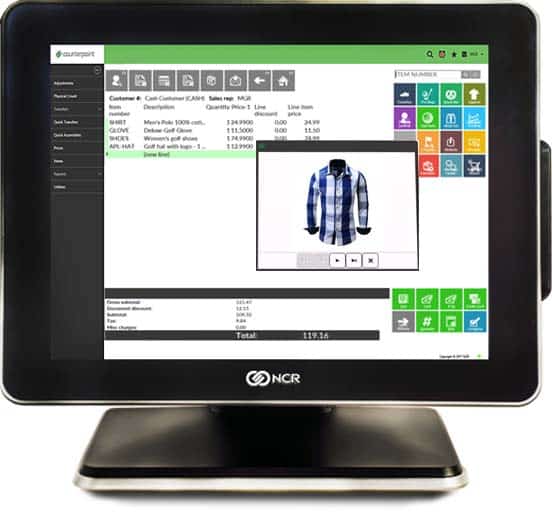 NCR Counterpoint is an Omnichannel cloud-based retail point of sale (POS) system that also doubles as a specialty retail management system.
It is primarily designed to integrate your front end of the office to a back-office suite that is packed with all the management tools you will ever need. 
The solution is entirely configurable, allowing you to customize the in-store POS stations as well as the integrated eCommerce platform. It features mobile alerts, built-in customer loyalty programs, and gift cards as well as marketing capabilities. 
Additionally, the provider offers rugged and intuitive POS hardware solutions to meet an assortment of business requirements. Throughout this NCR Counterpoint review, you will learn why it is currently a preferred POS system for thousands of retailers. 
NCR Counterpoint POS Alternatives 
| POS Name | Price | Feature |
| --- | --- | --- |
| NCR Counterpoint  | Quote-Based | Suited for such retail verticals as apparel, footwear, lawn and garden, and sporting goods stores.  |
| Booker  | Starting from $129.00/Month | Ideal for salons in need of a powerful cloud-based solution to run and grow their business.  |
| LightSpeed | Starting from $69/Month | Meant to simplify day-to-day tasks for retailers of all types and sizes.  |
| Shopify POS | Starting from $29.00/Month | Retail organizations, especially the ones with multiple outlets and online storefronts.  |
NCR Counterpoint POS Benefits 
Features an Offline mode

Supports integrations with the leading eCommerce platforms 

Integrates seamlessly with E-Plum scale software

Comes with a comprehensive mobile POS solution 

The system is fully-customizable 
Possible Drawbacks 
The mobile solution only runs on iOS devices and the POS software does not feature built-in scale integration. 
NCR Counterpoint Pricing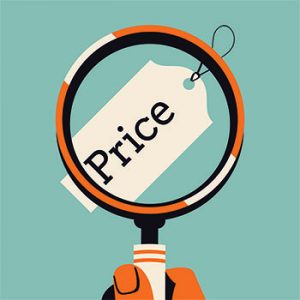 The provider does not display adequate pricing details on its official website. Instead, you are required to contact the provider directly for a quote. However, reliable third-party sources have revealed that the software costs at least $1,190 per license. 
Additionally, you will be required to pay an annual software maintainable fee, which is about 12% of the total software price. For $1,190, you will get Purchase Order Management, Inventory Management, Point of Sale, Reports, Customer Management, and Loyalty Program software modules.
This cost also includes annual software updates and integration support for accounting service integrations. The provider also allows you to include more software modules to your plan, often at an additional cost.  
NCR Counterpoint Hardware and System Requirements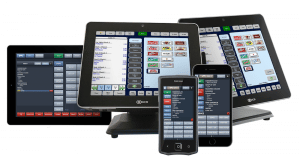 The provider offers a number of proprietary Counterpoint POS hardware solutions in its website. You may also source for compatible hardware components from reputable vendors. For a Counterpoint server in a LAN or WAN environment, your hardware needs to meet certain requirements. 
In this case, your preferred solution should run on Windows 7 (32-bit or 64-bit), Windows 8.1 (64-bit), Windows 7 (32-bit or 64-bit), or Windows 10 (64-bit) operating system. Counterpoint 8.5.4.1 and later versions are also compatible with Windows Server 2016 (64-bit) operating system. 
Your preferred POS hardware needs to meet other important Counterpoint minimum software requirements as well, including: 
Storage And Processor 
Your preferred hardware needs to have at least 4GB of disk space. For offline workstations, you will need at least 80GB of disk space. For LAN connecting, your preferred hardware should have a minimum of 1.6 GHz Pentium M processor. 
For WAN connection, you will need a system that offers 1.3 GHz Celeron M or better. 
Database Engine 
The NCR Counterpoint POS software comes with a Microsoft SQL Server 2008 Express R2 database engine. There are also other database engine options for the Counterpoint solution that are sold separately. 
These include Microsoft SQL Server 2012 Standard, Business, Enterprise, or Express Edition, and Microsoft SQL Server 2008 R2 Standard, Business, or Enterprise Edition. You may also get the Standard, Enterprise, or Express edition of the Microsoft SQL Server 2016 engine. 
NCR Counterpoint Key Features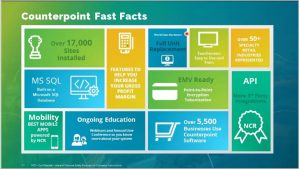 The NCR Counterpoint point of sale system has a number of great features and capabilities to offer your retail business. The solution features integrated eCommerce, email marketing, mobile alerts, built-in loyalty programs, and gift cards. 
The Omnichannel solution is entirely configurable and allows retailers to sell online using their preferred eCommerce platform. Discussed below are some of the features that make NCR Counterpoint one of the best retail POS systems:
Inventory Manager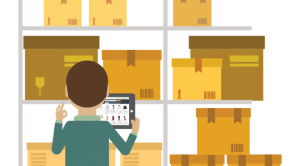 Counterpoint is equipped with robust inventory management, touchscreen point of sale, built-in customer loyalty, automated purchasing, and configurable reporting capabilities. The system allows you to easily handle returns, sales, and layaways. 
Counterpoint features a configurable touchscreen interface, allowing you to tailor the hardware to your business needs. This has been helping retailers to minimize errors, streamline operation, and optimize profits. 
Some of the exceptional NCR Counterpoint inventory management capabilities include: 
Stock Taking 
Track everything you sell with the Counterpoint retail management solution. Check prices and quantities across all your locations and transfer products between stores and warehouses. The system uses data-driven price rules that make it easy for you to set up promotions or contract to price. 
Counterpoint inventory manager also has forecasting tools, helping you maintain ideal stock levels as well as regulate inventory costs 
Smart Purchasing 
The solution allows for convenient management of vendor items, lead times, and costs. Automatically create purchase orders for preferred vendors or the vendors with the lowest costs. With this solution, you will be able to receive merchandise with or without a PO. 
Automatically transfer the right quantities of each inventory item to all your retail locations for efficient inventory optimization. The system also allows you to set prices as you receive items, based on target margins you define with the Counterpoint retail management system.
Secure Access 
Exploit multiple security levels that NCR Countertop as to offer. Additionally, the solution is PCI DSS 2.0 compliant, making it one of the most secure environments for your data. The solution protects your POS using Windows or SQL authentication. 
With such a solution, you will be able to make the password policy in your business PCI-compliant with a single click. NCR Counterpoint retail POS system supports User ID cards and fingerprint readers, allowing your employees to log in without the need for a password. 
All these interventions are meant to make your POS system more secure and enhance accountability among your employees. 
Email Marketing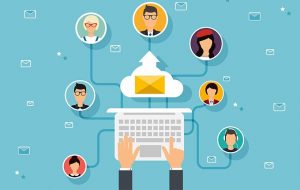 It allows you to connect with your customers through an integrated POS email marketing tool. This option will also let you segment the customers based on various attributes, such as purchase history, customer category, and preferences.
Here are some of the tools and capabilities of the Counterpoint email marketing feature you will. Come to like: 
Targeted Marketing
Use customer purchase history and information from the NCR Counterpoint system to set up customer segments, including VIPs, loyalty card members, or buyers of a specific product. Leverage this information to target your email campaigns to customer needs and preferences.
Integrated Email Lists 
With the customer email list integrated to your POS system, you will only need to compile a single set of customer data. As soon as a customer is added to the POS, they will be added to the email address list in your NCR Customer Connect at the same time. 
Automated Campaigns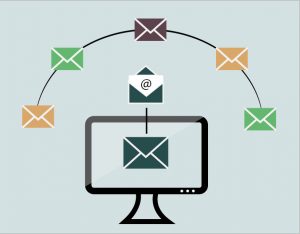 Welcome new shoppers to your store, tell the ones who haven't visited recently that you miss them, and send custom offers, such as birthday offers. The system leverages the customer data that is automatically collected by the POS system to set up appropriate email campaigns. 
Thereafter, the campaign will be sent out automatically in a recurring manner for enhanced customer engagement. 
Sales Returns
Get to know who is opening or clicking your emails with automated campaign tracking tools. The NCR Customer Connect will also show you the sales that were directly driven by your campaigns. Robust campaign reporting allows you to see the true ROI of your emails
POS Alerts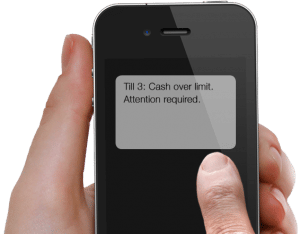 Text or email alerts allow you to keep track of activities in your store in real-time. With NCR Counterpoint, you will be instantly alerted to potentially fraudulent situations, and store operations. The system also allows you to see daily sales figures through POS data.
Counterpoint alerts have a lot more to offer your business than just simple notifications. Here are some of the tools that will come in handy:
Store Operations 
It allows you to respond to activities that could affect your bottom line immediately. Features key business alert capabilities, including low inventory warnings, and current cash on hand notifications. The system will also send you notifications if no one has signed in when a store opens. 
With NCR Counterpoint, you will get daily sales figures reports in a timely manner. 
Fraud Prevention 
NCR Smart Alerts is designed to scan transaction history and instantly identify anyone performing activities outside standard daily activities via a security alert. Such transaction alerts and notifications include excessive discounts, refunds or sales outside of normal business hours, and excessive returns or voided tickets.
Final Verdict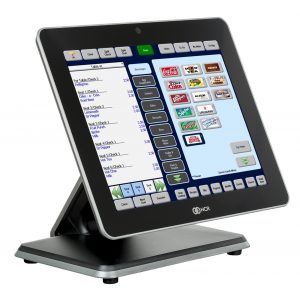 The NCR Counterpoint POS system allows you to efficiently run your business and meet customers in every moment. The specialty retail management solution allows for seamless integration of your front end and back end. 
Not only does this streamline operations, but it will also boost productivity and help you to grow the business. With an intuitive mobile POS solution, Counterpoint offers an enhanced overview of the business and allows for real-time management from anywhere.  
Such are the aspects that make NCR Counterpoint one of the best retail POS systems in the industry.