(Last Updated On: 02/14/2023)
Written by Shahab Abbasi: Software Engineer/IT Specialist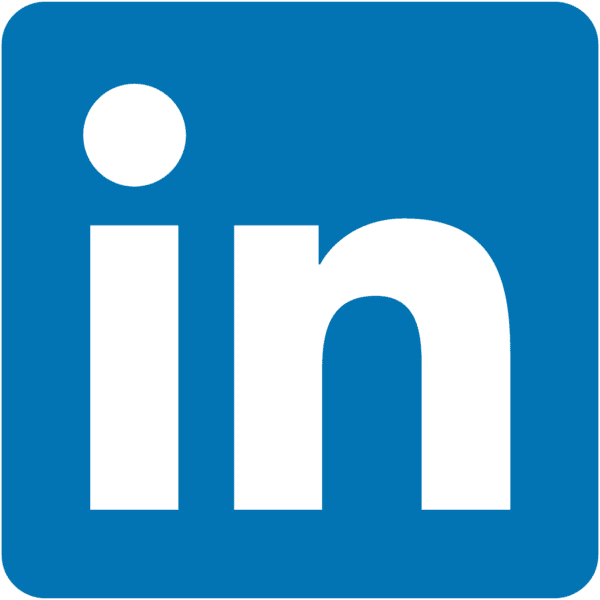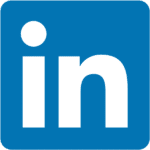 Affiliate Disclaimer: Our product review team dedicates hours of research, fact-checking and testing to recommend the best solutions to business owners. We earn from qualifying purchases through our links, but this does not influence our evaluations. Why trust our reviews?
The responsibility of being a property manager or business owner lies in ensuring that every aspect of your property and business is protected. A large part of this consists of the employees, the building, the inventory, as well as the customers. The simple act of locking the doors of a small or medium-sized business is not enough to ensure all of their assets are protected. This will make you consider whether or not your company needs video surveillance in order to run smoothly.
You may be interested in reading more on business hardware.
Don't have time to read this whole review? Skip ahead to: 
Why Do You Need a Security Camera System for Business?
It is evident now that security cameras are widely used in the business world. It is common to see video cameras in fast food restaurants, clothing stores, etc. Video camera surveillance in a workplace has many advantages and is very important. What exactly are these advantages? These 8 reasons will convince you to install the best business security cameras.
It's imperative that you install a video surveillance system in your business to ensure its safety and security. The following are some reasons your business should consider video surveillance:
Theft Prevention and Reduction 
An effective solution for preventing crimes such as theft and vandalism is to place security cameras throughout a business. Recent studies indicate that small businesses lose bulk of money per year.  Investing in security cameras around your business can help prevent potential burglars from entering your premises.
Real Time Monitoring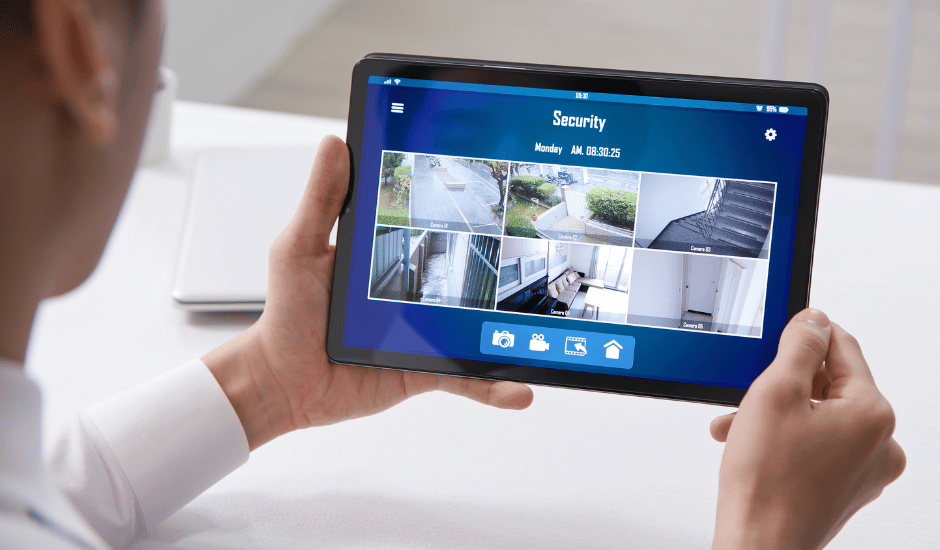 It can be extremely useful to monitor live video from a remote location in real time. The commercial video surveillance system facilitates continuous monitoring of critical areas of the business by any approved employee. A computer, mobile phone, or tablet can be used to perform this monitoring at any time, anywhere. A further advantage of this system is that the camera views of multiple sites can be viewed remotely via the internet thanks to the use of the same network.
Enhance Employee Productivity
It's no secret that workers work harder when they know their boss is watching, but that's not the only reason video surveillance can boost productivity. Having video systems in place will improve communication between departments. It is only through greater collaboration and cooperation that business productivity can be increased.
Improved Level of Safety
In terms of lone worker safety, video surveillance systems are unmatched. When employees are working alone on the factory floor, security cameras can monitor them. An employee can be alerted immediately if an accident or other dangerous incident occurs with the surveillance system. In some industries, surveillance systems are required to meet federal and state safety regulations.
Resolution of Business Disputes
Disputes are inevitable in any business. Customers and employees usually get into disputes in large markets like Walmart. A report shows that there were 4,679 workplace fatalities in the US in 2014. The managers of businesses need to determine exactly what happened when there is a disagreement. It is possible to obtain clear video proof of the entire incident with the help of a surveillance camera. By doing so, workplace violence can be reduced and disputes will be resolved fairly.
Digital Storage
It is also possible for surveillance systems to act as digital storage systems as well as a means of recording events in real time. It is possible to store all of that footage digitally, allowing you to study and analyze it in the future. It has also become easier to find video footage with today's security systems.
Access Control
A security camera allows you to monitor who enters and leaves your premises. You can ensure the security of your workplace by immediately identifying who enters or exits at any given moment using today's advanced systems. Your business's safety can be improved by denying access to suspicious individuals who do not meet security requirements.
Money Saving
Placement of video surveillance systems is also cost-effective. Their cost is less than hiring full-time security officers at every corner, entrance, and exit. A majority of surveillance cameras also have excellent night vision. This will give you peace of mind when no one is around at night.
Every business needs to take some time and opt for the best camera system for the security of their business. We have listed the most important benefits as to why businesses should install security camera systems.  So to help you get the best camera system for your business we had also put down a list of best camera system for your business.
Best Business Security Camera Systems to Choose 
To help our customer's determine the best security camera system for their business we got deep in to research and gathered some important and valuable feedback from trusted review websites like Secruityorg.com, and Thesmbguide.com. We ranked the top business security cameras based on their features, usability, and consumer ratings. 
Lorex – Best DIY Security Camera for Business
Ring – Best Security Camera for Small Business
ADT – Best Security Camera for Large Business
Arlo – Best Wire-free Security Camera for Business
| | | | | |
| --- | --- | --- | --- | --- |
| Camera Systems | Lorex | Ring | ADT | Arlo |
| Price ($) | $50 – $800 | $60 – $250 | $130 – $270 | $100 – $300 |
| Ratings | 9.6/10 | 9.5/10 | 9.8/10 | 8.8/10 |
| Recording  | Micro SD (DVR) | Cloud Based | Cloud Based | Cloud Based |
| Monitoring | DIY | DIY | Professional | DIY |
Lorex – Best DIY Security Camera for Business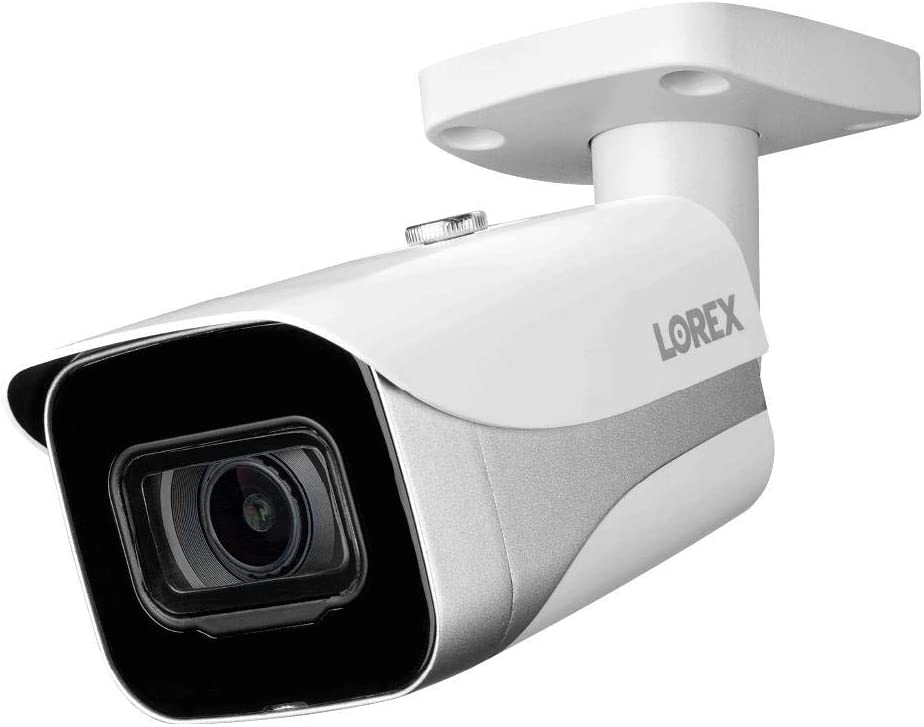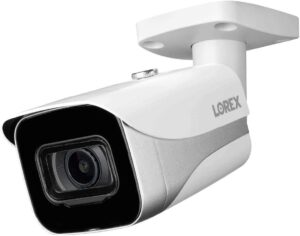 Lorex has been a security system provider for homes and businesses for decades. With high-quality cameras and security systems, it's the perfect choice for improving security in homes, offices, and large properties. Lorex is an established home security company that offers both wired and wireless security cameras. Professional monitoring isn't available, but the company doesn't charge a monthly fee for its products. There are many home security systems available from Lorex, enabling you to build your own DIY system and monitor it yourself.
Core Features
Storage up to 1TB

4k Video Recording

Smart Integration

Night Vision

Motion Detection

 Smartphone Control
Pros
No Monthly Fees

High Video Quality

Large Selection of Equipment
Cons
No 24/7 customer service

DIY installation only 
Lorex Pricing
Lorex Company does not offer any paid security monitoring plans. Lorex cameras are designed for free DIY monitoring, so you can purchase the equipment up front, setup the security system yourself and monitor it for free. Price for Single Lorex Camera is from $50- $800.
Why Choose Lorex?
Lorex is a good choice if you are seeking a contract-free security system with no monthly fees. No matter where you are, whether you are away on vacation or just in another room, Lorex cameras deliver clear resolution every time. Lorex customers won't be charged a monthly fee, but they must invest a substantial amount up front. Budgeting for your system should take this into account.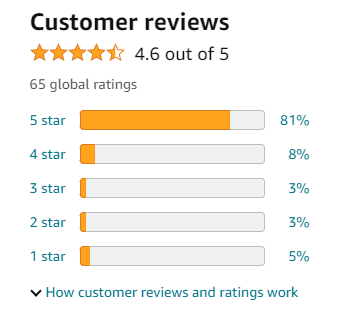 Ring – Best Security Camera for Small Business
If you own a small business, you may think security cameras aren't affordable. However, we ask, can you really afford to ignore crime levels as they are? Regardless of the size of your business, Ring allows you to afford security cameras without sacrificing anything. Ring's low-end models are priced affordably. There are also some bonus features like backup Wi-Fi that can save you even more money, as well as reasonably priced monitoring and video storage.
Core Features
Motion Detection

1080p HD Video Recording

Infrared Night Vision

Two-Way Audio

Noise Cancellation

Cloud Storage
Pros
Tons of camera options

Two-way audio 

Clear night and day video 
Cons
No local video storage

Limited field view
Ring Pricing
The basic plan of Ring can be purchased for just $3 per month for video recording, despite the fact that it is marketed as a self-monitoring home security system. Ring offers two main plans. Video history, motion-activated alerts, and video history, saving and sharing are included in this basic plan. All Ring home devices are monitored and recorded by their professional monitoring service, which costs $20.00 per month. Price for Single Ring Camera is from $60- $250.
</center?
Why Choose a Ring Security Camera?
You may find Ring to be a great DIY security solution depending on the level of vigilance you need to feel safe in your home. There are self-directed monitoring options on the app as well as professional monitoring options available. Many of Ring's features have also been positively received by millions of satisfied customers. Although Ring's smart home features and upgrades are incompatible with Google smart home devices, they are highly customizable. Its affordability and reliability make it stand out among others.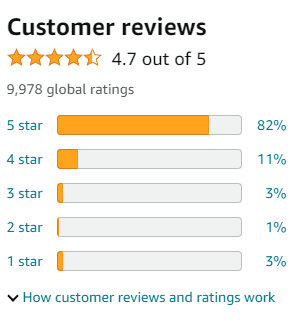 ADT – Best Security Camera for Large Business
ADT is one of the oldest security companies in existence, having been around for more than a century. The company provides multiple security systems and monitoring packages so its customers can choose the one that suits them best. Monitoring services provided by ADT give customers peace of mind knowing their Business or homes are always protected.
Core Features
24/7 Professional Monitoring

Automation Motion Sensors

Video Storage

Smartphone Integration
Pros
Large monitoring network

Large selection of smart home devices

Six-month money-back guarantee
Cons
No option for DIY installation

Three-year contract required

Relatively expensive monthly monitoring
ADT Pricing
Security plans include equipment, monitoring, installation, and activation costs. There is a monthly charge between $28.99 and $59.99 for ADT's professional monitoring. Price of single ADT camera ranges from $130 – $270.
Why Choose an ADT Camera System?
ADT is a leading security monitoring company in the US. Each Security system is tailored according to your need to give peace of mind. Its wireless security system offers the safest technology and makes sure that no pesky wires are running through your home. If you're looking for a reputable company, and if money isn't a huge issue for you, ADT is an excellent choice.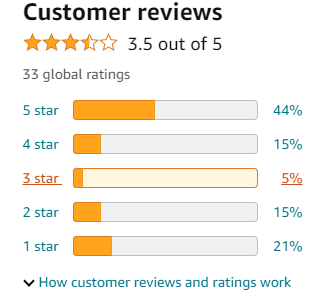 Arlo – Best Wire-Free Security Camera for Business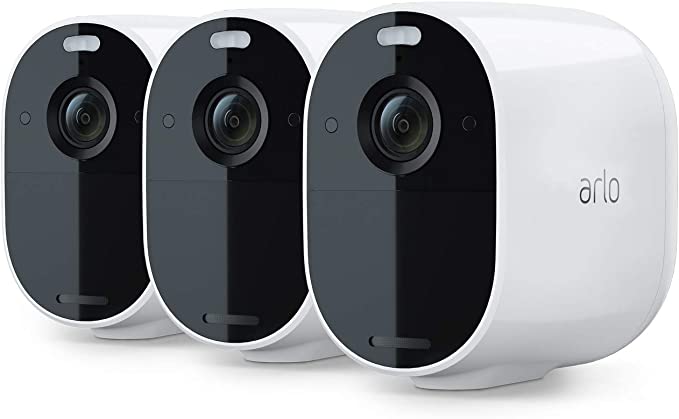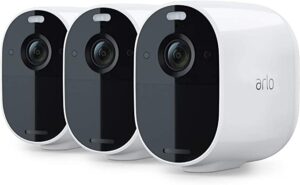 With Arlo, you can get almost any type of wireless camera you want. As one of our most popular recommendation security cameras, Arlo cameras aren't the most expensive, but they have impressive motion detection features. The Arlo camera is known for its high-quality video and artificial intelligence capabilities. Arlo cameras alert you whenever people, packages, or pets are detected, leading to very specific and useful notifications.
Core Features
Local Storage

Two-Way Audio

Artificial Intelligence

Night vision

Smart Platform Integration

Cloud Storage

Arlo Smart
Pros
Well- built

Super HD 2K Video

DIY installation (100 percent wireless)

160-degree field of vision
Cons 
Recording delay issues 

Occasionally buggy

SmartHub requires Ethernet connection 
Arlo Pricing
Arlo has many different camera options available with a wide range of pricing. For just 1 camera, you can expect to spend around $75, however their multiple camera systems range all the way up to $400+.
Why Choose Arlo Camera Security System?
Arlo cams come with the sleekest designs, with powerful HD video recording. The best part is it goes with all weather conditions. With a 160-degree field of vision it gives a clear view of the whole surrounding. No contracts are the best part of why it should be opted. Yes the prices are on the higher side but it justifies the high pricing with the quality that it possesses.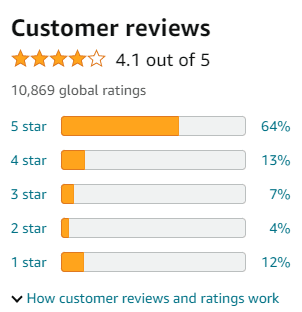 Buyer's Guide for Choosing the Best Security Cameras
When choosing a video surveillance system for your business, you should take several factors into account.
Setup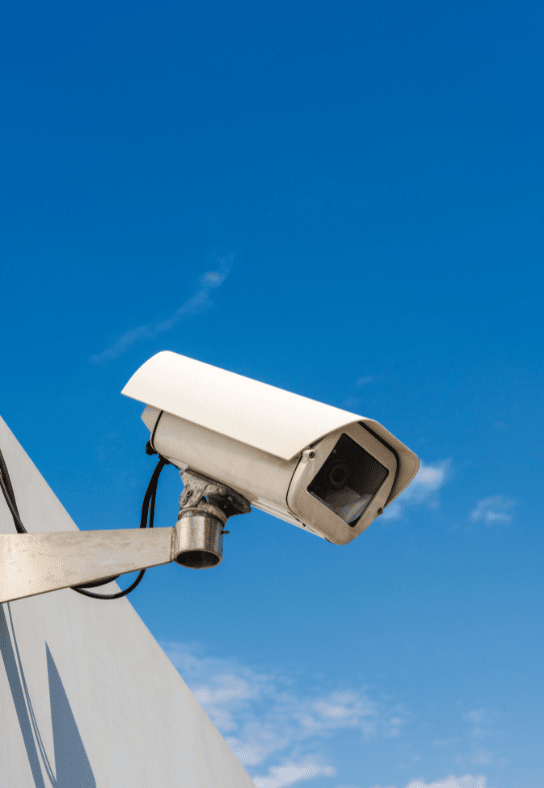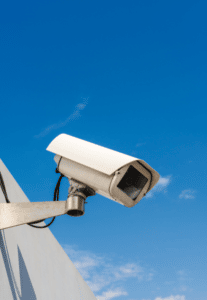 You can install your surveillance system yourself if you have a small business with few areas to monitor or few cameras to set up. The installation should be handled by a professional for larger businesses with multiple locations and complicated setups.
Pricing
The cost will also depend on the size of your business, the number of cameras you need, and the type of storage you need, as well as the features you want, such as video analytics and motion detection. For simple one- or two-camera systems, video surveillance starts around $50 a month. For sophisticated systems with multiple cameras, you could pay as much as $5,000 a month.
Species of Camera
In video surveillance systems, there are two main types of cameras: IP cameras and analog cameras. IP cameras are replacing traditional analog cameras because they offer more features and capabilities. The IP camera is a networked device that captures images in a higher resolution and provides advanced features like automatic alerts and video analytics.
Storage Type
Your video surveillance system can store video data in three different ways: NVR, DVR, and hybrid. Analog cameras are used in DVRs, which stand for "digital video recorders." IP cameras use NVRs, which stand for "network video recorders." A hybrid system combines analog and IP cameras.
Storage Capacity
How much storage your surveillance system needs depends on the quality and duration of your videos. It is necessary to allocate a large amount of storage space to your system if you plan to record and archive high-quality footage. It is also important to determine whether you will store the footage locally, on a hard drive, or externally on a cloud service.
Words from the Author
A business needs security cameras almost as a matter of course. You can monitor your property day and night, whether you want to reduce shoplifting or prevent break-ins at night. You may also want to invest in 24/7 professional monitoring depending on your individual circumstances. It's inevitable that you'll need cameras in one way or another. We reviewed the best camera system for the business above, and it certainly helps you in your endeavors. You can kick start by choosing one of them that will help you to stay ahead of your business.
FAQs
How can I choose the best surveillance system?
To choose the best business surveillance system, you'll want to consider a range of factors including price, video quality, durability, monitoring options, storage options, ease of installation, and bonus features. Ultimately, though, you should base your choice on your specific business and which camera is going to help you improve security and productivity.
Why does your business need a security camera?
Using a security camera system is a great way to protect your Business spaces, as well as a way to recover in case of theft. Security cameras make burglars wary of properties. A security camera can also provide evidence in the event of a crime.
How much money should be spent on a business security camera?
The cost of a security camera for business has a wide price range. However; it should be noted that there is not a price for peace of mind.
Are business security cameras worth it?
Security cameras at a business provide an extra level of security and accountability. It's important that your business is constantly being watched to prevent yourself from fraud or theft.