Last updated on March 12th, 2019 at 12:26 pm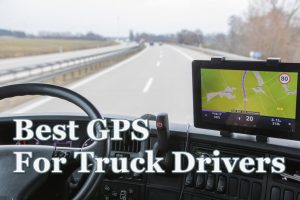 If you are anything like me, you absolutely do not have an internal compass.
Whenever I am taking a road trip or I have to drive out of town, I always plan my route ahead of time.
If I don't, I will likely get lost. Needless to say, I always need either a key map or a good GPS device.
That's also why I have great respect for the men and women who brave the roads every day. Yes, I am referring to truck drivers.
It's coincidentally the same reason I decided to write this comparison article on the top 5 GPS units for truck drivers.
When you drive a truck for a living, getting lost isn't just an inconvenience. It is simply not a luxury that you can afford.
You are in charge of making sure the freight you're carrying gets to where it needs to, and it makes it there on time.
This is where having a good GPS unit comes in handy.
---
Best GPS for Semi Truck Drivers: What To Look For
When you start looking around for that perfect GPS unit to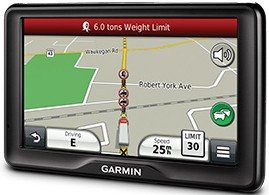 throw in your truck, there are two main features that you may want to pay attention to:
Screen size – you want a unit that has a good screen size. It doesn't need to be huge, but you should be able to read it clearly and with ease.
Durability – pick a GPS unit that can take a little rough handling. You probably won't be throwing it around, or at least you shouldn't. But depending on where you mount it, it may feel every bump in the road.
Sure, there are a lot of other features to be aware of that you may want or even decide that you really don't need. We will be covering these more in the following reviews but for the most part, these extra features are really dependent on what you are looking for.
---
Our Top Picks For Truck GPS Devices
Ready to dive in and find the best fit for your driving and GPS needs?
Great, because below is a list of our top recommendations when it comes to GPS devices.
There are many other great devices on the market other than just the ones listed here.
And we encourage you to do your research before making a purchase. Having said that.
The list below contains what we believe to be the absolute best GPS devices on the market for the every day truck driver in 2019.
The Garmin Dezl 770LMTHD is in the number one spot on our list for good reason.
Coming equipped with a 7-inch glass screen display, full touch control screen, and WiFi capability, this GPS system is simply a joy to play with.
And the audio on this unit is exceptional. It is loud and clear, as it gives you turn by turn directions. But the navigation features of this powerful GPS unit don't stop with turn by turn directions.
With the Dezl 770LMTHD you also get access to custom truck routing. The system can customize your driving route based on the size and weight of your truck.
In addition to the routing features, you can also receive route warnings such as being alerted to weight limits, bridge heights, sharp turns and more.
And if knowing the best places to stop for a quick bite to eat or a hotel to stay in is important to you, you are in luck. The Dezl 770LMTHD comes equipped with Foursquare, allowing you to search for the best places to check out while in town.
At just over $500, the price may be steep for some. However, you should take into consideration its superior quality and highly rated reviews.
Additionally, as someone who is always on the road, you shouldn't settle for less than the best GPS system.
The most important feature offered with this GPS unit is the free lifetime maps, traffic information, and weather for USA, Mexico, and Canada.
[su_button url="https://www.amazon.com/Garmin-d%C4%93zl-770LMTHD-7-Inch-Navigator/dp/B00RVGXZBM/ref=as_li_ss_tl?ie=UTF8&qid=1490211527&sr=8-1&keywords=Garmin+Dezl+770LMTHD&linkCode=ll1&tag=wisesb-20&linkId=ebf7d3d52717470d916d3775cd8c2fee" background="#0f0a69″ size="8″ center="yes" icon="icon: arrow-circle-right" rel="nofollow"]VIEW ON AMAZON [/su_button]
---
The folks over at Rand McNally have released a new version of their popular IntelliRoute TND 525.
More than a slight upgrade from the previous model, the IntelliRoute TND 730 LM is a complete overhaul.
This GPS unit comes with a beautiful 7-inch touchscreen display, WiFi capability, and custom routing tools. Together with an updated, much faster processor, this GPS unit is a powerhouse.
Arguably, two of the best features that this unit gives you are custom routing and the address book.
Rand McNally has done something with the custom routing option that many units still have yet to incorporate.
With the routing options on the IntelliRoute TND 730 LM, you can estimate your toll costs based on your chosen route. You can then compare it to other routes to give you the best price versus time.
The second feature that really catches the eye is the ability to neatly organize you POIs and address book.
As any truck driver will know, an address book can quickly become a lengthy, often times unorganized, ordeal. With the InelliRoute TND 730 LM, it doesn't have to be.
You can now search your addresses by name, making getting your route setup as easy as a few clicks.
For those of you who don't want to sit in your truck and map out your route, you are in luck. With Rand McNally's TripMaker service you can map out your route ahead of time from your computer and then send it over to your GPS unit.
And as long as you own your TND, you also get free lifetime maps.
If you are looking for a great GPS unit but don't want to spend too much, you can't go wrong with the Rand McNally IntelliRoute TND 730 LM.
[su_button url="https://www.amazon.com/Rand-McNally-TND730-IntelliRoute-Navigator/dp/B00MBUZ2DW/ref=as_li_ss_tl?ie=UTF8&qid=1490211551&sr=8-2&keywords=Rand+McNally+IntelliRoute+TND+730+LM&linkCode=ll1&tag=wisesb-20&linkId=5f09c1746128f98852bf050df938f7ee" background="#0f0a69″ size="8″ center="yes" icon="icon: arrow-circle-right" rel="nofollow"]VIEW ON AMAZON [/su_button]
---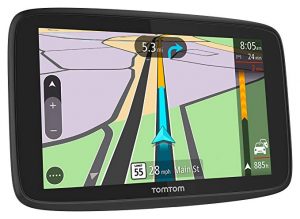 TomTom has been a long-standing name in the GPS business, and it's really no wonder why.
They are typically inexpensive, reliable and easy enough for an entry-level user to navigate.
Now, TomTom has created a new entry-level GPS unit. This one is great for anyone who needs to save a few bucks. Be aware though that it doesn't really come with all the bells and whistles.
The TomTom VIA 1535TM comes with a 5-inch touchscreen display, voice recognition, and advanced lane guidance features.
With the voice recognition features of this GPS unit, you tell TomTom where you want to go. It then will pull up your route, letting you keep your hands on the wheel.
The one area where TomTom falls short with the VIA 1535TM is with the lack of searching for new POIs. The points of interests on this unit are handled directly from your pre-installed maps.
This means, pre-added POIs. But if your goal is to be able to get from point A to point B, then this is no deal breaker.
IQ Routes is a technology that you get with pretty much all TomTom devices. It contains the world's largest database of real travel times.
This service allows you to quickly and fairly easily find the fastest routes to your destinations as well as the most accurate estimated arrival times.
Free lifetime traffic and map updates can be downloaded to your device for as long as you own it. Your device will receive these updates every three months.
[su_button url="https://www.amazon.com/TomTom-Navigation-Connectivity-Smartphone-Services/dp/B079S6Y4BN/ref=as_li_ss_tl?s=gps&ie=UTF8&qid=1550397830&sr=1-1-spons&keywords=truck+gps&psc=1&linkCode=ll1&tag=wisesb-20&linkId=9b457cbf654201a64c75103f8c5f795e" background="#0f0a69″ size="8″ center="yes" icon="icon: arrow-circle-right" rel="nofollow"]VIEW ON AMAZON [/su_button]
---
Garmin 5″ GPS Navigator for Trucks & Long Haul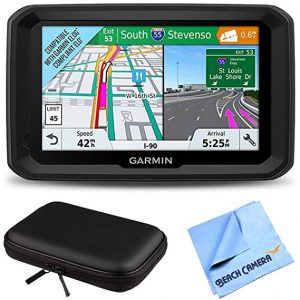 Garmin has taken two spots on this list already. So it is no surprise that what we have yet another product by Garmin featured.
Ladies and gentleman, last but certainly not least is the 580LMT-S with bluetooth
If you want to save some money and don't mind losing a few updated features, you can't go wrong here.
This Garmin with a 5-inch touchscreen, dual-orientation display. Unfortunately, this model does not come with the capability to zoom in by pinching your fingers on the screen. There are on-screen buttons for doing this very thing, however.
Luckily, the display is clear enough to read easily. And the maps are zoomed into a scale that is already easy to view by default. Furthermore, you have the ability to view your maps and routes from a bird's eye perspective.
With the up ahead feature, you can be alerted to things like upcoming restaurants or gas stations, all without leaving the map. School zone alerts can also be set to notify you when driving your route.
Foursquare capability is also present on this device. With Foursquare you can easily search through millions of points of interests that are along your route.
You also get the extremely helpful lane assist with junction view feature. This allows you to display upcoming junctions and helps you stay in the proper lane for your route.
This truck gps is cheaper than other systems on this list, and if you're on the road a lot – you'll certainly want to invest in the lifetime option.
[su_button url="https://www.amazon.com/Garmin-Navigator-010-01858-02-Bluetooth-Microfiber/dp/B077ZH31S6/ref=as_li_ss_tl?s=gps&ie=UTF8&qid=1550397830&sr=1-4&keywords=truck+gps&linkCode=ll1&tag=wisesb-20&linkId=0b4d37facd805976d4496265bade219b" background="#0f0a69″ size="8″ center="yes" icon="icon: arrow-circle-right" rel="nofollow"]VIEW ON AMAZON [/su_button]
For those on a budget, we recommend the Garmin Nuvi 2589LMT.
While this unit is indeed a step down from our top pick.
The Garmin Dezl 770LMTHD, for half the price, it comes equipped with a lot of the same functionality.
The Nuvi 2589LMT comes with a 5-inch screen which is 2 inches smaller than our top two picks. If this is a deal breaker for you, fret not.
While the screen may be small, it comes equipped with pinch to zoom functionality. This means that all you need to do to enlarge your map or anything else you are viewing is to slide your fingers together across the screen.
Garmin also offers the Nuvi 2589LMT in a 6-inch screen, starting at roughly $125, and a 7-inch screen, priced at $499.99.
Voice-activated navigation makes controlling your Nuvi unit while your hands are busy controlling the steering wheel, a breeze.
Active lane guidance with the Nuvi 2589LMT displays bright arrows to indicate your next proper lane change.
The onboard voice can also lend audio to alert you to your next change. The display for lane guidance can also be viewed from a bird's eye position to give you a top-down, overhead view of those more complex interchanges.
As with most other quality GPS systems, the Nuvi 2589LMT also makes it easy to find new POIs along your route. You can search Foursquare right from your unit to find popular local hotels, restaurants or businesses.
Free lifetime maps are available for download for as long as you own your GPS device, free of charge.
[su_button url="https://www.amazon.com/Garmin-Nuvi-2589LMT-North-America/dp/B00N41UTCG/ref=as_li_ss_tl?ie=UTF8&qid=1490211572&sr=8-1&keywords=Garmin+Nuvi+2589LMT&linkCode=ll1&tag=wisesb-20&linkId=eca2330e030301146d9671a2a47b46d4″ background="#0f0a69″ size="8″ center="yes" icon="icon: arrow-circle-right" rel="nofollow"]VIEW ON AMAZON [/su_button]
---
A Few Accessories You May Need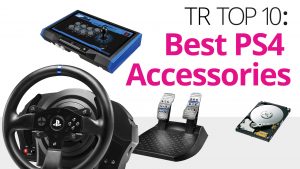 While it isn't an absolute necessity that you have any or all of these items, you may find that they come in very handy.
This is just to give you an idea of what might help you get started off on the right foot.
Every GPS device is different and may require different parts than another. Because of this, I have not listed specific products but rather you should research your device and find the best fit for it.
Truck GPS Mount – If you are going to be using a GPS device in your truck, you are almost certainly going to need to mount it somewhere you can easily access it.
This usually ends up being somewhere like the dashboard, windshield or door jam. No matter the location, you need to find a sturdy mount.
Not every road or terrain that you will be trucking over is going to be flat and smooth. You will indeed hit potholes, debris or other obstructions on your trips.
With your truck taking the jolts, your GPS device is also going to feel it. You need to be sure that the mount that supports it isn't going to fall down or allow the device to bounce around wildly.
Truck Charger – You are going to need some way to keep your device powered while you are out on the road. The simplest way to do this is with a truck charger. You are probably already familiar with this concept if you own a smartphone. It is simply a charger that you plug into you cigarette lighter port in your truck or another power source. The difference with a GPS truck charger is that it will be specific to your make and model of GPS device.
Hard Carrying Case – There will probably be many times that you are away from your truck. For instance, when you stop to eat, grab a room at a hotel or run into a store for a quick minute. And while you are away from your truck, thieves might like to snoop out your truck to see what they can take.
GPS devices aren't cheap and they are easy to grab from a mount and run off with, never to be seen again.
This is where hard carrying cases come into the picture. Anytime you are going to be away from your truck, you can take you GPS device off its mount and put it in the case.
You can then hide it away safe in your truck, out of sight. Or you can always take it with you if you are going to be away for a while.
Best Truck Driver GPS: Our Final Review
In this article, we have looked at some of the best-selling and highest quality GPS units on the market today. While they each have their pros and cons, we have picked out the best of the best for you.
I encourage you to check out all of these units. Compare them and conduct further research if necessary. Then pick the one that will do what you need it to do, minus what you don't really need.
When you drive trucks for a living, you cannot afford to get lost. And you don't always have that extra minute to spare to find your way on a key map. Having a reliable GPS unit in your truck can really be a game changer.
The WiseSmallBusiness Team is full of industry experts and successful business owners  willing to contribute important business articles.