(Last Updated On: 01/04/2023)
You can turn the idea of becoming the designer of your own website into an exciting reality by choosing one of several website-building platforms in existence today. In this article, I'll review the best among them. All these top-rated picks will allow you to create something stunning, even if you have zero prior experience, and that's the beauty of using a website builder. Plus, it's way cheaper (and faster, too) than hiring a freelancer or a digital agency to get the job done.
Our product review team dedicates hours of meticulous research, fact-checking, and testing to recommend the best solutions to business owners. We earn from qualifying purchases through our links, but this does not influence our evaluations. Why trust our reviews?  
Written by Martin Nikolaev: Point of Sale Expert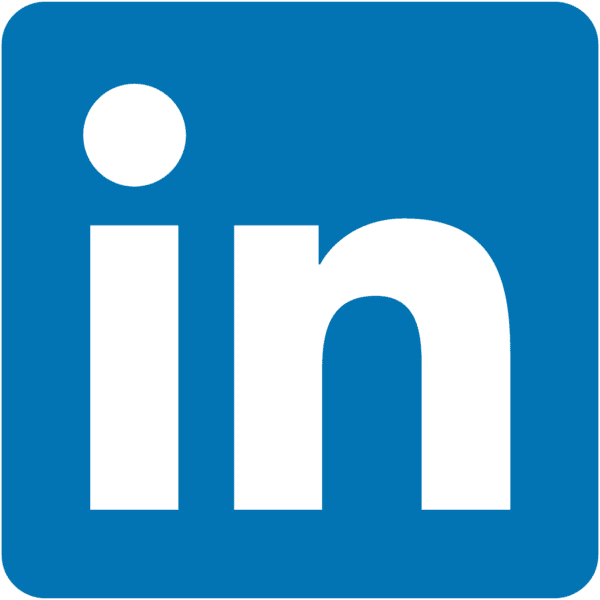 My Top Website Builder Picks: Summary
Based on my research, Wix qualifies as the #1 choice. It's a full-fledged solution that you can have for free, but it can offer so much more when you opt for some of the paid subscription plans. Here's what I like about it:



It's equally good for creating a portfolio website, an online store, or any other kind you need

It boasts all the functionalities and features you would need

It's affordable, easy to use, and requires zero previous experience with specific software or hardware

It's appropriate for small businesses that aim to grow bigger and expand their websites

Allows for third-party integrations, add-ons, and apps

It's flexible and highly customizable, which is why you have the freedom to design something truly special
Criteria for Choosing the Best Website Builders for Small Business
When I conducted my research, I struggled to rank the best website builders to choose from in 2023. All my picks are worthy choices, but they are also different in terms of functionalities and purpose. One might be a good platform to build an affiliate blog, and another would be better for creating a full-fledged online store. The key factors that helped me decide are listed below.
I used a simple method that shapes the right strategy to pick when searching for the ultimate website builder. I'm convinced that this is the simplest method that thousands of people could use to find the best website builder to suit their online business needs. Here's what I considered as the primary aspects to take into consideration:
The easier a website builder is to use, the better. This would allow absolutely everyone to create their website from scratch. This is the reason drag-and-drop builder interfaces are common now.
While website builders are far cheaper when compared to hiring a web developer or a designer to create your site from scratch, some are more affordable than others or provide more value for their price. Weebly is a great example: you can choose the basic free plan, but even the Performance option is just $29 per month. 
To achieve the best possible result, you need all the tools you can get. Therefore, finding the most feature-rich website builder to create a strong presentation of your small online business is what you should strive for. 
Modern, customizable themes 
Most website builders will boast hundreds of templates, but you need to find one that has the most modern ones. The themes available should also be highly customizable, which is the only way to create a website that looks as if a professional web designer created it. 
Reliable customer service
Even if you can make your way around a website builder's functionalities and features, you may still come across difficulties, which is when the importance of quality customer support becomes essential. 
Good user ratings and reviews
No matter how well-marketed a website builder might be, its true colors shine when you go through dozens of customer reviews. People who have already used a particular option will usually take their time to leave feedback, which is good news for you. Avoiding low-rated website builders will save you time, effort, frustration, and money. Wix, for example, is always a top-rated choice based on Wix customer reviews on Trustpilot.
5 Best Website Builders for Small Business with Pros and Cons
1. Wix – The Ultimate Choice for Beginners


Wix probably doesn't need that much of an introduction, as it's currently the leader in the website builders' niche (even in terms of market share), but I need to share what the platform is like and what are its numerous advantages. I believe this is the best website builder for any small business, and I'll back up my claim.
Pros
Quality builder interface powered by AI (

Editor X

)

Enough customization possibilities

800+ modern

templates

with a sleek design

Fantastic customer support (available 24/7 for U.S. users)

eCommerce integration-ready
Cons
Once you pick a template, you can't replace it with a different one
Ease of Use  
It's easy to create a website with Wix, but this is a process that you'll also likely to enjoy. The decision to customize a template from the available gallery or to harness the power of AI is entirely yours, and both ways are guaranteed to bring you the result you want. When customizing the templates, you'll get assistance in every step of the process. You couldn't possibly do something wrong thanks to the straightforward process.
Using Wix is a breeze, and everything happens in an intuitive fashion, just as it should be. The system uses AI to create exactly what you need based on your insights. Once you answer the questions the system will ask you, the result will be nothing short of what you opted for.
Design and Features 
Wix has a template for most businesses you could think of, and you'll probably find the one for your needs, too. Best of all, you could create a blog platform, an online store, or whatever website you need. 
Customer Support 
I already mentioned the quality customer support you're entitled to when using Wix, but this website builder has more than that in store for you. You can take advantage of the callback option that makes Wix stand out from the rest, as other website builders don't have such a feature.
Plugins and Tools
If you have social media accounts you'd like to link to your new website, you're in luck. Wix can not only help with that, but it can match the newly built website to your existing online presence in any form, down to the colors of your logo. Plus, the AI is clever enough to use images and data from the social media account addresses you feed it.
Hosting
Wix is the software to use if you need a website that looks as if a website designer has planned and built it. However, if you need a full-fledged solution and other options such as hosting, you won't be able to get all that for free. You'll need to opt for a paid plan, and the accumulated monthly costs for the website and its hosting can become steep.
Pricing and Plans
Since most business owners who have a thin budget want a website that just looks okay and has a few basic functionalities, what Wix offers as a base plan might be enough for them (and for you, too, if your primary goal is to build a website for no money, or for an insignificant amount, at least). 
You can grab a chance to use Wix's website builder and connect a domain for as little as $5 per month, but if you want unlimited bandwidth and 10 GB of storage space, you need to opt for the popular Unlimited pricing plan ($17 per month). The top-of-the-range VIP program will set you back $29 per month, but it will give you access to priority customer support, among other perks.
Bottom Line
To wrap it up, I consider Wix to be the closest thing to a versatile website builder that's fit for any purpose or budget. On top of that, the platform offers customization capabilities and the kind of reliability you need, which is probably why Wix is the most popular website builder on the planet. Currently, more than 8 million websites built using Wix are live. Considering how easy it is to use, I would recommend it to every beginner.
2. Squarespace – A Great Pick for the Creator in You


Squarespace is one of the website builders that could generate the most stunning websites. In fact, even experienced graphic designers would probably be impressed with what the platform could do.
This is the perfect tool to use if you want to allow no compromises with the design of your new website. Best of all, you could still build it in hours or days, depending on your previous experience with similar software and the functionalities you want to add to the site.
Here are Squarespace's strengths and weaknesses:
Pros
24/7 live chat support

Analytics and SEO tools

Perfect for creating professional blogs

eCommerce functionalities

A free trial is available for all payment plans
Cons
The eCommerce options will cost you

Live chat support is not available on weekends
Ease of Use
Squarespace is not much different from Wix in terms of usability thanks to the clever design of its interface. What makes the former stand out from the latter is the quality of design all its themes boast. To me, they are unprecedented, and one look at them would convince you of the same. All the templates are beautiful and full of detail, which makes all the difference when your website is completed.
When it comes to having downsides, Squarespace wasn't able to avoid such a fate. The mobile version of any website you build using this platform will not generate by itself. You'll need to build it separately. This was slightly changed in the last version of the website builder where some of the themes had extensions that would alter them, depending on the device you're viewing the site.
Since I'm willing to declare a tie between Wix and Squarespace, I might as well mention what sets them apart in favor of the former. Wix is much more intuitive to use, and you're likely to get it over with faster when using this platform instead of Squarespace. Still, time is rarely the main issue with website builders, so this is not much of a big deal, to be honest.
Design and Features 
As I've already stated, Squarespace is oriented toward those who have a creative side, meaning that everyone engaged with social media and streaming platforms would be delighted to use this platform. You will be able to feature videos easily on your new website thanks to the built-in perks typical for the Squarespace editor. What I particularly like about Squarespace is that you have a clear idea of how your website will look exactly from start to finish. Other website builders would require you to take additional steps if you want a preview.
Customer Support
Not all website builders will provide you with the comfort of being able to rely on 24/7 live chat customer support, but Squarespace has that covered. It's extremely important to have the chance to resolve possible issues instantly, and a reliable live chat option would be the perfect solution for that.
Integrations and Tools
Squarespace boasts plenty of advantages, which is why it was hard for me to rank it at #2. To be honest, it's as good as Wix, but choosing either of the two depends on your purposes. This website builder is a great way to create a functional (and stunning) website for your online small business. It features eCommerce tools, alongside perks that enhance blogging, podcasts, email marketing, and loads more. Of course, a fully functional toolkit would cost more than the basic plan.
Hosting
No matter which Squarespace monthly plan you pick, you will always benefit from the included bandwidth and hosting that come with them. What's even better is that you can transfer your old website's content into a new one created using Squarespace and host it on the platform after it's redone. 
Pricing and Plans
Apart from the basic Personal monthly plan ($16 per month), the rest (Business, Commerce Basic, and Commerce Advanced) all feature eCommerce functionalities, alongside reporting and analytics tools. The Commerce Advanced plan ($49 per month) even offers shipping and discounting functionalities). You can take advantage of the free trial and check out more than one option to see which one fits your needs the best.
Bottom Line
Overall, Squarespace is the best choice to make if you want a stylish, eye-catching website that's just as functional as it is pretty to look at. Plus, its extended range of plug-ins and customizable templates will allow you to create the website you want, down to the last detail.
3. Shopify – The Ultimate Choice for Building Ecommerce Stores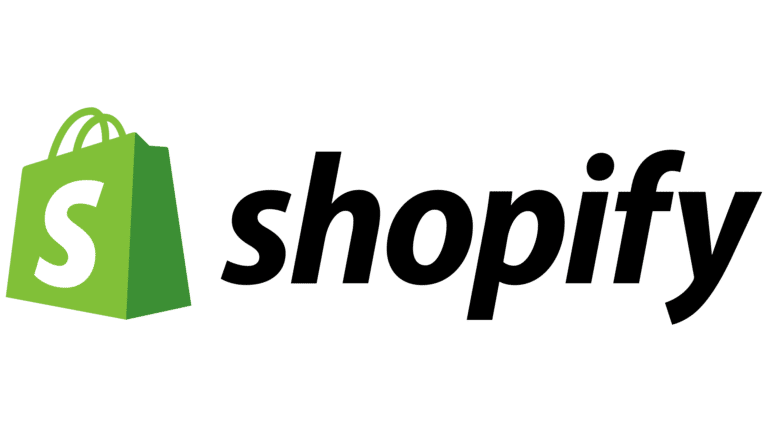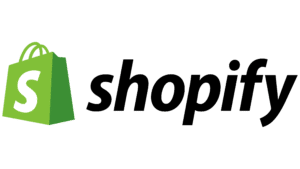 Shopify has been a market leader for years in more than a few categories. Often deemed the best eCommerce platform for small businesses, it is also one of the best POS vendors to choose from today. The same applies to its Shopify website builder: this platform is always ranked among the best in the business. 
Pros
Free trial

Free templates for eCommerce stores

Easily handles large inventories

Loads of add-ons and apps

Multichannel integration capabilities
Cons
Not as easy to use as Wix and Squarespace
Ease of Use
It's not a surprise that Shopify's website builder is mostly about eCommerce stores, given the company's primary order of business. Still, using the platform, you get more than just an online store made in a few hours. You can take advantage of built-in payment processing, marketing functionalities, and even order management tools.
Unlike Squarespace, Shopify will not force you to throw in extra effort to create a mobile version of your website. Without any additional apps or options needed, this platform will create a mobile version of your store that's compatible with all sorts of handheld devices.
Design and Features 
The 100+ eCommerce templates you could use can be altered, meaning that you can personalize them to match your existing brand. Plus, most of these templates are free to try. When you add the fact that you could sell whatever you want and you have no limitations in terms of catalog volume, it's easy to understand why I decided to include this platform as one of the best website builders for small businesses.
As soon as you pick a template and add content to it, you'll begin to notice that it looks almost like a complete, working site. Most templates have convenient layouts, allowing you to achieve a great result every time. 
Integrations and Tools
One of the specific advantages of using Shopify to build your website or online store is the ease of integration with social media platforms, marketplaces, and so forth. Selling on eBay or Instagram only requires a few settings to complete. 
Another thing about Shopify that I like a lot is its ability to allow you to track sales, regardless of which platform you're using. You can also choose a third-party payment processor once the website is up and running, but that will cost you extra. Additionally, the system helps you integrate SEO while making the website, but that's only good for eCommerce purposes. When creating a professional blog, for example, you're better off using a different website builder. 
Customer Support 
Here's a curious perk that Shopify boasts: apart from having reliable customer service, this platform goes a step forward and offers you paid help to create the best possible website based on your needs. There are individual experts available that can help you design the site for a fee.
Hosting
You won't have to bother about finding a third-party hosting provider if you choose Shopify. However, keep in mind that its servers are in North America, meaning that there might be delays if your website is accessed from a country abroad.
Pricing and Plans
Shopify is among the most affordable of the options I've listed in this article. You can get the basic plan for as little as $5 per month, which is a very good deal, no matter how you look at it. The Starter plan only features a few functionalities, of course. You can always opt for one of the upper or top-tier plans, such as the Advanced plan, priced at $299 per month, but it is more suitable for larger entities that have no trouble adding this type of expense to their budgets.
Bottom Line
One thing that Wix and Squarespace have that Shopify doesn't is design variety. The majority of themes available are rather basic and follow the "function over form" motto. This is enough to build an online store, but it's not the best option when you want to create an appealing site above all. Other than that, Shopify is as simple to use as the two options I featured previously. 
In general, Shopify is the platform to pick when you need to set up a fully functional eCommerce store in no time. Plus, there are add-ons to use if you want a more sophisticated solution.
4. Weebly – A Fitting Choice for Online Entrepreneurs and eCommerce Enthusiasts 

I've featured Square's products several times before in various guides published on WiseSmallBusiness.com, but I believe that the company's website builder deserves attention as well. This brings us to this Weebly review.
Weebly's aim was to take on competitors such as Shopify, and I believe it does a good job at it, too. The platform is enviably flexible and is a complete all-in-one solution that will generate an attractive, yet simple design complete with functionalities such as payment processing.
Pros
Built-in SEO tools

Payment integration available

POS integration right out of the box

An ideal solution for solo service providers 

The easiest solution for creating small online stores

Free basic plan
Cons
Notable lack of design features and customization options
Although Shopify would be hard to beat, Weebly packs a good punch, so to speak. I believe that the two platforms come close in terms of functionality, but Weebly is a bit more profiled. It's designed to help entrepreneurs launch their solo projects fast and with as little expense as possible. 
Ease of Use
Weebly is as intuitive to use as Wix, which is quite a statement, but it's true. The clever interface allows you to create a working solution with several pages, not in a few hours, but in minutes, which is amazing. Of course, the simple drag-and-drop builder style is available.
Design and Features
The ease of use is a distinct feature of Weebly's drag-and-drop interface, but what I need to highlight is the fact that, once you create your new website, its mobile version will be generated automatically. Plus, you'll be able to add video content easily and allow your future audience to browse the site thanks to search options you could add. You can even create a video background, which is a nice touch. 
Customer Support
In most cases, when you contact customer support via the chat box, you'll not be able to speak to a real person. Instead, a bot will provide you with information that's relevant to your questions, but that might not be helpful enough.
Integrations and Tools
Although Weebly is best for simple eCommerce stores, it still has everything you'd need to create a proper one, including sales analytics and SEO tools, company email plug-in, sale and promo campaigns, shipping and inventory monitoring functionalities, and more. 
Swapping products is very easy when you need to do it, alongside all bits of information and data included in your catalog. Additionally, you're not limited to using only Square as means to accept payments, which is awesome.
There's something worth mentioning in case you decide to build your store using Weebly and try to connect it with Square POS, which happens to be a leader in its league. On some occasions, you might not experience a smooth integration, but the friendly customer support associates from both platforms will cooperate to make it happen.
Hosting
Weebly provides its clients with a cloud-based hosting infrastructure that would cover all their needs, and the best thing about this perk is that it's free. I believe this is a major advantage to have.
Pricing and Plans
Weebly truly is one of the best website builders for small businesses not only because of what it offers but because of its affordable pricing plans as well. You can enjoy all the basic functionalities for free, and even the most expensive plan (Business) will only set you back $25 per month.
Bottom Line
To wrap it up, Weebly remains an awesome choice for every individual or business owner who wants to create a simple, yet practical eCommerce store in no time. It has all the bells and whistles needed, not to mention the availability of several plug-ins. The platform is very easy to work with, and I think that is doesn't get any simpler than this when you're using a website builder.
When you need a working solution and you're on a tight budget, then Weebly's lack of extended customization options will not bother you at all. 
5. GoDaddy – A Smart Choice for Creating Basic and Functional Mobile Websites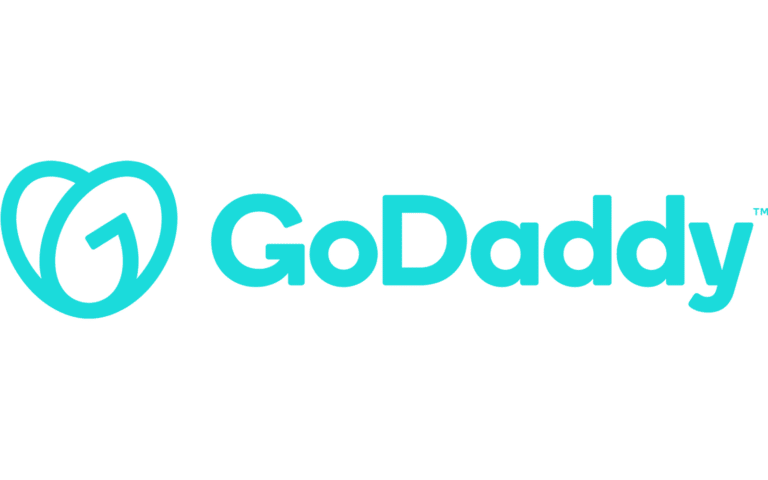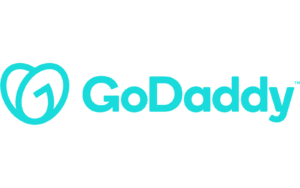 GoDaddy is a huge name in this business, and it's different from its four rivals I already went through, which is one of the reasons I decided to feature it. While I can't compare it to Wix in terms of flexibility, design features, and customization options, GoDaddy has other tricks up its sleeve.
Pros
Specific website builder aimed at mobile solutions

Simple editor

Perfect for basic websites

Business functionalities are available
Cons
Not the best choice for eCommerce stores
Ease of Use
I should start with the one thing that sets GoDaddy apart from the rest the most (it's not an advantage, too): the complete lack of customization options. GoDaddy was never intended to be the kind of website builder that will let you tweak every last detail in an attempt to create a stunning website. Rather, it was aimed to be simple to use, with a straightforward editor that only lets you come up with basic, but functional solutions. The platform will not allow you to throw in individual solutions or tweak existing templates.
However, GoDaddy is a step ahead of everyone because of its mobile editor. You can create a functioning website using nothing but a smartphone or a tablet. It would take you no more than an hour to come up with a working solution. This goes to show the editor's usability and intuitive interface.
The mobile builder is just as effective as the desktop version, and you'll also be surprised to see that there are plenty of business tools to embed in your website if you're willing to and you need them.
Design and Features
Although GoDaddy has templates that fit all categories, even eCommerce stores, it's not fit for all needs. While it's not the website builder to choose if eCommerce is your jam, it could be a fitting solution if you're creating a blog, for example. 
Customer Support 
The customer service section at GoDaddy is neither the best nor the worst in this niche. There's a live chat option, but it's not available 24/7, meaning that you'd need to wait for someone to review your request or question and provide you with a solution. 
Integrations and Tools
You can choose between hundreds of mobile-ready templates, and you can later alter them to turn the website you created into an online store. The all-in-one dashboard will let you upload all sorts of content. It also boasts marketing and SEO tools, alongside AI-generated tips you can take advantage of.
Hosting
There are a few hosting plans you can choose from, and GoDaddy has been known as a reliable hosting platform, meaning that this feature is something that you can consider instead of opting for another hosting provider. 
Pricing and Plans
You can use GoDaddy for as little as $9.99 per month, or opt for one of the other three plans available (Standard for $10.49 per month, Premium for $14.99 per month, or Ecommerce for $16.99 per month. I'd personally recommend the Standard plan because of its built-in SEO tools.
Bottom Line
Despite being extremely functional and easy to use, GoDaddy has no way of compensating for the lack of customization options. This means that it can't go near the "perfect website builder" definition, but, as I mentioned earlier, it was never meant to compete for such a title.
Overall, GoDaddy should be your preferred choice if you want to use a hassle-free, intuitive, and basic website builder. The mobile version of this platform is what makes it a curious option to consider, which would also allow you to create a website from scratch while on the go.
The Best Website Builders for Small Business Websites: FAQ
What is the best website builder for building your own website?
The best website builder for a small business website depends on the needs, specifics, and purposes of your business. If you want a flexible and customizable platform to build your site, then go for Wix or Squarespace. If you want an eCommerce store and numerous integrations, then you should opt for Shopify or Weebly. If you want an essential website and you have a low budget, then GoDaddy or Zyro might be the best choice.
Is Wix a good website builder for small businesses?
Wix is comparably the best website builder for small business websites, especially if you are a beginner and you've never done it before. The plethora of features and customization options Wix boasts come along with other goodies, such as built-in SEO tools and dozens of add-ons. Plus, Wix offers over 800 templates to choose from.
What is the most beginner-friendly website builder?
Wix, GoDaddy, and Squarespace are among the easiest website builders to use. They're different in terms of features, functionalities, and customization options, but they are very easy to work with. Jimdo and Zyro are good alternatives to those three options.
How much does it cost to hire a professional to build a website?
Hiring a professional to create your website from scratch is an expensive deal. Such specialists could charge you more than $80 per hour, meaning that a small business website can cost as much as $5,000. This is why website builders are a preferred alternative. 
Final Thoughts
When choosing a website builder, you should recognize your needs first. The best choice for one purpose might be completely inappropriate for another. It all comes down to business needs and preferences. The good news is that the best website builder for your small online business is out there: you might find Wix to be the closest thing to a perfect solution. The suggestions in this guide will hopefully help you achieve this.