(Last Updated On: 02/01/2023)
These 20 online business tools are must-haves if you want to run a successful online small business. This comprehensive list includes several recommendations for each entry. I'll also show you how your small or medium-sized business would be successful when using it.
Our product review team dedicates hours of meticulous research, fact-checking, and testing to recommend the best solutions to business owners. We earn from qualifying purchases through our links, but this does not influence our evaluations. Why trust our reviews?
Written by Martin Nikolaev: Point of Sale Expert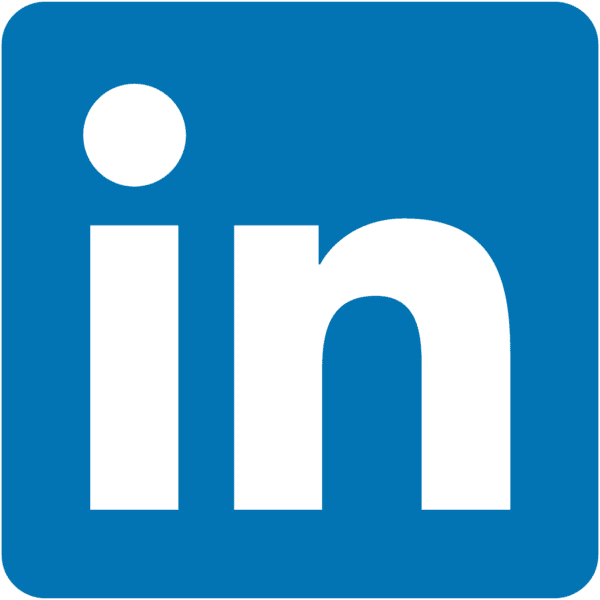 Online business tools are essential if you want to launch a well-planned, successful small business. Without fully understanding the incredible value of online tools and services that are available out there, you are missing a world of opportunities. Therefore, taking full advantage of all the options that could allow you to start and grow a healthier business faster and with less effort is a must. Keeping things under control and making the most of your efforts becomes possible with the help of various software and hardware online business tools. 
This list provides an extended summary of all the features, functionalities, and assets that could help you launch and take care of your small online business. I'll explain the importance of recognizing the right tools for your online business and choosing the best option for every single one of them. I'll also suggest the key benefits of every type of business tool and proven-to-be-effective suggestions. 
Types of Online Business Tools
The ultimate online business toolset is always a custom one. It usually comprises different software and hardware types, but there are a couple of other important tool types to always prioritize: knowledge and statistics. An analytical mind, armed with the right knowledge, is the best asset of any business by far. 
If you're still trying to decide on the right niche for you, check out our list of successful online business ideas. And, if you've set your eyes on a niche you know nothing about, you can find courses and masterclasses on the matter. Coursera is one of the best resources for the job.
You need to always focus on extensive research before making a business decision (and launching your business‌). You should analyze everything: your competition, future clientele, market trends, and plenty of other aspects. Statistical data and reports would help you with that, and Statista is one place to find loads of freshly processed statistical data and forecasts. 
But let's get back to the main topic: the important software and hardware online business tools to consider when diving into the online business world. The variety of such solutions available today is immense, but you'd probably only need the basics, such as a laptop, a smartphone, or a tablet. Still, some peripherals might be required as well. You see, even something so simple as choosing the laptop you'd need to run your business needs to be approached as sourcing a specific tool instead of just buying a gizmo that'll probably get the job done. The list below will explain how to do this and why it matters.
The Top 20 Essential Business Tools to Help You Become Successful Fast
Just like a mechanic needs tools to maintain a vehicle in top shape, an entrepreneur needs the proper toolkit to streamline their business and fine-tune it to perfection. The good news is that there are plenty of options to use.
I've prepared a list featuring the top 20 essential online business tools to consider. Depending on your goals, niche, and other specifics, you may or may not need all of them, but many business owners would appreciate taking advantage of most entries on this list. The combined power of the suggested tools and platforms below will allow you to be more competitive, reach your clients with greater ease, and provide them with the ultimate customer experience.
For each of the tools below, I'll highlight these aspects:
What are its purpose and functions

What it's best for

Which business owners need it, and why

Top recommendations
1. Personal Computer, Laptop, or Tablet

Best For: 
Dropshippers, digital content creators, solopreneurs, freelancers.
Why You Need One:
Having a laptop or a tablet equals mobility and flexibility, as it allows you to be engaged with your business constantly, regardless of your location. But you need to choose a device that suits every need you might have. Allow no compromises when buying a machine that you will use to run your business. It should have the capacity and the perks to match. For example, if you're creating digital design and related products, you'll need specific display settings and options, as well as the processing power to support the graphic design software you'll use. 
Tips and Uses:
If I could give you one tip when choosing a device, it'd be to always buy a machine that either exceeds your current needs or one that's customizable. This is how you could upgrade it later.
It seems that many entrepreneurs and small business owners are relying on MacBook computers and iPads, which is hardly a surprise. Most Apple products are known for their dependability, which explains the usually higher prices when compared to any of the available competitors. 
One of the great things about most online small businesses you could start and run from home is that your existing laptop or tablet might be suitable for your needs, at least at first. This automatically reduces your startup budget. 
2. Smartphone

Best For: 
All online business owners.
Why You Need One:
Another important tool to run your business with is your smartphone. As obvious as it may seem, it could be tricky. At one point, you might be forced to run your entire operation from such a device, meaning that it must be a suitable one in terms of functionalities and capabilities. A reliable smartphone could be the difference between poor business management and the ability to serve your clients or control everything with ease. 
Tips and Uses:
Some business owners use high-end smartphones for more than providing customer support or accessing relevant apps. For example, you could use your phone to create product images, video tutorials, marketing campaigns, and a lot more.
3. Internet Connection
Best For: 
All online business owners.
Why You Need One:
This might seem like a trivial thing that would hardly require attention. Most of us already have internet at home, and many public places, cafés, and other locations offer free Wi-Fi. You'd be surprised to learn just how many individuals underestimate the importance of having a dependable, stable, and fast internet connection. It's an absolute must to have a stable internet connection if you want to run your business the right way.
Tips and Uses:
If your business requires you to be online most of the time and to process large data volumes, you need an internet connection that's proven to be reliable. Having it is also important when you connect with your clients on a daily basis. Also, think about a good router (or a few of them) if you need high-quality internet in every corner of your home, office, or whatever location you choose.
4. Design Software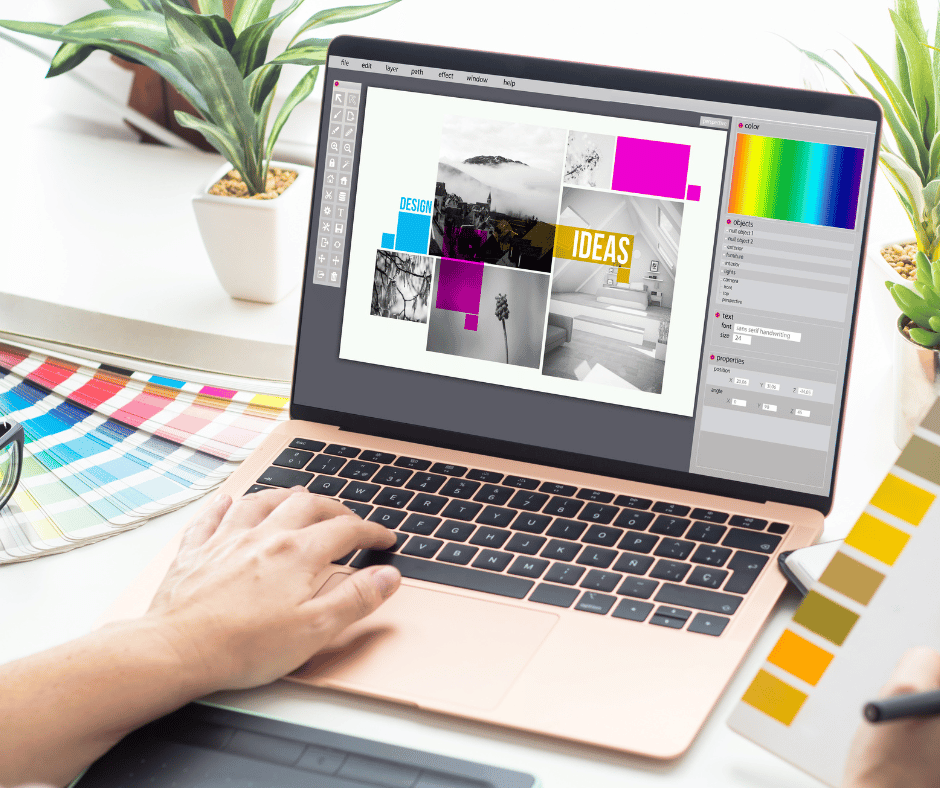 Best For: 
Hands-on small online business owners, graphic and web designers, as well as businesses in engineering, architecture, and other design-related industries.
Why You Need One:
This is a specific tool that not all business owners would need, but it might serve you well even if you're not a graphic designer or a videographer, for instance. Having the right design software product could enable you to create most of the things you'd need to run a marketing campaign or to create a new logo, among a plethora of other uses.
A design program can help you create better presentations for your products and stunning visualizations to upload when reaching out to your audience via your social media channels. 
Tips and Uses:
You could use such a solution to create charts and graphs for your reports and analysis if needed. The best thing is that there are plenty of software options to choose from, such as Canva (which has a free, beginner-friendly version), Adobe Photoshop, GIMP, and so forth. 
5. Website
Best For: 
Online sellers, bloggers, affiliate marketers, freelancers with portfolios, small local businesses, and consultants.
Why You Need One:
Here's yet another obvious tool you need that you might neglect without even knowing it. Some business owners tend to set up a website simply because they need one, not realizing that it could be the difference between success and failure. 
Tips and Uses:
There are different websites you could opt for, from full-fledged online stores to portfolio websites, forums, or blogs. Sometimes, you may need more than a single site, and the types you choose should depend on your business. 
Having an informative, easy-to-navigate website that either provides a lot of value for your audience or gives them plenty of options they'd be interested in (ideally both) is a must. If you want to create a website that's mostly based on content, you should give a CMS (content managing system) a try. WordPress is a great example of this: it's the most popular CMS solution (WordPress takes more than 60% of the entire CMS market) and it offers tons of add-ons and plug-ins to help you create and manage your site.
6. Business Management Software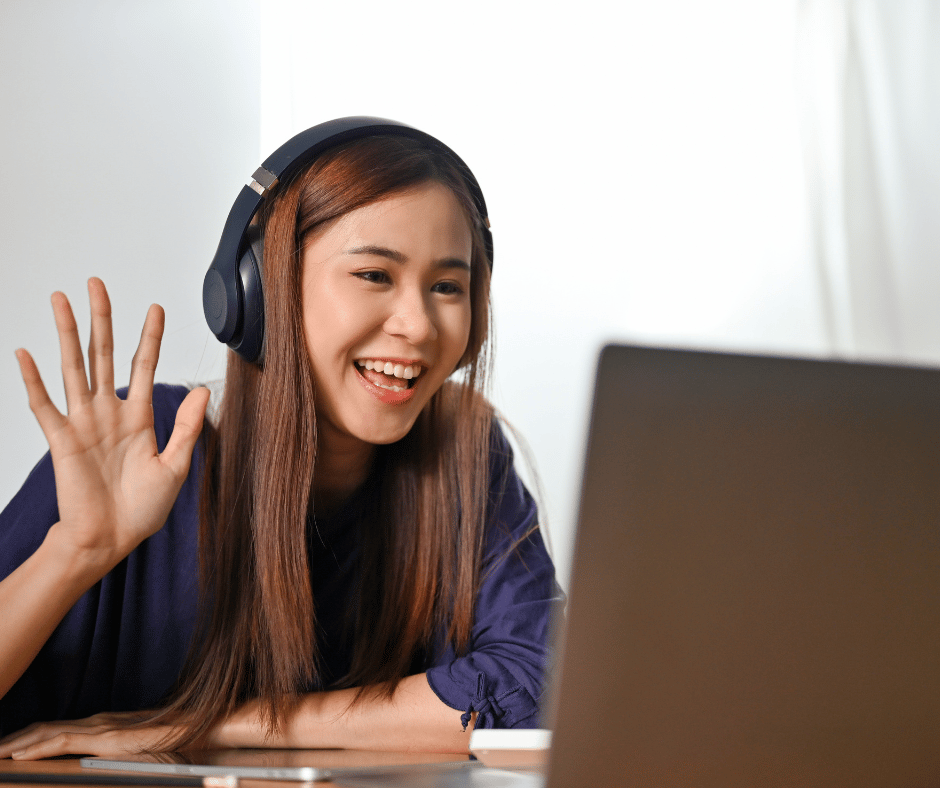 Best For: 
Every small business that employs more than a single person.
Why You Need One:
Business management software is the ultimate means to keep track of a lot of aspects of your business while staying in touch with your associates all the time, no matter where they're located.
Tips and Uses:
Solutions such as Google Workspace, Slack, Bitrix24, and Rackspace can drastically improve your workflow and allow you to create a systemized structure of all day-to-day tasks that are usually a burden to keep track of. You will be able to access files, reports, and everything else you need while monitoring different schedules and tasks. 
7. Project Management Software

Best For: 
Online businesses that run or handle simultaneous projects.
Why You Need One:
Relying on project management software to run your business is a wise choice. These systems are not the same as the business management solutions I mentioned above. They provide the means for more focused project execution.
Tips and Uses:
Project management systems, such as Asana, are best used in communicating with your contractors or colleagues and to account for all different types of information and relevant channels. It incorporates several features as well, such as time tracking, file sharing, to-dos, and plenty more. It's the best tool to keep track of a project's every angle and follow the individual performance in the process.
8. Accounting Tools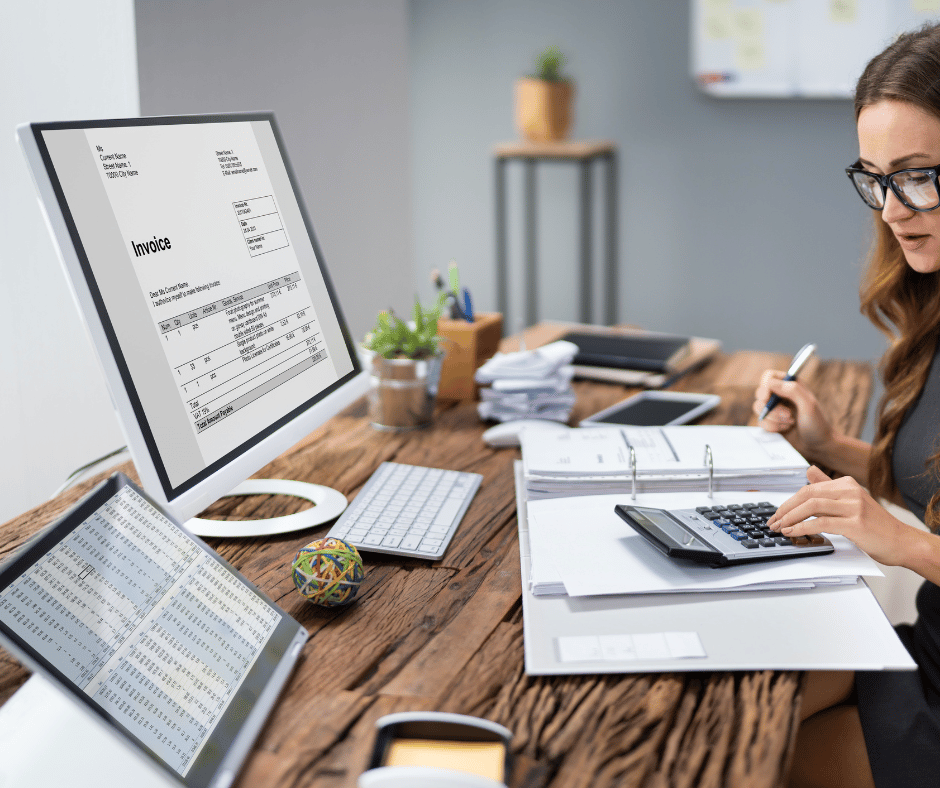 Best For: 
All types of businesses.
Why You Need One:
Any given online business (regardless of the industry) usually has a lot in common with its brick-and-mortar alternative, and one thing they share is the need for proper accounting. Luckily for business owners everywhere, there are software solutions that can take care of the accounting burden for them.
Tips and Uses:
Keeping track of your finances all the time is important, and it's easier when you use a centralized system to do it. Software solutions such as Sage 50cloud,  FreshBooks, and QuickBooks can do the work for you. The latter is the top choice to make for any small online business, thanks to its accessibility, affordability, and feature-rich structure. It can help you automate tracking your tax returns and calculate transaction totals, among dozens of other functionalities.
9. Email Marketing Software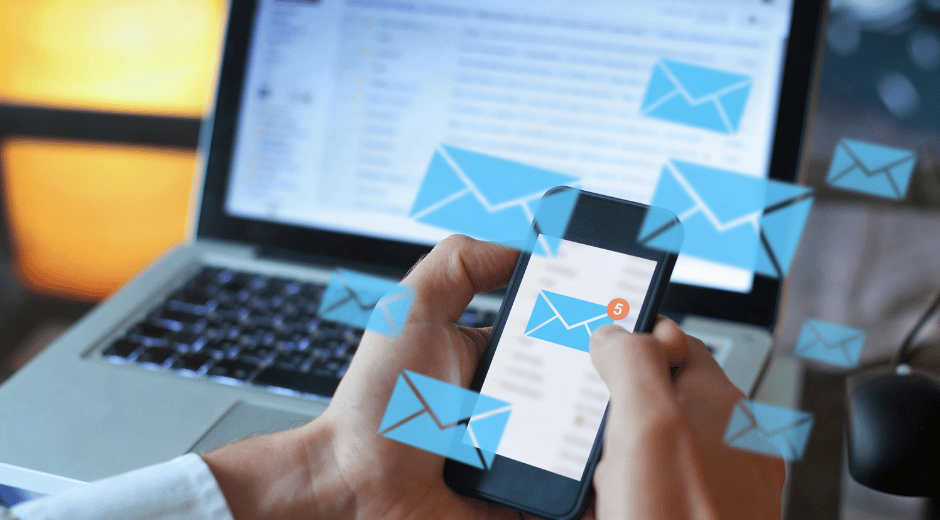 Best For: 
Digital marketers, online retailers, freelancers, financial service providers, and businesses in the travel, hospitality, and healthcare industries. 
Why You Need One:
This is a universal tool that almost every business could benefit from. Everyone needs proper marketing automation because it's among the online business tools that help you reach all your targeted individuals at once.
Not only does email marketing software help you organize and schedule your email promo campaigns, newsletters, and subscriptions, but it also allows you to keep track of the results you've achieved. This way, you'll know what you should improve to better send a message to your audience and increase your turnover. 
Tips and Uses:
Two of the best email marketing automation software solutions you can opt for are MailChimp, Zoho Campaigns, and GetResponse. 
10. Customer Relationship Management Software (CRM)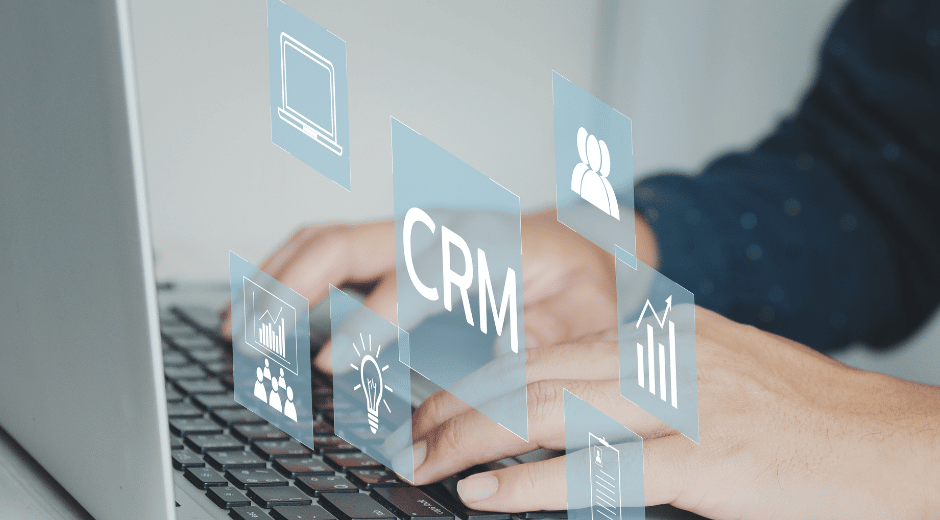 Best For: 
Online sellers, manufacturers, professional services or consultancy businesses, and service-based businesses such as property managers, consultants, etc.
Why You Need One:
You might not need a CRM system at first, but there's a good chance that you would consider adopting one as soon as your business grows. Some small business owners use CRM solutions despite the fact that they don't own a large-scale enterprise. Essentially, CRM software would help you even if you have a relatively small client database. 
The proper CRM that suits your needs best would allow you to collect and track client information and process all your interactions with them based on certain criteria. This would allow you to analyze everything you please and to generate reports that you can use for marketing purposes, for example. Additionally, the CRM software would also create reports that summarize the success rate of your marketing campaigns as well. 
Tips and Uses:
The CRM market is rising globally, and it's not showing any signs of stopping. You can rely on some of the industry leaders to take care of your CRM needs if you're a freelancer or you run a small online business: Semrush CRM, HubSpot, or Salesforce CRM. 
11. Social Media Management Tools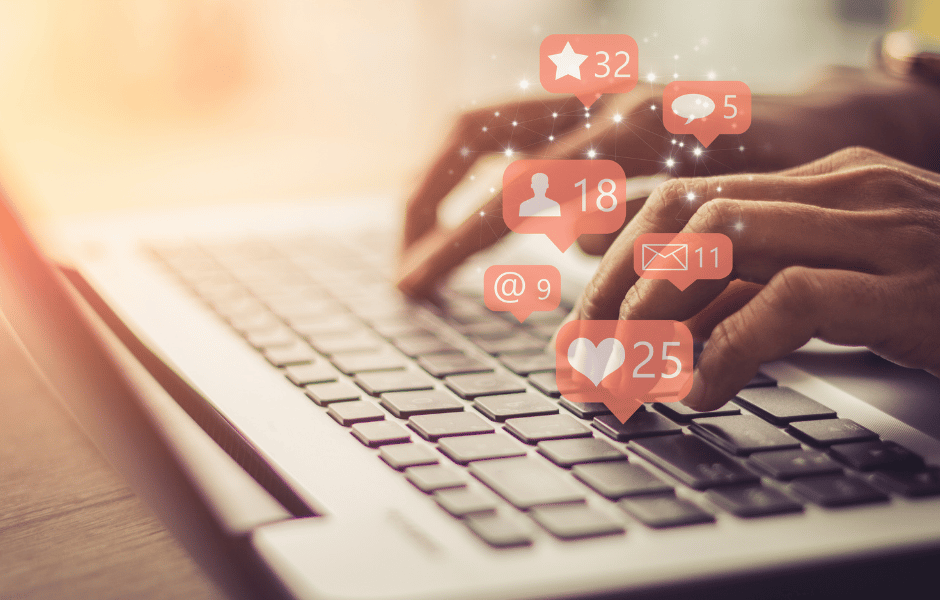 Best For: 
Any type of business.
Why You Need One:
Most businesses need to harness the power of social media's popularity if they want to beat the competition and up their game. This is often way too hard or even impossible without proper social media management tools.
Tips and Uses:
When there's too much to be done, you need to automate a lot of processes related to social media marketing. Scheduling, analysis, metrics, reports, tracking, and all the relevant changes would all be much easier to manage with the use of social media management software such as Buffer and Agorapulse. 
12. E-Commerce Platform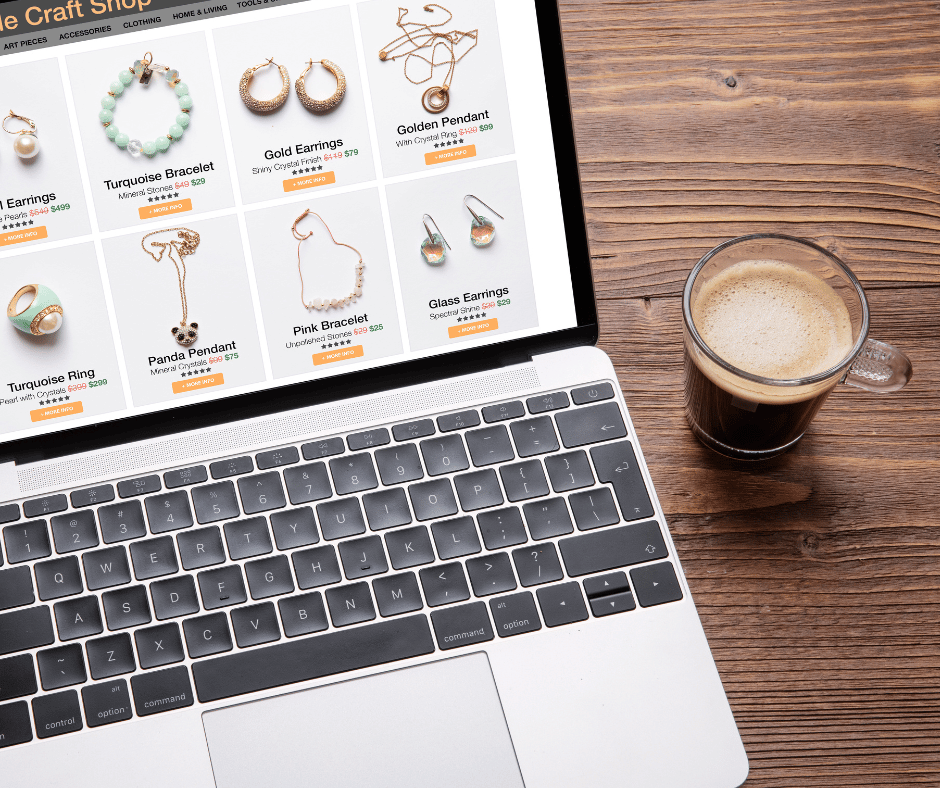 Best For: 
Any business that offers products or services.
Why You Need One:
E-commerce is expected to account for a quarter of the total retail sales worldwide by 2026, which is only three years away from now. This is why you've made the right decision if you chose the e-commerce route. Still, to be as successful as you want, you should use a reliable e-commerce platform. 
Tips and Uses:
Creating an online store and selling your products via an e-commerce platform doesn't need to be expensive. There are affordable, yet effective solutions to consider, such as Shopify. For a reasonable monthly subscription fee, you will be able to create a store from scratch and quickly get it up and running. Plus, Shopify comes with its own POS app and a plethora of possible add-ons. There are alternatives to compare, of course, such as WooCommerce – a WordPress-based open-source e-commerce solution, and BigCommerce – an award-winning open-source SaaS solution. 
13. Website Builder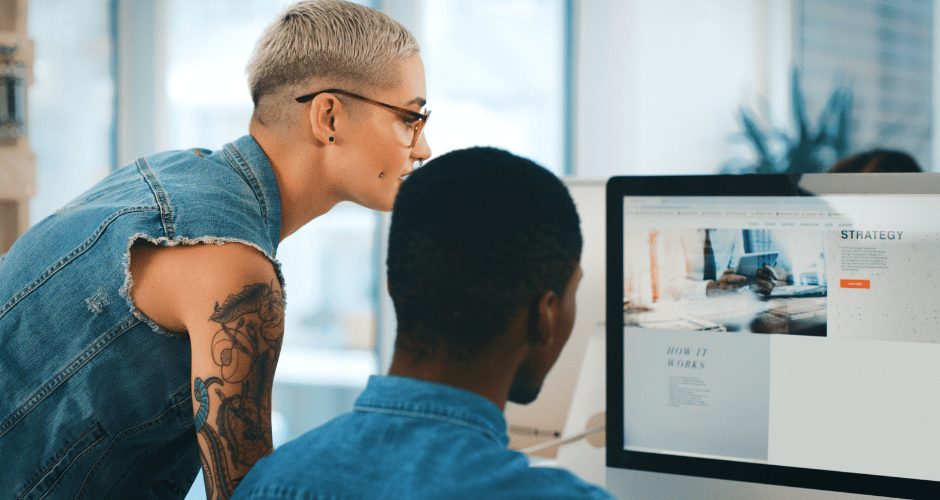 Best For: All types of online business.
Why You Need One:
Many individuals who wonder how to start an online business usually think that it all starts with building a proper website, and they're not far from the truth. Regardless of the type of website you need, you can always choose a website builder to get the job done. Most builders feature simple drag-and-drop interfaces that allow for lots of customizations to existing templates (some offer a greater variety of templates and options than others). You need to consider your specific needs before choosing a website builder.
Your type of business and niche will determine the website builder you choose, and Shopify always comes to mind as one of the best options. But don't be confused with e-commerce platforms, which Shopify primarily is. A website builder is a tool you need to create the online store you want to launch on an e-commerce platform. This is the link between the two solutions, meaning that they have strict and specific roles in the inception of your new online business. 
Tips and Uses:
There are several trusted website builders to choose from, and there's always one that's more appropriate than the rest for a particular site. For example, if you need a basic website that's mostly content-based, you can choose GoDaddy, but if you want to have a fully loaded online store, then you should give Wix a try. Shopify's website builder would be a smart choice if you intend to use the company's e-commerce platform as well.
14. Payment Processing Tools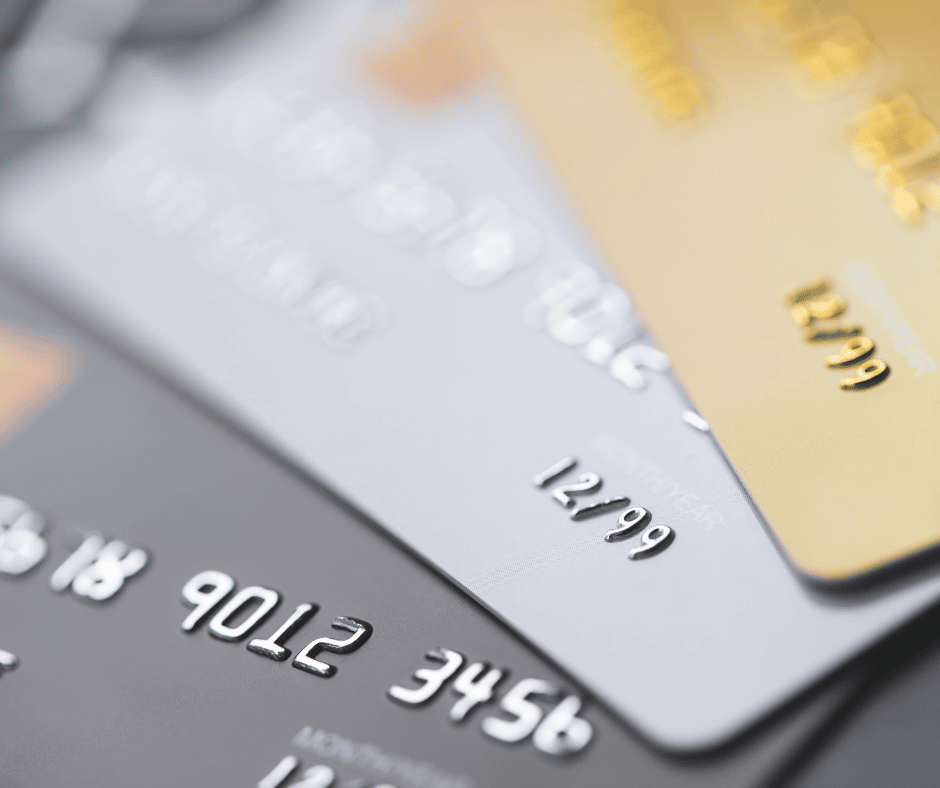 Best For: 
Any business that accepts payments, such as online retailers, freelancers, and professional service agencies.
Why You Need One:
Chances are, you'll be selling products or services when you start an online business, meaning that you'd need a tool for processing payments. Stripe is one of the prime examples of such a solution. It allows your business to accept payments online.
Tips and Uses:
Stripe has all the functionalities you need to accept or send payments, alongside everything needed to manage such actions. When you implement such a solution, you allow your clients to pay without being redirected to another website, thus, you improve their customer experience. 
Of course, Stripe has strong competition in this niche. Some of the best alternatives you should consider include Square Payments and Venmo for Business. 
15. POS System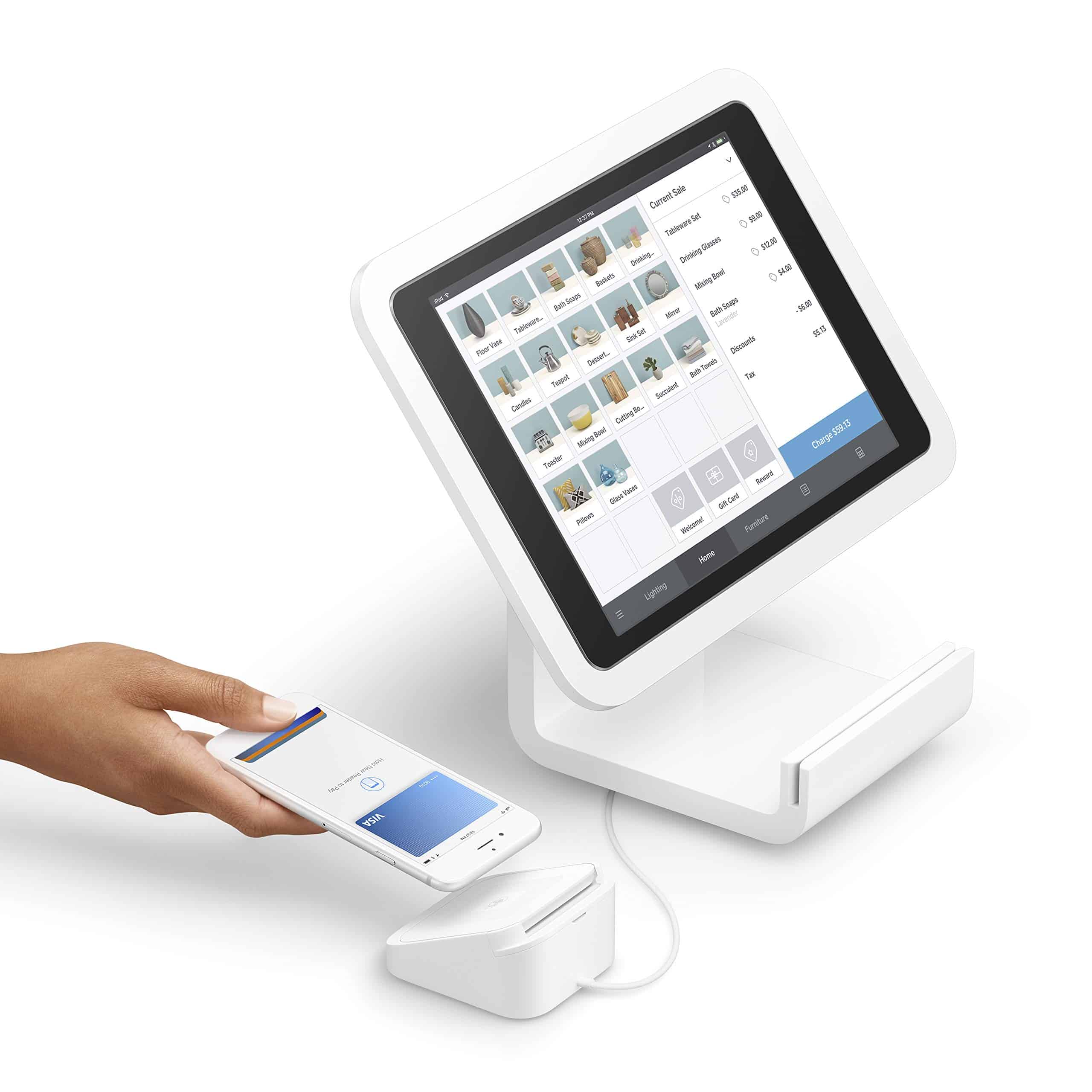 Best For: 
Online retailers and businesses who need to sell both online and offline. 
Why You Need One:
Starting an online retail business, for example, means that you should find the most appropriate POS system for your new company. POS stands for point of sale, and online small businesses often need it as much as brick-and-mortar retail or service-based operations do. POS systems are not the same as payment processing tools. Rather, they are part of a relatively long process. POS systems provide the means to accept payments, store and update sales and inventory information, and issue receipts, while payment processors transfer transaction data between the relevant parties and allow for the said transaction's completion. 
Tips and Uses:
A modern POS system is more than just a way to accept payments. It can help you streamline your entire operation by managing and updating your inventory and storing valuable client and sales data, which are among the several functionalities that payment processors cannot handle. One of the best POS providers to choose from is Square. It comes with a lot of features and it's also affordable, which is important for every entrepreneur. 
16. Payroll Software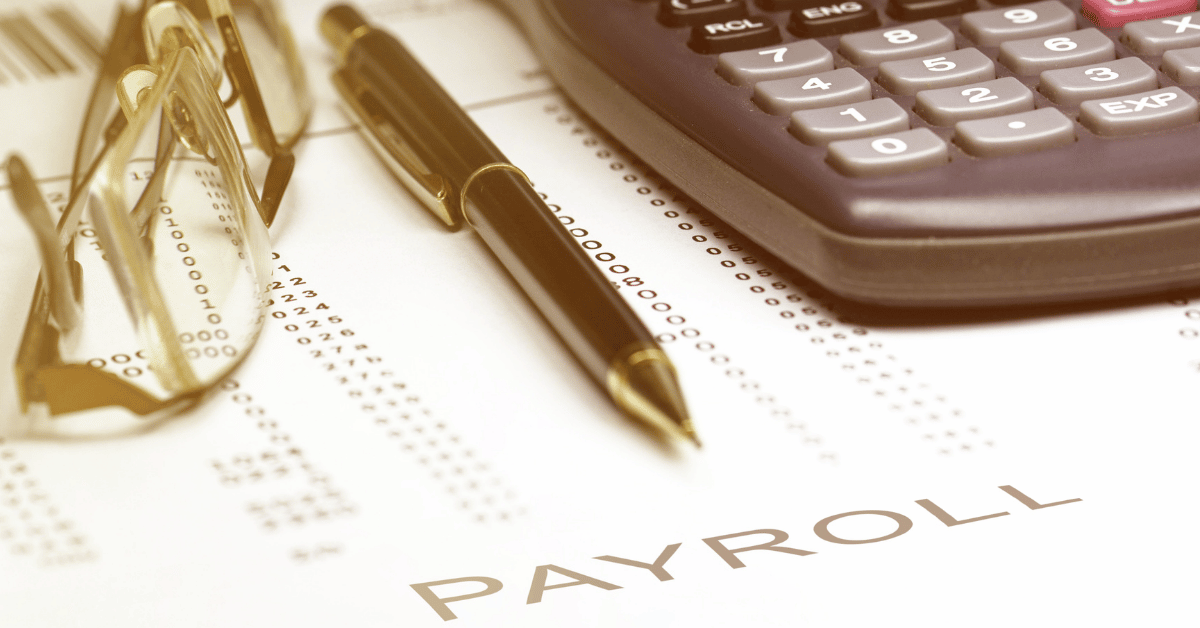 Best For: 
Small business owners with more than one employee.
Why You Need One:
One tool that often gets neglected by business owners is payroll processing. The simplicity of using a payroll processing tool is well worth it, especially when you consider how effective it could be. 
You might not need a payroll system at first, but even when you start hiring employees, it can help you a lot. The system will take care of paychecks, bonuses, additional benefits, and other typical payroll aspects you would otherwise need to process manually.
Tips and Uses:
Paychex and QuickBooks offer two of the best payroll systems you can opt for today. They are easily comparable and boast plenty of perks you should consider before making a final decision.
17. Cloud Data Storage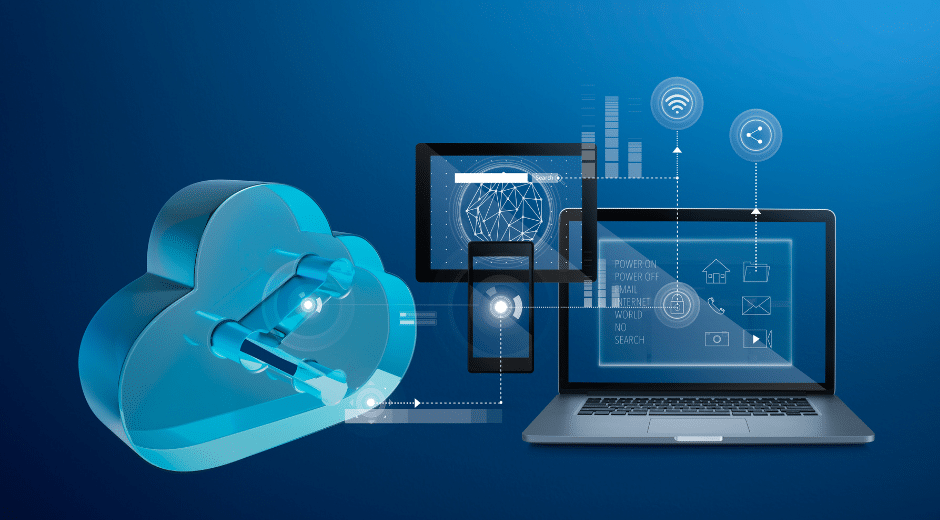 Best For: 
Any type of business.
Why You Need One:
Every online small business needs a reliable place to store valuable information and data. Instead of choosing external servers or other hardware solutions, trusting a cloud-based solution is always a good idea.
Tips and Uses:
To be able to have access to all your files and to make sure you can rely on 24/7 backup, you should choose proven cloud storage, such as Dropbox or iCloud. Google Drive is always an alternative, of course. Having uninterrupted access to all your business information and being able to share it is sometimes the project management tool a business owner would need.
18. Landing Page Assistant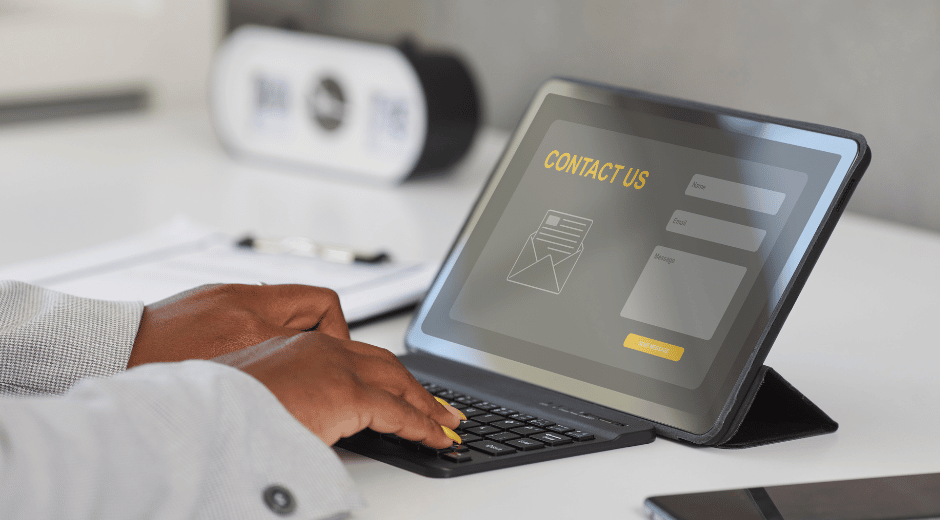 Best For: 
Any business that offers products and services such as online sellers and course providers.
Why You Need One:
This is a tool that many business owners are not even aware exists. However, it could be extremely useful when you need to create landing pages on your own. Plus, you'll be able to generate them faster than usual.
Tips and Uses:
Unbounce is one of the possible choices to make when you realize you could use such a nifty tool. It uses AI to convert basic content into the result you're looking for. Plus, the tool will help you publish the landing page and test it to see if it's what you need.
19. Advertising Tools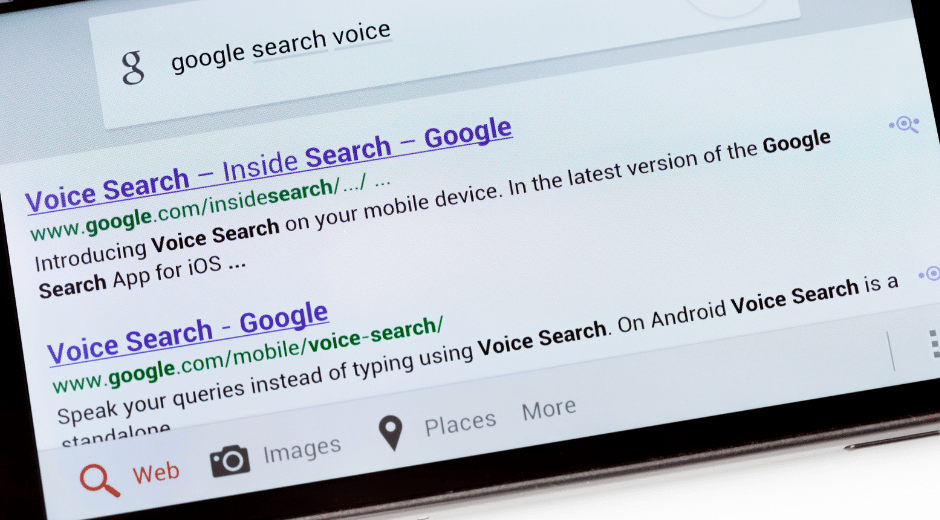 Best For: 
Online sellers, course providers, consultants.
Why You Need One:
Advertising is one of the most important aspects of growing any online small business. One of the most popular tools for the job is Google Ads, formerly known as AdWords. It's the best tool to use if you want people who search Google for the products and services you offer to see your catalog.
Tips and Uses:
Thanks to a marketing strategy that involves Google Ads, you'll increase your chances of popularizing your products and enjoying better results. Through methods such as PPC and CPM (Pay-Per-Click and Cost-Per-Thousand), you can optimize your performance for a reasonable cost.
20. ERP Software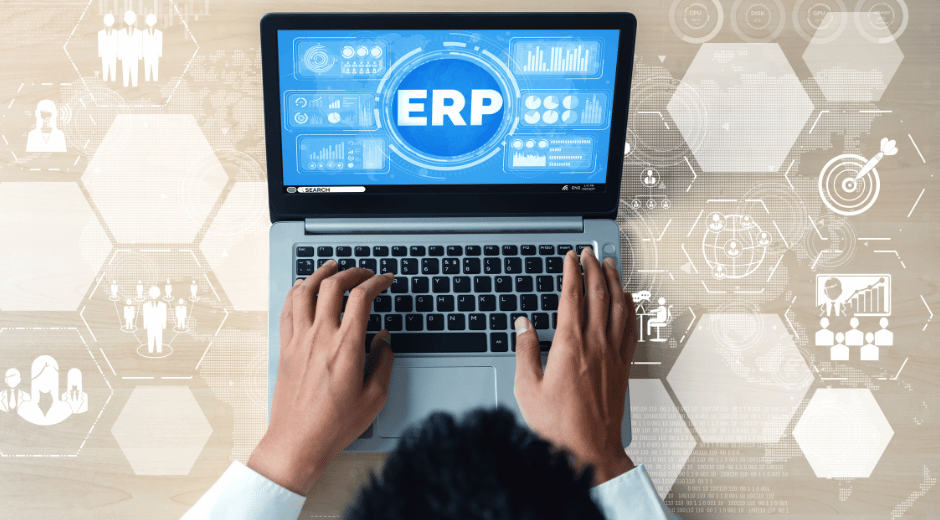 Best For: 
Businesses involving a supply chain, as well as businesses in the healthcare, construction, and hospitality industries. 
Why You Need One:
ERP (enterprise resource planning) systems are cloud-based solutions that can replace several of the tools listed above by combining some of their purposes, such as project management, scheduling, accounting, and so forth. The best ERP solutions also offer risk management functionalities. Finding the best ERP system can be hard, but it's worth the research. It all starts with assessing if you need such a system for your business or not.
Tips and Uses:
There ERP sector offers a wide choice of providers, and you need to do some research before making the right choice. Most ERP solutions are more than just accounting solutions. One of the best options to choose from is Oracle NetSuite. 
Reasons to Start an Online Business
No matter the industry, the sector, the product, or the service you might have in mind, there's a good chance that people are shifting to an online alternative instead of going for the real thing. The higher demand for online retail and service-based businesses is a good enough reason to start one. If you're considering e-commerce to be your thing, you'd also be on the right path. By 2026, retail e-commerce sales worldwide are expected to pass the $8 trillion-dollar mark. This is an astounding figure, to say the least. 
Another reason to consider starting an online business is that it often requires a lot less capital than the budget you'd need to launch a brick-and-mortar business. You can start an online business with practically no money. Plus, there are plenty of online business ideas to choose from. This brings us to an important note I should make. The essential online business tools you would need depend on the type of your operation. You might need almost all the entries I included in the list below, but you might also need a handful of them.
The Importance of Using the Right Online Business Toolset
The "work smarter, not harder" motto may be a cliché, but it's a piece of valuable advice. For founding and running a small online business, you'll need all the help you can get. Finding and implementing the right tools will help you focus on the important aspects of whatever you engaged in, but it would also reduce your initial and possibly some of the recurring costs you'd be faced with. Keeping expenses low and having the time and energy to concentrate on building a solid foundation for your business can only become a reality when you rely on proper online business tools, both software and hardware. 
Essential Online Business Tools: FAQs
What business tools are important to have today?
The list of the most important business tool today includes cloud storage, business management software, project management software, messaging apps, and team management apps.
What are the different online tools used by online business owners?
Some of the online tools that are most commonly used include task management software, email and social media marketing tools, cloud storage, and scheduling apps, among others.
What tools does an entrepreneur need to start and run an online business?
Most entrepreneurs need basic hardware, such as a smartphone and a laptop, but they also need access to cloud storage apps, time management tools, project management software, and other software solutions, many of which are free.
What is the most important tool for a small business owner?
In most cases, small business owners need a CRM solution the most. It provides them with a platform that allows for tracking and managing most managerial aspects of their businesses, as well as taking care of their clients.