(Last Updated On: 12/06/2022)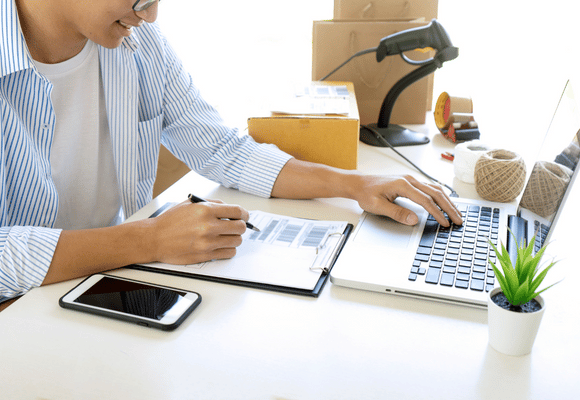 To start an online retail business, you don't need any experience as a merchant or a business owner. All you need is desire, curiosity, and the will to learn and work hard. 
We live in exciting times when it comes to retail sales. In the first year of the global pandemic, 2020, e-Commerce sales accounted for roughly 14% of the total retail business in the U.S. It's estimated that this share will pass the 22% mark in just three years. You can already see the whopping potential of this market, right? 
The good news is that you can have a piece of the pie. I'll be honest: it's not going to be an easy effort, especially if you've never done it before, but starting an online retail business is doable. Even better, you can see amazing results in just a year.
In this article, I'll suggest and underline all the important things you need to do before, during, and after you launch your brand-new online retail store.
Written by Martin Nikolaev: Point of Sale Expert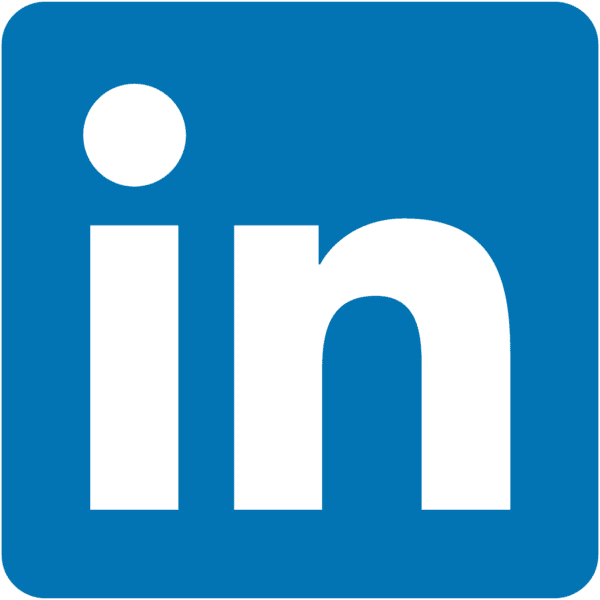 Our product review team dedicates hours of research, fact-checking, and testing to recommend the best solutions to business owners. We earn from qualifying purchases through our links, but this does not influence our evaluations. Why trust our reviews?  
How to Start an Online Retail Business: A Quick Overview
This comprehensive guide covers all the bases of launching and running your next online retail business:
Key Takeaways
Starting an online retail business requires zero previous experience in this field.

You must consider your budget, goals, target audience, and supply chain before you spend a dime.

Running an online retail store is challenging, but it's also rewarding.

Your work is never done, even when you reach your initial goals.

The ultimate goal is to create a strong bond with your clients.
What's an Online Retail Business? 
An online retail business can refer to any operation that involves selling goods over the internet. You can sell homemade produce via several online marketplaces, or you can run a network of e-Commerce stores across the globe from the comfort of your home – it all falls into the same general category. However, there are fundamental differences in the way these two examples would be set up to be profitable.
What Does It Take to Launch an Online Retail Store?
This is a question that needs more than a single answer. When you consider launching an online retail project, you should work out a detailed concept. If you envision something, you must be prepared to introduce changes, as the research process will inevitably alter your initial plan. Your initial journey should include picking a particular niche and a set of products, understanding your specific target audience, choosing an e-Commerce platform or marketplace that best caters to your needs, organizing a solid marketing strategy, and so forth. I'll go through everything in this comprehensive guide.
Before we start, I need to mention something that most aspiring online retailers (often referred to as e-tailers) miss when they're busy setting up their projects: evaluating their ideas. What seems like a genius plan might be flawed or have mediocre potential. Being able to conduct thorough research and estimate if your idea is really worth it or not is a key step to take.
The Pros and Cons of Starting an Online Business
I already mentioned the e-Commerce trends and the rapid growth of this industry. The forecasts from a couple of years ago are coming true, which is more than enough reason to dive into this world of opportunities. The second quarter of 2022 has been the strongest for the e-Commerce sector in terms of revenue so far, and that's great news. But before deciding to join this party, let me show you the pros and cons of launching an online retail store.
Pros
A vast target audience

: Everyone with an internet connection could visit your store, as long as there are no access restrictions (most often because of geopolitical reasons).

Freedom

: Online retail sales require a lot of work, but you can create your own schedule and work from home while running it.

Reduced costs

: With an online retail project, you avoid costs for a physical retail space, warehouse area (not always), employees, logistics, and so forth.

Rising interest in online sales

: More than ever, shoppers nowadays prefer to buy goods online. What's more curious is that

roughly 2/3 of all e-Commerce sales are made via mobile devices

. This proves shoppers prefer the convenience of shopping on the go.

Omnichannel business

: You can expand your existing retail operation by using all available media channels to communicate with your customers. With an online store, you can improve your brand presence and increase your financial result by reaching more clients.
Cons
Heavy competition

: This is the only real drawback I can think of. But this is the reality for every retailer out there, whether we're talking about a brick-and-mortar business or an online project.
Research & Evaluate: The Key to Pre-launching a Successful Online Retail Business
Becoming an e-tailer can seem way harder than it actually is. I'm not saying it's easy, but it's not a daunting task, either. It all starts with meticulous research. I would strongly suggest a research plan, and I even took the liberty to create one for you. Here's what you need to research to be completely ready for your new online retail challenge. 
Validate the Potential of Your Niche
Some retailers want to join the online retail game because they're chasing easy money, but this is rarely a working tactic. You need to choose a niche for a reason instead of diving in without a vision. Choosing a niche is only the start of it. You'll need to research it thoroughly:
Market trends

Number of competitors in the market you intend to become a part of

Financial analysis and history

Successful business models to draw inspiration from
Pick the Right Products
Most market niches feature several product categories, but you can focus on just one or a few of them. This is entirely up to you and your plans for expansion. Some retailers prefer to enter a competitive market and try to find their place under the sun through high quality and competitive pricing, while others choose a handful of exclusive products and count on specific clientele. 
You must be convinced that the products you intend to sell are in demand. When it comes to seasonal products or one-off items, you must be extra careful when designing your business model. 
Profile Your Target Audience
One of the most important aspects to consider is your future clientele. But it's not all about researching; understanding them is far more critical. Your products must comply with the needs of your projected clients, and you should present them with your catalog in the best possible way. This is an integral part of your business plan. If you get it right, you will have a working solution, even if you allow mistakes when considering other aspects or making calculations.
It will all come to you if you ask yourself the right questions:
Why would clients buy your products?

Why does your target audience need these products?

Who would need your products?

Would you be able to adjust your catalog to fully comply with your clients' expectations?
These are just a few examples. Being able to identify your target audience correctly is crucial for the success of your operation. If you play your cards right, every product you launch and every marketing campaign you design will be successful. 
The best part is that there are tools you could use to identify your dream target audience. The Facebook IQ Audience Insights is a prime example of such a tool.
Choose a Business Model
Having an idea about a particular industry or a niche is not enough to create a blueprint. You must research the business models you could choose from. There might be more than just one possibility here, but comparing the available options would give you the right answer. 
Draw Inspiration from the Competition
You're highly unlikely to find a profitable online retail niche with little to no competition, but this is never an issue. In fact, having strong competitors is beneficial for every new retailer. Your competitors can teach you several important things, and you could research how they do business. As a result, you'll learn from their mistakes. Being competitive is hard, but you will learn how to do it when you gather experience.
Set a Budget
Being able to calculate everything in advance accurately is next to impossible, especially if you've never done it before. Still, by researching the possible expenses related to launching your project, you'll have a good idea of the costs that you can expect. Having a budget and sticking to it is extremely important when starting a new online business.
Calculate Costs and Think About Financing 
Sometimes, the projected costs for starting a business are too steep, which is a common reason why thousands of online retail projects never see the light of day. It might not be worth it to launch certain online retail businesses, but others might need a tiny push to get started. This is why you should research a plethora of financial solutions related to funding:
Loans from banks or family members (the latter option could be troublesome)

Angel investors and accelerators

Your own savings
Whichever option you pick, it must be a reliable one, and compatible with the expenses you set in your budget.
Research the Market Before You Enter It
I know this sounds like redundant work but bear with me. Market research is important, but you don't need to do it yourself. Some tools can get the job done for you, and they're free to use. By using popular keywords relevant to your projected niche or comparing statistical reports and history logs, you'll be able to understand how big the demand for the products you want to sell is, how fierce the competition will be, and so forth. Such a move could be extremely beneficial for your future online retail business, as you'd be able to introduce important changes to your blueprint before you start. 
Some of the tools you could use are:
Pla
n & Setup: The Key to Executing a Successful Online Retail Business
Based on all the aspects and factors above, you'll need to create a business plan. Again, you're likely to change it along the way, but you need to set your initial benchmarks, time frame, budget, and goals. It must contain the following sections, among others:
A summary of all the steps to take before and after you launch your project

Company type, structure, and brand details

Product catalog

Market analysis results

A detailed sales model

Projected revenue and costs over different periods

A marketing strategy 
This awesome tutorial will explain everything there is to know about creating a business plan:
Create a Brand
When you've done your market research properly, you'll be able to start building a brand. This process never happens overnight, but the more you dwell on the matter, the better and stronger your new brand will likely be.
To create a recognizable and attractive brand, you should have already done your target audience and niche research. In the best-case scenario, you'll be able to wrap your brand around the products you intend to sell: the company name, the logo, and even the colors could be directly or indirectly related to your catalog. If this is a first for you, maybe contacting a marketing specialist would be a good idea if you want to do things the right way. 
Organize the Product Catalog 
At this point, you'd need to determine your product catalog, down to the last detail. You must arrange for specific packaging and branding if needed, as well as consider various aspects of the goods you plan to sell, such as expiration dates, licenses, and permits needed, specific handling and logistics, storage, life cycle, and so forth. 
Determine Suppliers, Subcontractors, and Shipping Methods
Depending on your business model or the projected size of your business (or both), you can either purchase the products in your catalog from a manufacturer (buying wholesale and reselling items through retail channels is one way to do things) or a wholesaler (this option is likely to be more easily accessible when you're an aspiring online retailer). You might even buy them from another retailer; it all comes down to product availability, profit margins, and shipping costs.
This is a tricky part, as you wouldn't know who to trust at first. If you're lucky and you've done your research on your suppliers, then you might find the reliable business partner you need from day one. Alibaba and Handshake would be good places to start looking for the products and suppliers that fit your business model and initial plans. You can always search locally, too. Sometimes, personal meetings can result in much healthier relationships. 
To find a reliable supplier, you must check for company backgrounds, customer reviews and feedback, and other ways to prove if a possible business partner would be reliable or not. You can always pick the dropshipping business model, which would make things a lot simpler for you (no complicated logistics or product storage needs)
Choose an Online Retail Platform 
There are several retail platform types to choose from, and I can't give you a definite answer to the "which one is the best" question. It's always an individual decision, based on location-specific factors, projected business scale, target audience, types of products, and a bundle of other factors. While you can almost never go wrong with Amazon or eBay (the largest of their kind in the U.S.), they might not be the platform that could bring you the ultimate results.
E-Commerce Platforms 
Having a trusted e-Commerce partner is a blessing. I strongly advise you to create an analysis of the platforms your competitors prefer and use. 
Online Marketplaces    
You can pick one of the three types of online marketplaces, depending on your business model:
B2B (Business-to-business)

B2C (Business-to-customer)

C2C (Customer-to-customer, most often referred to as P2P, or Peer-to-peer) 
You could find your target audience locally, but these are the most widely used online marketplaces that will allow you to make the most of your effort if you want to expand your reach:
Standalone Online Retail Store
Building your own website could be the best route to follow in your particular case. The good news is that there are website builders you can use to quickly set up the specific platform you need. Here's a handful of proven-to-be-reliable suggestions.
Set Up Payment Processing Tools
You'll need to offer your clients several payment methods during checkout, which is why you should be able to determine which ones would best fit your online store. This is a location-specific consideration as payment methods may vary if you sell goods locally or globally. Don't forget to compare the processing rates before deciding who to partner with when it comes to payments.
Read more: 7 Best Small Business Credit Card Processing Software Options
Make Inventory Management a Big Deal
One of the common things between land-based retail spaces and online retail stores is the need for storage and stock management. This is an important step to plan in advance: you'll need to consider the storage location and access, the monthly costs related to logistics and rent, utility bills, etc. Most importantly, you'll need a proper inventory management system that will allow you to monitor, track, and control every aspect of the goods you have in stock. The system should notify you when some of the products in stock are running low, as well as prevent overstocking. One of our recommended tools is inFlow Inventory Management System.
Establish Your Delivery Terms & Shipping
You should provide your clients with clear delivery terms, as well as give them the chance to opt for more than one type of shipping. Whether it's local or international, the shipping process must not cost an arm and a leg, and it needs to be fast as well. Consider all possible restrictions before listing shipping options. Needless to say, you'll need to partner with several delivery and shipping companies. 
9 Must-have Features to Launch the Ultimate Online Retail Store 
Regardless of which route you choose to follow, there are always numerous aspects and rules you need to consider and follow when setting up your new online retail store.
Consider the user interface perks you need to create the ultimate customer experience.

Organize a flawless shopping cart mechanism.

Allow your clients to leave their feedback.

Make sure there's a contact form and a customer support option.

Upload quality content only: make no compromises with the images and product reviews and descriptions you use, as they will sell your products only if they're engaging enough and stand out from the competitors' content.

Don't forget to design the store to be mobile-friendly; remember that 2/3 of all e-Commerce deals are done through a mobile device. Your clients would simply leave your store if it's not fully compatible with their mobile devices. 

The landing page matters: be sure to build a captivating landing page that would steal your prospects' attention.

Organize your legal status: To run an online business, you must register a company. The exact format depends on your preferences and your business model. Consider various specifics, such as copyrights, trademarks, and so on.

Include shipping information, alongside specific purchase and delivery terms and conditions. This is where a legal office that specializes in helping online retail businesses could help.
Having the Right Marketing Strategy is Everything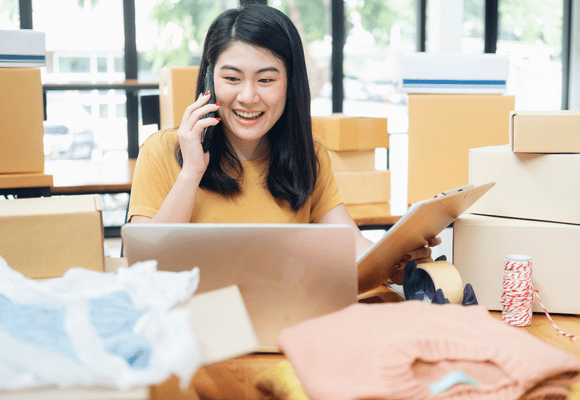 If you want to make the most of your small online retail business (well, it may grow bigger in time, but still), you need to know how to market the goods you're selling. Having a detailed strategy from the get-go is a must, and it should feature every marketing aspect you could think of: SEO, social media, packaging, affiliate channels, and so on. The goal is always one and the same: to generate more traffic to your store and to up your sales.
You should also optimize the quality of the content you upload based on popular keyword searches. Hiring an SEO consultant can work wonders, but your individual research can achieve similar results if done correctly. You can also find affiliate partners, which could result in a far better financial outcome than expected.
Depending on your audience, you should harness the power of social media: Facebook, Instagram, TikTok, Messenger, WhatsApp, and other platforms that could prove relevant to your business.
Here's a tip: I would suggest that you take a few of the thousands of free marketing and SEO courses available online. In just a few days or a couple of weeks, you can go up your game and learn all the tips and tricks you'll need to market your business the right way.
To really stand out from the crowd, you'll need to have more tricks up your sleeve. Here's what I have in mind:
Video Content
You should think about creating unique, engaging, and informative video content. It could be a bundle of product reviews, tutorials, or insights, but it could be a string of advertising videos featuring influencers or storylines that your clients would associate with.
Website Interaction
As a business owner, you should be able to promote your online retail store through some type of interaction with your clients. This could be done via promos, quizzes, limited-period offers, email campaigns, newsletters, and so forth. This is also an amazing way to ask your clientele for feedback.
Launching Your Business on D-day
After all the preparation and tasks you've covered, the time to launch your business would eventually come. Needless to say, you should market it long before it kicks off, using all the tips I posted above.
Analyze, Adjust & Engage: The Key to Sustaining a Successful Online Retail Business
The baby steps your business takes are crucial, therefore, you must analyze everything that happens. This is the only way to make adjustments when needed and to know what went wrong in case your online retail store doesn't take off as expected. Gathering customer and sales data and analyzing it will help you alter your initial plan, the product catalog, and several other aspects that could be slowing you down at first.
Types of Software to Help You Run Your Online Retail Business Better
After launching a new online retail business, you'll even need more help to make sure it runs smoothly and successfully without wearing you out. This is where POS systems for online retail stores would come in handy. Shopify POS, for example, is only one of the best retail POS systems to use when you must combine your eCommerce store with a feature-rich POS solution. This is a seamless integration to make, but you can also pick a different point-of-sale software if you run a standalone retail website. Most POS systems that would fit an online retail business are integrable with all kinds of third-party software. 
Other important software helpers to take advantage of include accounting software, inventory management systems, CRM modules, and so forth. You might or you might not need them; it all depends on the type and scale of your operation.
Customer Relationship Makes All the Difference
I'm sure there's a lot more advice that I could share on how to start an online retail business, but I believe that this guide contains the essential tips you'd need. But I'd like to make one final suggestion: whatever industry you're in and no matter how you choose to market or sell your products, don't forget to establish a connection with your clients. I already mentioned some of the ways you could interact with your prospects, but I can't stress enough how important this is. By building a strong relationship with your customers, you lay the foundations of a sustainable business, and this is more important than every other trick in the book.
Online Retail Business Inspirations
Look at a few real-life examples of online retail success stories you can use as inspiration as you learn how to start an online eCommerce store. I particularly love the idea Beer Cartel used to double the traffic to their website: a simple survey. This is just one of the dozens of strategies you could use to up your game and skyrocket your sales with little to no effort.
Putting it All Together
Building an online retail business can be both intimidating and exciting. The key is to break the whole process down into three phases to ensure that you give every detail the attention it needs without getting overwhelmed:
Step 1: Research & Evaluate. 
This is your pre-launch or pre-planning phase
Step 2: Plan & Setup
This is the execution, and probably the most time-consuming, phase.
Step 3: Analyze, Adjust & Engage
This is your post-launch phase. You are in business!
How to Start an Online Retail Business: FAQ
How do I set up a small online retail store?
To set up an online store, you need to pick an eCommerce platform or a marketplace, determine your target audience, create a product catalog, and launch the store after designing it to perfection. Don't forget to take care of your supply chain and all the relevant legislation matters. A working marketing strategy is also a must-have, long before the store launch.
How do I become a successful online retailer?
Your success is determined by numerous factors, such as user experience, fast checkout process, clever "add to cart" functionality, spot-on marketing campaigns, quality content, and so forth. Successful online retailers know what their target audience wants, but they also know how to deliver it. They never allow compromises with their products. Also, they are careful when building their team and they never stop thinking about incorporating new sales channels. 
Is it profitable to have an online store?
All over the world, the trends in the online retail niche suggest the market is growing at a fast pace, so setting up an online store would be profitable if done right. The exact profits you could expect depends on your niche and product catalog, as well as the marketing strategy you pick. 
How much does it cost to run an online store per month?
It all comes down to keeping up with your initial budget. The monthly cost of running an online store also depends on its size, scope, and functionalities, but it's usually between less than a hundred dollars and $4,000 per month, not including the initial expenses related to building a website and/or an online store.