(Last Updated On: 12/06/2022)
Starting an online fitness business needs to be well-crafted and executed perfectly. Therefore, I'll highlight all the important steps related to researching, preparing, and launching an online fitness business. I'll walk you through every aspect of your successful journey as an online fitness entrepreneur.
Written by Martin Nikolaev: Point of Sale Expert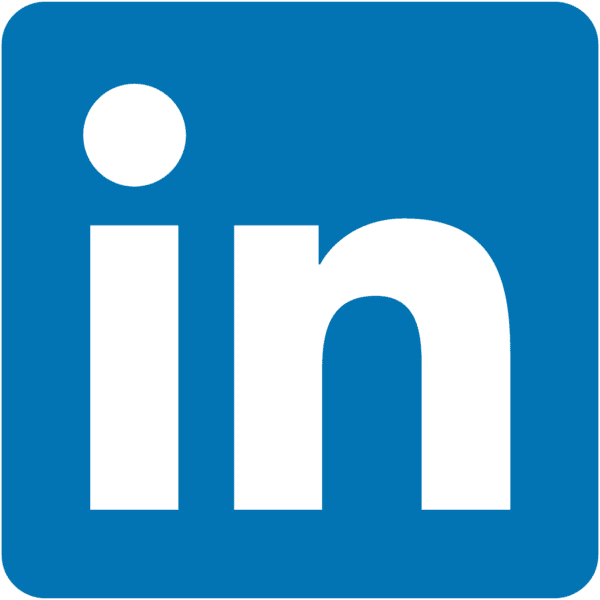 Our product review team dedicates hours of meticulous research, fact-checking, and testing to recommend the best solutions to business owners. We earn from qualifying purchases through our links, but this does not influence our evaluations. Why trust our reviews?
More people than ever are interested in learning how to start an online fitness business, and nobody could blame them. This is a rapidly growing industry that poses a lot of opportunities, not to mention how profitable it could be (the average revenue in the digital fitness and well-being industry per user in the U.S. is expected to come close to $250 this year). 
Millions of clients all over the world realize the convenience of online health, strength, and fitness coaching. However, they often skip important steps of the process, thinking that they can fast-forward it and propel themselves to massive success. This is a mistake, as starting an online fitness business is impossible without a solid foundation. Therefore, most efforts fail. 
You don't need to go that route.
In this article, I'll go through all the important aspects of such an endeavor. You'll learn how to run an online fitness business and understand the importance of proper research. Starting a fitness coaching business online can seem too easy, but it's not. The good news is that it's perfectly doable if you play your cards right. I'll do my best to help you with that.
Summary: Your Online Fitness Business Launch Guide 
Why Start an Online Fitness Business?
We all have Jane Fonda to thank for setting the home workout training trends. Her 1982 tutorial was a massive hit, and the VHS tape she released was top-selling for years. Long before the internet entered our lives, she more or less laid the foundations of what is today a billion-dollar industry. And this is why starting your own project and becoming part of it is well worth the effort. 
Before starting any type of business, you need to ask yourself many questions. Their answer may change the course of action ahead of you, and they can even make you reconsider everything you thought about initially. I've listed and addressed some of the important questions below.
What Are the Advantages of Starting an Online Fitness Business?
Online fitness coaching has a lot of perks: it allows you to reach a potentially endless audience. Being able to be someone's fitness trainer regardless of where you're located around the world is an amazing opportunity. Plus, you can generate income in more than a few ways doing this: product positioning, affiliate links, and other forms of collaboration.
How Hard Would It Be to Find Clients as an Online Fitness Trainer?
Finding clients for your online fitness coaching business will never be hard if you know what you're doing. This is where I come in. I've created this guide intending to show you how to start your online fitness business from scratch. Additionally, I need to mention that some forecasts suggest that the online fitness industry will be worth ten times more in 2027 compared to 2019. This is a whopping statistic, to say the least. It also goes to show that more clients than ever before would be interested in online fitness services and products. 
Is It the Right Time to Start a Fitness Business Online?
Truth be told, now is the best time to start an online fitness business. The second best time to do it is tomorrow. The rapid growth of this industry started three years ago. When the COVID pandemic shook the world, we all had to introduce changes to our lives, whether we liked it or not. This is how the online fitness industry literally skyrocketed. As I mentioned above, there are no signs of stopping. Some estimates suggest that the online fitness industry will be worth approximately $80 billion in 2026.
What Makes People Prefer Virtual Fitness Training Over Traditional Gyms?
More people than ever before are hiring online fitness coaches, yoga trainers, and other specialists in the fitness industry. There are plenty of good reasons for that: no expensive gym memberships, less time spent training, and, above all, comfort. Being able to train under professional guidance from the comfort of their homes is a key perk clients love about online fitness classes.
The rest of the important benefits your future clients will demand when paying for the fitness services you offer online include personal approach and guidance, scaled training and nutrition courses and programs, day-to-day and week-to-week check-ins, and so forth. Hiring a personal trainer in a brick-and-mortar fitness club would be very expensive, but the same approach would cost a lot less online while providing identical value to the client. 
The Essential Checklist for Starting an Online Fitness Business 
I'll guide you through 10 steps to take when starting an online fitness business, but there are numerous things to check before you initiate the process. I've narrowed down this checklist to the most important aspects.
Item 1: Check the Competition
As a wildly growing industry, the online fitness business world is VERY competitive. As soon as you scroll through Instagram or you open a random app you downloaded on your mobile device, you're likely to see yet another ad that promises to help you shed some extra weight or build the V-taper back you've always wanted. This is a good thing, I believe. The more competition you have, the wider your initial research should be. Plus, building your online fitness coaching business the right way from the ground up will help you stand out from the rest by steering away from potential issues. By taking the time to conduct proper research, you will spot the mistakes that stop the growth of your competitors' businesses. 
Studying the competition is by far the most important step in starting an online fitness business. It will give you most of the answers you need and, once you gather enough information and process it, it will pinpoint what to do and what NOT to do to be a successful online fitness trainer. 
Item 2: Conduct a Proof-of-Concept Study
The previous step will have mostly covered this item in your checklist, but I still need to mention it because this is a MUST. Even if you think that you have a radical idea that would quickly become successful in the online fitness niche, it could always prove to be a mistake. Seeing what works with others will most probably reveal if your idea has potential.
Item 3: Check the Current Trends
Things never stay the same for too long, especially in a challenging and fast-paced environment, such as the world of online workout programs and virtual trainers. There are constantly new training and dieting methods emerging, as well as different new forms of interaction. The pandemic taught many among us to use Zoom for numerous purposes, and it's one of the ways to lead a Zumba class today, for example. Roughly 20 years ago, Greg Glassman invented CrossFit, which became a worldwide phenomenon. Ten years ago, almost nobody would take the time to create a meal plan designed especially for you, based on your particular needs, preferences, and goals. Today, you can get detailed and highly customized training and meal plans based on numerous factors you never knew existed. This all goes to show that you need to either find a new trend or study the current ones thoroughly. 
Item 4: Find Your Niche
Most people who plan on becoming a part of the online fitness industry know exactly what they want to become, which is a decision mostly based on their experience. You can do the same and become a fitness coach/virtual trainer, a yoga instructor, a weight loss consultant, or any other role you feel comfortable with. But given the constant shift in trends, you might be able to blend in a few of these roles. Studying different niches and being able to compare your skills and experience to what it takes to become part of them will show you the right path to follow. 
Item 5: Build Your Personal Background 
Becoming an online fitness coach can only be done if you have the knowledge, qualification, and experience needed. You need to understand the specifics of the products or services you intend to offer, but you also need to prove that you do. Highlighting your career is a must, but you may need to take different courses or acquire certifications. This is a vital part of the research process. For example, if you're planning on designing meal plans for your clients, you need to be a certified nutritionist if you want them to trust you, or you should at least have a proven track record of success stories with happy clients that would showcase your knowledge.
10 Steps to Start a Successful Fitness Business
Once you're done with researching this vast industry and, particularly, the niche you'd like a piece of, the time to leap into action will come. 
I took my time to dwell deeply on this matter and came up with 10 pivotal steps that will shape your business and determine if it would be successful or not. I don't advise you to skip any of these steps, as they all matter a lot.
1. Create Your Initial Business Concept
This is the initial blueprint you must create before shaping your final business plan. The concept needs to cover all the basic aspects of your online fitness endeavor: the niche, the scope, the specific products or services you intend to offer, the platforms and sales channels you will use, and so forth. 
2. Find Your Audience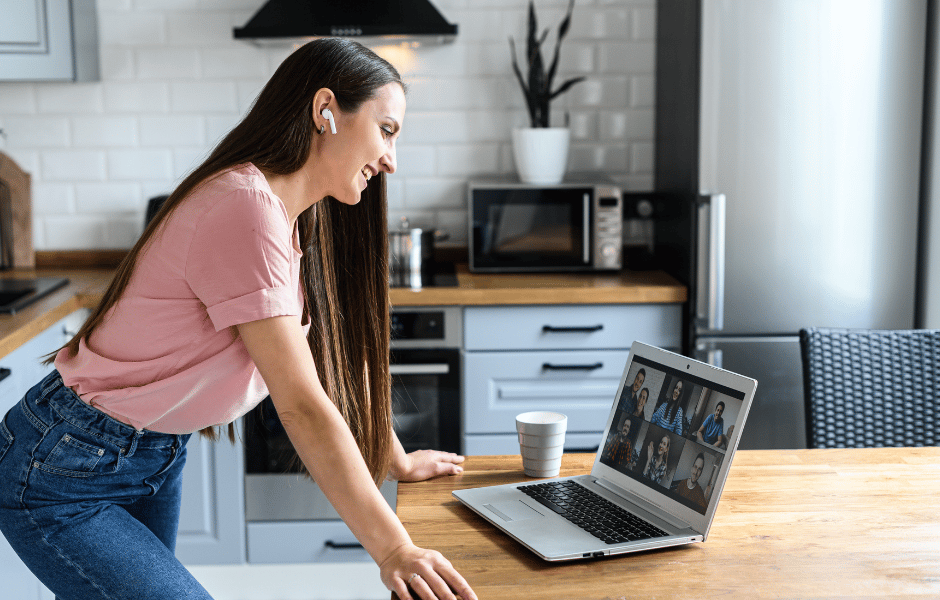 Being able to determine your target audience is imperative. It will allow you to analyze your initial ideas and compare them to what your dream clientele would expect from you.
Questions to ask yourself when you want to be sure you're targeting the right clients:
What type of people would buy your services or products?

Why would your clients buy your services or products?

Would your projected target audience require personalized services?

What limitations and restrictions are there to consider (related to age, location, service affordability, and so forth)?

Can you cover your target audience's needs by offering something new to them?
There are more questions to add to this list. The more you ask yourself, the better the result will be.
The Facebook IQ Audience Insights is an amazing tool to use when you need to identify your target audience.
3. Create a Business Plan  
Once you have a concept to work on and you've determined your niche and clientele, you should create a detailed business plan. It must comprise everything: the social media platforms and other sales channels you intend to use, the time frame you set to make it all happen, the budget you'll need for creating a website, video content, social media advertising, hiring subcontractors, assistants, or consultants, and plenty more aspects. The initially set budget should be well-thought and it should include every tiny expense you can think of, including fees for consultancy services, certificates, permits, courses, and even the monthly internet bill.
4. Check for Required Certifications and Registrations  
Since I mentioned permits, you need to be absolutely sure that you have what it takes to run an online fitness business in terms of legislation. Some regions or countries require permits, licenses, or certifications. Being a licensed physician, nutritionist, or fitness coach may not be a must, but it would create the credibility you need as a competitive advantage.
5. Fund Your Fitness Business 
Funding your business is sometimes harder than it seems initially. If you don't have money to start your new online fitness project, you'll need to source capital. There are plenty of ways to do it: a loan from a bank or a relative, finding a business partner or an investor, or a small business support program (there are both government and privately funded ones). If you already have a good reputation in the fitness world, it would be easy to attract a sponsor or an angel investor to fund your business project. 
6. Create a Brand That's Recognizable
In the world of retail and service-based businesses, branding and PR can come a long way. It's best to leave this part of launching your business to professionals. Hiring a PR and/or marketing consultant usually pays off sooner than later. You simply must build a brand to be successful. There's no other way. Every aspect matters: the business name, the logo, the color scheme, the font, the slogan, the message the brand sends, and the vibe it sends (it's mostly based on your target audience).
7. Shape Your Marketing Strategy and Pick the Fitting Sales Channels
You should have a clear idea of the sales channels you will be using. The careful positioning and marketing of whatever your service portfolio might be will determine your success. The strategy you craft needs to include social media platforms and sales channels, advertising options, affiliate channels, SEO, and so forth. Targeting the right groups and using the appropriate sales platforms will guarantee a faster and better result. Plus, you won't waste money on ads that will not generate any revenue. 
Even if you have the ultimate action plan to take over the most fitting sales platforms, you will still need quality content that will help you market your new online fitness business. Being able to generate and optimize sales letters, landing pages, email campaigns, and social media posts and ads is the key to success. 
Social media platforms and messenger apps, such as Instagram, TikTok, Facebook, and Messenger, among other similar solutions, are often the perfect way to promote your online fitness coaching business and find clients.
Here's an example of how just a couple of the popular social media platforms can skyrocket your profit:
8. Create a Website 
This should be on your agenda! Even if you're relying mostly on social media to run your fitness business online, you should have a well-designed, informative, and interactive website. Knowing how to build an online fitness business means that you must know how to create an appealing website. It's not that hard to do it, and it can be very affordable, too. There are website builders that could do the job. Don't worry about personalization – these platforms have what it takes to create a stunning website fast.
9. Build an App 
This might not be part of your entrepreneurial journey across the world of online fitness coaching and training, but if you're planning on offering personalized services and solutions, you'd need to have an app. It should be exactly what your clients would look for in terms of added value, usability, ease of access, and rewards. For example, clients who purchase a custom nutrition plan or a 12-week bulking course would be able to confirm their progress by filling in data or completing different tasks. This is a great way to monitor and guide them. Again, building an app is not a must; it depends on your business model.
10. Interact with Clients Using Social Media
If you're a virtual trainer or a fitness coach online, your clients are likely to be mostly on social media. This is why your focus and effort should be all about engaging your target audience and interacting with as many individuals as possible. One of the best ways to do this is to promote your online fitness business by giving free advice and tips. Providing value for free will only cost you creating the content for ads and paying to run them, but it will result in a stronger brand. Your future clients need to know you're reliable and knowledgeable before they trust you enough to hire you.
Important Aspects of Online Fitness Business to Pay Attention To
Starting an online fitness business should follow the process I described above (in most cases, at least), but it needs to continue with additional steps aimed at perfecting it and adding value to your peers. I'll highlight some important aspects to consider once the wheel starts turning.
Offer Online Classes and Sessions
Most of your clients would probably prefer to join an online class or meeting, or even a private session. This means that you need to offer such services, as well as provide the means for a stable connection and quality streaming. The more value you provide during these sessions and virtual meets, the faster your business will grow.
Create Quality Content in Exchange for Nothing 
I already mentioned the crucial importance of quality content. You should be prepared to offer the most informative lessons, advice, tutorials, and other forms of content, alongside videos on important topics your clients would be interested in. I can't stress this enough: provide free advice and guidance. This doesn't mean you'll be losing money by doing something and not getting paid for it. Quite the contrary: doing so will attract more potential clients and help you reach the revenue goals you've set initially.
Set Up an Easy Onboarding Process
Going for lengthy onboarding and the sign-up process is never a good choice. Your clients should not waste their time until the moment you provide value for them comes. Let the content you create work its magic and provide your audience with easy sign-up and booking options. They would gladly get on board and hire you if they are able to see you're worth it, and becoming part of your clientele only takes minutes.
Implement an Easy Payment Process and Offer a Lot of Payment Methods
In today's world, people demand to pay online using the method they prefer. Not providing them with such a possibility would result in losing clients. This is why I strongly suggest that you offer a plethora of payment methods: credit and debit cards (VISA, MasterCard), digital wallets and online payment platforms (Apple Pay, Google Pay, Venmo, Cash App, PayPal), and even cryptocurrencies. Having the widest possible variety of options to offer your clients is how you'll make sure you'd never lose a client due to not supporting the payment method they prefer. 
Another important note I should make is the importance of an online POS system. Unlike the brick-and-mortar fitness center point-of-sale solutions you could opt for, your online fitness business would need a solution that's compatible with online stores, eCommerce platforms, and other sales channels. It should also be integrable with third-party software. 
Use an Appointment Calendar
To organize and plan your business, as well as to allow your clients to book meetings, you'll need to introduce a bulletproof schedule to your workflow. This could be a specific software solution, such as HubSpot Sales Hub or Calendly. It's an absolute must to use such planners to prevent causing a mess when working with dozens or even hundreds of clients at once. This type of software can usually be paired with Google Calendar (in case you use it).
Analyze Your Performance  
Once you kick it off, it will not be long until you have results to process and analyze. Through various tools like Google Analytics, you could gather data related to the performance of your ads, and you can also see which parts of your service portfolio are the most preferred ones. This way, you'll rethink some aspects of your online fitness business and introduce changes to what you're offering and the way you offer it. 
Online Fitness Business Ideas 
Deciding to join the online fitness industry is one thing, but choosing what to offer in particular is another story. I went through the important process of finding your niche, but I felt I must suggest some of the best niche services and activities you should consider.
Start Working as an Online Fitness Instructor 
To learn how to start an online fitness training business, you need to know how to become a trainer first. There are courses to take and tutorials to follow on the matter. If you're already a fitness coach and you plan on creating your own online fitness gig, you'll be on a faster track.
Home fitness and online workout programs are becoming more popular by the minute, despite being available for years. Becoming a fitness coach able to design workout programs and weight loss plans is bound to be successful, as long as you pay attention to the important details and play your cards right.
Organize Fitness Workshops and Become a Group Training Fitness Coach
There are hundreds of fitness and wellness workshops and online training courses you could lead. Becoming a virtual trainer who guides groups is a trendy activity to engage in, not to mention that you could link various other income sources, such as webinars, personalized meal plans, suggested shopping lists based on meal prep requirements (bulking, keto, etc.), tutorials, and so forth.
Teach Yoga Online 
Yoga has been popular for quite some time, but many people have yet to discover that they can receive the best training and guidance online. This gives you a massive opportunity to teach yoga online, using a live-streaming service, a group chat, or a specific app.
Create a Virtual Gym
You can start a virtual gym by suggesting different training programs and methods based on the equipment people have at home. You can also create an entire portfolio of substitute exercises people can perform at home without weights.
Become a Weight Loss Consultant 
Weight loss will always be a niche that millions of people are interested in as clients. You are guaranteed to have a long waitlist if you prove that you can deliver results. This is the reason why becoming a weight loss consultant must be preceded with relevant experience that can be proven.
Starting an Online Fitness Business From Ground Zero: The Success Stories
There's nothing more motivating than seeing someone successful in the field you're about to conquer. This is why I love sharing success stories. They can be very inspirational, but you can also use these stories to learn from people's mistakes or literally steal their ideas. It's perfectly fine to do so, and you can always tweak the ideas you find to be awesome before applying them while chasing your own goals.
The success story I want to share is truly inspiring and also a textbook example of how to get things done. Jay Dang's journey shows how being passionate and harnessing the power of social media platforms is more than enough to create a profitable business. When his NFL dream was shattered, he didn't give up. He used his passion for fitness and bodybuilding and started posting content on social media. Once he learned how to manage ad campaigns, he took his business to five-figure monthly sales.
Another great example is Joe Logalbo's story. Check out the video below to see the incredible story of how Joe went from rags to riches. This is inspiration in its purest form.
In Conclusion
There never was a better time to start an online fitness business than today. This is a vast industry offering endless possibilities, waiting for you to grab them. To do it, you must build the foundation of what has the potential to become a sustainable online fitness training or coaching business or a similar project.
If you take the steps necessary to research the field and prepare for your launch, you should be able to enjoy rapid growth. Being careful along the way and not allowing compromises will propel you to success. Hopefully, the steps I suggested and the additional tips will help you achieve your goals faster.
How to Start an Online Fitness Business: FAQs
How do I get online fitness clients?
To attract more clients for your online fitness business, you must engage a local or specific community group and build on top of. You should also allow clients to schedule appointments and buy your services directly using social media. Don't forget to offer free advice and learn from those who are ahead of you in this game.
How do I become an online trainer?
To become a fitness trainer online, you need to choose a niche and perfect your skills. Next, you'll need to create a brand and a business framework, alongside a budget, social media accounts, and a marketing strategy. 
Is online fitness coaching worth it?
This is a niche that's well worth the effort. It will allow you to help hundreds of clients and build a successful brand while enjoying being an entrepreneur and making a good living out of it. It all comes down to planning and skills. 
How much do online fitness coaches make?
Online personal trainers can earn six or even seven figures per year. It depends on the growth of their popularity and their success rate. Still, the majority of personal trainers earn roughly $50 per hour. This is also a competitive income to have.