(Last Updated On: 02/12/2023)
Written by Shahab Abbasi: Software Engineer/IT Specialist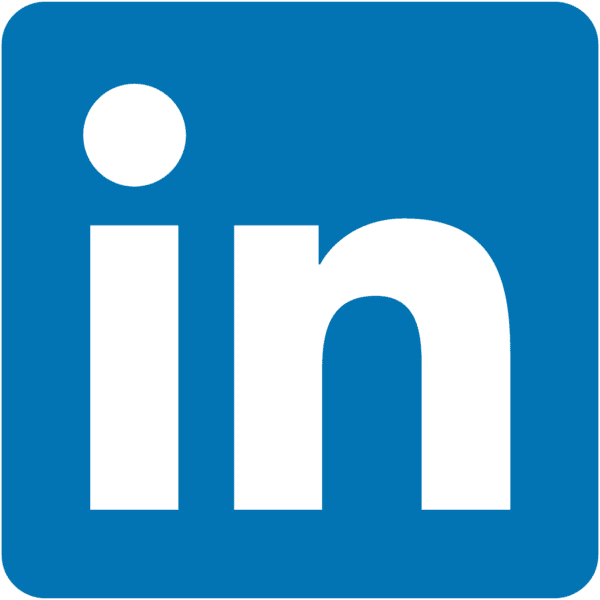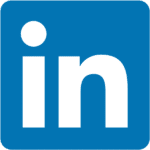 Affiliate Disclaimer: Our product review team dedicates hours of research, fact-checking and testing to recommend the best solutions to business owners. We earn from qualifying purchases through our links, but this does not influence our evaluations. Why trust our reviews?
The best fitness center POS system will improve customer service and allow for easy processing of client data, retail sales, and requests. For the best experience and improved efficiency, you should only opt for a system with gym-specific member management tools.
Our Expert Pick
EZFacility

If you want to grow your Fitness Center Business EZFacility POS is the one to consider.

EZFacility Offers

Online Scheduling

Management 

Membership System

System Security & Backup 

& More!
Don't have time to read this whole review? Skip ahead to: 
Fitness Center POS Software – Brief Overview
A POS system for a fitness club can be helpful in easing the burden of day-to-day club workflow and managing finances, but it really is a custom, high-end POS system which can give club managers the right tools to grow their business and become more successful. Basically, integrated Point-of-Sale systems can simplify your club's operational processes, manage your finances more effectively, and increase the satisfaction of your members at the same time.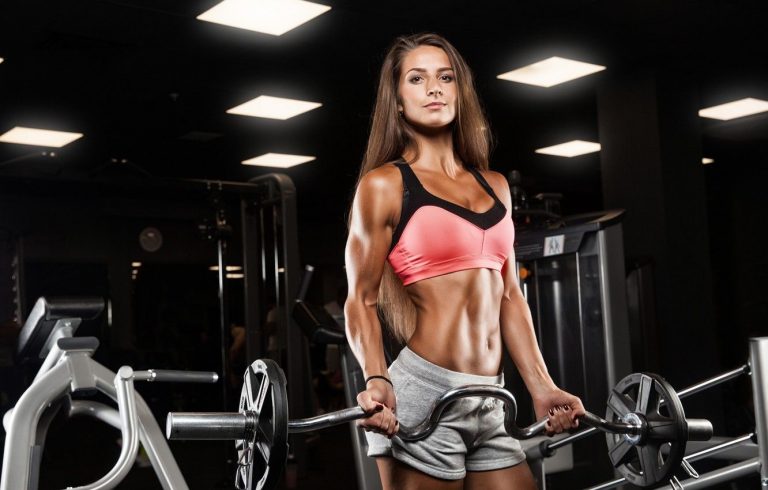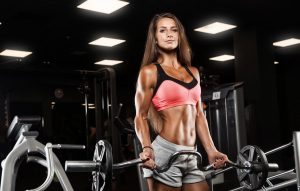 There is no doubt that a POS system plays a vital role in the growth of a company. A POS System for Fitness Center also plays a vital role in the growth of your fitness business. Aside from that, it is a gr
eat way to increase revenue and keep members. Using a central hub, you are able to manage the members and leads of your organization. Consequently, it will be able to take your fitness business to the next level as a result of this.
Make sure that, when choosing the gym POS system that is right for you, it solves all the problems you may have in the future. It is also likely to provide a catapult for your business, so you need to consider using it.
The top 5 fitness center POS software were selected based on the features, pricing, and pros and cons of several POS software from feedback on trusted review websites such as Capterra, G2, and Trustpilot
5 Best Fitness Center POS Systems
| | | |
| --- | --- | --- |
| POS System | Software Subscription Fees | Payment Processing Rate |
| EZ Facility | Quote Based | Varies from one merchant to another |
| Armada POS | Quote Based | Quote Based |
| ClubWorx | Starting from $59/Month | Varies from one payments processor to another |
| Gym Master | Starting from $85/month | Starting from 2.75% + $0.10 per transaction |
| FRAN POS | Starting from $199/month | Varies from one payments processor to another |
EZFacility – The Best Fitness Center POS System Overall
Armada POS – The Best Fitness Center Management Software
ClubWorx – The Most Customizable Fitness Club POS System
GymMaster – The Best Mobile-Based Fitness Center POS System
FRANPOS – Best for Online Bookings
1. EZFacility – The Best Fitness Center POS System Overall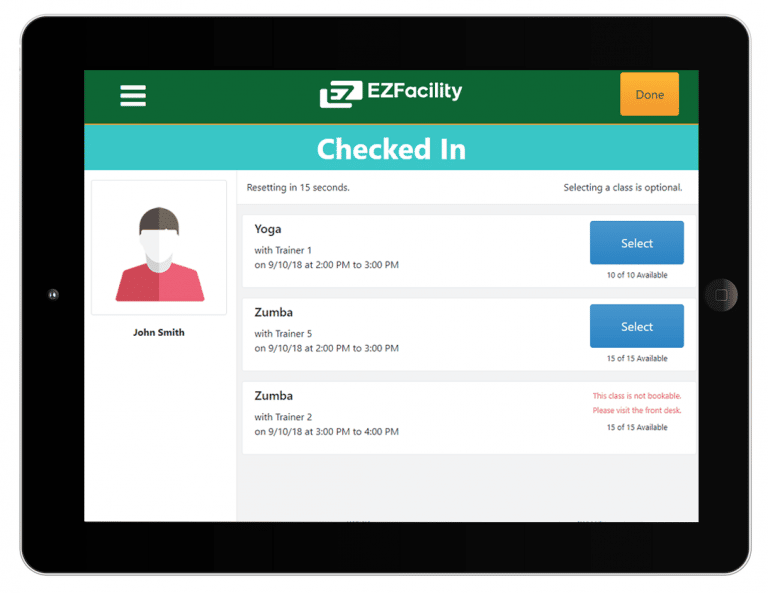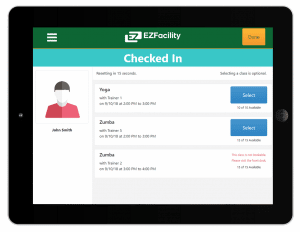 EZFacility is a web-based gym and fitness center management system that empowers gyms and fitness centers to streamline their business operations, automate tasks, and keep track of payments in order to improve the quality of their services. Whether you are a small or medium sized business, or a large corporation, our software is designed to meet your needs.
It is very important for gyms and fitness centers to have software and billing systems that will allow them to schedule personal trainers, effectively manage memberships, prepare trainer payrolls, as well as manage invoices. There is also a feature that allows gym members to book online slots, register, and handle payment.
Core Features
ACH Payment Processing

API

Access Controls/Permissions

Appointment Management

Attendance Management

Attendance Tracking

Automated Scheduling

Barcode / Ticket Scanning

Billing & Invoicing

Booking Management

Calendar Management

Certification Tracking
Why Choose EZFacility? 
Self-Service Client Portal 
Allow your clients to update payment information, pay outstanding balances, view the calendar, schedule sessions, purchase packages or memberships, or register their kids for summer camp. These may be carried out conveniently through the online EZFacility client portal that is integrated into the POS system.
Branded Mobile App
The EZFacility mobile app gives fitness center clients access to facility information, business social media accounts, schedules, trainer profiles, push-notifications, and promotions.
Adding the App to their mobile wallets allows the clients to ditch the physical member cards. The application is available for Android and Apple mobile devices.
Pros
EZ Messaging schedule and message campaigns

Streamline registration process

Checkout process is more manageable
Cons
Difficult to understand at beginning

Takes time to process invoices

Can't create customized reports 
EZFacility Pricing
EZFacility does not publicly advertise their pricing as it's quote based depending upon the needs of your business. 


2. Armada POS – The Best Fitness Center Management Software 
Armada POS System is built specifically for the needs of a full-service Fitness Center, and it is packed with a range of features that allow you to manage your Fitness Center in no time at all. It lets you keep an eye on your inventory, manage supplier contacts, and issue purchase orders from a single interface. Make more successful, targeted promotions by keeping a database of your customers, their contact information, and their purchase histories.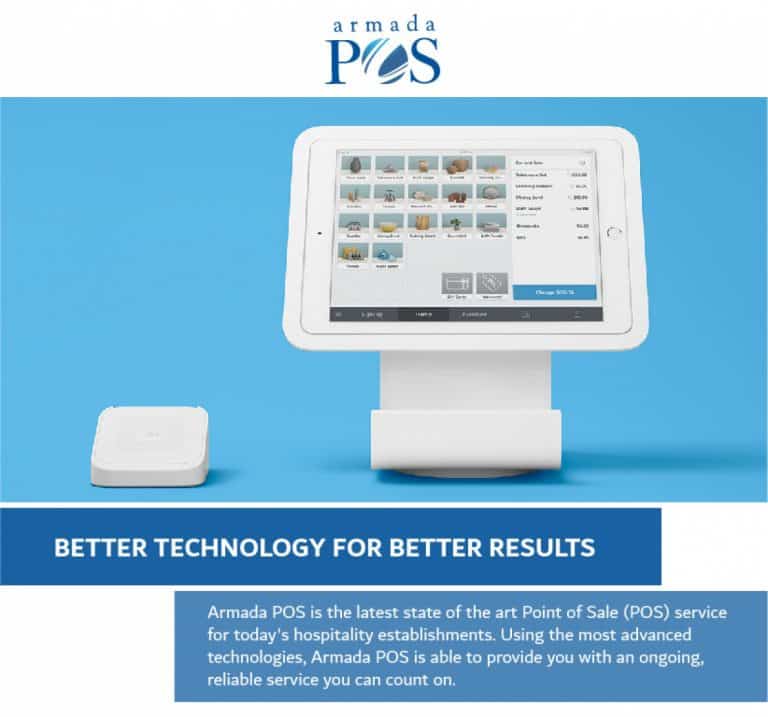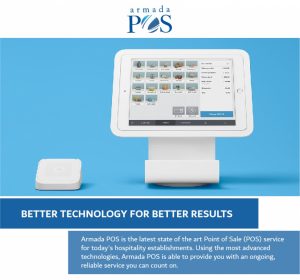 ARMADA Gym and Fitness Club POS system is designed to grow with your clubs, allowing you to manage multiple stores from one central location, just as you grow.
Core Features
Inventory Management

Cash Management

Advanced Sales Tools For Staff

Employee Management

Retail Management For Unified Commerce

Reporting

Always On Mode
Why Choose Armada POS? 
The Armada fitness club and gym POS system is a modern facility management solution that is packed with a myriad of tools you need in your facility.
The system has been proven to streamline day-to-day gym and fitness center processes, including payment processing and membership fee collections.
The provider offers a flexible, and scalable retail management platform to suit different gum and fitness club applications. Some of the capabilities that make the Armada gym POS system stand out include: 
Armada Retail ERP
Offers a completely integrated Retail Accounting system to simplify the management of your complex distributed organization. The software optimizes all bookkeeping tasks, ranging from daily deposits to handling customer balances, for a retail environment. 
Advanced Sales Tools
Give your staff powerful sales assistance, hence help them provide even better customer service. With the sales tools offered by this software, you can increase basket size, especially with the relevant product recommendations capability. 
The system is also capable of artificial intelligence and machine learning, delivering meaningful product suggestions based on previous purchases each time. The POS system offers a powerful search engine for multiple data sources. Armada fitness center POS stations also support serial number tracking and an array of promotions including mix and match, multi-buy, and automatic discounts.
Pros
Easy to learn and easy to use

Automatic stock transfers

Customization

Outstanding customer support 
Cons
Some users have reported software glitches
Armada POS Pricing
Armada POS pricing is only available through a customized quote. 
3. ClubWorx –  The Most Customizable Fitness Club POS System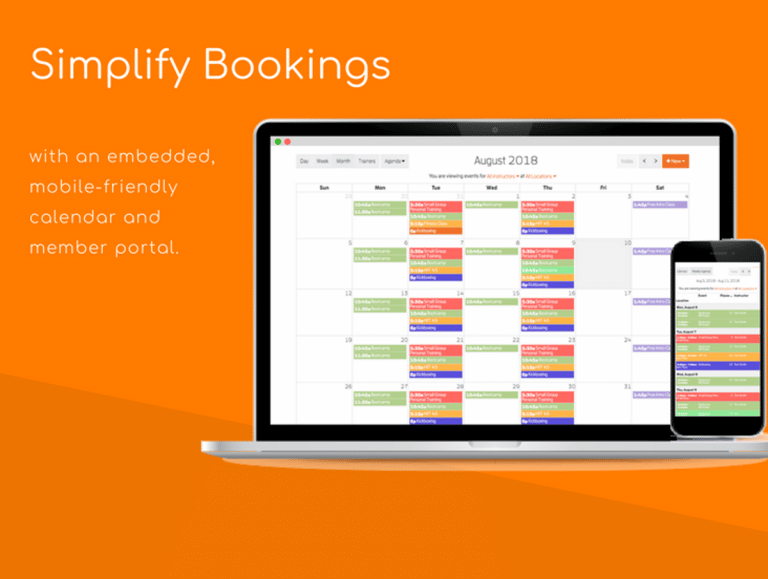 Clubworx is a scalable management software solution designed for gyms, fitness studios, golf clubs, martial arts centers, and bootcamps. Designed to fit the needs of class-based gyms and studios, Clubworx features for member management, remote class booking, and attendance tracking. Make your fitness business grow faster by using our easy-to-use fitness management software. The process of enrolling new members as well as empowering your current members is simple & easy with Clubworx.
Core Features
Application Management

Task Management

Sales Reports

Appointment Scheduling

Fitness Plans

Session Notes

Real Time Data
Why Choose ClubWorx POS?
ClubWorx is one of the best cloud-based fitness club member management solutions in the industry.
It offers you the tools you need to reduce the time spent on daily admin tasks. In this regard, it is capable of automating payments, bookings, and communications.
Effortlessly track attendance and get access to reports to measure key metrics. The ClubWorx gym POS system has a lot more features and capabilities to offer, including:
Book and Pay
It allows you to sell casual classes, challenges, and other events online with ease. Clubworx provides a simple online checkout process, with instant payments. This allows your fitness club members to quickly purchase access to challenges, courses, and seminars.
Automated Late Cancellation Rules and Fees 
Member attendance levels are one of the key business indicators in a fitness center. This is why you need to manage member attendance accurately. Clubworx lets you set canceling policies for classes and sessions. 
For instance, if you do not allow cancellations within 24 hours of a class starting, the software will help you enforce the policy. It gives you the option to apply late cancellation fees as an added incentive for the members to stick to their bookings.

Pros
Ease of use

Customer support 

All platforms supported
Cons
Scheduling issues have been reported
ClubWorx Pricing
Clubworx offers a free plan for businesses with under 20 active members/students. ClubWorx paid plans start from just $89 per month (annual upfront payments available at 20% discount).
4. GymMaster – The Best Mobile-Based Fitness Center POS System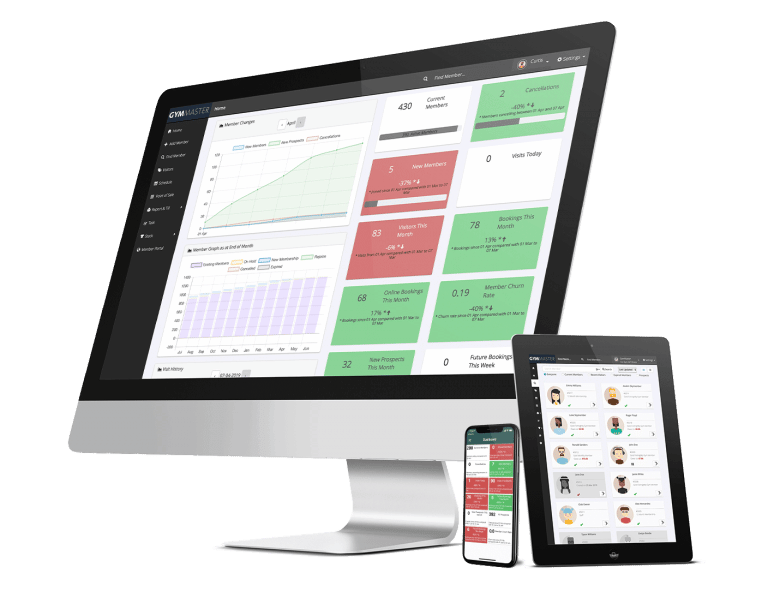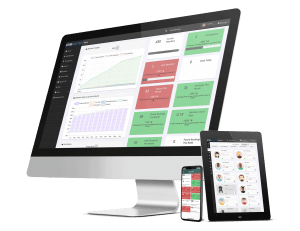 GymMaster, a fitness business software solution trusted by thousands of gym owners in more than 36 countries, was designed hand-in-hand with gym owners in order to provide gym owners with a complete membership management system for their gyms.
The GymMaster fitness management system can be implemented at any type of fitness facility, including community gyms, studios, health clubs, facilities with multiple locations, or personal trainers.
The GymMaster software simplifies gym management so you can spend more time doing the things you love – whether that's hand-on training your clients or strategizing ways to grow the business.
GymMasters intuitive layout makes powerful actions easy to perform. There are features in it for everyone—PTs will appreciate its mobile & member-friendly features, admins will save hours, managers & owners will know what's going on, members will enjoy booking & managing their workouts on the native app, and management & owners will be well-informed.
Core Features
Attendance Tracking

Payment Processing

Billing & Invoicing

Reporting & Statistics

Membership Management

Event Management

Calendar Management

Electronic Payments
Why Choose Gym Master POS?
Gym Master offers users a variety of billing options, so they can choose the plan that works best for their business. It's also highly customizable in terms of billing: you can choose your billing cycle, fees, and engage in automated communication to notify you when payments are missed.
You can extend your gym's hours or go 24/7 to keep up with your competitors without having to hire staff round-the-clock. Whether it's a staff member's seniority, a time of day or the status of the bill, Gym Master's access control allows you to control who can enter which doors, and when. Due to the full integration between the hardware and your database of members, you no longer have to deal with double entry, unnecessary stress, or middlemen markups.

Pros 
Cost effective 

24/7 customer support

User-friendly interface

Transparent pricing
Cons
Difficult to set up for the 1

st

time
Gym Master Pricing
Pricing is based on number of current members (casual, concession and prospects do not count towards current membership)
There are four levels of subscription package available:
Studio – $69 USD/month – 150 members, automated check-in

Standard – $99 USD/month – 400 members, single door access (24/7)

Professional – $189 USD/month – 1300 members, multi-door access (24/7)

Enterprise – Price on Application – Unlimited members, for multi-site & complex arrangements
5. FRANPOS – Best for Online Bookings
It is well known that FRANPOS is a solid all-in-one POS system, FRANPOS caters specifically to franchises, which is why the name "Fran" is derived from the word franchise. It is beneficial to gym owners with industry-specific features that are integrated right into the software, thereby eliminating the need to purchase additional software.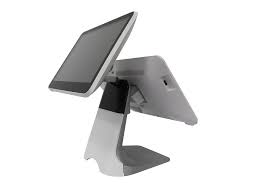 With FRANPOS, you get numerous POS features, integrated gift cards, and an eCommerce capability at an affordable price point. Franpos lacks offline functionality for taking card payments, and its inventory management system leaves something to be desired. Small businesses may be better suited to the POS than franchises in some ways. Still, Franpos remains an important POS competitor in an industry that is rapidly expanding.
Core Features
Automated Membership Billing

Appointment Booking

Resource Management 

Franchise Management for Multiple Locations

Seamless Guest Check-in

Review Management
Why Choose FRANPOS System?
FRANPOS works with businesses of all sizes and in a variety of industries. This system works great for many types of service businesses, including gyms, because it includes membership billing and appointment booking features. There are a lot of excellent features in Franpos' appointment booking module in particular. The timing and frequency of appointments are matched with employee availability, taking into account their breaks and meals to maximize efficiency.
Besides the scheduled and walk-in appointment queues, Franpos' appointment module also offers single, recurring, and linked appointments; appointment waitlists; and appointment text/email confirmations. This level of functionality is normally only available through an additional booking app.
Pros
Franchise management at higher plan levels

Built-in online booking & membership functionality

Multiple processing options

Comes with loyalty & gift cards
Cons

FRANPOS Pricing
For single-terminal businesses, FRANPOS pricing starts at $199/month; for multiple-terminal gyms, it's $249/month. Adding unlimited terminals to either plan costs $99/month. You will have to pay an additional $99/month for an eCommerce website on which you can book appointments in addition to recurring billing and appointment booking. There is no in-house payment processing at FRANPOS, but it integrates with a number of outside payment processors.

Things to Know Before Choosing a Fitness Center POS System: Buyers Guide
Based on statistical findings, about 80% of Americans who join fitness centers quit after five months or so. As such, you will need to apply the right set of tools to retain members and attract new ones in the currently booking industry. 
The best fitness center POS system will help you elevate customer service standards, and manage the business more effectively. Get a POS system that makes it easier for you to register new members, track the existing ones, manage schedules, payments employees and generate relevant reports. 
To get the right fitness center POS software, here are some of the key considerations you need to make:
Management Tools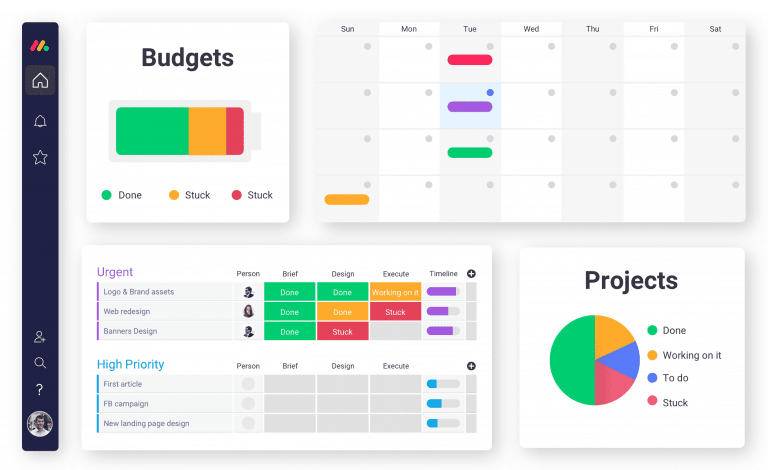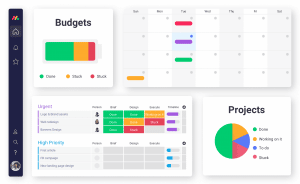 In addition to processing payments, the leading gym POS systems are designed to accomplish an array of management tasks.
Ranging from sales, and membership management to booking, billing, and reporting, the system should make management easier and more convenient. 
For enhanced convenience, the software should allow you to manage all business and member data from a single point. Some of the management tools you should consider having in your fitness center software include: 
Easy Configuration 
Although some of the leading providers will help you with setting up your POS system, the configuration should be relatively easy. It should also allow you to customize the entire system configuration to your specific business requirements. 
For instance, it should let you configure the membership plans, contract commitments, product packages and automatic renewals to your business model. 
Dashboard
Your preferred gym software should be capable of displaying all the important business data and KPIs in an interactive Dashboard. This ensures that you gain insights into the various processes and business performance at a glance. 
The interactive Dashboard feature should also allow you to customize widgets to your fitness club requirements. The system should also update the displayed information in real-time and allow for remote access from anywhere. 
Employee Management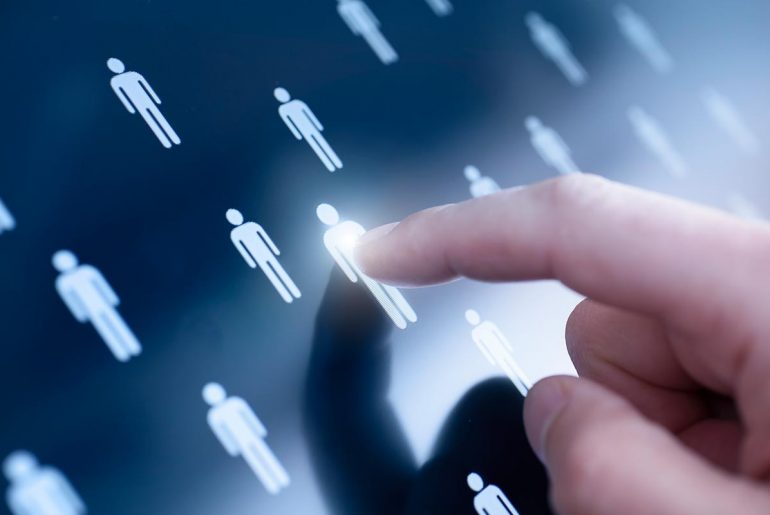 The best fitness center software should allow you to regulate employee access based on their responsibilities. The system should also make it easy for you to create and manage employee schedules as well as assign daily tasks in real-time. 
Revenue Management 
Most of the leading fitness center POS systems are capable of tracking sales and other revenue streams in your business in real-time.Get a system that allows for easy management of all income streams, including personal training sessions, contracts, retail, and classes, from a central point.
Reporting and Analytics 
Fitness center business models differ from one center to another. To get meaningful data and insights from your POS system, it should allow you to customize the reports to your requirements. Ranging from access control, and sales reports to inventory and memberships the system should generate reports that are tailored to your fitness center. 
Facility Booking Tools 
You need a POS system that can streamline facility booking and ticketing. It should also make it easier for you to manage all your zones and streamline the relationship between contracts, payments, and specific access types. Here are some of the facility booking tools you should look for:
Capacity Management 
The software you opt for should offer you a comprehensive visualization of all the zones in your facility as well as the time slots. This will ensure that there are no errors in the booking process. It will also prevent overbooking at all times. 
Online Ticketing and Booking 
The system should be capable of selling tickets to specific zones and events in your establishment in real-time. It should also allow for a quick cashless payment process and automatic ticket confirmation. 
Integrating your website to the POS system to your business website will allow the members to reserve zones and facilities online. This ensures that members can make reservations and make payments in real-time from anywhere. 
Access Control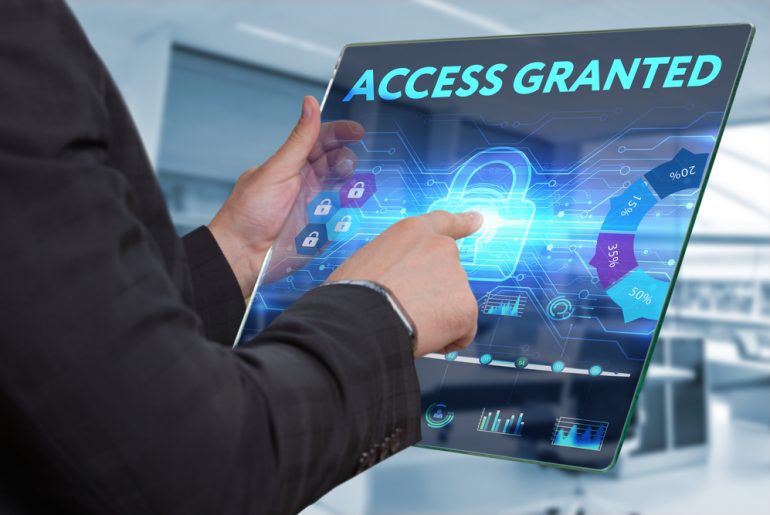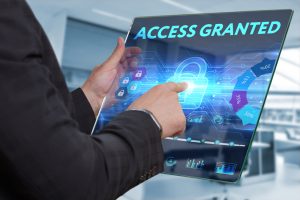 To allow for better control of the facility, you need to gain control over access by members and staff.
The software you get should be capable of regulating access in your gym based on the access rules tied to product packages and member contracts. 
It should also let you manage access control permissions for the members, including attendance, entry limits, access to different facilities and specially allotted access periods for different memberships, and lockers.  
With regard to time management, the system should allow you to sell tickets that correspond to certain time periods. The tickets should be usable by the members of the various zones and facilities in your fitness center. 
Easy Payments 
With an industry-specific fitness center POS system, your clients will be able to add products and services to respective shopping carts.
The software will then allow them to checkout through the integrated payment gateway.  Whether paying in the gym or online, the system should make the process simple and straightforward. 
Automation and Marketing 
To increase engagement levels, the system should automate everyday communication tasks for the members.
For instance, it should feature automated reminders, event messages, and confirmations. Such tools will save you time on correspondence, allowing you to focus on the members.  These have been proven to boost retention rates in many fitness centers across the country. Here are some of the automatic and marketing tools that will come in handy: 
Member Motivation 
With the right software, you will have an easy time keeping your gym members active, reminding them of their fitness goals, if they happen to miss a few days. In this regard, you should get a system that features push notification, email and SMS capabilities.
Customer Segments and Tags 
Your preferred fitness center software should have the right tools for creating dynamic segments and tags. These will help you group the members in a better way, and offer them personalized communications. 
This will also make it possible for you to advertise the right offers to each member, based on their preferences. 
Automated Campaigns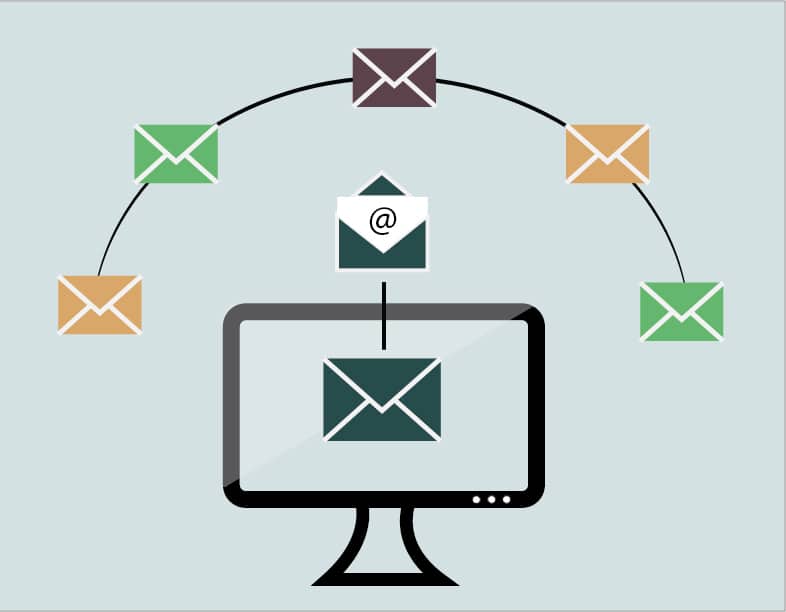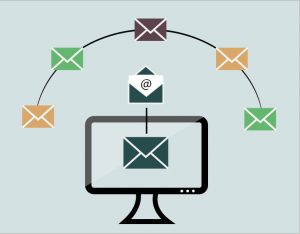 In addition to collecting relevant customer information, the system should be capable of building smart campaigns.
You should also ensure that the solution can send automatic messages to the members on various occasions, including payment confirmations, and motivational messages. 
Staff and Trainer Notifications 
Again you will need that allows you to communicate directly with the staff and trainers in the fitness center. For instance, it should be capable of sending automatic notifications to them regarding upcoming events or changes to their schedules in real-time. 
Final Verdict 
When it comes to managing the resources, employees, members, and finances of your fitness center, it can be a daunting task, particularly if you don't have the right tools at your disposal. Your gym or fitness center should only use a POS system that is tailored to meet the needs of the fitness industry. 
Whatever your business type, this guide will help you choose the best POS System for fitness center. Get started with our expert choice, EZFacility POS now.
Frequently Asked Questions
What is the difference between a fitness center and a gym?
Fitness centers typically offer more than standard gyms. A fitness center often provides members with additional amenities like pools, running tracks, basketball courts, and more.
How much does gym software cost?
On average, software for gyms and fitness centers can cost around $100-$200+ a month.
What is fitness management software?
Fitness management software refers to a software system that allows businesses in the fitness industry to more efficiently manage their fitness center.
What makes fitness POS systems different?
There are features that make fitness POS software stand out from the rest like: personal training/class booking, recurring billing, and membership management. In addition, fitness POS software should allow members to easily check-in, allow gym owners to sell merchandise/health products, and better manage their employees.
What is the best software for gyms?
EZFacility is a robust gym management system that offers many fitness-specific features.
What software does Orangetheory Fitness use?
Orangetheory franchisees use Qvinci software.
What software does Golds Gym use?
Golds Gym locations use the software Motionsoft.