(Last Updated On: 07/28/2022)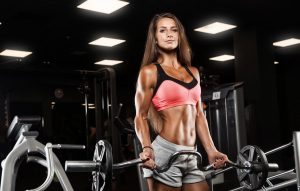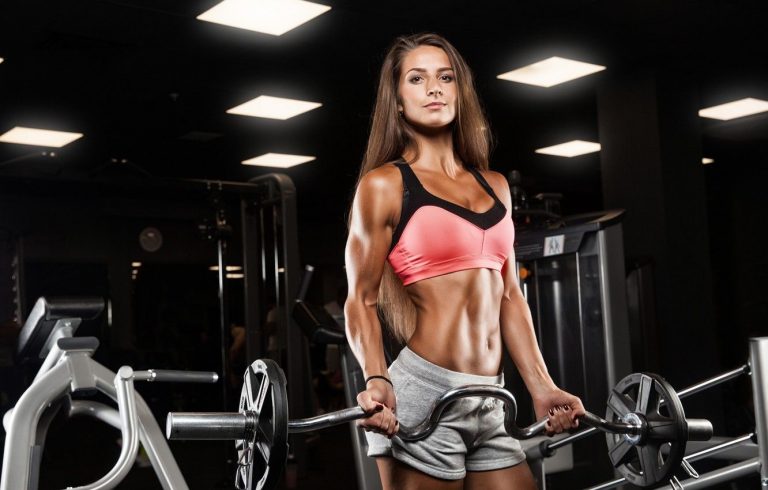 The best fitness center POS system will improve customer service and allow for easy processing of client data, retail sales, and requests. For the best experience and improved efficiency, you should only opt for a system with gym-specific member management tools. 
While shopping for the right software, you should consider such aspects as scheduling, and reservation management, access control as well as payment processing, and billing. Additionally, the system should be capable of automating important tasks, such as marketing and promotions. Reviewed below are the top four fitness center POS systems you should consider: 
Best Fitness Center POS Systems
| POS System  | Software Subscription Fees  | Payment Processing Rate  |
| --- | --- | --- |
| EZFacility | Quote-Based  | Varies from one merchant to another |
| Armada POS | Quote-Based  | Quote-Based |
| ClubWorx | Starting from $59/Month | Varies from one payments processor to another |
| GymMaster | Starting from $85/month | Starting from 2.75% + $0.10 per transaction  |
1. EZFacility – The Best Fitness Center POS System Overall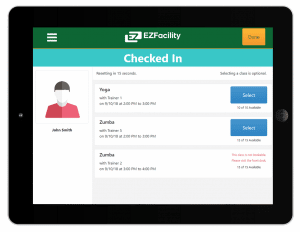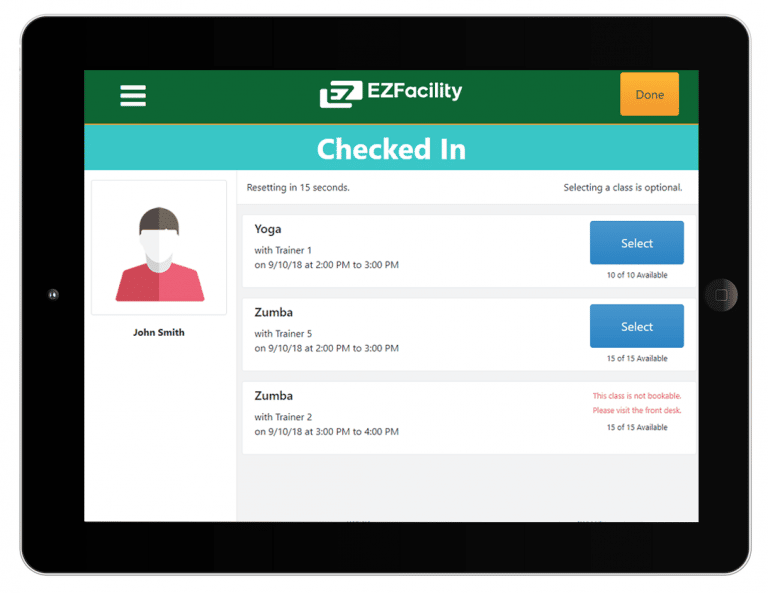 Boost your revenue and grow the business with innovative EZFacility online scheduling, management, and membership solutions.
Having been designed for fitness centers and gyms, it covers everything ranging from facility scheduling and invoicing to employee management. 
Some of the features and capabilities you will come to like about the EZFacility fitness center software include: 
Self-Service Client Portal 
Allow your clients to update payment information, pay outstanding balances, view the calendar, schedule sessions, purchase packages or memberships, or register their kids for summer camp. These may be carried out conveniently through the online EZFacility client portal that is integrated into the POS system.
Branded Mobile App
The EZFacility mobile app gives fitness center clients access to facility information, business social media accounts, schedules, trainer profiles, push-notifications, and promotions.
Adding the App to their mobile wallets allows the clients to ditch the physical member cards.The application is available for Android and Apple mobile devices. 
Possible Drawbacks 
The fitness club POS software is compatible with just a few merchant card services. Again, the supported merchants are comparatively costlier, as compared to other providers in the industry. 
2.Armada POS – The Best Fitness Center Management Software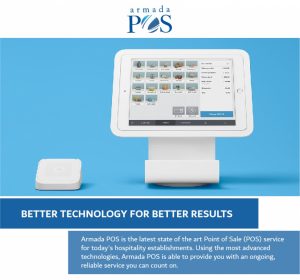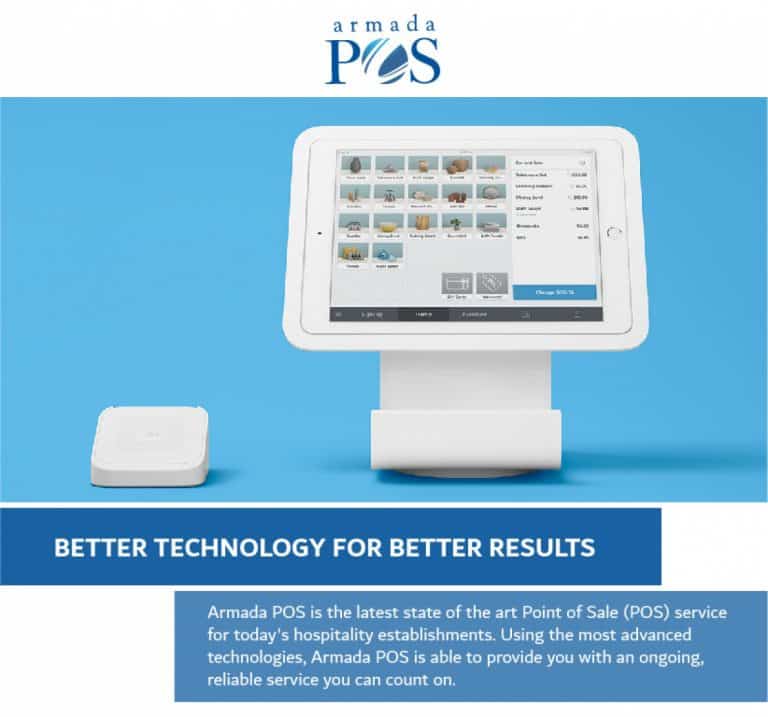 The Armada fitness club and gym POS system is a modern facility management solution that is packed with a myriad of tools you need in your facility.
The system has been proven to streamline day-to-day gym and fitness center processes, including payment processing and membership fee collections.
The provider offers a flexible, and scalable retail management platform to suit different gum and fitness club applications. Some of the capabilities that make the Armada gym POS system stand out include: 
Armada Retail ERP
Offers a completely integrated Retail Accounting system to simplify the management of your complex distributed organization. The software optimizes all bookkeeping tasks, ranging from daily deposits to handling customer balances, for a retail environment. 
Advanced Sales Tools
Give your staff a powerful sales assistance, hence help them provide even better customer service.With the sales tools offered by this software, you can increase basket size, especially with the relevant product recommendations capability. 
The system is also capable of artificial intelligence and machine learning, delivering meaningful product suggestions based on previous purchases each time. The POS system offers a powerful search engine for multiple data sources. Armada fitness center POS stations also support serial number tracking and an array of promotions including mix and match, multi-buy, and automatic discounts.
Possible Drawbacks
You will be required to make an upfront payment for the POS hardware, which results in a comparatively high cost of ownership. Though Quote-Based, most Armada systems are priced above $3,000.
3. ClubWorx –  The Most Customizable Fitness Club POS System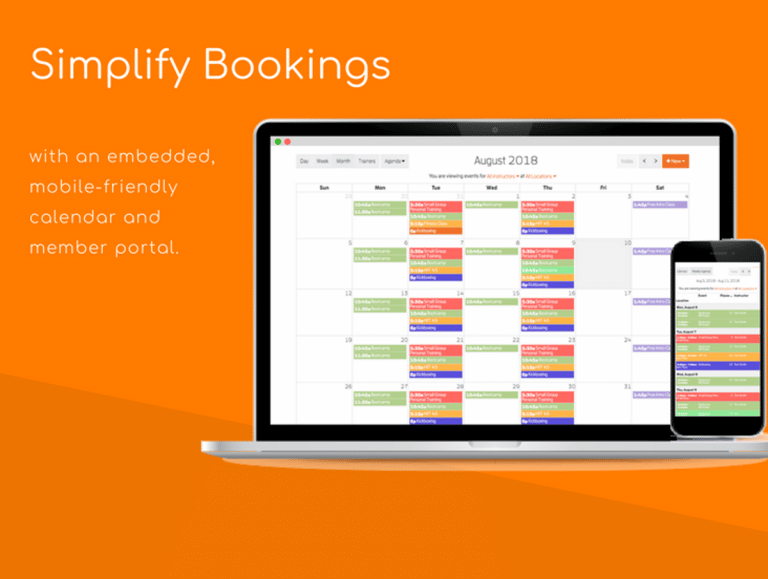 ClubWorx is one of the best cloud-based fitness club member management solutions in the industry.
It offers you the tools you need to reduce the time spent on daily admin tasks. In this regard, it is capable of automating payments, bookings, and communications.
Effortlessly track attendance and get access to reports to measure key metrics. The ClubWorx gym POS system has a lot more features and capabilities to offer, including:
Book and Pay
It allows you to sell casual classes, challenges, and other events online with ease. Clubworx provides a simple online checkout process, with instant payments. This allows your fitness club members to quickly purchase access to challenges, courses, and seminars.
Automated Late Cancellation Rules and Fees 
Member attendance levels are one of the key business indicators in a fitness center. This is why you need to manage member attendance accurately. Clubworx lets you set cancelation policies for classes and sessions. 
For instance, if you do not allow cancelations within 24 hours of a class starting, the software will help you enforce the policy. It gives you the option to apply late cancellation fees as an added incentive for the members to stick to their bookings.
Possible Drawbacks
Some users find setting up schedule blocks in this system rather clunky. However, the provider has a team of skilled professionals to help you out should you encounter any problem. 
4. GymMaster – The Best Mobile-Based Fitness Center POS System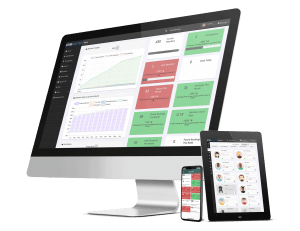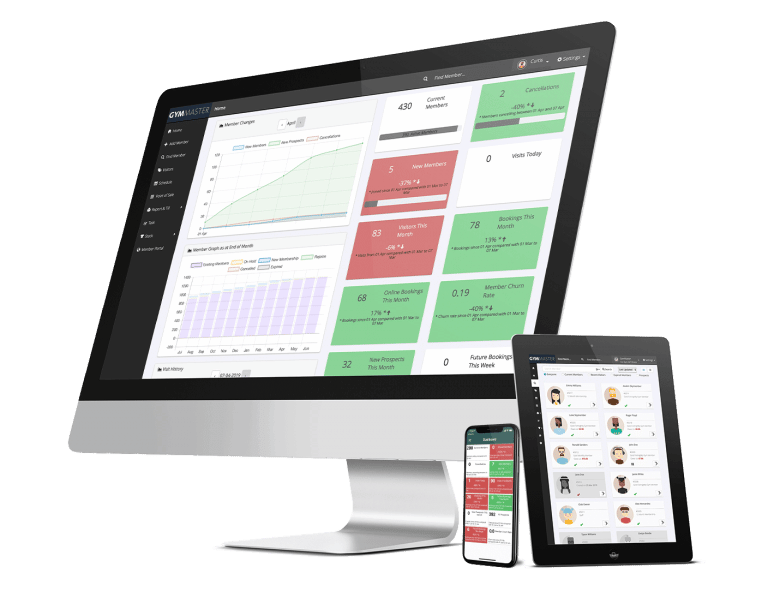 In addition to the feature-packed GymMaster POS software, the provider offers a comprehensive mobile application for your members. The app is designed to boost engagement levels, class attendance, and visitation in your fitness center. 
The App makes it easier for members to plan their fitness sessions alongside your schedule, manage their gym memberships and keep in the loop with club notifications. Other aspects you will come to love about the GymMaster POS system include:
Access Control 
This feature allows you to open doors to your fitness center beyond normal business hours. The GymMaster advanced Access Control system will also save you time and money.It features a cost-effective door entry system that gives your business a competitive advantage.
The access control system is seamlessly integrated into the membership system and the entire POS. It is designed to update automatically in real-time and will help boost productivity in the facility. 
Integrated Billing 
Get paid on time without the administrative stress, with the GymMaster automated payment processing solution. Equips you with the tools you need to manage member payments with ease. The solution is flexible enough to suit your business.
The system is also known to be very comprehensive, helping you get the most out of your business data. All in all, GymMaster makes simple work of managing your payments and growing your business.
Possible Drawbacks 
The system is comparatively hard to set up for the first time. Again, it has a relatively steep learning curve. 
Buyer's Guide 
Based on statistical findings, about 80% of Americans who join fitness centers quit after five months or so. As such, you will need to apply the right set of tools to retain members and attract new ones in the currently booking industry. 
The best fitness center POS system will help you elevate customer service standards, and manage the business more effectively. Get a POS system that makes it easier for you to register new members, track the existing ones, manage schedules, payments employees and generate relevant reports. 
To get the right fitness center POS software, here are some of the key considerations you need to make:
Management Tools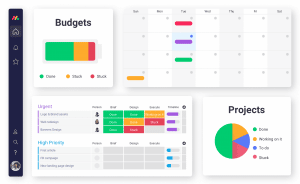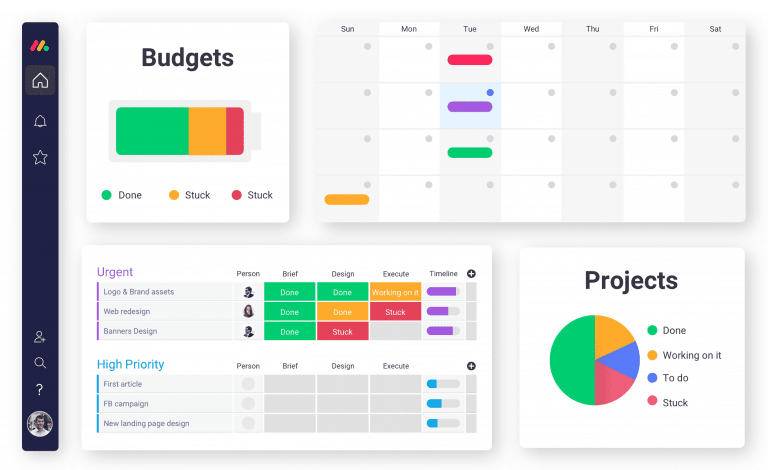 In addition to processing payments, the leading gym POS systems are designed to accomplish an array of management tasks.
Ranging from sales, and membership management to booking, billing, and reporting, the system should make management easier and more convenient. 
For enhanced convenience, the software should allow you to manage all business and member data from a single point. Some of the management tools you should consider having in your fitness center software include: 
Easy Configuration 
Although some of the leading providers will help you with setting up your POS system, the configuration should be relatively easy. It should also allow you to customize the entire system configuration to your specific business requirements. 
For instance, it should let you configure the membership plans, contract commitments, product packages and automatic renewals to your business model. 
Dashboard
Your preferred gym software should be capable of displaying all the important business data and KPIs in an interactive Dashboard. This ensures that you gain insights into the various processes and business performance at a glance. 
The interactive Dashboard feature should also allow you to customize widgets to your fitness club requirements. The system should also update the displayed information in real-time and allow for remote access from anywhere. 
Employee Management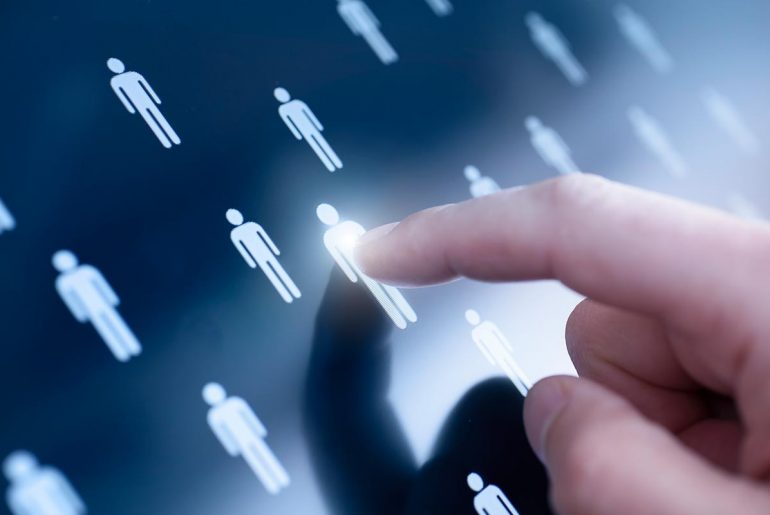 The best fitness center software should allow you to regulate employee access based on their responsibilities. The system should also make it easy for you to create and manage employee schedules as well as assign daily tasks in real-time. 
Revenue Management 
Most of the leading fitness center POS systems are capable of tracking sales and other revenue streams in your business in real-time.Get a system that allows for easy management of all income streams, including personal training sessions, contracts, retail, and classes, from a central point.
Reporting and Analytics 
Fitness center business models differ from one center to another. To get meaningful data and insights from your POS system, it should allow you to customize the reports to your requirements. Ranging from access control, and sales reports to inventory and memberships the system should generate reports that are tailored to your fitness center. 
Facility Booking Tools 
You need a POS system that can streamline facility booking and ticketing. It should also make it easier for you to manage all your zones and streamline the relationship between contracts, payments, and specific access types. Here are some of the facility booking tools you should look for:
Capacity Management 
The software you opt for should offer you a comprehensive visualization of all the zones in your facility as well as the time slots. This will ensure that there are no errors in the booking process. It will also prevent overbooking at all times. 
Online Ticketing and Booking 
The system should be capable of selling tickets to specific zones and events in your establishment in real-time. It should also allow for a quick cashless payment process and automatic ticket confirmation. 
Integrating your website to the POS system to your business website will allow the members to reserve zones and facilities online. This ensures that members can make reservations and make payments in real-time from anywhere. 
Access Control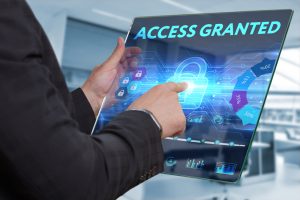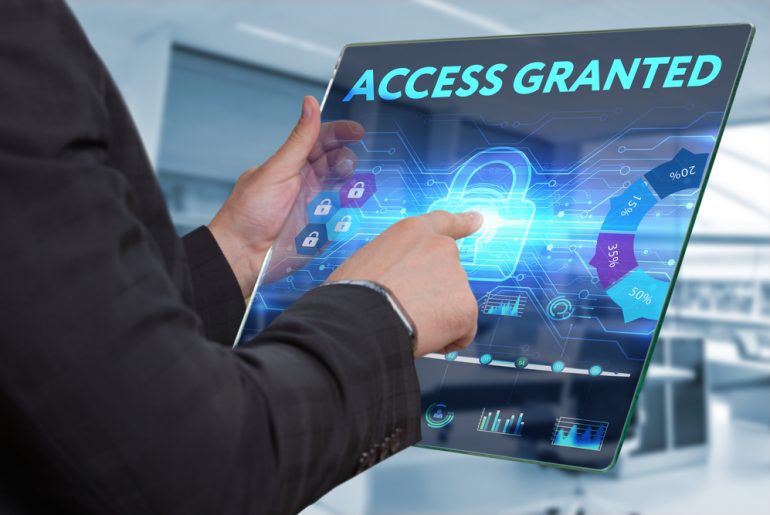 To allow for better control of the facility, you need to gain control over access by members and staff.
The software you get should be capable of regulating access in your gym based on the access rules tied to product packages and member contracts. 
It should also let you manage access control permissions for the members, including attendance, entry limits, access to different facilities and specially allotted access periods for different memberships, and lockers.  
With regard to time management, the system should allow you to sell tickets that correspond to certain time periods. The tickets should be usable by the members of the various zones and facilities in your fitness center. 
Easy Payments 
With an industry-specific fitness center POS system, your clients will be able to add products and services to respective shopping carts.
The software will then allow them to checkout through the integrated payment gateway.  Whether paying in the gym or online, the system should make the process simple and straightforward. 
Automation and Marketing 
To increase engagement levels, the system should automate everyday communication tasks for the members.
For instance, it should feature automated reminders, event messages, and confirmations. Such tools will save you time on correspondence, allowing you to focus on the members.  These have been proven to boost retention rates in many fitness centers across the country. Here are some of the automatic and marketing tools that will come in handy: 
Member Motivation 
With the right software, you will have an easy time keeping your gym members active, reminding them of their fitness goals, if they happen to miss a few days. In this regard, you should get a system that features push notification, email and SMS capabilities.
Customer Segments and Tags 
Your preferred fitness center software should have the right tools for creating dynamic segments and tags. These will help you group the members in a better way, and offer them personalized communications. 
This will also make it possible for you to advertise the right offers to each member, based on their preferences. 
Automated Campaigns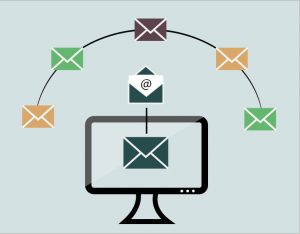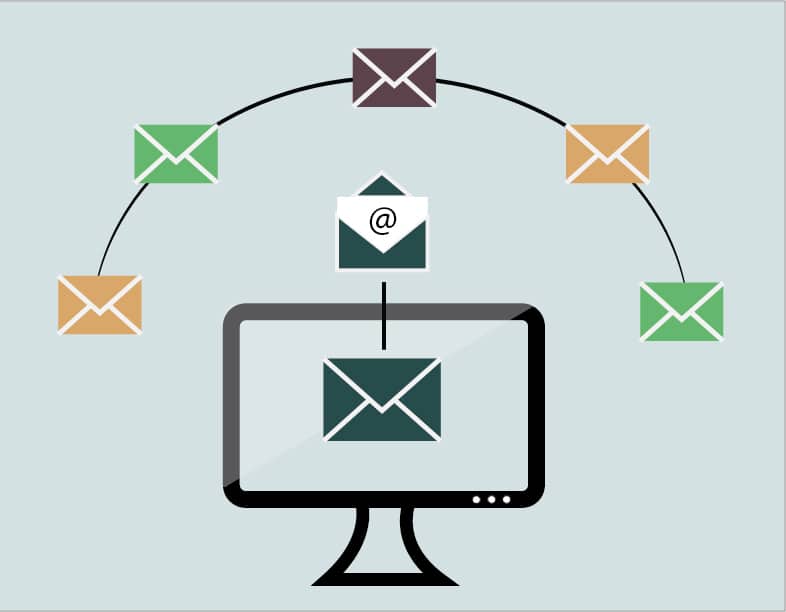 In addition to collecting relevant customer information, the system should be capable of building smart campaigns.
You should also ensure that the solution can send automatic messages to the members on various occasions, including payment confirmations, and motivational messages. 
Staff and Trainer Notifications 
Again you will need that allows you to communicate directly with the staff and trainers in the fitness center. For instance, it should be capable of sending automatic notifications to them regarding upcoming events or changes to their schedules in real-time. 
Final Verdict 
Managing your fitness center resources, employees, member, and finances is a daunting task, especially if you do not have the right tools. This is why you should only implement an industry-specific POS system in your gym. 
Just like the four systems reviewed above, your preferred software should have the right management tools, facility booking as well as automated marketing capabilities. With this guide, you should have an easy time choosing the best POS system for a fitness center.