(Last Updated On: 12/06/2022)
Starting a virtual assistant business is easier said than done, but I'm here to help you avoid mistakes and not miss a single step of the process. I'll throw in some real-life VA success stories as well.
Our product review team dedicates hours of meticulous research, fact-checking, and testing to recommend the best solutions to business owners. We earn from qualifying purchases through our links, but this does not influence our evaluations. Why trust our reviews?
Written by Martin Nikolaev: Point of Sale Expert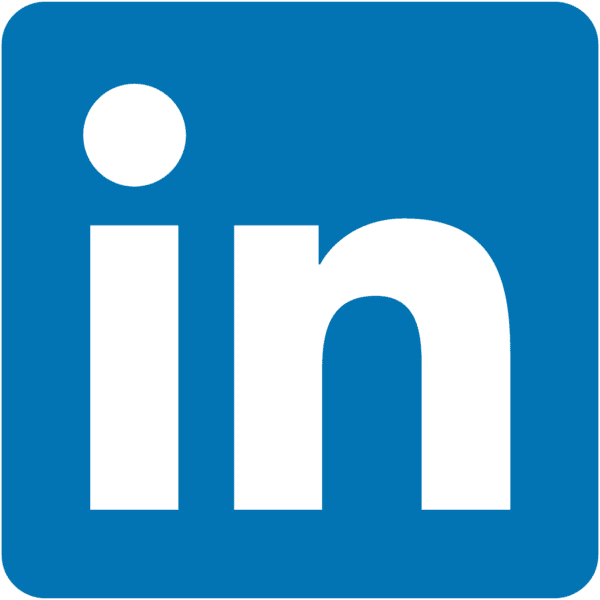 Knowing how to start a virtual assistant (VA) business can be the path to your dream escape from a dreary 9 to 5 job, or it can be the entrepreneurial gig that will finally lead you to the profitable future you've been craving for. Either way, it's worth the effort. In the digitized world we live in today, becoming a VA might be the ideal solution for many. When you work from home as a legal assistant or an online support associate, you gain independence in more ways than one.
Creating a virtual assistant business is very doable, but it's not a walk in the park. There are dozens of things to think about and aspects to consider. But have no fear. In this article, I'll go through the pros and cons of starting a business as a virtual assistant. I'll share everything you need to know in advance. I'll also suggest several great VA niche ideas alongside the success stories of individuals who already enjoy running their profitable VA projects.
If you're interested in starting a business, you may be interested in reading some of our other related how-to business guides:
How to Start an Online Retail Business: A Step-by-Step Guide
How to Start an Online Fitness Business: A Detailed Guide to Success
How to Start an Online Business with No Money: Your A to Z Guide
What to Expect From This Guide | Summary
What is a Virtual Assistant?
A virtual assistant offers remote, contract-based services ranging from administrative to creative to clients from all industries imaginable. It doesn't matter what niche you pick or what types of services you offer: it can be SEO and advertising campaigns management, appointment scheduling, ghostwriting, you name it! You can already see that it has much to do with online service-based businesses, but there are differences related to contract terms, project lengths, and so forth. A true virtual assistant role is extremely flexible in most cases.
Starting a Virtual Assistant Business: Pros & Cons
Becoming a virtual assistant has a lot of advantages. Some people still think that a VA is nothing more than someone's remote secretary. While there is such a type of virtual assistant business, this role is not limited to solving administrative tasks or running clients' appointment calendars. But it doesn't matter what services a virtual assistant offers. What matters is what this type of occupation can do for your lifestyle.
Pros
Entering this industry is somewhat challenging but can be very rewarding due to the high demand. Roughly 67% of U.S. business owners have resorted to using a virtual assistant at least once in 2021, and 59% of all VAs are hired full-time. 
There are plenty of other reasons why starting a virtual assistant business is a good idea, but here are three of the most common ones.
1. Freedom
Don't be confused: freedom doesn't equal free time when it comes to working. Virtual assistants most often have working hours they need to abide by, but they're still a lot more flexible compared to, say, office or assembly line workers. If you become a VA, you'll be able to create your own schedule and take breaks whenever you need to get something done (okay, this depends on the specifics of your niche) and, best of all, you can fulfill your tasks from any location you please. Some VAs work from their bedrooms or even from a remote beach.
2. Low Entry Requirements
Yes, that's right: for a lot of VA businesses, you don't need to have prior experience to start. All you need is motivation and willingness to learn. A couple of simple (and free) online courses are often enough to get you started. 
3. You Can Use Your Previous Experience to Your Advantage
The best-case scenario is when you decide to use the skills you already have to start a virtual assistant business from home. Quitting your office job and using everything you've learned so far to your advantage is the shortest path to success as a VA. Having your own clients is a whole different feeling compared to working on assignments forwarded to you by a superior. 
4. Less Stress and Higher Productivity
This benefits you and your future employer. Less stress means more focus, hence higher quality of the services offered. In addition, you will be more productive, which can help you work fewer hours and spend more time doing what you love. 
5. Projected Long-Term VA Industry Growth
Since virtual assistants can save a business owner up to 78% of the costs related to hiring a regular, in-office employee, it's likely for the VA industry to grow bigger and stronger, meaning that you'd be less likely to remain unemployed. 
Cons
No type of business is all sunshine and rainbows, but becoming a VA comes close to fitting this description. Still, here's what you can consider a downside: workflow. If you're diving headfirst into the VA game without any prior experience, you may find it intimidating to organize your affairs. When working with multiple clients on different projects, self-management is key. Still, this can be mastered in time. What matters is to kick it off and learn from your mistakes.
What Does It Take to Start a Virtual Assistant Business?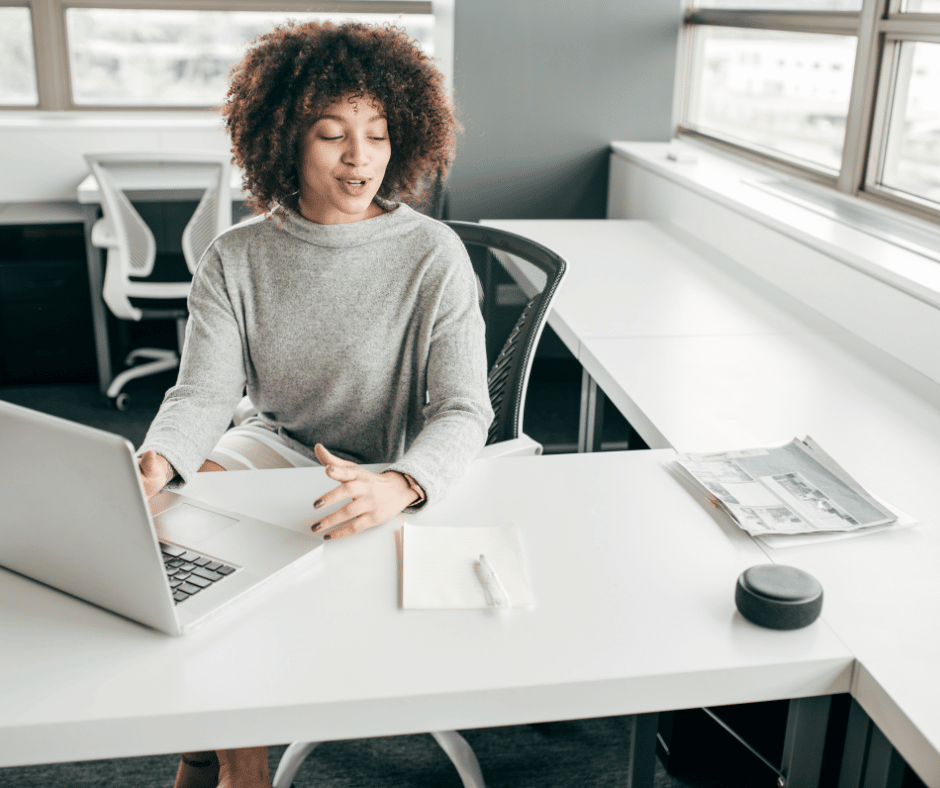 In case you don't have any previous experience in the niche you're planning to join, there are ways to make it work from day one: courses and training. To learn how to start a business as a virtual assistant from home (or from any location you prefer), it's always a good idea to find a course on that matter. There are free and paid sources to choose from, and you're likely to find something suitable fast. 
When you're done with learning the basics, you might want to start immediately, even if the rates you're offered are not what you expected. It's important to create a portfolio, so even a short internship might be worth accepting. Having a strong background that you can easily prove (alongside recommendations) is the best way to present your services to new clients and find leads. Meanwhile, you'll be able to practice your new craft, which is priceless. Overall, it's a win-win situation, so delaying your start after taking a course or two would be pointless.
How to Start a Virtual Assistant Business: 10 Essential Steps
It all starts with a set of simple questions to which you must have the right answers: 
Do you have sufficient skills and knowledge to start immediately, or do you need to take a course as I suggested above?

Do you have everything you need to offer your intended services (certifications, permits, hardware, software, and so forth)?

Have you thought about the whole concept (workplaces, markets, scope, lead generation, and so forth)?

Do you have a clear idea of the workload you'd be capable of handling?
Answering these questions will determine the development of your virtual assistant business and the projected results. To help you focus on what's really important, I'll guide you through the ten essential steps to take if you want to launch a successful VA business and see it thriving sooner rather than later (or never). Let's go!
1. Pick a Niche
Here's the most important step of the whole process. Choosing the right industry or niche is based on several key factors:
Expertise:

If you have knowledge of a certain sector that you can use as a VA, you can choose the sector to make your life easier.

Competition:

Your initial research should indicate whether a niche you're considering is highly competitive or not. More competition would mean that high-paying clients could be harder to find. Still, you must always make sure you are different from your competitors in some way. This will make potential clients spot you among the crowd.

Expectations:

Checking out the analysis and forecasts related to the niche you picked is essential, as it will give you a good idea if it's on the rise or not.

Accessibility:

If you want to become a remote SEO virtual assistant, for example, this would not happen overnight if you've never worked as one before. Choosing a niche that's easily accessible (one that will allow you to start working immediately) might be a good idea, especially if you don't have an additional source of income.
2. Choose a Specific Set of Services You Could Offer Your Clients
Determining your service portfolio is a fundamental step to take. Most niches you could choose involve dozens of activities and roles. Chances are, you're not going to be able to do it all, which is why thinking about your specific portfolio early on is a must. 
3. Outline Your Plan of Action
Creating a business plan for your virtual assistant gig is easier than designing one for a retail business, for example. However, it still needs to be crafted to perfection. You should plan every process: finding clients, workflow organization, schedules, and so forth. 
Don't forget to set a budget and projected income (I'll go through the costs of setting up a VA business and the expected profits further in this section). 
Another important aspect of this step is opening a separate bank account and setting up a website. This way, you'll have individual contacts for your business as a virtual assistant and separate the role from your private life.
4. Choose a Name for Your Business
Most business owners fail to realize the importance of this step when it comes to retail or service-based operations, but starting a virtual assistant business from home can only require your personal name. Depending on the industry you're in and the types of services you offer, you may need a proper brand name. In this case, it must be relevant, catchy, appealing, and easy to spell and remember. Whether it bears your name or not, developing your brand should be the main priority for you. It will make your services more recognizable, eventually. 
5. Create Your Dream Setup
As a virtual assistant, you're most likely to work from home, meaning that you'll need to secure all the means for an uninterrupted workflow. This is in direct correlation with your performance and, respectively, your profits.
I've come up with a quick checklist of the most common must-have features of any virtual assistant business:
Reliable and fast internet connection

Backup internet connection (a mobile plan and a device with a hotspot function, for example)

A powerful enough desktop PC or a laptop that fits your needs without compromises

A means to track your time: this could be either a mechanical device or some type of free online software, such as

Toggl Track

, among others. Using your phone is not an option, as you might get distracted.

Accounting and invoicing means: This could either be outsourced to someone, or you can handle it yourself using relevant apps, such as

Freshbooks

and

Wave

.
6. Create an Adequate Price List
Being able to market your quality services well will be pointless if you don't price them right. The rates you offer should be competitive, but not overpriced. You need to research what your competitors offer and compare their portfolios to yours. This is how you'll make sure you won't offer low rates as well.
It's rather hard to mention common rates for any virtual assistant service, but I can give you suggestions on how to create a price list. 
You can choose to bill your clients per contract, per week, per month, or per hour. 

You could offer custom-based quotes or discount packages depending on the type of project, contract, and other aspects. This could guarantee you a long-term commitment. 

I would advise a monthly retainer fee as the best-case scenario, but, again, it depends on a lot of factors.
7. Make Sure You Have the Permits, Licenses, or Certificates Needed
You might need to be a certified specialist depending on your duties and responsibilities. This should be part of your initial research, and if you need to comply with some type of legislation, then you should take care of it before D-day. Even if you don't need a specific permit of some sort, you'll still need legal status to operate.
8. Never Forget to Sign Contracts
To make sure you'll get paid when you deliver the services you were hired for, you must sign a contract with clear terms and conditions. Most virtual assistants and freelancers have a contract form they frequently use unless the client wants a specific document instead. This is a good idea, and paying a legal office to create one for you is advisable. 
9. Promote Your Virtual Assistant Business
Eventually, your reputation will start bringing clients your way, but you'll need all the help you can get when you're starting out. And there's a way to help yourself: marketing. You can use the power of social media platforms such as Facebook and Instagram, alongside other, more specific networks and platforms, such as LinkedIn and Upwork. It doesn't have to be paid advertising, too; joining the right communities and creating free profiles is usually enough. Most businesses that would be interested in your services are on social media in one form or another, which is why you need to be active in lead generation every single day. 
10. Launch Your Business and Don't Give Up
When you're done preparing for your big launch, simply proceed with it, and don't worry about what might happen next. Don't expect instant success – it may come immediately, but it may also require time. Slowly, one step at a time, you'll be able to build your virtual assistant business. More often than not, launching a new project is rough, and experiencing ups and downs for a few months is not out of the ordinary.
Types of Virtual Assistant Business You Can Start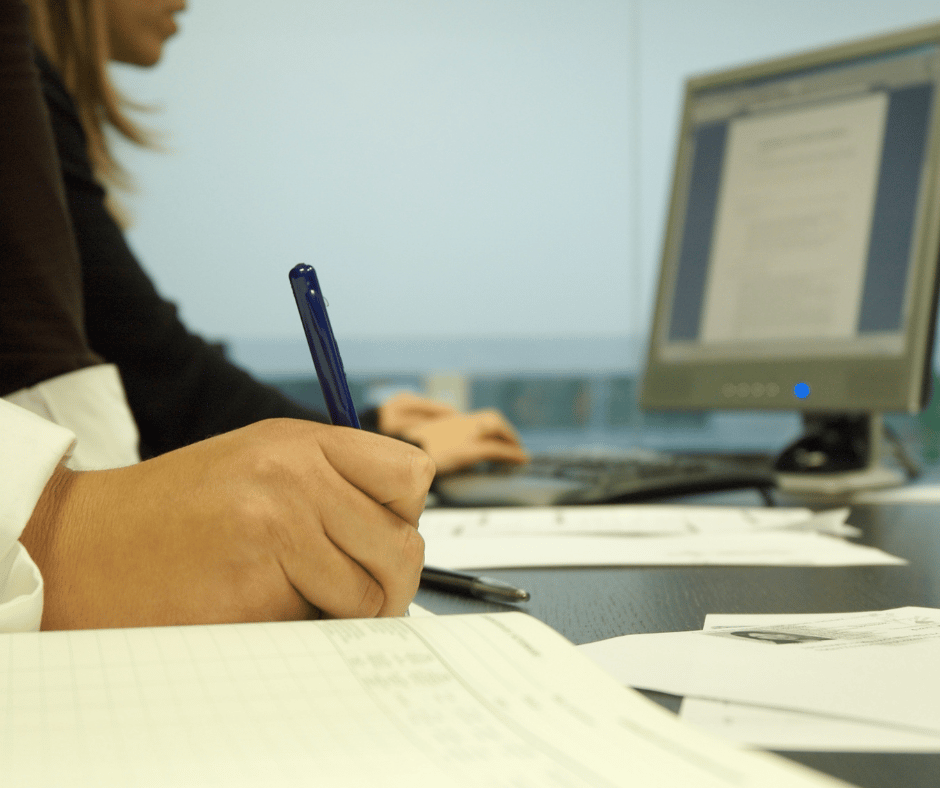 There are dozens, even hundreds, of different things to do in the role of a virtual assistant. The ultimate choice for you will come down to relevant experience, preferences, and niche potential.
Here's a list of suggested Virtual Assistant niches, most of which are typical for the freelancer society:
Transcriptions/Translations/Proofreading/Editing

Administrative/Scheduling assistant

Customer support/Data entry

Online personal assistant

Google Ads/Facebook Ads/PPC manager

Audio/Visual content editing

Email/Sales funnels management

Social media accounts management

Branding services assistant

Monitoring/Security associate
Costs of Starting a Virtual Assistant Business
Starting a business as a virtual assistant from home does not always require a huge budget. I already mentioned the assets you need to have before starting. There might be other additional costs, such as co-working space fees, possibly rent for a small office, additional utility costs related to you being at home all day long, and more. It depends on your business plan and needs. 
When you calculate some of the projected costs (some of which are recommended or optional, depending on your niche), you'll know the type of budget you need to have to start your VA journey. This list includes:
Establishment of a legal entity, such as an LLC: $50-$1,000

Different fees for legal or consulting services: $0-$1,000

Business Insurance: $250-$2,000 

Permits and licenses: Optional

Hosting and website domain: $20-$50 per month

Website building and SEO: $0-$5,000

Payroll and CRM systems: Optional

Marketing, accounting, and invoicing software: Optional

Advertising: $0-$1,200 per month
In the U.S., the initial costs in total could be as low as $200, given you don't need additional software, hardware, or other specific assets, and you're working from home. If you want to have the full package and you need all the perks I've listed (and probably even more), then you're looking at roughly a $20,000 initial investment to start your VA business. This might appear to be a steep amount, but it will secure your project in every way imaginable, not to mention that you could make anywhere between $500 and $5,000 per month (sometimes way more) as a VA. Note that the monthly costs will keep up piling. 
Spending money on the computer and peripheral devices you might need is also relevant to the type of services you'll offer. It can be a powerful rig suitable for graphic design, but it can be a small laptop that's just enough to create texts and ads using it (I, for instance, use one of the cheapest laptops money can buy, but it does a great job for me).
There are additional costs to consider in some cases, such as brochures, business cards, and even branded gifts for your most loyal clients. Don't forget to calculate the monthly fees for any industry-specific software you plan on using (most of the apps you'll probably need are free, but specific software usually costs a lot of money). 
Things to Avoid When Starting a Virtual Assistant Business
There are common mistakes virtual assistants often make when they start their journeys in this industry. 
Too Many Services: I've seen this mistake done way too often. Trying to do a lot of things at once results in a lack of focus and energy, not to mention poor performance. You don't want that. Trying to put all your eggs in one basket is the better strategy: when you've outlined a clear set of services you'll offer, then you need to stick to them and not try to comply with all requests, quotes, or expectations. 
Too Many What Ifs: Another thing to avoid is the fear of starting this new VA adventure. I know it's easier said than done, but I already mentioned that there's nothing to be afraid of. Sure enough, there'll be mistakes and missed chances, but this is part of the learning curve that'll shape your future as a virtual assistant and it will also contribute to your success.
Too Unoriginal: Last, but not least: don't try to copy someone else's business model or journey. Following their footsteps is not guaranteed to lead you to success, as you never know the whole story behind someone's individual journey. Instead, you can simply seek inspiration and copy ideas, nothing more.
Virtual Assistant Success Stories
There are tons of successful VAs sharing their stories online, but I'll mention a couple of them that I find inspirational and useful.
Here's Megan Baker's story, for example. The former teacher knew she wanted more from life, and after she was told that the virtual assistant role even existed as a professional path, she immediately chose to give it a try. It only took her half a year to have so much work piled up that she needed subcontractors to help her. Talk about a fast track to success!

Another inspirational example is the story of Victoria Nelle. She is the definition of a self-made VA, and she was kind enough to share how she got where she is in a YouTube video. Her simple advice and great example are all you need to get you going.
How to Start a Virtual Assistant Business: FAQs
What is the future of virtual assistants?
Virtual assistants are becoming more valuable to business owners because they provide value at a reduced cost compared to office workers. This means that the demand for VAs is likely to rise in the future. About 67% of U.S. business owners have hired a virtual assistant at least once before. 59% of all VAs are hired full-time. 
How do I become a virtual assistant?
You can become a VA by using skills you already have or taking courses to master new ones. Once you pick a niche, you need to define your target audience and approach them. This is how you will build a background as a VA. Make sure your rates are competitive but not too low, and always sign contracts to guarantee you will get paid.
How do I start my own virtual assistant company?
You can start a virtual assistant business following a strict process that involves choosing a niche and specific service portfolio to offer, followed by creating a business plan, registering as a legal entity if needed, purchasing the technical means you need to operate as a VA, and pricing and marketing your services. Remember to be active on social media, where most clients are likely to be. 
How do I get VA clients?
To get more clients you've dreamed of, you need to make sure your services are as quality as you market them to be. Next, you need to harness the power of every sales channel relevant to your niche, such as Instagram, Fiverr, Upwork, LinkedIn, and so forth. Make sure you create email campaigns to generate leads. Constantly browse groups and communities on social media to find potential clients, such as the virtual assistant job board on Facebook. Joining freelance groups is one proven way to find clients as a VA. Don't forget to cooperate with other virtual assistants as well, as they might have clients they're looking to redirect to fellow VAs.