(Last Updated On: 12/07/2022)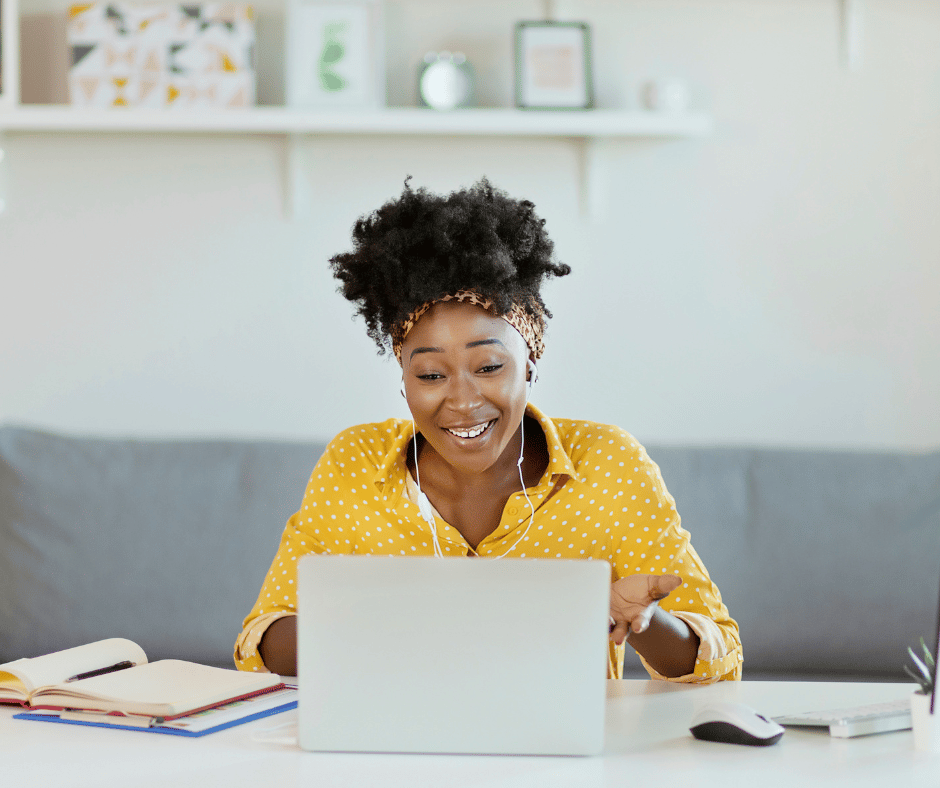 Before we start, I need to make something clear: finding one of the best businesses to start doesn't come with a bag of tricks that will put you on a first-class ride to success. Even the most incredible idea is worthless without preparation, vision, planning, and execution. This is what this guide is all about.
Our product review team dedicates hours of meticulous research, fact-checking, and testing to recommend the best solutions to business owners. We earn from qualifying purchases through our links, but this does not influence our evaluations. Why trust our reviews?
Written by Martin Nikolaev: Point of Sale Expert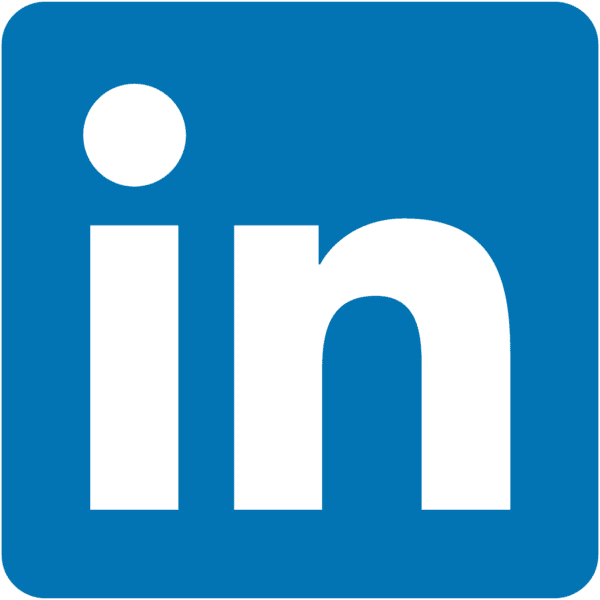 The variety of online business ideas you can find today can be confusing. I know what it's like to be puzzled when you need to pick the right option among an endless variety. When I started my online consulting business years ago, I knew it was the right choice: it was something I already knew about and had the basic knowledge of, and ‌ I could perfectly align it with my future business goals. This is the type of win-win situation you should most probably strive for. 
Foremost, I need to share that launching one of the most profitable businesses is doable even if you have next to nothing, but it's not a walk in the park. There's a long list of things to consider, and figuring it all out can be overwhelming. Still, if you get it right, it will be well worth it in the end. The bottom line is that you probably have more of what it takes to start such an adventure than you might think.
You'll find several guides and blog posts on online business ideas that guarantee you can make a fortune in no time. But the truth is: building any online business from the ground up takes time. Sure enough, it depends on your skills, the niche, the products, the budget you have, and at least a dozen of factors. If it's dropshipping you're interested in, for example, you will probably be able to make your first sale in a couple of weeks, but if you choose an industry that you have zero experience in, then it might take six months, maybe even a year until you see results. 
You might need time to take a course, study the market you want to join, or even design a product you intend to sell online. Don't rush things; choose a steady pace instead, and give yourself time. Also, don't quit when it gets tough. Keep pushing because you simply like what you're doing – it's a good enough reason. The late and great Steve Jobs once said, "The ones that didn't love it quit – 'cause they're sane." He didn't quit, and he got far.
In this article, I'll show you how to find the best online business to start based on your skills, assets, goals, and dreams.
10 Best Online Business Ideas
For those of you who can't wait to find out all about the top 10 online businesses that have great chances of being successful, here's a quick list you can check out. 
Why only 10? Well, there are dozens of other suggestions that would be equally good alternatives. However, I narrowed the list down based on the following criteria:
Businesses that you can start small and manage from home

Businesses that you can set up with the least amount of equipment or capital

Businesses that require more talent and skills rather than financial resources
Key Points to Make Your Online Small Business Ideas Successful
Reasons to start an online business: pros and cons

How to choose the right online business

How profitable are online businesses

Steps you need to take to start an online business

Examples of successful online businesses
Why Start an Online Business?
I'll get right to the point. In 2021, the global eCommerce market surpassed the $5 trillion mark. If that's not impressive, let me share that the forecast is for this market to grow by 56% and reach more than a whopping $8 trillion by 2026. This means that creating an online business might secure you a chunk of this insanely huge industry. But it doesn't have to be an eCommerce business, despite the lucrative figures.
Becoming an online entrepreneur is a step toward independence and corporate freedom, and you can do this in all sorts of ways. I believe this freedom is among the primary reasons why most individuals choose to go this route (as long as it's not confused with having more free time because you're likely to work more than at your 9 to 5 job when you want to launch your own online project). 
No two individual business paths are the same: everything is more or less different, depending on one's mindset and ambition, among other things. Still, there are things everyone needs to do if they want to be successful, as well as things to avoid for the same reason. Also, the 10 best businesses to start that I suggest in this article are in industries and niches that everyone can access, which means they're all universal solutions.
If you have a passion, a vision, or both, then you already know why you must start an online business. The gut feeling you might have is usually right. But the rest of the perks of taking one of the best ideas for online businesses and turning it into a reality are not to be underestimated:
Financial freedom

An endless field of opportunities

Being your own boss

Creating a working business from scratch

Higher self-esteem

Virtually limitless potential to grow

The chance to reach clients from every corner of the world

Being able to work from home or wherever you please
Of course, you don't need to create a startup or lay the foundations of a company to run an online business. It can be a side gig instead of a full-fledged entrepreneurial journey. The choice is yours, but it should be based on the set of things you should have (to a certain extent, at least):
Specific skills

Passion for growth

Desire to be independent

The right mindset

Patience
How to decide if starting an online business is the right path to choose, you might ask? Check out the pros and cons of going that route.
Pros 
No or low initial investment (you can

start a successful online business with no money

)

Plenty of know-how is available

Lower-than-usual risk

Opportunity for fast (sometimes instant) results

Far greater flexibility than land-based operations

The widest possible international audience

A plethora of sales channels
Cons
Requires continued learning process due to perpetual industry development

Usually consumes all your attention and most of your time and effort, at least at first

A lot of competition is present
Choose the Right Type of Online Business Through Research & Comparisons
Even if you have a specific skill set or a talent that you would love to monetize, the variety of niche crafts, markets, and other aspects of starting an online business might still puzzle you. One proven way of starting a successful online business is choosing to sell or resell items through eCommerce platforms and marketplaces. A third of the online purchases worldwide is made through such channels, so it's never a bad decision to join the eCommerce industry with an online store and sell goods, as long as you play your cards right.
If you believe that your strength is consulting, coaching, or mentoring, for example, you can initiate research to see how you would qualify in this niche. Comparing your future competitors to your vision of a successful service-based online business will either reveal your spot among them or immediately suggest that it would be hard to pierce through the said competition. 
How Profitable Can an Online Business Be?
You don't need to ask Jeff Bezos to know that he's been enjoying a wildly profitable online business. It's obvious that he created what's probably the most impressive example of a successful online business we have ever seen. Still, you can be pretty successful without reaching his league. Setting up an online retail business is one of the most popular ways to make money online, but it's definitely not the only one. Online fitness training, coaching, creating web designs, managing SEO strategies, and dozens of other alternatives can be just as rewarding as an eCommerce store.
There's no straight answer to a question such as "how profitable can an online business be." It can earn you just enough to help you make ends meet, but it could also earn six figures every month. It depends on the goals and the scale of the business. What I do know is that the average online business conversion rate is roughly 2%, meaning you need to attract a thousand people if you want to sell your products or service to 20 of them. This is hard work, and even if you meet or surpass the 2% mark, your profit will still depend on your margins and sales volumes.
Top 10 Most Successful Businesses to Start
In this list, I pinpointed 10 online business ideas that could work wonders for any entrepreneur. You already saw it earlier in the text, but I'll highlight their advantages below, so you can decide if some of them are the solutions you've been looking for.
1. Launch a Dropshipping Business
Dropshipping is the art of buying and selling goods without actually handling them. Being the middleman can't be easier than this. You buy products in bulk or wholesale, after which you arrange their shipping to the end customer. This means that you won't need a huge logistics center to become a dropshipper.
The idea behind dropshipping is simple: it reduces risks and costs of the classic buy-and-sell process by outsourcing the logistics, storing, and delivery steps. Still, it can bring a hefty profit if done right.
Running a dropshipping business requires knowledge. The good news is that plenty of tutorials and courses can give you a good idea of this field. You can have the theoretical foundation to step on in just a couple of weeks, which is a huge advantage. Even if you've never done it before, you can easily get the hang of it. 
To start a profitable dropshipping business, you need to find trusted suppliers, quality products, and a channel to sell them. The latter is usually an eCommerce store. The rest is up to budgeting, planning, and setting up marketing campaigns. 
Pros
No need to invest in an inventory

Logistics and storage operations are out of the equation

All operations related to transferring goods are faster and smoother

A lot less risk is involved, compared to traditional online retail businesses

The initial investment is usually an affordable one
Cons
It requires patience to find trusted partners

You need to know first-hand that the items you sell are of the quality you expected them to be

It will take some time for you to market your online store and catch up on the competition
There are plenty of platforms to use for your dropshipping business, too. They're all easy to board, and choosing either of them would be based on your preferences and the specifics of the products you intend to offer. Here's a short list of dropshipping launch pads to consider:
But it doesn't have to be dropshipping at all costs. You can always start a regular online store and sell the goods you know a thing or two about. For example, setting up an online jewelry store or creating something exotic, such as an online thrift store, are both great ideas to exploit and turn into a reality. Of course, a regular online store requires a lot more effort to be set up initially, which is why I decided to highlight the advantages of dropshipping instead. 
2. Create and Sell Arts, Hobby Items & Crafts
This is where talent comes in handy. Personalized items, hobby goods, and unique gifts have become wildly popular in recent years. This market has been on a steady rise for years, and it's expected to grow even bigger in the years to come.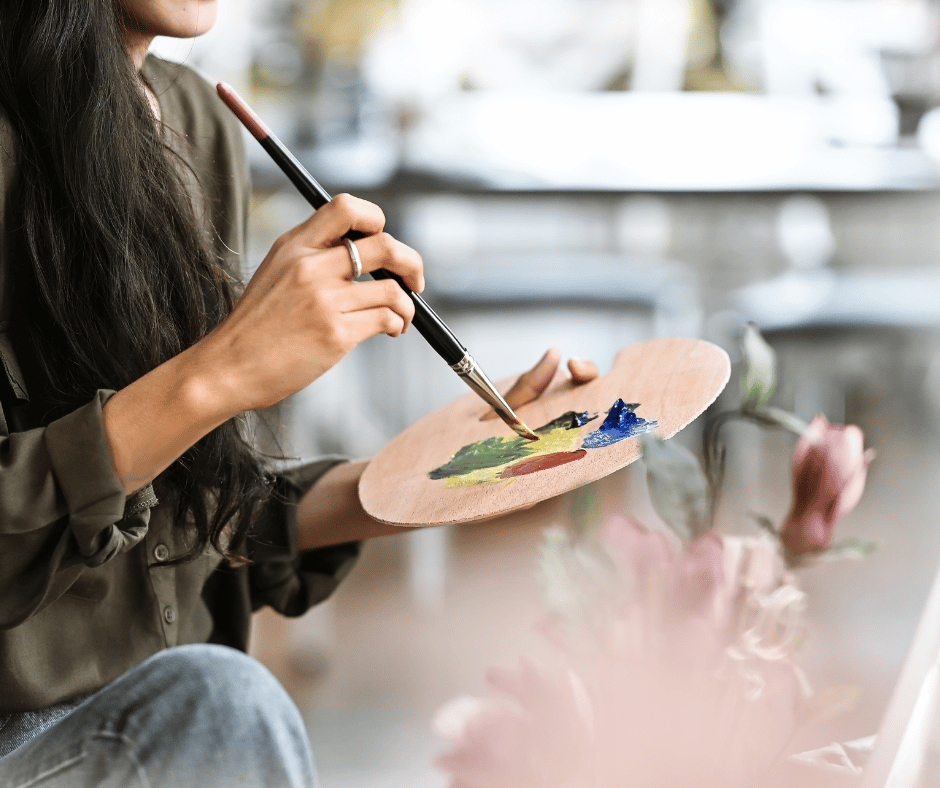 If you're good at painting, photography, sewing, pottery, or creating music, for example, then you can monetize this talent beyond your wildest dreams. Today's online market demands all of these talents and more. All it takes for you to make money is a strong and notable online presence. Even if you don't have a talent of your own, you could help others sell their creations and profit from commissions. 
There are plenty of things you could do: sell posters, hand-knitted souvenirs, or appoint a small pottery atelier to create custom items on order. The possibilities are endless. What matters here is to establish a connection with your clients and make sure you never offer them mass-produced stuff that they could find at hundreds of other places. The more exclusive your catalog is, the more profitable your online business will be.
Recommended Reading: How to Start an Online Jewelry Business
Pros
The potential of this niche has yet to grow

There are endless recipes for success when selling arts and crafts; all you need to do is choose one

You get to sell personalized items and create stories this way

You can create an exclusive brand and sell homemade items internationally
Cons
It's hard to be successful in this niche when relying on suppliers

A possible drop in quality may jeopardize the whole operation
The number of platforms that are proven to be perfect for such businesses is impressive, but I'll suggest some of the most popular ones:
3. Offer SEO services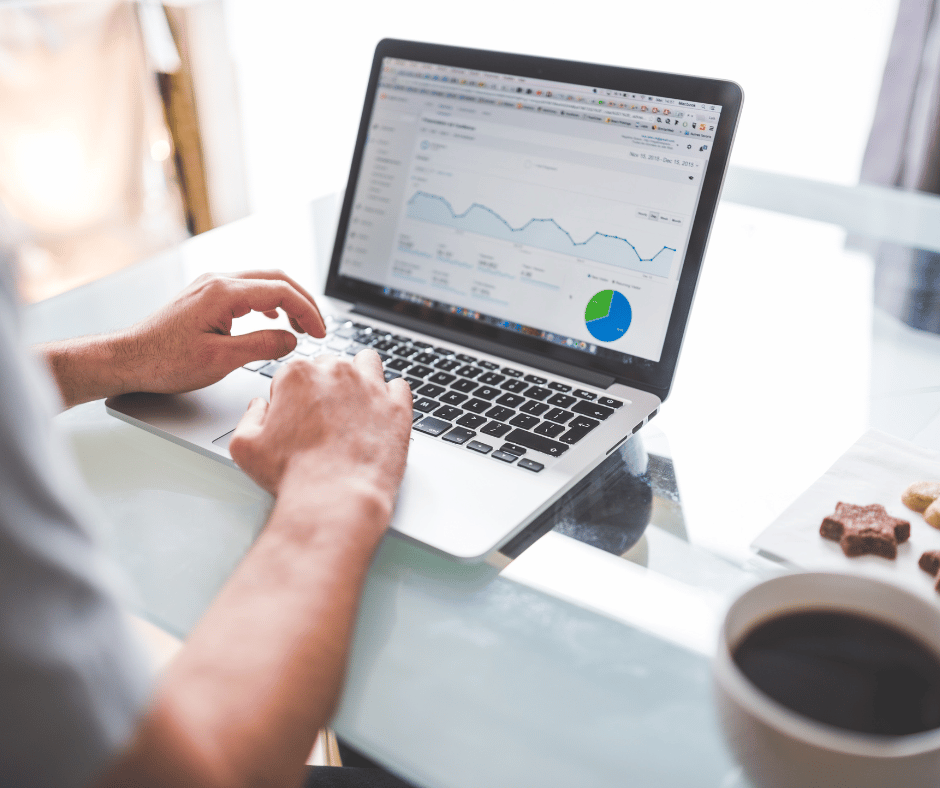 Becoming an SEO expert takes time, but starting this journey is easier than you might think. The internet is full of courses and guides on how to become an SEO professional and use Google Analytics and similar platforms, which is essential for any SEO specialist. When you start from there, you could launch your own SEO business in just a couple of months. When you provide value for your clients, they will be more than glad to pay you for your services. Boosting their conversion rates would feel like magic to them.
The educative approach is always a winning strategy here. Working with clients should come hand in hand with constant free advice and know-how. When you share part of your knowledge with everyone, you will instantly enjoy more clients.
Pros
Becoming an SEO expert means you will have thousands of potential clients waiting to hire you

You will learn a ton of valuable stuff when exploring the SEO world, which will be helpful if you start another business

SEO experts are well-paid and can work from any possible location
Cons
Due to constant changes in algorithms and strategies, being an SEO results in a constant learning process
4. Offer Website Building and Graphic Design Services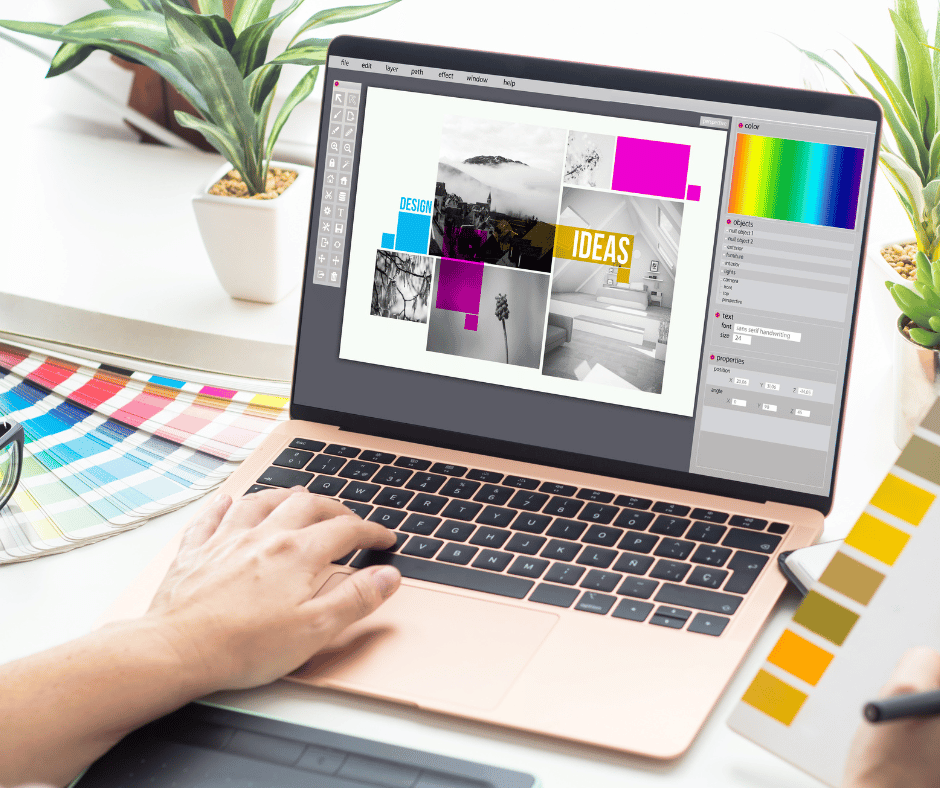 Here's one of the most profitable small businesses you could start if you have the combination of skills and talent needed. Even if you don't, there's still a good chance that you can learn everything needed to work as a website builder and designer. It's a skill set that everyone could learn. Besides, it's a profitable industry: a lot of individuals and businesses need niche websites or have specific requirements that online website building software solutions can't handle.
Being creative helps, but the basics of this business are still related to technical knowledge. A few days of research would be enough to determine the software and hardware you'd need to launch such a business. When you source it and find the relevant courses and tutorials on how to use it, you'd need some basic experience to start working. All in all, you'd be good to go in a few weeks.
The service portfolio will be shaped depending on what you already know about this industry or what you chose to learn first. You can use WordPress or you can master JavaScript, or maybe both. You can even specialize in building custom online stores for eCommerce platforms. The possibilities are endless. The same applies to graphic designers. Learning to use Adobe's products, Sketch, or Canva is perfectly doable in a relatively short period, and monetizing the newly acquired skills can come shortly after that. This role requires more talent and vision, of course, and I believe it's not for everyone. Still, it's one of the most successful small business ideas you can turn into a reality from the comfort of your home.
Pros
Becoming a website developer is a profitable business

There are tons of routes to follow in this industry

You can master this profession in weeks or months, starting from scratch

Loads of transferable skills

An endless field for growth
Cons
Requires constant learning and focus

Time-consuming
5. Create Online Courses or Training Videos & Tutorials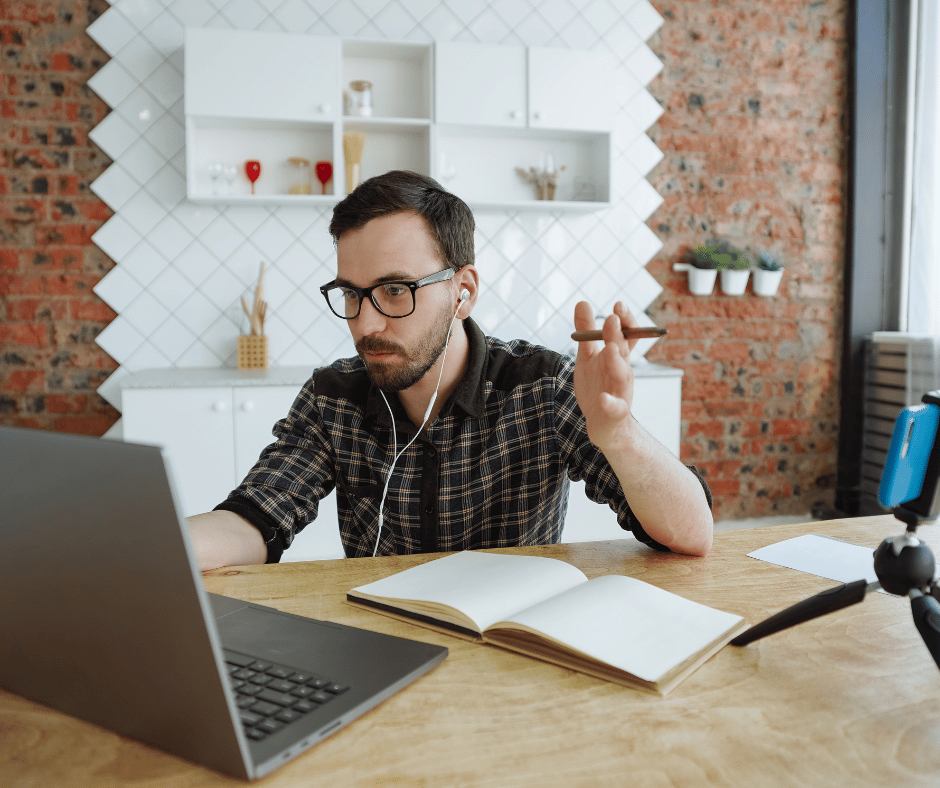 Here's a niche that most people I've spoken to tend to underestimate. It has amazing potential, regardless of the specific topics you pick. Starting such a business should be based on any skills and expertise you already have. 
Being able to design a successful online course means that you can convert your expert potential into a knowledge database so you can serve your clients the right way. It can be related to painting, cooking, gardening, or whatever subject you can think of. The market for such courses is growing. In 2021, the e-learning industry in North America alone was worth more than $120 billion. It's expected to be worth three times more by 2028. You don't need a better reason to start such a business. It could grow incredibly fast, depending on how good of a job you're doing.
Pros
Simple setup required: cameras, microphone, a small studio, and a good enough computer

Based entirely on your existing skills (although you may pick a new topic and master it before transferring knowledge to your clients)
Cons
It's a labor-intensive business that requires a lot of effort and allows for no quality compromises
6. Write eBooks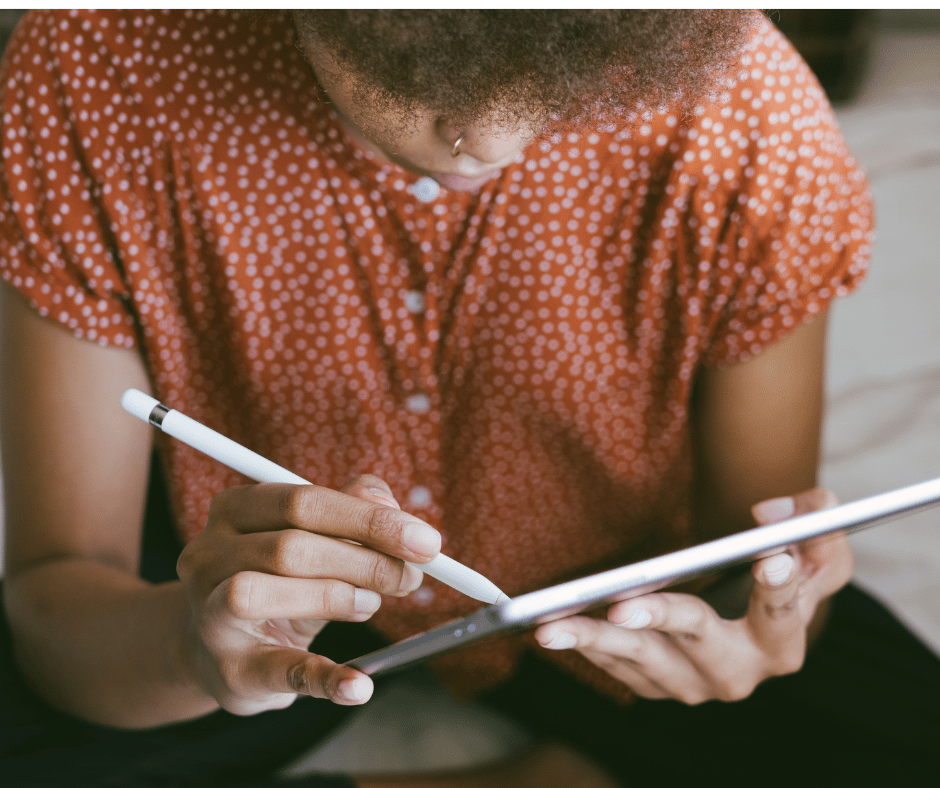 Publishing eBooks has become a profitable industry, and people worldwide seem to be more and more interested in eBooks. The reason is simple: they're easy to download and read, not to mention the affordable prices and the variety. 
Instead of going through the hardships of finding a publisher to print and distribute a book you've been thinking of writing, you could turn it into an eBook deal and see it listed for purchase soon after you finish it.
eBooks eliminate the need for all typical publishing activities but one: marketing. This is the only way to turn it into a successful project. It may take time and effort to define your target audience and reach out to them, but it will be well worth the effort. 
Pros
Fast publishing times and immediate distribution

Worldwide audience

Good profits, despite the usually affordable prices
Cons
It may take time to nail the perfect content relevant to the chosen topic

Not all eBooks are as successful as expected
7. Start a Personal Coaching or Tutoring Program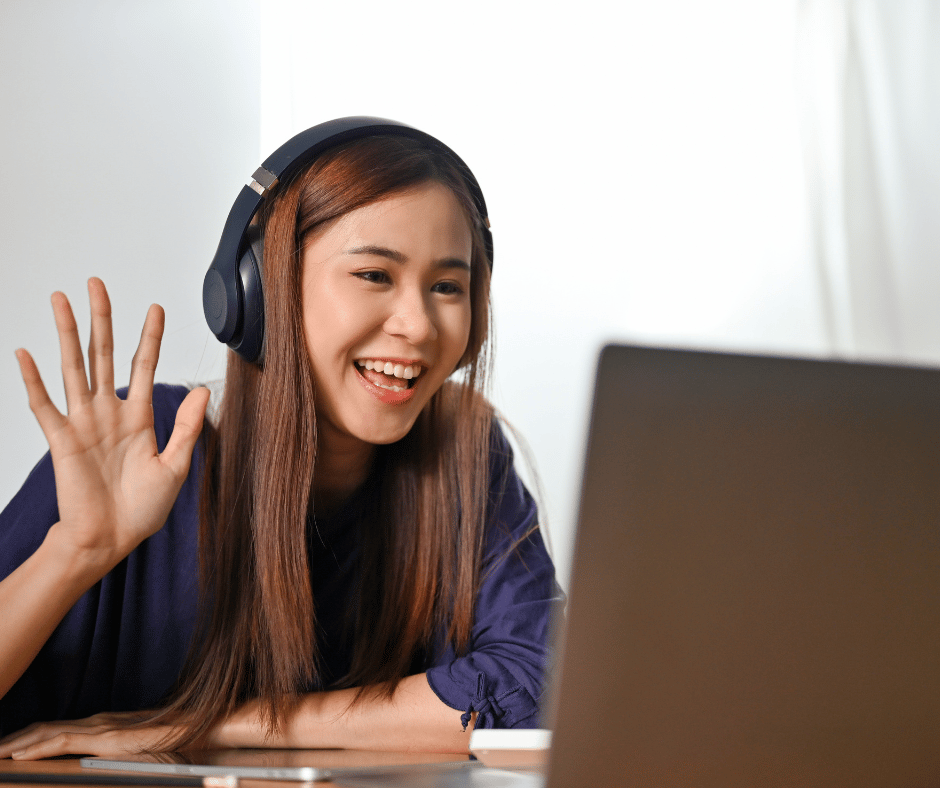 The more people I meet on various occasions, the more I realize how many of them often resort to a personal coach in various areas. It can include professional development, personal improvement, motivational lectures, and whatever you can think of.
The online business coaching industry in the U.S. has surpassed the $14 billion mark. It's been on the rise especially since the global pandemic hit. This means that you have the chance to enter this market and use your expertise to help business owners grow.
If you're an expert in this field, all you need to do is create a brand and set up your website, social media account, and design a marketing strategy. If you're tempted to join but lack the knowledge needed, you can first become a client of this industry and use every source of information to create a valuable database you can later use to help your clients with. 
Pros
Growing market

Low to no startup costs

Chance to have multiple clients at once

Unlimited reach
Cons
8. Manage Social Media Accounts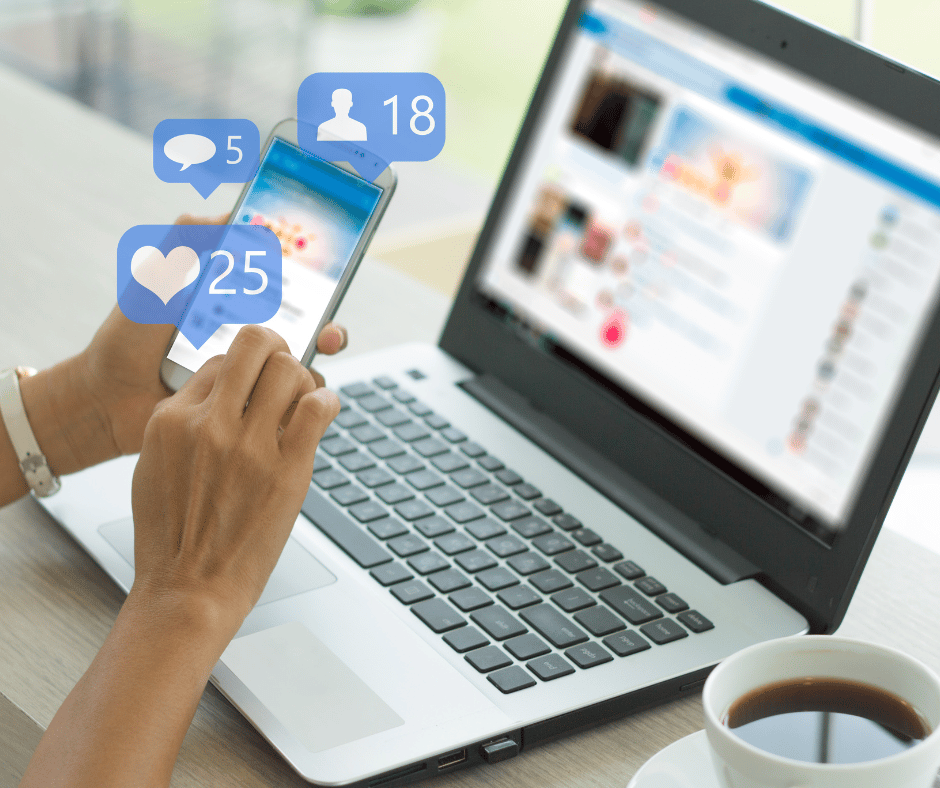 The world was taken over by social media years ago, so joining the fun seems to be a good idea, no matter how you look at it. You can easily monetize the time you spend online if you manage social media accounts. 
You don't need to become an influencer to do that, of course. All it takes is a clear understanding of how different social media platforms work, alongside some specific knowledge related to marketing, branding, video editing, and a handful more.
Alongside this business, you could learn how to handle marketing campaigns and PPC (pay-per-click) advertising. Both are profitable businesses you could run from home. The best thing about these operations is that you'll get to learn along the way. Since social media grows stronger and people look for everything there, the variety of accounts you can manage and market is virtually endless.
Pros
A highly popular niche

A competitive environment, but full of opportunity nonetheless

Learning how to do it takes a few weeks (but the quality courses and training are all paid only)

Highly profitable

You'll gain valuable experience while making money
Cons
Requires time, effort, and expert knowledge
9. Become a Fitness or Yoga Trainer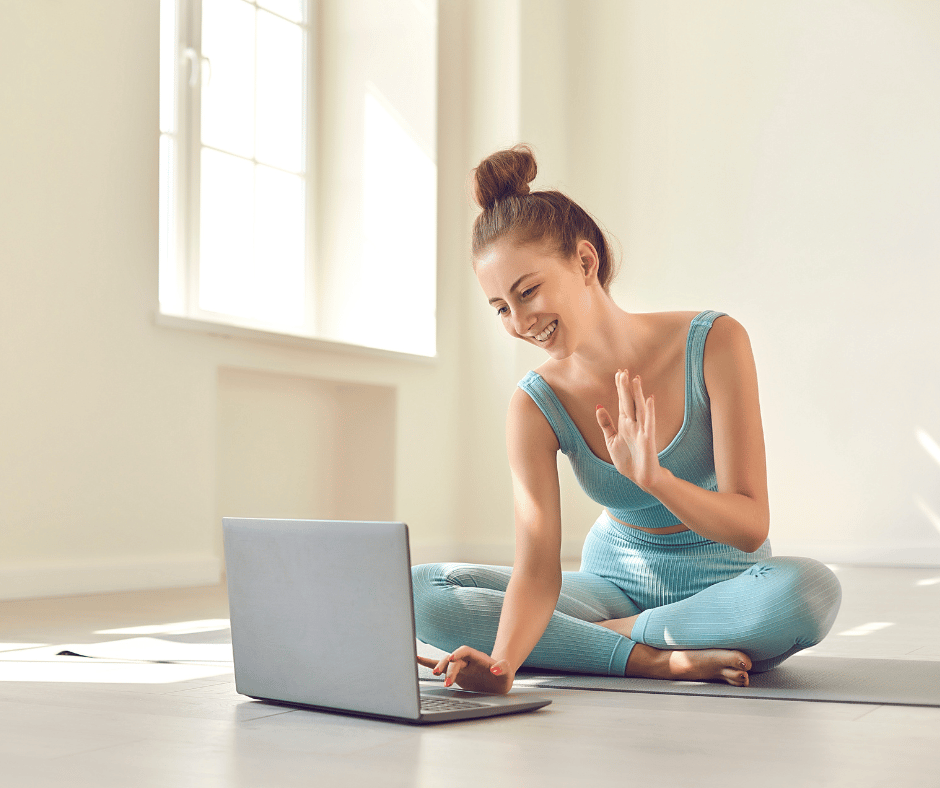 The recent pandemic took its toll and many businesses across the globe suffered, but others were thriving in the meantime. This applies to online fitness coaches and trainers. The forced changes in our lives and habits were the reason why many individuals chose to source alternative ways to continue with their normal lives. Those who were unable to hit the gym naturally looked for guidance online. 
Becoming a fitness or yoga trainer (or choosing another type of coaching profession related to promoting and teaching physical and recreational activities) is more profitable than ever before. The global online coaching industry saw a drastic rise in 2022 compared to 2021: a whopping 42%. This multibillion-dollar industry is the perfect scene to enter when you want to create a profitable online business. 
Needless to say, you need to have a relevant background if you're about to launch an online fitness business. If you're a physician, a chiropractor, a gym coach, a nutritionist, a Zumba enthusiast, or another specialist in the health and fitness niche, then you are only a few steps away from having a fully functional online business.
Pros
Easy to start if you have the right expertise

Highly profitable (a rapidly growing niche)

Almost no startup costs are required
Cons
The niche is reserved for people who have previous experience in it offline 
Recommended Reading: How to Start an Online Fitness Business
10. Start a Blog or a Podcast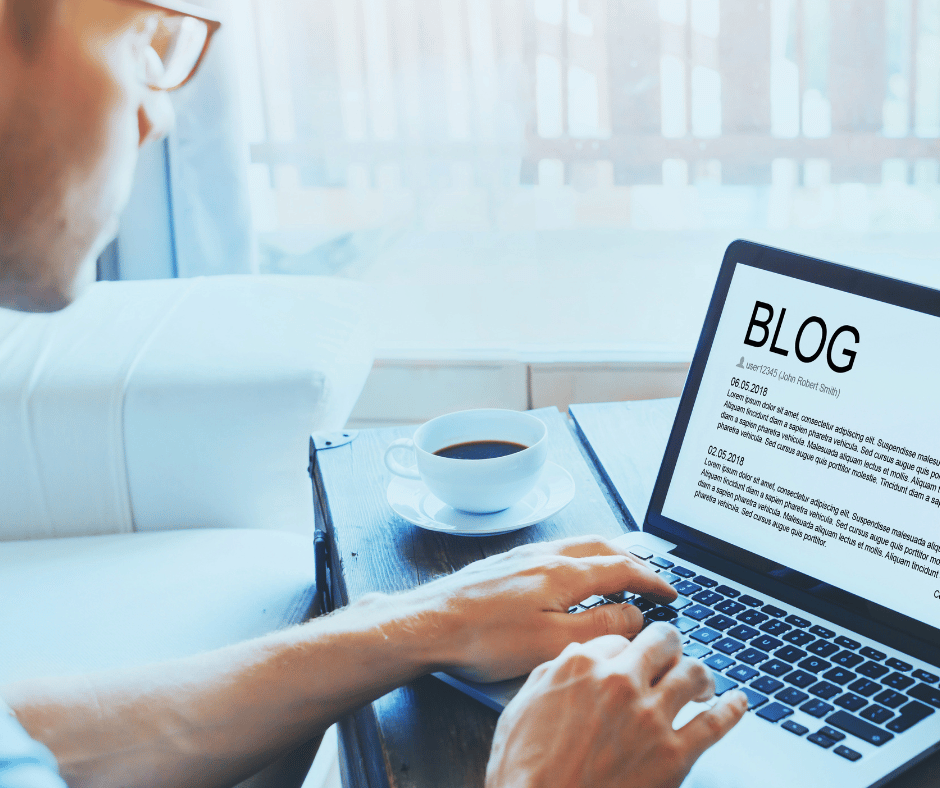 I reckon most people are already aware of just how profitable a blog or a podcast could be. In fact, you could start both and monetize them once they take off. 
Blogging is the art of gathering an audience thanks to the value or entertainment you provide. It can be on whatever topic you prefer or love. As long as you are consistent in presenting your audience with the content they need, you will make money out of it. There are plenty of ways to do that: banner advertising, affiliate links, paid promos and product reviews, embedding videos, and so forth. 
Starting a podcast could be equally profitable, but only if you have a noteworthy fan base. It's relatively harder to create a successful podcast than to run a well-monetized blog, but it all depends on which one you're better at. If you have a passion for something and the knowledge to match, then you could be a successful blogger without knowing it. A computer and a stable internet connection are all you need to start such a business.
Pros
No startup costs (for blogging)

No previous experience required

Unlimited possibilities
Cons
It takes time to build an audience and start monetizing your project, so you must be patient and probably start blogging as a side gig
How to Start an Online Business
Starting the journey of turning any of the best online business ideas into a reality could be a breeze, but it could turn into a nightmare, depending on how well-prepared you are.
Even if it seems easy at first, there are always things that might surprise you and act as an obstacle. To eliminate such issues from the very start, you need to follow a well-crafted plan. I'll suggest some of the steps to take if you want to shorten your path to success.
Do Your Research
Even a seemingly perfect and easy-to-implement idea can turn out to be inapplicable. It takes meticulous research to confirm that the idea is worth the effort and resources. This includes potential markets, competition, audience, projected startup costs, and a lot of other aspects. You need to create a blueprint based on niche-specific research. There's no other way.
Create a Portfolio
This is another important step that's fundamental for your future business growth. Most niches I've suggested above can lead to a plethora of services, but you are always better off focusing on those you're best at. Your services or products need to be the most relevant possible, and they need to offer the best price/quality ratio. Of course, your portfolio needs to be the perfect match for your target clientele's expectations.
Organize Your Business
Once you have a clear and working concept, you need to take care of business, literally speaking. You should consider all the startup costs related to making your idea a reality. Also, you must have the right suppliers and sales channels secured. This is related to negotiations, contracts, permits, accounts, and a plethora of other details and needed actions.
Create Your Online Presence
I already mentioned the crucial importance of proper marketing and building a brand. You should think about this early on, during the design of your blueprint, but the time to actually do it comes soon enough. Being able to utilize every sales channel and advertising platform relevant to your business is key. The more you promote yourself and your online business, the fuller your sales funnels will be. 
Recommended Reading: How to Start an Online Retail Business
Online Business Success Stories
If you decide to search for inspiration, the internet will instantly provide you with more than you bargained for. Take these success stories, for example.
Tim Seidler combined two of the online business ideas I suggested above to rise from someone who struggled to pay their bills to an online business owner who sells websites for six figures. Seidler started creating custom websites and eventually, his business took off. Today, he combines his main operations with an equally successful blog.
Stuart Walker is another successful online business owner who runs everything from his laptop, regardless of his location. The successful marketing and consulting business he created eventually gave him the chance to travel the world at his will while still managing everything himself. 
These are just a couple of examples that I believe are enough to highlight just how accessible the world of online business is, and how life-changing it can be for you. 
What Do You Need to Run and Maintain an Online Business?
Running your online business will require maintenance, and this is impossible without helpers. I don't just mean associates, too. Chances are, you'll need more people to help you grow your business, but you might also need additional software to help you organize everything. Here's what I would suggest:
POS Software
Having a fitting point-of-sale solution is a must for everyone who sells goods or services online. There are modern POS software products that incorporate a lot of additional functionalities, meaning that they're not just meant to bill clients. By choosing an appropriate POS system, you'll be able to exploit different CRM functionalities, alongside inventory monitoring and management, sales and customer data processing and analysis tools, and a lot more. All these perks will not only help you smoothen most managerial aspects of running your operation, but they will also help you create an efficient, sustainable business. 
When it comes to online businesses, Shopify and Square are among the top choices to make. They have all the functionalities and integration capabilities to help your business grow.
Accounting and Payroll Software
To avoid the hustle and bustle of manually organizing your invoices, payments, and taxes, you should add accounting software to your management tools. Your online business might never need such a solution because of its scale or other specifics, but if the time comes to take advantage of it, you will probably thank me for going for it. 
There are plenty of options out there to choose from, but the best pick often happens to be either Paychex or QuickBooks. Both solutions have stood the test of time and can help most online businesses organize their internal workflow by introducing automation, among other advantages. 
The Best Online Business Ideas: FAQ
Which businesses are most profitable online?
The most profitable online businesses to start are dropshipping, reselling goods, website domain trading, writing and blogging, virtual assistance, and hosting online auctions, to name a few.
Which are the top three online businesses?
In terms of overall profitability and ease of launching, the top three online businesses are online training, selling software and services, and blogging.
What products sold the most online this year? 
The top-selling products this year fall into the following categories: electronics and appliances, child care, pet care, jewelry and fashion, and health.
Which products are the highest in terms of consumer demand?
The products clients demand the most online are clothing, health and beauty products, cleaning products, shoes, accessories, pet items, coffee, and child products, including toys.