(Last Updated On: 11/17/2022)
If you're curious about how to start an online business with no money, I can tell you straight away that it's always a challenge. However, it can be easily doable or a complete nightmare. I know this from experience: becoming an online business consultant years ago was not easy for me.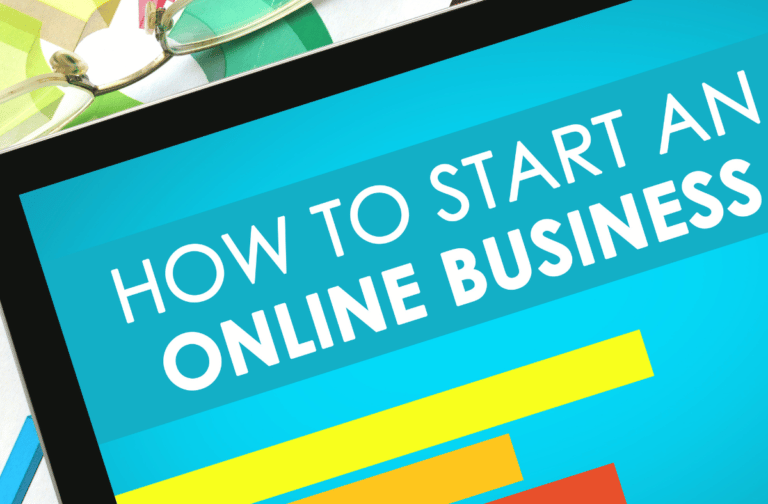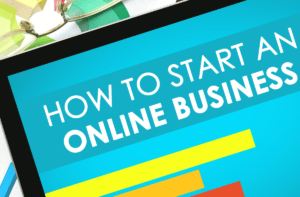 Written by Martin Nikolaev: Point of Sale Expert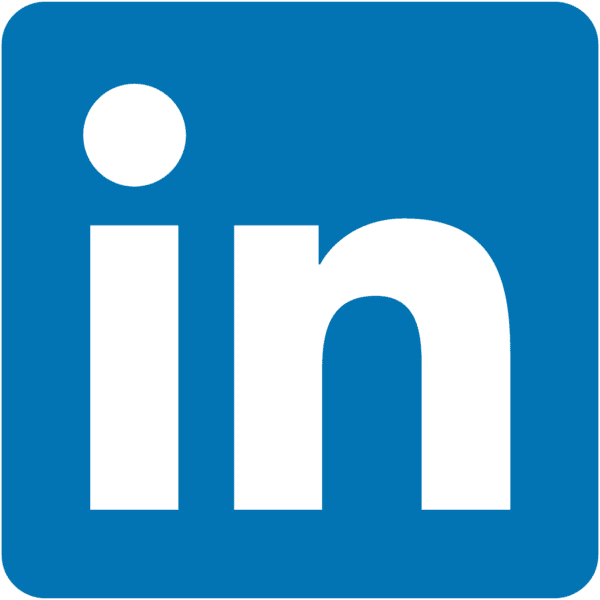 Our product review team dedicates hours of research, fact-checking, and testing to recommend the best solutions to business owners. We earn from qualifying purchases through our links, but this does not influence our evaluations. Why trust our reviews?  
The difference between kicking it off the right way and struggling for weeks or months is a complicated mix of important ingredients, such as skills, knowledge, flexibility, and so forth. Money doesn't need to be part of the equation. You CAN start a small online business with no money. In this article, I'll show you how to do it and what it takes to be done.
You may be interested in reading some of our related business guides, such as How to Start a Successful Online Jewelry Business
Don't have time to read this whole review? Skip ahead to: 
Starting a Small Online Business with No Money: Mission Possible
Truth is, anyone can start an online business, which is why I believe we live in interesting times. Some projects you could launch only require a stable internet connection, nothing more. It sounds like a utopia, but it is a fact. 
The plethora of tools and knowledge sources available today only require you to have an idea and pay attention. If you play your cards right, you will be successful. There's always the need for some luck, but being inspired and proactive is usually far more important.
You don't need juicy capital to start, either. The blueprint and the ideas you have would be the energy source you need. Sure enough, there might be expenses to cover after you start, but there are ways to figure it out, some of which I'll suggest in one of the article sections.
Why Should You Even Consider Starting an Online Business
Did you know that nearly one-third of business transactions in the U.S. happens online? Or that 36% of all the small businesses nationwide are selling their products and services online? If these statistics are not a good enough reason to join the game, I don't know what is. 
Still, if you need more persuasion, here goes nothing: 
Being an online entrepreneur or running a startup online means freedom: you could run your business from any location you please.

You will be your own boss: all the schedules and tasks will be dependent on you (which could be a blessing and a curse, to be honest, but it's still a perk to create your own schedule).

The biggest advantage of starting a small online business is also the topic of this guide: unlike land-based retail operations and similar activities, a hefty budget is not always a necessity.
Things to Consider BEFORE Starting the Journey
Even if you have the most amazing idea and you're ready to go all in, I suggest you take a step back and think about all outcomes, including the worst-case scenario. Let's look at my top three suggestions to consider.
1. Count Your Savings
Even well-executed plans could fail miserably, which is why you need to be prepared. If you must quit your job to pursue your dream online business, you should be able to live off your savings until it takes off. You may consider an additional source of income, which would be beneficial in such a case.
2. Have a Backup Plan
They say that you need to hope for the best and prepare for the worst. Should the latter happen and you don't achieve success, you must have a backup plan. It may be an additional project to launch or another alternative. 
3. Find Some Specific Advice or a Mentor
If you're not convinced that you have what it takes to follow your plan, find someone to help you with that. Getting in touch with a specialist with vast knowledge of the industry you want to dive into is always a good idea. If that would cost you money, then you can search the web for relevant information, feedback, success stories, or free courses.
What Does It Take To Start an Online Business
There are more than a few winning combinations to start a small online business without sufficient funds. Still, most of them feature the same few key ingredients. Let's dwell on this matter.
1. Ideas
If you want to learn how to start a small online business with no money, you need to start from square one: the idea. Yes, you need a brilliant idea in order to make things work. It might not be something unique. You could even copy your future completion. As the late Steve Jobs once said, "it's better to be a pirate than to join the navy." The point is, it must be a working solution that provides added value or solves problems for your future clients. 
The tricky aspect of any idea is how good it really is. More often than not, you can't evaluate the potential of your ideas properly. You can either underestimate the possibilities or overrate its greatness. If you pursue the wrong idea, you might end up disappointed. 
2. Ambition
You need to pursue your new goals with ambition. It is a primary ingredient of any successful project and has nothing to do with sufficient funds.
3. Enthusiasm
Feeling the right vibes is a must. Without being enthusiastic, it might tempt you to quit if you don't see results soon. Instead, you must persevere until you reach your goal.
4. Expertise
This is not a must-have quality to have for starting an online business in some cases, but it's essential for most projects. The more you know about the niche you want to become a part of, the better you'll perform.
Three Types Of Online Business You Can Easily Start With No Money 
You can never be 100% sure that your idea would work or that the niche you'll join will be a profitable one. Still, there are proven small online businesses you can start with no money that hide numerous possibilities for success. I find the following suggestions to be the easiest to embrace. You can even combine some of them as you go along the way. 
1. Dropshipping: Learn All About It
This is one of the opportunities to grab that offer a virtually endless horizon in front of you. In theory, you could grow a dropshipping business into a million-dollar business. But even if your goal is to simply make a living, then this might be the solution for you. 
The essence of this business is simple: you source goods from distributors or manufacturers and resell them to the end customer without physically getting the products. Instead, they are delivered directly to the buyer. This video explains things perfectly:

I know what you're thinking: "this type of trade requires a juicy capital to start". No, it doesn't. You can quickly set up your business and use a free platform. The only money you'll need is for the initial expenses you need to take care of, and given the fact that you're likely to start small, it's perfectly doable. In some cases, these expenses could be insignificant. 
2. Any Technical or Creative Skills You Have: Use Them
Needless to say, you should harness every relevant advantage you have when you're trying to start an online business with no money. This includes your personal qualities, skills, and talent. Are you a skillful designer or a talented writer, for example? Use that for personal gains, then. You can offer specific services to prospects. In this case, it's all a matter of marketing your skills. Becoming a freelancer is a legit type of online business. 
Become a Consultant
If you've been busy in a certain specific niche for years, but you've grown tired of a 9 to 5 job, then you could use your knowledge to help other individuals and business owners in the same sector. Running a consultancy business is often very profitable: this industry generates tens of billions of dollars globally. Despite its decline during the pandemic, it will be on the rise soon, no doubt about it.
Create a Blog or a Niche Website and Profit from Affiliate Marketing
This is another type of modern-day business that could be far more profitable than you could imagine. Affiliate marketing is a niche that's as strong as ever today: it's expected to surpass the $15 billion mark in 2024. If your website enjoys a wide audience and thousands of monthly visits, you could post affiliate links and earn money from the sales your partner makes, thanks to the links you shared. 
Become a Social Media Influencer
Not everyone can become an influencer, but there's no reason you shouldn't give it a shot. Influencers can make a lot of money. The only downside is that you'd need to wait for your fan base to grow big enough to monetize it. You can run affiliate links and sponsored posts, both of which pay really well. Even with as little as 10,000 followers, you could still make $100 per post, maybe even more. Some micro-influencers with similar fan bases earn six figures per year.
T
hink About Different Crafts You Could Master
There are tons of handmade stuff you can find online, and it seems that new products keep emerging all the time. Handmade and unique pieces always sell well as long as the price/quality ratio is on point. If you are skilled enough to produce hand-crafted items, you can market and sell them online, all from the comfort of your home or atelier. 
C
reate Your Own Podcast or Video Content
Here's a curious idea: become a vlogger or start a podcast. You can also start a DIY guide channel full of tutorials. There's an exceptionally wide choice of platforms: YouTube, TikTok, Spotify, Facebook, Instagram, you name it! This is one project you could start before you leave your current job. If all goes well, you will eventually land deals and promote goods or services, which is a popular type of marketing, as we all know. 
3. Online Thrift Store: Launch It and Make Profits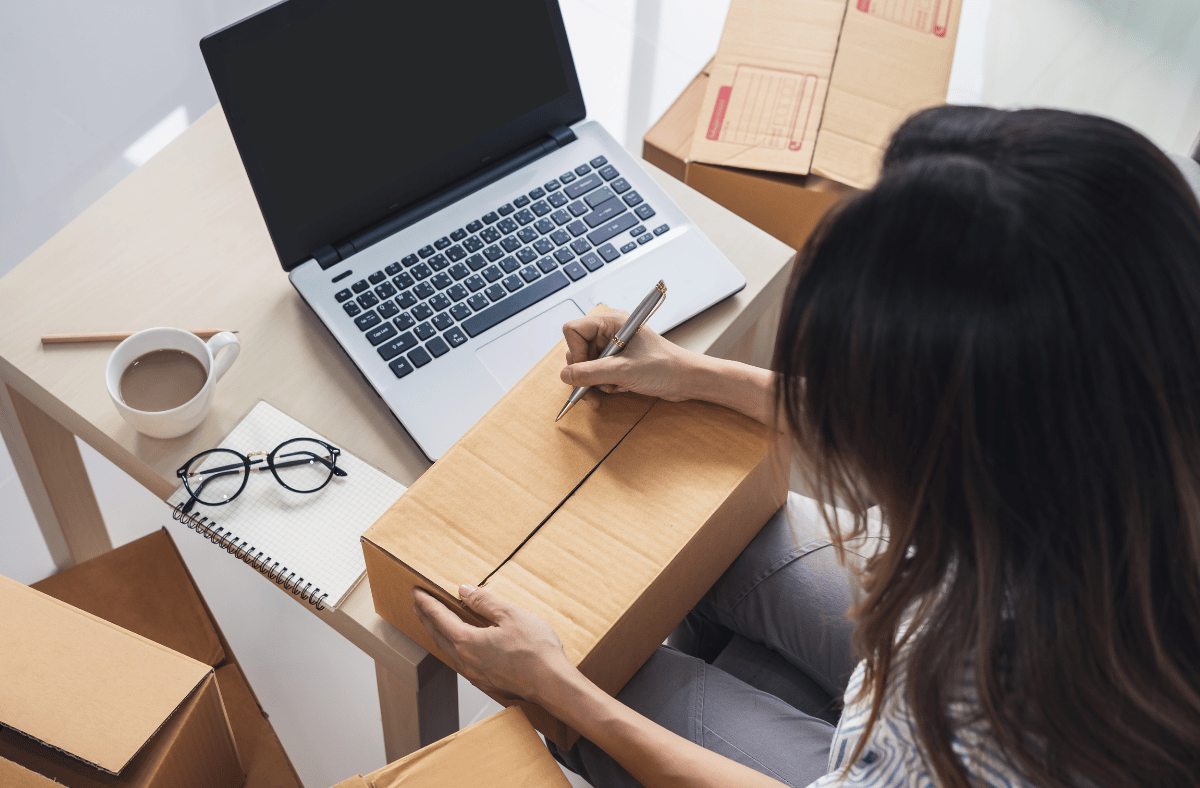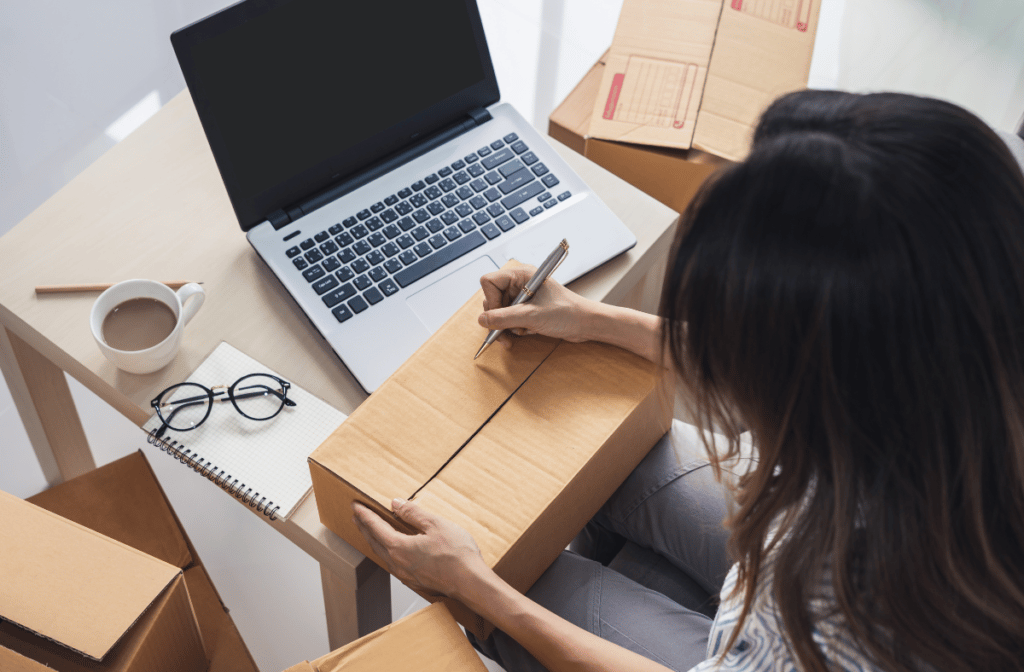 This might seem like an unconventional idea, and it is, to be honest. But that doesn't mean it doesn't have a lot of potential. Launching an online thrift store can be exciting and profitable at the same time, as long as you know how to do it.
There are dozens of other ideas you can draw inspiration from, such as the ones suggested here. Some of them required little to no money to get started. 
Types of Platforms You Can Choose From
Since I mentioned some of the most widely used social media and streaming platforms in the world today, I might as well suggest the plethora of options you might find handy in your journey to start an online business with no money. 
Website 
If you're building your own website, you can always do it for free using WordPress, but it requires some skill. An easier path to follow would be to opt for a website builder. I'll suggest some of the best ones, and they either cost nothing or next to nothing, which is great if you have no real budget to start your small online business.
Reputable Website Builders
Wix is one of the top-rated website builders, and for good reasons. It allows you to create a good website for free, and you don't need any tech skills to do it, which is important. It boasts hundreds of templates and apps, and the drag-and-drop interface makes things simple enough. 
Talking about industry leaders, I need to mention GoDaddy as well. It's equally easy to use, and it's also free to use. The platform's customizable themes and additional marketing functionalities come with reliable customer support available 24/7, which is the best-case scenario. 
This is the perfect choice to make if you're in the arts & crafts niche, among other possible choices. Any creative project would benefit from the templates Squarespace offers. Small businesses can immediately take advantage of the rich e-Commerce and marketing features. Third-party add-ons are available as well, which results in a turnkey business website solution. 
Zyro is a relatively new player in this competitive niche, but it seems to have what it takes to help you develop your small online business with no money. It's a budget-friendly solution that boasts curious perks, such as templates made by skillful designers and an AI content helper.
Ionos boasts an impressive library full of preset templates and additional app helpers. It seems to have a working solution for every niche you might choose to enter. The best part about working with this website builder is the personal consultant you could take advantage of, even when you pick the basic payment plan. It's affordable, too.
E-Commerce Platforms and Software
Depending on the online business you choose to start, you might need a reliable e-Commerce partner to make it work. Here's a short list containing the top-rated e-Commerce platforms to choose from. All of them make a good fit for emerging small online businesses.
Social Media Platforms
Your strategy would probably include social media activities at one point, so you should learn about the ways to optimize such a process. This could result in different ways: Facebook posts and ads, Instagram reels, text messages, and paid ads over WhatsApp, Messenger, and so forth. It's all up to the way you envision things and the type of business you chose to run.
Marketplaces    
Most small businesses to start with no money would require a reliable marketplace platform to thrive, which is where several industry giants come into play. Depending on your particular business idea and your desired audience, you might consider one of the three types of marketplaces:
B2B (Business-to-business)

: If you manage to start a wholesale business at one point and you want to sell only in bulk, then this would be the type of platform to choose

B2C (Business-to-customer)

: Relying on this type of marketplace, you will be able to sell your products directly to your customers 

P2P (Peer-to-peer)

: This is probably the most popular type of marketplace for individuals who want to start a business with no money. Since it's likely to be a small business, a P2P (sometimes referred to as C2C, or customer-to-customer) marketplace would be the perfect solution
Let's look at some of the most popular marketplaces worldwide. Keep in mind that there are hundreds of local alternatives, depending on your location or targeted audience. Some of these are niche examples of the marketplaces you should be looking for.
How to Sustain Your Business from the Very Start
There are things you simply must do if you want to lay the foundations of a sustainable business with a lot of growth potential. First of all, I suggest you pick more than a single sales channel. Yes, running an omnichannel operation can be tricky and complex, but it pays off in the long run.
When you have a multichannel marketing and sales model, you reach more clients and achieve higher profits. But you need to develop separate strategies for every channel you decide to use. What works on TikTok will not necessarily work for Instagram, for example. Choosing the right channels should be part of your blueprint and a product of careful research.
Your clients will shape the success of everything you do, but it all starts with how you connect with them, how you treat them, and how you care about them. The only way to communicate effectively with your audience is to get to know them better, and you'll need to process information and data to do that. Collecting the data is easy: you can offer promos and bonuses, create campaigns and surveys, send email sequences, or ask for feedback. Don't forget to offer some type of customer relationship management and support. This is crucial even for the smallest businesses out there.
Let's look at other important steps to take if you want to build a long-lasting operation.
Research Before You Start
This goes without saying, but you need to do all the research it takes before you make a step toward launching the small online business you've been dreaming of.
Competition
If you want to join an industry or a niche, make sure you learn how others do it. Thorough research of the future competition you'll have is the key to a fast launch. You'll be able to identify their strengths and weaknesses, as well as spot mistakes that you can a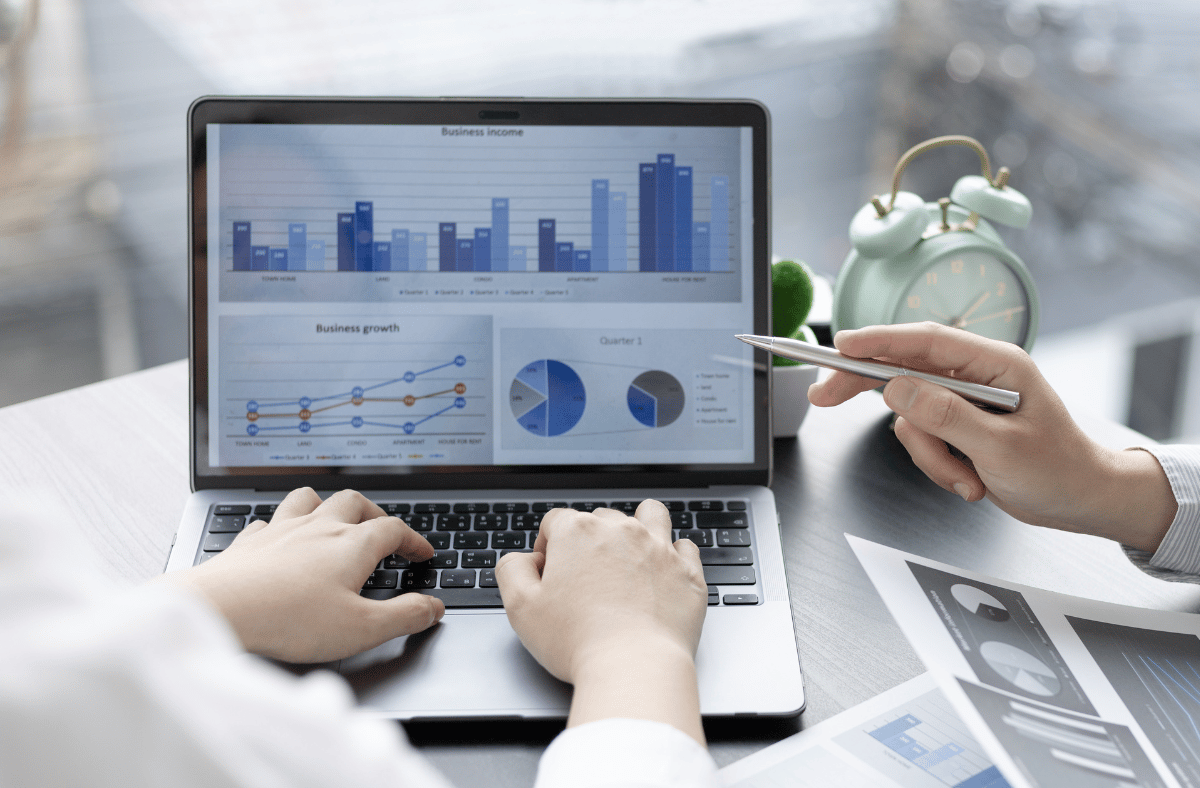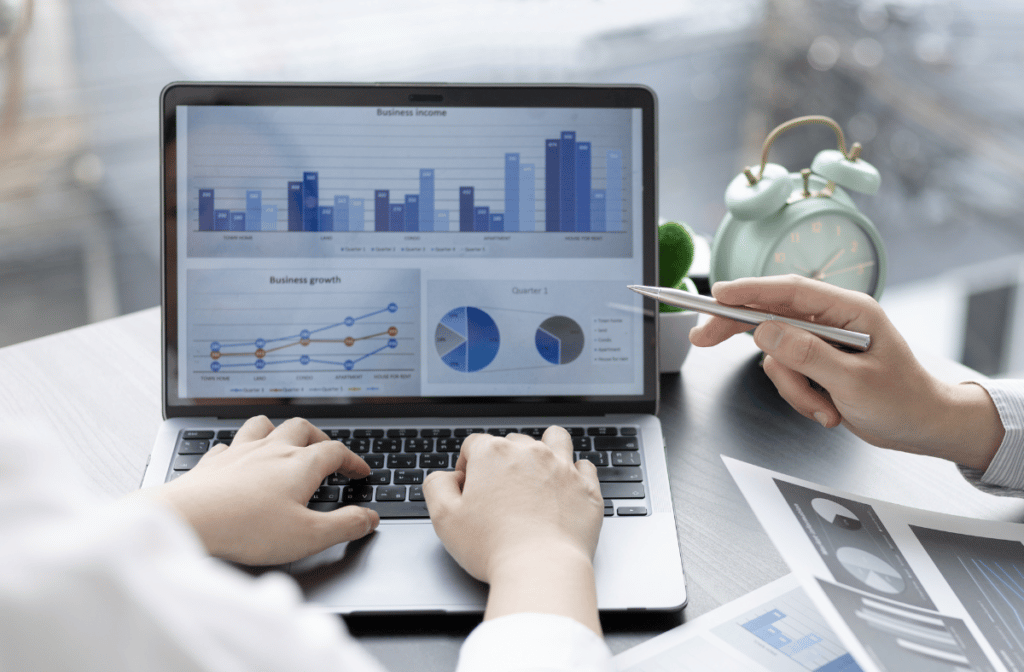 void. Being able to draw inspiration or even copy others is important (which is why I posted that Steve Jobs quote at the beginning of this guide).
Funding Options
While you don't necessarily need money to start an online business, there will probably come a time when you might need financial resources to keep it up and running. You must plan different options in advance.
Savings

: If you have some money stashed away, leave it on the side when you kick off your new business, but consider using it if there's no other way. Some online businesses would never require you to spend your savings, as long as you manage them as you should

Government-funded programs

: Make sure you find all the government programs that could aid your startup. There's usually something you could find useful, but it's a matter of good timing and eligibility.

Private/angel investors

: This is a popular option that many business owners have taken advantage of. If you have a good idea and the means to make it a reality, but you lack funds, you might find an investor in exchange for a partnership, company shares, or part of the profit.

Crowdfunding platforms

: Your amazing product idea can be presented before a crowdfunding society. If it's good enough, you might be able to receive the funds you need to produce it.
Sure enough, you could always ask family members or friends for a loan or go to the bank for the same purpose. This is not the best option, to say the least, as things can get complicated fast. As I mentioned several times already, starting a small online business with no money is perfectly doable, although it's harder than having the budget needed from the get-go. 
Building a Brand: The Important Steps
When you have yet to harness the power of your reputation, you must first create it, and a strong brand identity is a key factor in this case. Your brand message needs to be simple and attractive, but it also needs to be delivered to your audience in the most appropriate manner. Make sure you come up with an attractive logo, a memorable name, creative ways to display the brand identity, social media visualizations and posts, and so forth. Of course, your website or e-Commerce store must also be branded correctly, alongside product packaging and other proprietary items.
Tools to Help You Run Your Business
You'll need all the software help you can get if you want to start an online business with no money. The good thing is that there are free (or very affordable) solutions to rely on when you build your project.
Online Service/Retail POS System
You'll need a POS system if you're planning on selling products or services. The good news is that solutions like Square POS exist. It's free to use, and it has all the functionalities you'd need initially. The system will help you track your finances and organize payments, and it will allow you to create a far better customer service experience for your peers. If you choose to sell your products using Shopify, you'll be glad to know that the e-Commerce giant has a proprietary point-of-sale solution as well. This allows for easy data integration and seamless functionalities. 
Accounting System
To further streamline your operation, you can opt for accounting software. The availability of such an add-on will let you focus almost entirely on the essential stuff instead of wasting time doing administrative work. QuickBooks, for example, is one of the best software solutions for this purpose, and it will set you back at just $5 per month.
Marketing Is Crucial: Develop Your Strategy
If you've never dealt with designing a marketing strategy before, you'll need assistance. This is why taking basic SEO and email marketing courses would be a good idea. You need to learn how to optimize your content to allow Google to index it higher on the search results page. You'll also need to learn how and when to create social media posts and ads, among a plethora of other specific tasks. There are plenty of free resources to use, so the basic understanding of all these aspects of a marketing strategy can be accessed without paying for them.
Launching Your Planned Online Business Without Capital: The Step-By-Step Process 
Once you have everything understood, at least in theory, the time to act will inevitably come. I'll walk you through the steps to take. Note that some of these suggestions may not apply or may be avoided in some cases. As I mentioned earlier, there are beaten paths to follow, but no two online business success stories are identical down to the last detail.
1. Know how to price your products or services based on their real value.
Assuming that you're convinced the products or services you intend to sell will be marketed and targeted correctly, you'll need to create appropriate and competitive pricing. People will only buy what you're selling if they can get the value they need for the price they're willing to pay.
2. Regularly review and update your business and marketing plans. 
With that covered, you'll need to keep updating your business plan according to the new information or skills you learn. This will perfect your initial intentions and result in better and faster results (hopefully). 
Once you've identified the market, your goals and needs, and the means to complete your plan, you'll need to put the brand identity you created into good use. Most online businesses need a clever marketing tactic even before the products and services are launched. 
The structure of your online business needs to be planned in advance, but it can change along the way. This is not an improvisation. If you know that applying a change would be beneficial, then you should do it, but only after you've considered all the pros and cons.
3. Put legal matters in place.
Next, you'll need to register a legal entity. It can be an LLC (limited liability company) or another type, whichever works best for you. You should choose this part of the structure of your organization, considering your niche. Consulting the right people (lawyers and consultants who would brief you on this topic for an affordable fee) before you decide is a must. There may be permits, registrations with several institutions, or licenses needed for your specific business, so you will need to research this matter extensively. The requirements you must comply with might be local, so make sure you check the international legislation if you intend to sell goods or offer services overseas. 
4. Build your website following a thorough process.
When the moment to build your website comes, you should have complete control of the process. The reason is simple: there are plenty of aspects to consider. It's not just about the functionalities or the design of the website or the e-Commerce store. You need to think about integrations with POS systems and other third-party software, alongside payment processing, delivery associates, and many other aspects (finding a reliable hosting provider is also crucial). Don't forget to include a list of valid and relevant terms and conditions that dictate your relationship with your clients.
5. Organize a solid supply and delivery chain with contingencies.
Don't forget to organize any delivery and supply chains you might need. For example, if you plan to sell handcrafted goods, you'll need regular supply deliveries to make it work. All of this must be tied to a strict budget at one point when the business picks up speed.
Inspirational Examples of Businesses That Started from Scratch
Want to learn how several people who were on the brink of bankruptcy (or beyond that point) managed to start online businesses and succeed? There's nothing better than seeing real-life examples of how people went from rags to riches in a relatively short time thanks to their small online business ideas that eventually became bigger than expected. There are tons of examples to learn from. One of my favorite examples is Justin Goff's story. I've talked to him during several virtual events and he is the definition of "self-made." He risked it all, spending the last money he had on advertising his eBook, and later reinvested everything into his supplement brand. He had no extra budget and no experience in the field, but the trial-and-error process helped him pull it off. Today, Goff's business is worth millions. You can do that, too! 
Final Thoughts
Knowing how to start an online business with no money is not an exact science. It's a complicated mix of specific or general knowledge. It might seem scary to try and start an online business from scratch without having sufficient funds, but it gets easier and exciting once you learn what it takes to keep the cogs turning. 
If you have an idea worth a lot, and you're not afraid to put in the time and effort needed to turn it into reality, success will come to you sooner or later. The power of the internet and its endless source of knowledge and inspiration will help you along the way.
FAQ
Do I need an LLC for my online business?
Yes, you need some type of legally registered business entity, and a limited liability company (LLC) is one route to follow.
What is the easiest business to start with no money?
There are dozens of easy businesses to start with no budget, such as blogging, freelance translations, consulting, part-time babysitting, freelance content services, in-home dog care and training, and so much more. The goal is to recognize your strengths and skills and monetize them.
What is the best online business for beginners?
You can start an online business as a beginner by publishing an eBook, monetizing a blog on a specific niche topic, or setting up an e-Commerce dropshipping store.
How can I start a small business with no money?
You can start your small business with no money by checking if your idea would work and creating a business plan wrapped around it.
How can I make money from home?
There are different ways to make money from home. The options are endless: you can become a virtual assistant or tutor, or you can sell items you found at yard sales. You can also engage in dropshipping, create art and sell it, offer digital products and services as a freelancer, resell different items in marketplaces, and so forth.