(Last Updated On: 07/28/2022)
Every travel agency needs more bookings, more clients, and more revenue. A reliable and effective POS system can help you better manage relationships with clients and improve their overall experience. 
Travel agency POS systems should be able to help you in a number of areas. In addition to payment processing, you should look for a system with a CRM. That way, you can track all of your client interactions to present a truly customizable package for each person. You should also look out for online billing, quote management, and accounting tools. The most important feature for a travel agency is the ability to create a custom itinerary and view documents online. 
We've researched all the top systems, and we've found that Loyera POS is the best travel agency POS system. It starts out as a free platform, with the ability to add more features for a fee. You can manage multiple products and reservations from within the system, as well as accept online payments. It automatically adds new customers to the database, allows you to create discounts and rewards, and sends promotions through multiple channels. 
Pricing for travel agency POS systems run from free all the way up to $169 per month. There are also payment processing fees, which vary from system to system. As you look for the best platform for your travel agency, we're here to help. Read on to learn about the three top travel agency POS systems. We hope it helps you choose the right one for your specific business needs.
Best Travel Agency Software 
| POS System  | Hardware Cost  | Software Subscription Fees  |
| --- | --- | --- |
| Loyera  | Free plan + Paid plans, starting from $9/Mo | Quote-Based |
| Armada  | Quote-Based | Depends on your preferred payments processor  |
| LightSpeed Retail  | Starting from $69/Month per register | At least 2.6% + 10¢ with the card present and 2.6% + 30¢ when the card is absent. |
1. Loyera POS – The Best Travel Agency POS System Overall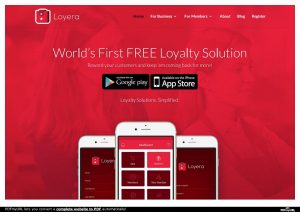 Allow your travel agents to offer an array of travel-related services with the Loyera industry-specific POS system. The system enables travel agents to receive orders online, and over the counter, process those orders swiftly as well as access payment logs and manage staff. 
The software is easy to install and run on any computer or mobile device.  Other aspects that make Loyera one of the best travel agency POS systems include: 
Product Management 
This feature will allow you to add all your services and their variations, prices, tags, attributes, and discounts to the POS system. The solution also makes it easy for travel agents to include seats, availability, and discounts on various products and service offers. 
Reservation Management 
Helps you undertake various activities related to inventory management, customer management, and reservations. This feature allows you to add unlimited services to your Loyera POS system, including flights, hotels, travel activities and taxi bookings. 
Allows for efficient reservation or order processing and management while automating the addition I customer information to the database. The system will also record and analyze your travel agency sales and customer data.  By so doing, it will facilitate and support important business decisions. 
Pricing 
Loyera offers a range of software subscription plans to suit different agency sizes and budgets. For instance, small business owners can exploit the benefits of the software cost-free with the basic plan. The provider also offers white-label loyalty services to retailers and merchants. 
Regardless of your specific business requirements, you can rest assured that Loyera offers some of the best rates in the industry. Here are the three main Loyera travel agency POS subscription plans you should consider: 
Basic (Free) 
Suited for small and startup businesses that only require basic POS capabilities. The basic plan of the software is offered free of charge and only offers basic features. With this plan, you will get such capabilities as loyalty programs, unlimited members and a Merchant App. 
Core ($9/Mo)
In addition to the features and capabilities offered by the Basic plan, the Core plan will also offer you Web Access, and detailed reporting functionality. 
Complete ($99/Mo)
It offers all the features and capabilities of the Basic and Core subscription plans discussed above. Additionally, this plan will also offer you Loyalty cards and an NFC device. 
2. Armada POS – The Best Travel Agency Retail POS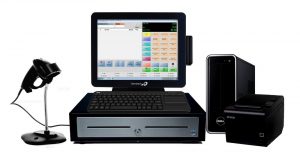 The Armada Travel Agency POS software is a specialty solution that automates sales, marketing, operations, inventory, and finances. It is specifically designed to enhance the retail operations of your agency. 
It will keep an eye on your inventory, manage supplier contacts, and issue purchase orders from the same interface. Other aspects you will come to like about this travel agency POS system include:
Inventory Management
Offers smart inventory control capabilities for growing retailers, ranging from importing and re-ordering to centralized product administration. The system also offers store replenishment, stock transfers, and fulfillment functionality.
Advanced Sales Tools 
Gives your staff powerful sales assistance, allowing them to provide even better customer service. Relevant product recommendations will help you increase the basket size. In this regard, the solution applies artificial intelligence and machine learning to deliver meaningful product suggestions based on previous purchases.
The system will also present you with a powerful search engine for multiple data sources. The system also supports serial number tracking and many types of promotions, including mix and match, multi-buy, and automatic discounts.
Pricing 
According to the providers, the Armada travel agency POS system has a relatively low cost of ownership. However, the provider does not display any pricing details on its official website. You need to contact the provider directly to get a quote. 
3. Lightspeed Retail –  Best iPad Travel Agency POS System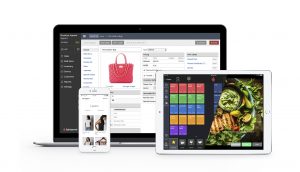 This retail POS system will help you run all your travel agency operations more efficiently. It is designed to help both small and medium-sized travel agencies optimize stock, make sales and learn from their data to grow. 
Here are other things that make LightSpeed stand out from other travel agency POS systems:
Customer Relationship Management (CRM)
This feature will help you offer the service and recommendations your customers are expecting. It will keep you informed through sales history logs and customer profiles. You may then use this customer insight to create an impactful loyalty program with Lightspeed Loyalty.
From the customer insight Dashboard, you will be able to keep track of customer spending habits. The system will also help you create tiered rewards programs to encourage repeat purchases online and in-store. Easily make promotional campaigns with a drag and drop email builder.
Flexible Payments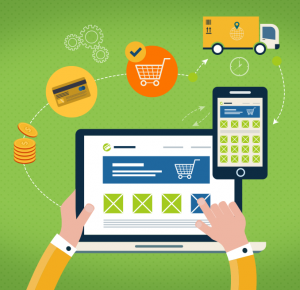 Offer fast and secure transactions, accept all popular payment methods and speed up your checkout with LightSpeed Retail POS and integrated payments solution. This solution allows your customers to swipe, dip and tap credit, debit and use gift cards as a method of payment. 
It allows you to offer easy refunds in a matter of seconds. When you sign up, the provider will offer you an EMV-compatible terminal. The payments processor is PCI-compliant to help protect customer data. 
Pricing 
Despite being one of the most powerful retail solutions for travel agencies, LightSpeed offers a number of affordable price plans. Here are some of the LightSpeed Retail price plans you should consider:
Basic ($69/Mo)
This plan charges $69 a month for a single register, which is billed annually. If you are to be billed on a monthly basis, you will be charged $79/month. Additional registers are priced at $29/month each. The plan includes integrated payments and even comes with a free terminal. 
Starter ($99/Mo)
If you would like to sell online, you should upgrade to the starter plan for $99/month billed annually. If you prefer monthly billing, you will be charged $119/month. The plan offers all features of the basic plan, in addition to eCommerce functionality. 
Standard ($119/Mo)
In addition to the features and capabilities of the Starter plan, this plan will also offer you automated accounting capabilities. It is priced at $119 per month, which is billed annually. Additional registers are charged at $29/month each. 
Advanced ($169/Mo)
This plan offers all the features and capabilities of the Standard plan described above. Additionally, you will also get LoyaltyEngage to help you reward your loyal customers. If you wish to be billed monthly, the provider will charge you $189/month for the first register. 
Things You Need to Know Before Buying 
Travel agencies and tour operators need a POS system that automates marketing, sales, inventory, finance, and operations management. Basically, you need to go for software solutions that give your visibility, clarity and enhanced control over the entire operation. 
With the best tours and travel POS system, you will be able to save valuable time and money. The right travel agency management software will also streamline inventory management and elevate the customer experience in your business. 
While shopping for the best travel agency POS system, here are some of the important considerations you need to make:
Online Booking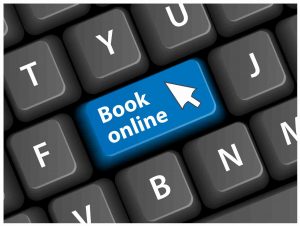 Your preferred travel POS system should support integration with the appropriate online booking portal or come with one. This allows your travel planners the opportunity to reserve flights, rooms, and other activities on offer from your travel agency official website. 
The system should also allow for easy customization of online menus. It should feature all the tools you need to customize the widget and brand it as you like. For instance, you may customize and brand your online booking portal to blend with the rest of your travel website. 
Central Reservation System (CRS) 
This feature works much like a central Reservation system in hotels. In most of the leading travel agency POS systems, the CRS functionality is designed to manage an assortment of product inventories. It should be capable of managing all the products and services you offer, including cars, flights, hotel rooms, vacation packages, activities, buses, and other travel services.
Additionally, the CRS feature in your travel POS software should allow for connection to the Global Distribution Systems. Alternatively, it should allow you to connect to a network of travel service providers.  This connection allows you to view and compare your inventory to that of other vendors across the globe. 
Quote Management 
With the quote Management capability, your travel agency will be able to manage a wide range of reservation combinations required by your customers. The system should also be capable of generating accurate quotes on-the-fly. 
Some of the best travel agency POS systems will also allow your agents to offer multiple options for similar packages. This is often done in accordance with hotel, airlines  and activity suppliers' inventory and pricing. 
Customer Relations Management (CRM)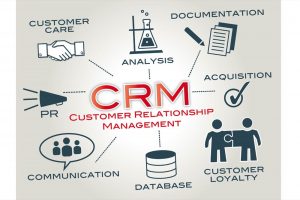 Just as is the case in other businesses, CRM capability in your tours and travels POS software will help you know your customers better. The system should automatically collect important customer details, such as contact information, loyalty program participation as well as travel and purchase history.
The information collected by your POS system is also helpful in segmentation for hospitality organizations. The CRM feature should help you identify your frequent and most lucrative travelers. This will, in turn, help you optimize your marketing efforts. 
Itinerary Creation
With this capability in your travel POS software, your customers will be able to browse and view an array of documents online. However, the feature will prevent them from saving and printing the documents. 
Marketing Management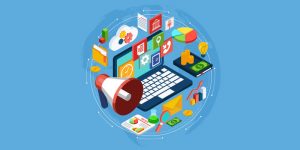 In addition to improved customer service for the existing customers, the system should allow you to reach out to more travelers. In this regard, it is advisable to go for a solution that is packed with specialty marketing tools for your travel business. 
For instance  it should allow you to market your products by sharing marketing materials on social media platforms. It should also allow you to optimize your site with a myriad of search engine optimization tools. It should also be capable of managing targeted SMS and email campaigns. You may use these capabilities to advertise discounts and promotions more effectively. 
Accounting Tools 
Some of the leading travel agency POS systems offer basic counting capabilities as well. Such a solution will make it possible for you to manage the financial health of the agency. It should feature accounts payable and accounts receivable management tools. 
The travel agency software you choose should allow for easy and fast creation of quotes and invoices. These features make it possible for you to offer quick responses to your customers with accurate information.  This, coupled with beautiful itineraries, has been proven to boost sales for travel agencies. You will also need a solution that can track invoices for your customers as well as for the suppliers. 
Specialty Reporting 
Get a POS system that features the right reporting capabilities for a travel agency. It should be designed to generate reports on important business processes, such as inventory, sales, financial dat, and customers, automatically. 
Your preferred system should also allow you to customize the various reports to your specific business needs. It should also feature analytic tools that make it easier for you to spot important trends and business performance.  In this regard most of the best travel agency POS systems have templates for common report types, speeding up report generation. 
Automated Reselling and Upselling 
This feature allows your travel agency to send customized and automated emails to your customers, offering them a chance to enjoy additional products during their travel. By so doing, the system will boost sales in the bossiness. 
In order to optimize revenue generation, the system should also let your sales agents follow up on leads. As such, you should go for a system that can send out follow-up emails as well as other marketing and sales automation tools. 
Final Verdict 
As the travel industry grows, new trends are continually emerging and may change the tourism landscape significantly. To remain competitive and appealing to your customers, you will need a POS system that helps you adapt to those changes as they happen. 
For the best results, it is advisable to go for travel software that features specialty capabilities for the industry. For instance, automated Upselling and reselling to the central reservation system, the three solutions reviewed above have everything you need to succeed. We hope, this guide will make it easier for you to choose the best travel agency POS system.