(Last Updated On: 07/17/2023)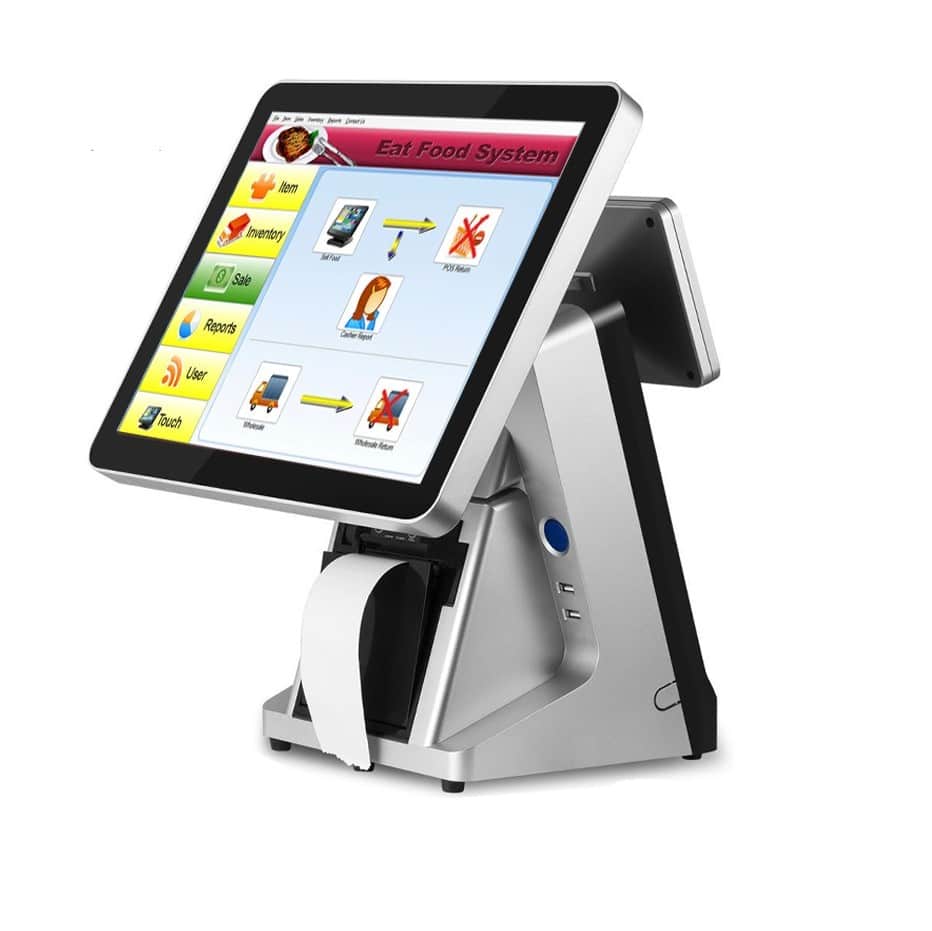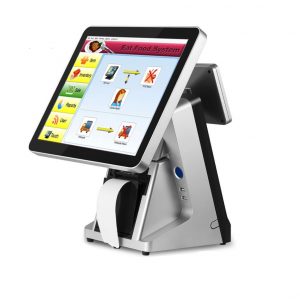 The best redemption Center POS system should make it easier for you to acquire, the payout for received items, manage the inventory, and sell in bulk. It should allow you to manage individual purchases as well as the entire recycling business.
Ideal Redemption POS should enhance your business, help you manage your inventory and increase the amount of time your staff can spend on customer service. It should be able to reduce manual efforts, provide real-time data and automate tasks like recording transactions, generating digital reports, inventory counts, employee scheduling, reservations and payments.
The POS system should also give you the provision to sell in bulk, allowing you to create multiple items with different modifiers at once, so you can quickly access frequently used products and reduce order processing times. It should allow you to create a variety of vouchers and coupons that can be used for promotions or loyalty programs. These can be redeemed at POS by customers who have earned the rewards.
POS should be able to support any payment method your guests prefer. This includes credit cards, debit, eGift cards, Apple Pay and Google Pay. It should also accept cash. POS should be able to record the guest's name, email address and phone number. It should also be able to assign a waiver or redeem a membership and print tickets, if applicable. It should also have a section for notes, which you can use to communicate any special instructions to your team or communicate with banned guests.
POS should also have a search panel that allows you to easily find bookings, gift cards, members, tabs and cashless cards or wallets. It should also have the option to filter the results by specific categories.
You also need to get a solution that meets compliance requirements, is capable of creating sales contracts and managing shipments. To get such a solution, you need to consider such things as scale integration, inventory management, online customer portal, and material valuation capabilities. Reviewed below are the top three Redemption Center POS systems you should consider.
Types of Redemption Centers 
Redemption/recycling centers may be grouped into three broad categories depending on the type of products they handle. Those are:
Bottle Redemption Centers 
These are businesses or persons offering to pay the refund value of empty beverage bottles to the Redeemer. Most of the leading Bottle Redemption Centers are known to accept both glass and plastic bottles in exchange for the deposit amount per bottle. 
Can Redemption Centers 
These are persons or businesses that allow you to return clean, used beverage cans for money. In most cases, redemption centers are known to accept both cans and bottles.
Scrap Yard Ticket Redemption 
A scrap yard is a place where old machines, such as ships and cars, are destroyed after the useful parts have been salvaged. After the materials you would like to scrape have been weighed, you will get an aweigh ticket. Scrapyard ticket redemption is the process of converting this card into actual money either at the cashier station or ATM. 
Best Redemption Center POS Systems 
| POS System  | Hardware Cost  | Software Subscription Fees  |
| --- | --- | --- |
| Bepoz  | Depends on the required hardware components.  | Starting from $69/Month  |
| ScrapDragon | Depends on the required hardware components.  | Starting from $99/Month  |
| PopScrap  | Starting from $3,588 | Quote-based  |
1.Bepoz  POS – The Best Redemption Center POS System Overall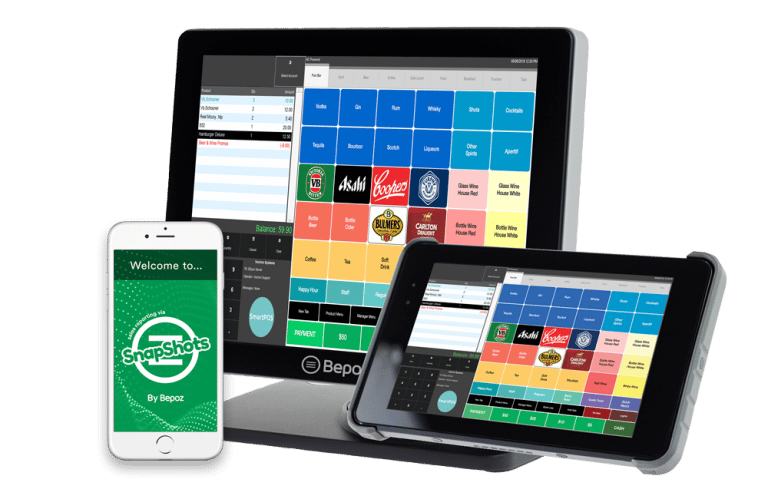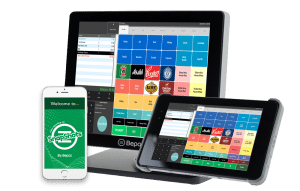 Bepoz is one of the best specialty POS systems that is specifically designed for the recycling business. It is equipped with a myriad of capabilities to help you acquire, track, and safeguard inventory. With this solution, you will also have an easy time paying out cash for the items you receive and sell in bulk. 
The provider offers customizable redemption POS hardware, software and technical solutions to suit your needs. Other aspects that make Bepoz one of the best redemption POS systems include: 
Donation Tracking 
This functionality allows your customers to donate their items or the cash they receive for redeeming items to their preferred charity. For instance, a customer redeeming scrap aluminum worth $100 may choose to donate the amount to a registered charity through your company. 
With Bepoz, you will find it easier to keep track of and process charity donations in your recycling company. Bepoz keeps track of all the donations so a check can be sent at the end of the month with their total donations.
Price Variations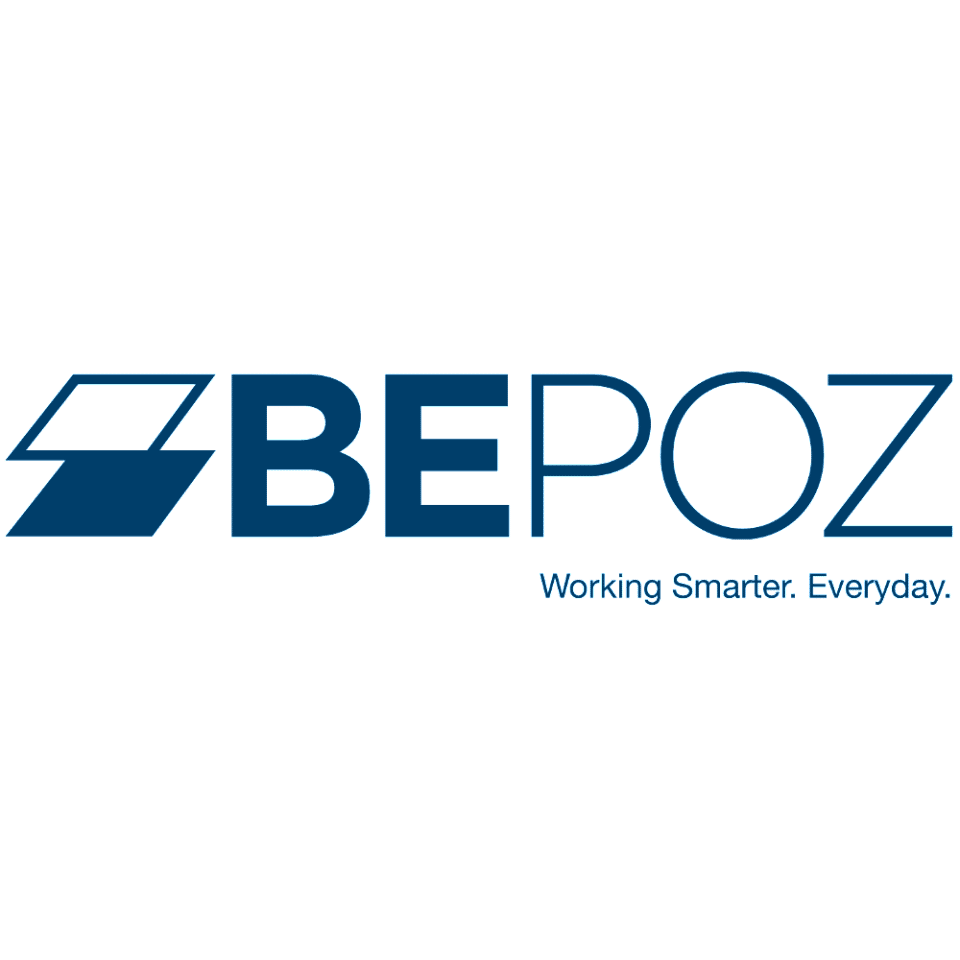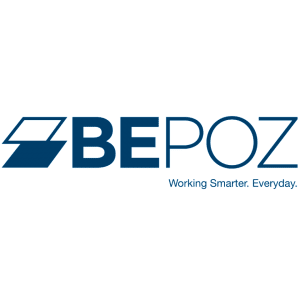 This feature allows redemption enters to alter their pricing per unit based on the quantity or quality. For instance, you may have a standard $.05 per can for customers bringing only a few cans at a time and a higher $.055 per can for customers bringing more than 100 cans at a time. 
With the Bepoz redemption center POS system, you may also vary pricing based on off weight. The system is designed to support a range of complex variations in pricing. 
Pricing 
The provider does not charge any upfront software licensing fees and does not require you to sign long-term contracts. Instead, it offers month-to-month subscription pricing that starts at $69/month. The provider is in the process of switching to a single pricing option. 
In this case, the Corporate plan is priced at $119/month. You will also be happy to learn that the provider offers a 30-day money-back guarantee on its POS system. 
Possible Drawbacks 
Customer support at Bepoz is not readily available beyond the initial setup support. 
2. ScrapDragon – The Best Scale-to-Sale Recycling Center POS System –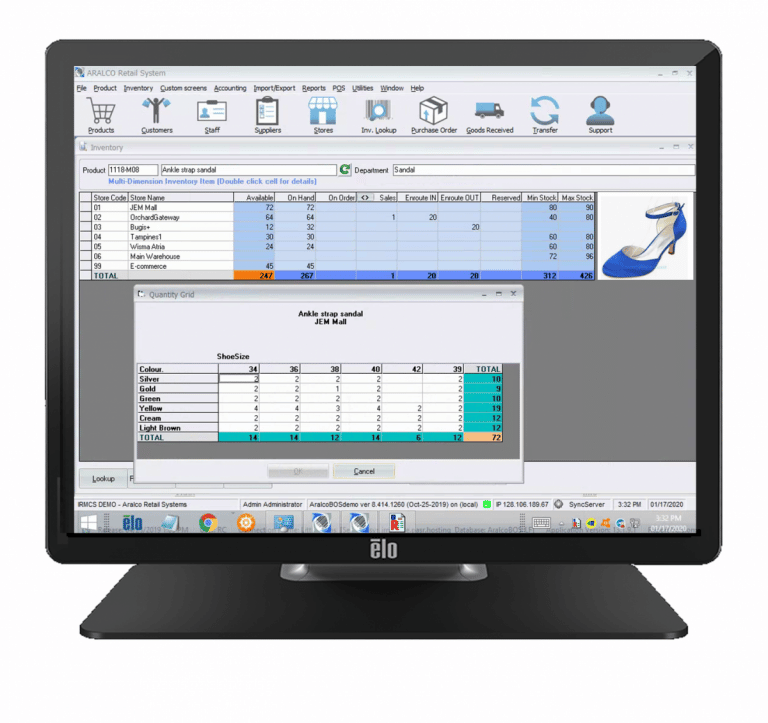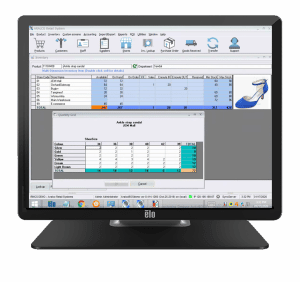 The ScrapDragon redemption center POS system offers 50-State compliance, and the ability to capture photos and take scale readings automatically. It is equipped with a myriad of innovative inventory and sales order management tools as well as a flexible accounting interface. 
The software may be hosted on-premise or over the cloud and allows you to pay using multiple methods. Other things you will come to like about this recycling POS software include:
Mobile Postal 
With the ScrapDragon Mobile App, any of your compatible mobile devices will serve as a complete recycling POS workstation. With this portal, you will be able to attach images to your sales and purchases for any given day by commodity or supplier. 
Get a quick and easy real-time snapshot of your purchases for any day by supplier or commodity. This portal also doubles as the consumer and supplier portal in your business. As such, it will allow consumers and suppliers to review transactions, see documentation and photos of their purchases and sales.  
Sales and Inventory Module 
This module will equip you with all the sales and inventory management tools you need to succeed. To begin with, it makes it possible for you to print barcoded inventory tags and even create packaging lists by scanning tags. 
The system is also capable of printing bills of landings, weight tickets, invoices, and packing lists. With this solution, you can also generate third-party freight documents, and email shipping documents automatically. 
Pricing 
Pricing for the ScrapDragon Xtreme recycling POS software starts at $99/month. The pricing mainly depends on which modules you need, with the ability to scale up or down whenever you need to. The provider will also offer you a free trial period, allowing you to experience the solution first hand before subscribing. 
The subscription also covers training through webinars, documentation, in-person sessions, and live online support. 
3.PopScrap – The Best Scrap Yard Recycling POS System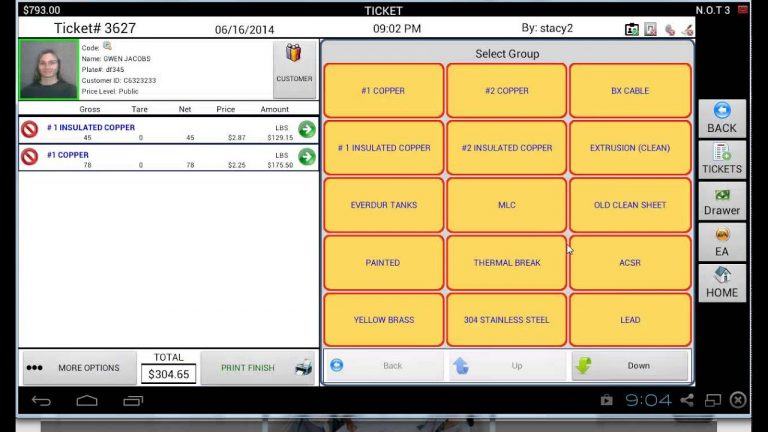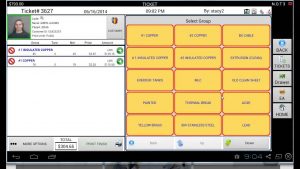 PopScrap offers both counter-top and mobile POS solutions, both of which feature standard cloud storage.
The PopScrap recycling POS system is a rather powerful application that allows you to create POS transactions, invoices, and purchase orders right from the register. 
The solution is designed to offer scrap yards an all-in-one solution, complete with all the retail sales and marketing features you need. Other capabilities that make PopScrap stand out from other scrap yard POS systems to include: 
Enhanced Mobility 
Weigh Pay Solutions offer a powerful new software suite for yards of all sizes. The solution may be used to buy and sell recyclable materials anywhere. The availability of multiple PopScrap software solutions allows the provider to meet the specific needs of diverse segments of multiple industries.
Visibility 
The provider offers an online management system (WP Online) to help you create and manage all ticketing devices in your business. With the  "Live Snapshot" feature of the system, you will have instant visibility to all of your pertinent business data up to the second on a ticket by ticket basis. 
From any internet-connected device, you will have instant visibility for all your business locations. The provider ensures that you get real-time data access for unlimited locations at no additional cost. 
Pricing 
The provider offers several price plans to suit scrap yards of all types and sizes. The pricing is essentially tailored to your specific POS requirements. With PopScrap, you will have two main software subscription plans to choose from: the Single Yard license and the Multiple Scrap Yards plans. 
However, you will need to contact the provider directly to get an accurate quote in either case. Although the provider does not disclose specific pricing details, current users of the solution claim that the pricing starts at about $3588.00 per year. 
Possible Drawbacks 
As compared to some of the best redemption POS systems, PopScrap is comparatively costlier. 
Things You Need to Know Before Choosing a Redemption Center POS System
Get a redemption POS system that makes it easier for you to manage your recycling business more efficiently. As a recycling company owner, most of your business day will involve giving out cash for bottles, cans, and similar items. 
You will need a POS system that gives you enhanced control over your trading and recycling activities. You should only go for an industry-specific solution that offers productivity gains, insights into the business, and complete visibility into all operations. 
Here are some of the important considerations you need to make while shopping for the best recycling POS system
Inventory Management 
The inventory management and material processing feature should have all the tools you need to manage your recovered fiber, paper stock, or scrap plastics inventory. It should give you improved visibility, and allow for easy tracking of materials for enhanced accountability. 
The inventory manager should also feature cost valuations, and be capable of tracking production costs, rep contribution, and yield. Such capabilities are aimed at optimizing the productivity of your recycling warehouse.
Some of the inventory management tools you need to have, in this regard, include: 
Material Tracking 
The system should be capable of tracking all materials by lot, warehouse, roll, and skid number finished/raw products, age, condition, and many other attributes in real-time. The solution should support perpetual as well as lot inventory accounting models.  
It should allow negative inventory positions on shipments for improved productivity while inbound scrap materials are being graded.  
Material Valuation 
In addition to quantities, you also need to know the value of the various items you have in your inventory at a glance. As such, you should ho for a solution that can value materials using actual landed costs, including storage, freight, and processing costs. 
The system should also capitalize on storage charges/handling costs into the existing inventory in real-time. Additionally, the system needs to be capable of tracking buyer contributions, based on the quantity and cost.  This allows you to calculate commissions and measure overall productivity. 
Pricing Variations 
The system should allow you to customize the pricing per unit of various materials based on an array of attributes, such as quantity and quality. For instance, a customer bringing more than 100 cans may receive a higher price per can, as compared to one who brings only 20 cans. 
Some of the leading redemption center POS systems will also allow you to alter pricing basses on weight. All in all, your preferred software solution should support complex variations in pricing. 
Support Donations 
The POS system you choose for your redemption center should allow the customers to donate items or the cash they receive to their preferred charities. In this regard, the system should keep an accurate track of individual donations, and facilitate the sending of checks to the charities at the end of each month. 
Scale Integration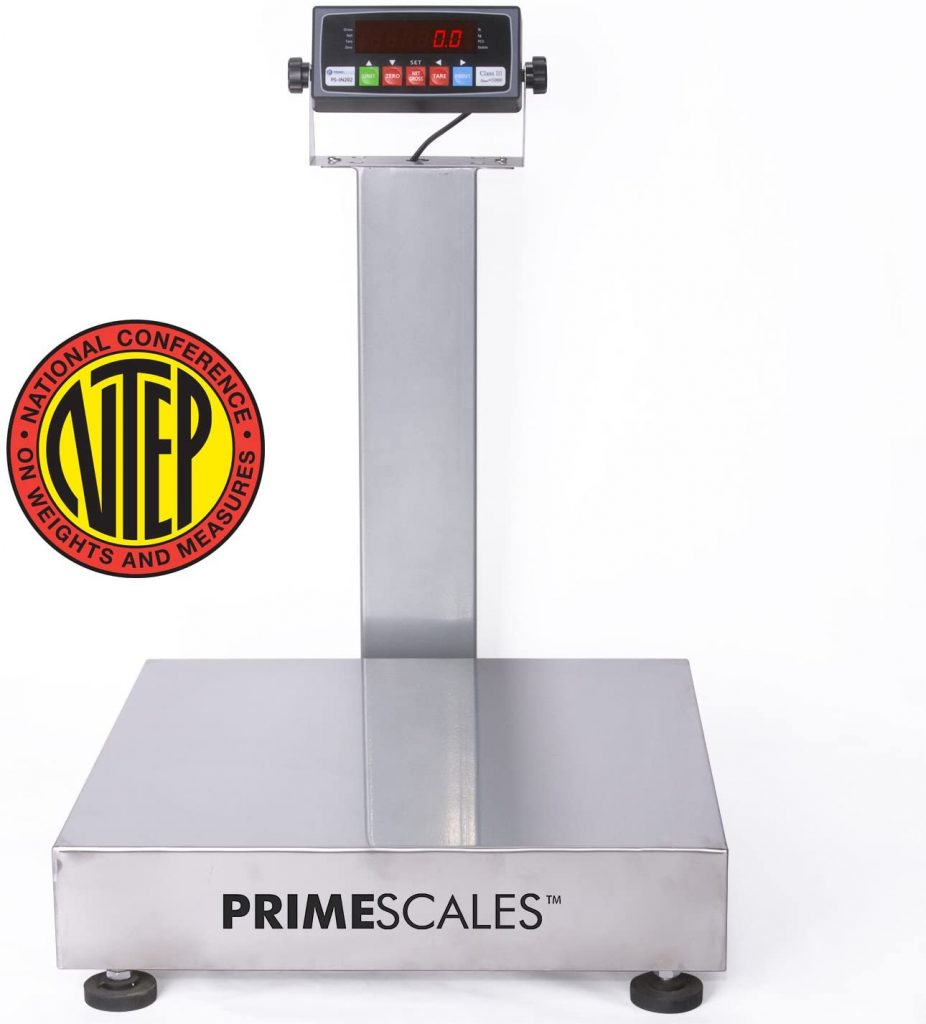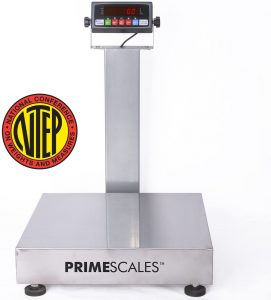 A scale is an integral part of the recycling operation in almost all redemption centers, offering important information for the billing cycle. Having to enter scale readings can lead to accountability issues and human error. 
To overcome such, you need to get a redemption center POS system that supports scale Integration for truck, forklift, and floor scales.  It should be capable of re-pricing loads in accordance with price or index changes in real-time. 
It is advisable to go for a solution that features built-in workflows for pricing, grading received weight, and logistical event tracking. It should also integrate with a printer to print BOLs, scale tickets, price letters, shipping confirmation, and packing lists. 
Plastics Recycling Tools 
As a plastics recycler, you need to keep track of material quality and inventory costs for you to succeed. To simplify things, you need to get a POS system that can monitor landed inventory value, material sources, and production costs accurately. 
It should offer the specialized reports you need to evaluate the performance of sales reps and supply chain partners. Some of the more advanced plastics Recycling POS systems will allow you to grade materials by such attributes as melt index, color, grade, type, and condition.
A recycling center POS system that supports blankets and standard orders with index and spot formula pricing will also come in handy. Get a solution that allows for easier tracking of materials by buyer or supplier for claims, quality control, and commissions. 
Online Customer Portal 
With an online reporting portal, you can provide your partners with key recycling information with ease. The online reporting portal should integrate seamlessly with your recycling POS system. It should be designed to offer your customers immediate and secure access to their payment, shipping, and pricing information.
Not only will this save you valuable time, but will also add value to your relationships with recycling and trading partners. Some providers will also offer you on-demand access to summary reporting, shipment details, and contact information for your suppliers and customers from your website. 
This feature may also allow the suppliers and customers to drill down to view the details they are interested in at that particular moment. 
Final Verdict 
To succeed in the recycling business, you will need a POS system that is just as unique as the business model. It is advisable to go for the leading industry-specific POS solutions in the industry. Just like the three systems reviewed above, you should go for one that supports scale integration, price variations, and an online portal. 
The conclusion is the last part of an essay, report or research paper that sums up the main points of the writing and also includes a personal opinion. It is important to write an effective conclusion as it is the last thing that your reader will read and remember.
The purpose of a conclusion is to provide your readers with a sense of closure while reminding them of the importance of your paper's contents and significance. The conclusion should be a brief paragraph that synthesizes your main points, while also outlining further areas for future research. Generally, conclusions should not introduce any new ideas or research that has not been presented in the body of your paper. Instead, if you have any new findings or information to share, it should be included in the discussion section of your paper.
Regardless of the type and size of your recycling center, this guide will help you choose the best redemption center POS system.