(Last Updated On: 02/14/2023)
Affiliate Disclaimer: Our product review team dedicates hours of research, fact-checking and testing to recommend the best solutions to business owners. We earn from qualifying purchases through our links, but this does not influence our evaluations. Why trust our reviews?
Written by Software Expert Hamza Shahid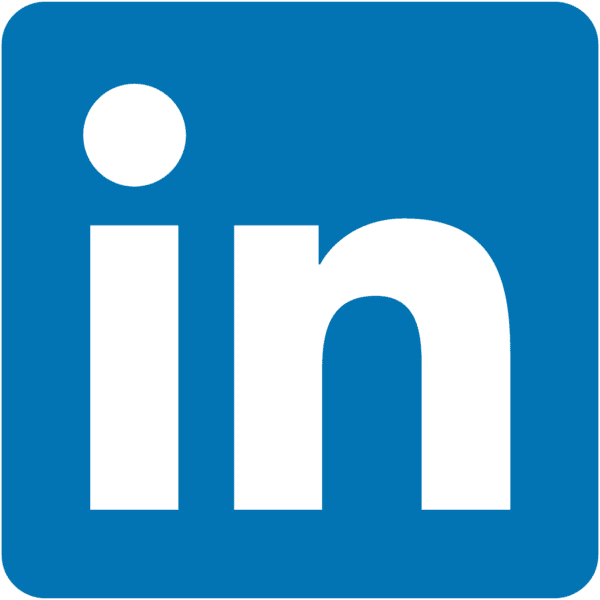 Searching for a dollar store POS system isn't a simple task. You should be looking for a platform that offers multidimensional inventory management, register tools, sales commissions, kits and bundles, suggested items for upsell opportunities, back orders & special orders, online sales, and tender splitting. As your operation grows, you may need additional features like multi-store management and employee management. 
As you grow your dollar store business, a solid POS system can help you track the thousands of SKUs and individual purchases that you deal with on a daily basis. It can also help you maintain customer relationships, track key performance metrics, and improve the overall profitability of both individual stores and your operation as a whole. Our experts have selected the 3 best POS system options for dollar store owners based on key features, pros, cons and pricing.
Learn more about Retail POS.
Our Experts' Choice
MicroBiz Dollar Store Management Software

The best POS system for dollar stores is MicroBiz. MicroBiz offers:

Email Marketing

Sales Commission

Accounts Receivable

Auto SKU Generator

Service Item History
Don't have time to read this whole review? Skip ahead to: 
Best Dollar Store POS System – Overview
In the United States, Dollar Store sales have been increasing rapidly. They reached over 24 billion dollars in 2011, and sales are only expected to grow. By 2016, they will reach over 27 billion dollars.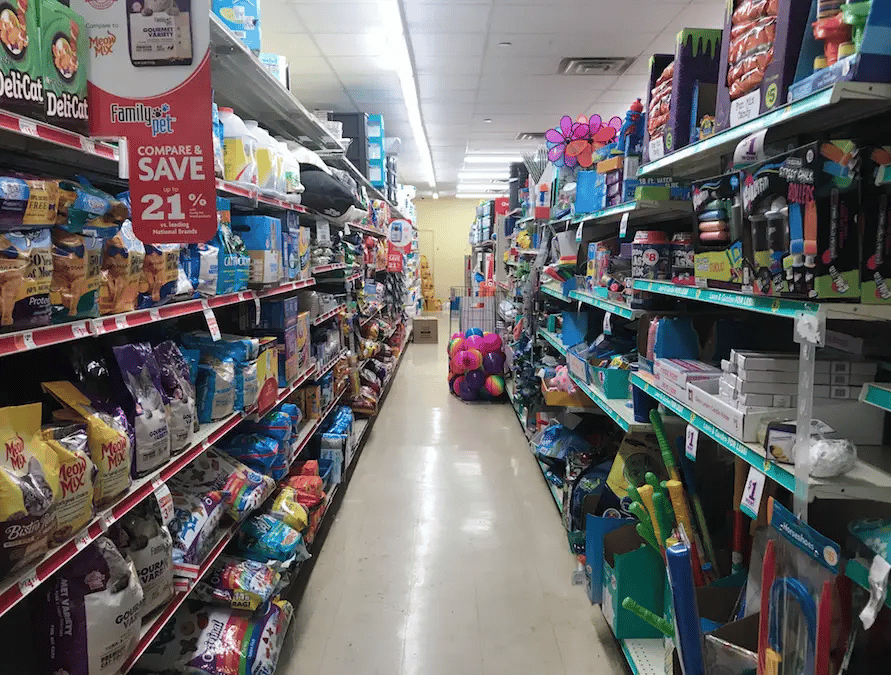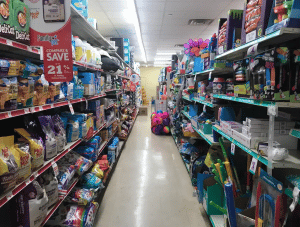 That's a lot of sales. In order to keep up with the growing sales at Dollar Stores, Dollar Store POS systems must be designed to handle these increasing sales. Statista reports that Dollar Store sales are rapidly approaching sales at supercenters like Walmart.
When starting a dollar store, there are several marketing strategies that can help you increase revenue quickly. First, you must identify your target market and develop a brand that will stand out from the rest of the competition. This can be accomplished by creating a website, business cards, social media pages, and advertising. You can also create an email marketing campaign to send out gift certificates to existing customers.
Another effective marketing strategy involves focusing on specific demographics. Typically, a dollar store will be located in a lower-income, rural area. A large number of dollar stores are located in towns with less than 20,000 people. Dollar stores usually try to locate themselves in areas without grocery stores or other large retailers.
Finding the right location is also crucial for growth. A dollar store that is located in a low-income area, which is difficult to access by big-box stores, will attract more customers than one that serves a middle-class neighborhood. In rural areas, dollar stores are the only major retail option. After the pandemic, many new shoppers began to shop at dollar stores, where they had been unable to find other options.
Providing food items and healthy snacks is another way to attract new customers. Dollar General, for example, is expanding its fresh-food section. While it once focused on frozen pizzas and potato chips, the retailer is now expanding its menu to include fresh fruits and vegetables, meat, and other healthier fare. The company is also expanding its footprint to include larger cities and the West Coast.
How We Evaluated
To come up with the top 3 dollar store POS software, I reviewed over ten POS software options on trusted consumer review websites like Capterra, G2, and Trustpilot. I then selected the top 3 options based on their features, pricing, and pros and cons.
Comparing Top Dollar Store POS Systems
| | | |
| --- | --- | --- |
| POS System | Software Cost | Payment Processing Rate |
| MicroBiz | Starting from $55/Month  | Depends on your preferred credit card processor. |
| ITRetail POS System | Starting from $59/Month  | Quote Based  |
| Bepoz POS System | Starting from $119 Month   | Quote Based |
MicroBiz POS
 – The Best Dollar Store POS System Overall  
Over the past thirty years, MicroBiz, based in Silicon Valley, has developed retail software solutions that have helped tens of thousands of retailers operate more efficiently.
Whether you sell cosmetics, jewelry, antiques, toys or clothes in a small pop-up shop or a large warehouse, MicroBiz antique POS system is designed for you. All of your items will be kept in one place, along with photos and additional descriptions, with this system.
With MicroBiz Cloud, independent retailers can manage inventory across multiple locations, ring up sales on iPads, PCs, and Macs, and integrate the software seamlessly with ecommerce solutions. Retailers can view inventory at any time, no matter where they are, with this solution, since it synchronizes in-store and online inventory. Furthermore, it is compatible with e-commerce platforms like Magento.
Salient Features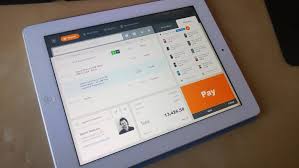 Markdown Management 
With MicroBiz, you will have an easy time managing quantity pricing, promotional pricing, group markdowns, and bulk discounting. 
Email Marketing 
To help you reach out to your current and potential customers, the system offers several marketing tools. For instance, the email marketing feature helps you deliver targeted campaigns. It is designed to query and download customer data for use with the leading email marketing applications.
Filterable Product Search
You can search through your entire inventory using MicroBiz Cloud's Advanced Search feature by filtering it by multiple levels of categories, vendors, brands – as well as size and color for matrix products. The item sales history and inventory can be drilled down further by one touch.
Auto SKU Generator
When creating new products, the system can automatically generate unique SKUs, which is useful for stores with unique items.
Sales Commission
Measures productivity by tracking commissions by employees based on sales amount or gross profit for each item.
Multi-dimensional Matrix Inventory Grid
A simple method of managing items with multiple attributes, such as color, size, style, and width. 
Phone Orders
Customers calling to order can place orders and make payments over the phone.
Pros
Good design that saves time

Solid set of backend features

Cloud based network

Ease of accessibility
Cons
Magento plugin conflicts

Lack of automatic updates

No android or iOS app
Why Choose MicroBiz POS for Dollar Store?
MicroBiz is one of the leading dollar store inventory and business management solutions you can get. In its functioning, the system is designed to sync the online and in-store inventory.
This ensures that your customers always have an updated inventory to buy from at all times. For enhanced visibility, the system supports integrations with the leading e-commerce platforms, such as Magneto.
The provider has partnered with several payment processors, to help facilitate debit and credit transactions in dollar stores. 
MicroBiz POS Pricing
The MicroBiz POS provider offers several pricing plans to suit different budgets and needs. The software is offered in a Software as a Service (SaaS) model. The most affordable MicroBiz plan is the Single Store plan that is priced at $55/month or $600 when billed annually for one register. 
If you would like to add more registers, the provider will charge you an additional $27.50/month for each additional register. If you happen to have several business locations, you should go for the Multi-Store MicroBiz plan.
The Multi-Store plan is priced at $80/month or $900 when billed annually for a single register. Each additional register under this plan will be charged an additional $27.50/month. 
IT Retail POS
 – Proprietary Dollar Store POS
Over the years, IT Retail has refined both their hardware and software in spite of the fact that they have been manufacturing retail point-of-sale systems for almost three decades. Besides being designed for independent grocers, the company has also developed a convenience store point-of-sale system.
With over 28 years of experience providing POS solutions for grocery stores, markets, butcher shops, general stores, and specialty retailers across the country, IT Retail is a point-of-sale system developed for grocers by grocers.
Along with open-source software, IT Retail offers a wide range of hardware made to optimize checkout flows, competitive monthly pricing starting at $79, and open-source software designed to optimize checkout flows. This makes IT Retail a great choice for food-based retailers who want to add more checkouts to their operations.
Salient Features
Inventory Management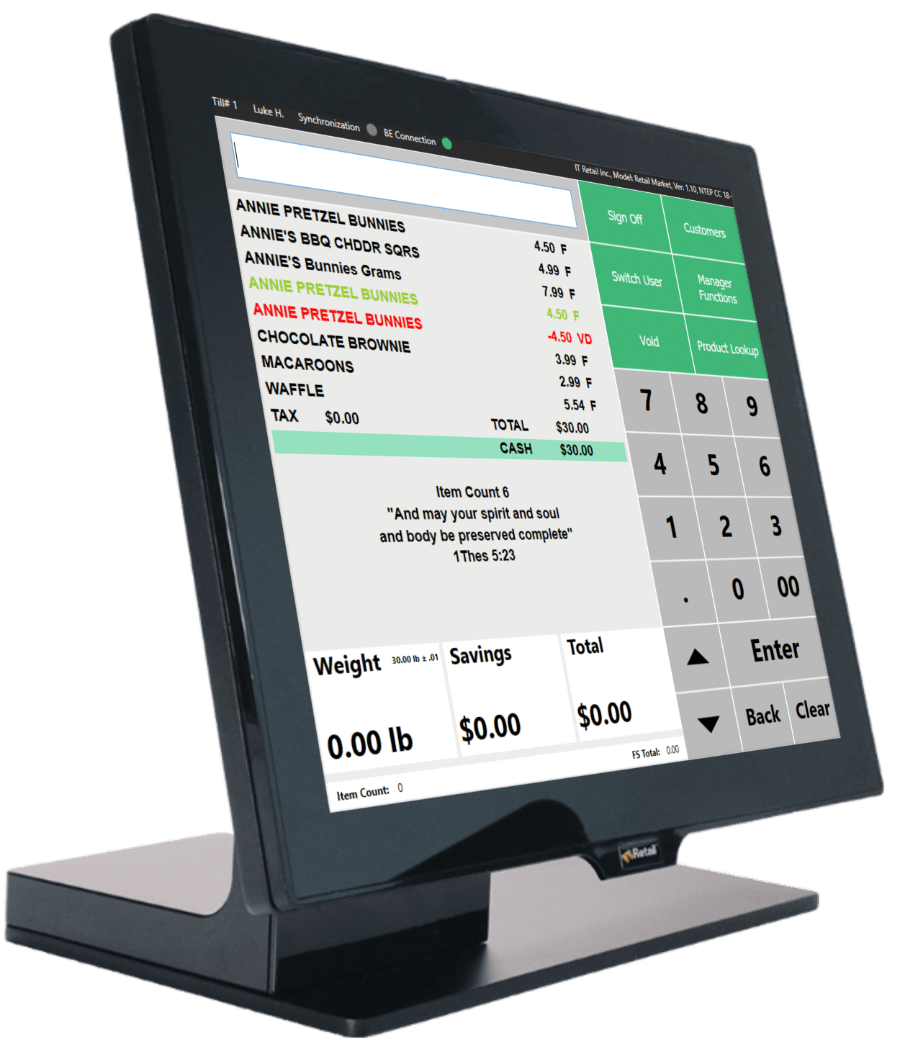 Not only is the ITRetail inventory manager tailored to suit a dollar store inventory, but you will also find it relatively easy to use. The solution will ensure that you have new products stocked as the need for optimal profitability. 
The inventory manager is specifically designed for the diverse inventory you have in your dollar store. As such, you will have an easy time compiling the inventory database and tracking your stock thereafter. 
Swift and Convenient Checkout 
ITRetail is meant to offer exceptional speed and reliability at the check stand. It presents you with the opportunity to check out your customers at lightning speed.
IT Retail hardware and software support the latest in payment technology including Apple Pay, Google Pay, 1-Second EMV, EBT, and swipe.
This has been proven to boost customer experience in the retail business.
In addition to supporting multiple payment methods, IT Retail may be used to process credit card transactions even when the internet is down. 
Curbs Employee Theft 
Enhance transparency and accountability among your employees with the latest IT Retail security measures. It features a reliable Dollar Store scanning system that combines employee performance with scheduling information. 
The solution is known to offer dollar store owners and managers intelligent insights on each transaction carried out by each employee in the store. This will help you prevent employee theft, as well as keep track of employee performance and scheduling. 
Control Pricing Errors
With IT Retail's software, items are double-checked for accuracy, prices are double-checked, and shelf labels are double-checked as well. Human error is inevitable, but it's kept to a minimum with our software.
Super Intuitive Layout
IT Retail was designed specifically for dollar stores, which require a high volume of transactions and inventory. Because of its intuitive layout, it is easy to locate and manage your products, and you can learn it very quickly, since it is very easy to use.
Pros
Transactions can still be processed even when there is an intermittent internet connection

A low stock alert is sent as well as a breakdown of the inventory by bottle or case

A scale integration option is available for onsite installation

Monitoring and age verification tools

Flexible and industry-grade hardware options
Cons
Getting the complete system, along with all the required hardware components can be expensive and not suited for startup businesses.
Why Choose ITRetail POS for Dollar Store?
The IT Retail POS software is designed to run exclusively on proprietary hardware.
The provider will offer you the complete system, including the hardware, software, payment processing, networking, and technical support. 
The solution is meant to give Dollar Store owners a better understanding of their market.
ITRetail Pricing
The provider offers custom pricing plans that are meant to suit retailers of different sizes. The base plan by this provider is meant For Markets and is priced at $59/month.
This plan offers smaller retailers the tools they need to compete with larger enterprises.
With this plan, you will get EMV, NFC, Gift cards, and EBT Payments, optimized checkout experience, scanner/scale support as well as employee and customer management tools.
The provider will also offer you complete back-office reporting capabilities. 
Other plans, including the Enterprise and Supermarkets POS plan, are quote-based. The pricing of these plans will mainly depend on your needs
Bepoz POS
 – Cloud-Based POS System for Dollar Stores
There have been international expansions for Bepoz since 2004. In 2004, the company developed its own point-of-sale system, which is now available across eight countries. Aside from its sophisticated reporting system, Bepoz is also equipped with a host of technological advancements, as well as the ability to tailor virtually anything from table alignment to marketing campaigns. With Bepoz, you can run multiple locations or run a large business with a wide range of features that are rarely found elsewhere.
Bepoz is capable of handling almost any type of business, but it is best suited to mid-sized and large-scale businesses. You can customize the product to fit your needs; it can run small coffee shops or even a full-service resort, since it has the basic functionality to run a few local shops.
In addition to its user-friendly interface, Bepoz's POS system integrates a robust inventory management system, an easy loyalty program management system, and multi-location capabilities.
POS systems such as Bepoz are a good fit for medium to large thrift shops, though they can be tailored to fit almost any type of business.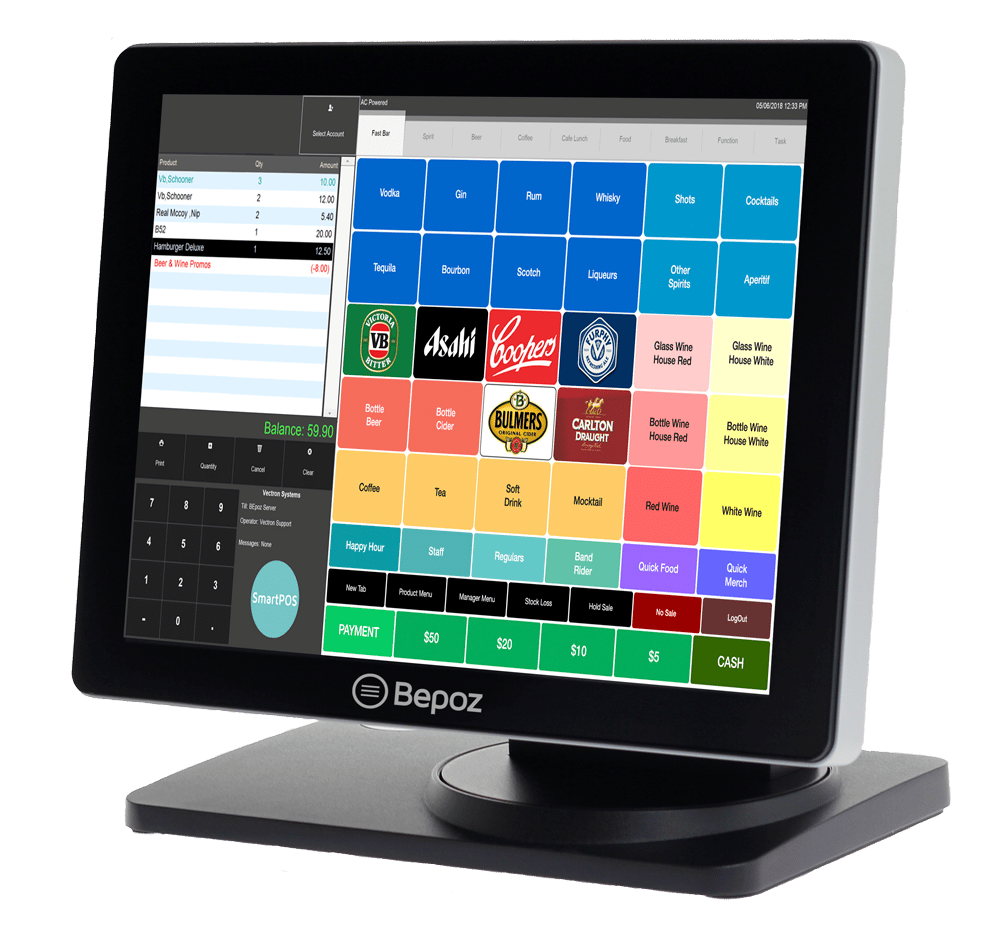 Even though Bepoz is Windows-based, Bepoz assures me that, in the event that a client is adamant that iPads should be used, a server can be set up to make this possible. As of today, Bepoz develops apps for both Apple and Android and also operates a few operations on iOS in Australia.
Inventory Tracking 
Tracking dollar store inventory through the Bepoz system is easy and efficient. This may be attributed to its innovative First-In-First-Out (FIFO) inventory functions.
It allows you to customize reports, hence be able to track the inventory, sales, and other important metrics. Such intelligence will help you to plan seasonal purchasing in a fast and efficient manner.
With accurate sales tracking, you will not have an issue with stock going bad because it has overstayed on the shelves. The system will ensure that you just buy enough for optimal profitability. 
Promotions
Promote your stock through the BePoz POS system. The system is loaded with the features you need to let the customers know your offering. For the best results, it is advisable to promote the less known products in your store. 
For instance, about 50 percent of your sales may be from home cleaning products. In such a case, the system may help you create awareness of gardening supplies and toys among your customers. To help you reach a wider customer base, the software applies multiple marketing channels. With BePoz, promotions will be handled through direct emails and loyalty memberships.
Day To Day Sales
Dollar Stores need tools that can handle the challenges they face in the discount retail market to remain profitable. Bepoz makes it easy to manage sales on a daily basis, as well as plan for seasonal purchases in advance. In addition to saving time, money, and increasing profits, a flexible system can be tailored to your business's specific needs. It is crucial that your Dollar Store finds solutions that will work not only today, but also in the future with the growing market.
SaaS Software Subscription 
The Bepoz software is available as a SaaS subscription service, meaning there is no long-term commitment required. If you don't like it, you can return to your old system or find another provider.
30 Days Money Back Guarantee
In addition, we offer a 30 Day Money Back Guarantee. If you are not satisfied with the software, simply end the subscription before 30 days and get 100% of the first month's payment refunded.
Pros
Outstanding technical support

Good response time

Deeper automations

Scheduled tasks

100% Customizable
Cons
There is a learning curve but the support team makes this very easy.
Why Choose Bepoz POS for Dollar Store? 
The Bepoz dollar store POS system has all the features required by both small and large, multi-location retailers to remain competitive.
The software offers cash control, stock control, customer communication, reporting, as well as loyalty and rewards in a single suite. 
The provider offers PCI compliance for payment processing. It allows you to engage with the customers through customer loyalty programs, automatic product promotions, SMS and email messaging.
It is also capable of sending you alerts on aging inventory through its reporting and analysis module.
Bepoz POS Pricing
Although BePoz initially offered multiple subscription plans, the provider is now switching to a single pricing option. In this regard, the product will be only available through the Corporate plan, which is priced at $119 per month for the first register. 
Additional stations will cost you $49/month each. Since the software is offered in a SaaS model, you will not be required to sign any contract. The product is backed by a 30-day money-back guarantee by the provider. 
Buyer's Guide:
Things You Need to Know Before Choosing a Dollar Store POS System
As a dollar store owner or operator, you will need a POS system that simplifies the management of the entire business enterprise from a single platform.
Ideally, you will need a solution that streamlined sales, reordering, and inventory management and simplifies accounting tasks. 
The solution should also support a range of payment options beyond cash payments and allow for integration with other services. Basically, the best dollar store POS system should be capable of integrating all aspects of your store and simplify store management.  If you are shopping for such a system, here are some of the aspects you need to consider: 
Multidimensional Inventory Manager 
Just like thrift stores, dollar stores stock a myriad of items, making it comparatively hard to manage. For enhanced accuracy and efficient inventory management in your store, you need a system that automates the important tasks.
It should also feature the right matrix of modifiers, such as style, color, size and/or width.  The system should also be capable of tracking each inventory item as an individual SKU, with a separate reorder point for each SKU.
For items that do not come preloaded into the software, a system that supports price labels with barcodes will simplify things for you. In addition to tracking inventory levels, the system should also be able to monitor sales as well as generate related reports and analysis. This will keep you on top of the inventory, ensuring that you have enough of each item at any given time.
Register Tools 
Basically, the register on your preferred dollar store POS system should be designed to simplify, and speed up the checkout process. In addition to an intuitive user interface, the register should be packed with the right tools, including: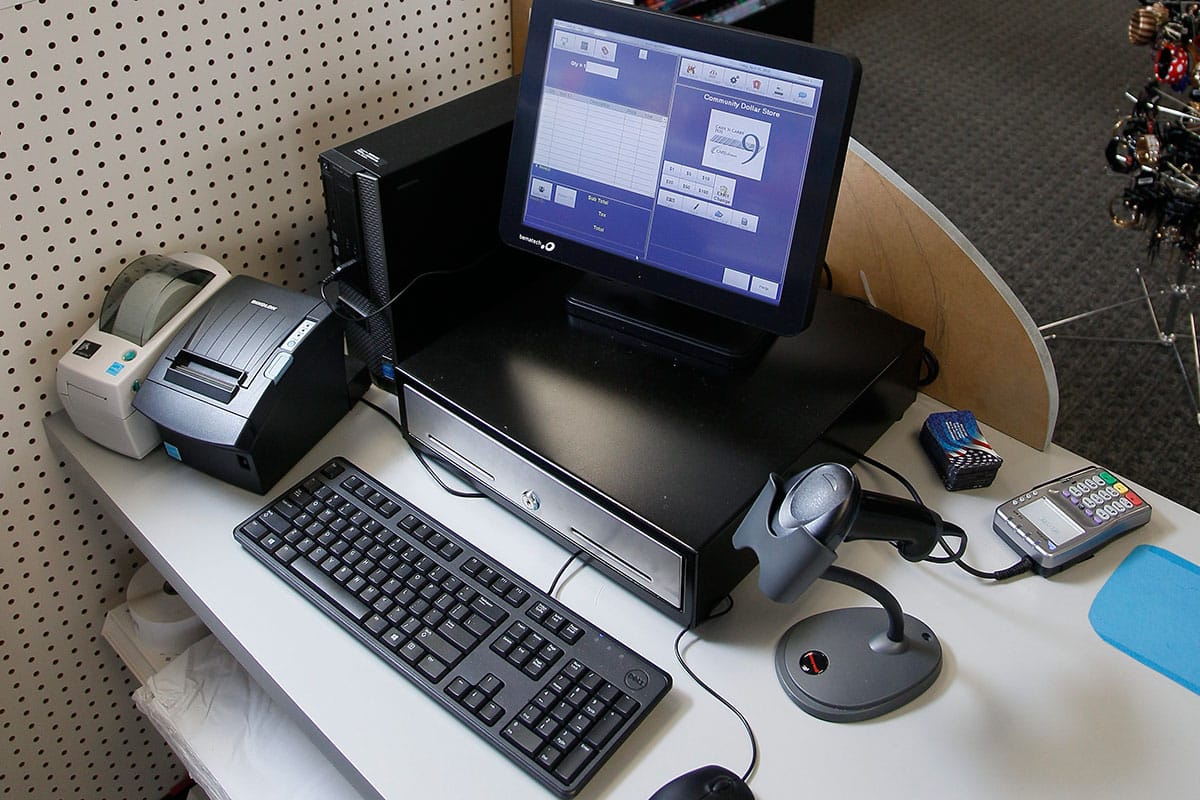 Sales Commissions
This makes it easy for you to calculate the correct commission for each sold item as you process the transaction.
In most cases, the commission due is calculated based on the gross profit generated by the item or its sale amount. The system should also make it convenient for you to track Commissions by employees. This will come in handy whenever you need to gauge employee productivity.  
Kits and Bundles 
Since dollar store items are affordable, most customers tend to buy items in bulk. This feature allows you to group items that are often sold together and sell them at a single price.
In most cases, bundled products are cheaper than buying each item individually, which is enticing for your customers. With this capability, your dollar store software will make it possible for you to run such offers as package deals and gift baskets.
Again, it would be great if the system supports group pricing and discounts—according to customer group or level. 
Product Images 
The system you choose should make it easy for your cashiers to look up items in the POS system inventory at the checkout.
In this regard, some of the leading software providers offer hotkey functionality as a shortcut to the commonly purchased items. 
Even so, a system that features item pictures makes identification even easier. In this case, the software should allow you to input the product picture and relevant description while compiling the inventory database. As such, the clerks will be seeing images of the item while ringing it up.  
Suggested Items and Up-Sell 
If you have a customer display at your POS stations, you should consider running Up-Sell and suggested Items to boost sales. With this capability, the point of sale system will be displaying automatic prompts on items that are commonly purchased with the item the customer is buying. 
It is also a great opportunity for you to advertise the offers and discounts you may be having on related items to your customers. This feature has been proven to boost sales in numerous retail businesses across the globe.  
Back Orders/Special Orders 
The system should make it easy and swift for your clerks to process backorders in the right manner to avoid hold-ups. Similarly, the software should allow you to monitor special orders placed by your customers, right from the time they were placed up and until they are received. 
Some of the leading dollar store POS systems go a step further and notify the respective customers as soon as their special order items are available. 
Layaways 
Just as is the case with other retailers, you will also need a system that supports layaways in your dollar store. The software should make it convenient and simple for your customers to put inventory items on layaways. 
In this regard, the system should be capable of identifying such items as layaways within the inventory. Similarly, it should treat layaway payments as deposits in the general ledger.
Online Sales 
A good number of thrift and dollar store customers prefer buying their preferred items inline. To capitalize on this revenue stream, you need to get a dollar store POS solution that supports online sales as well.
The system should be designed to manage in-store and online sales simultaneously in real-time. As such, it should be capable of updating the in-store and online inventory accurately, and in real-time after each sale.
The online interface should be straightforward for customers to follow and compatible with multiple mobile devices. The system should also allow you to accept online payments, with support for multiple payment options. 
Tender Splitting 
In addition to accepting multiple payment methods, the system you choose should also allow you to split tenders. For instance, a customer may want to pay for his or her order in cash and two different cards. In such a case, your POS system should be capable of splitting his/her tender into three different tenders. The system you choose should also be capable of applying the split payments into the appropriate ledger accounts.
Final Thoughts
Dollar stores mainly deal with affordable items, often priced at one dollar. As such, they tend to have a versatile inventory comprising thousands of SKUs. The right POS system will make it easier and more efficient for you to monitor the various inventory items, speed up checkout and boost customer experience.
The Final Verdict is a syndicated radio show that's heard on radio stations around the country. It's hosted by renowned attorney J. Coleman and covers a variety of legal topics. The stories and scenarios featured in the show are all based on actual legal cases. The results of the cases are the judge's final ruling.
If you're convicted of a crime, you may appeal the verdict. However, the majority of appeals fail. You should discuss your options with your lawyer and understand the deadlines. Generally speaking, you must file a Notice of Appeal within 30 days of the verdict. There are many reasons to appeal a criminal verdict, and it's important to consult a lawyer immediately to find out your options.
The software options reviewed above are affordable, reliable and packed with all the important tools you need. They will help you optimize your inventory while making seasonal purchases, manage your customers and employees and accept multi-tender payments. 
Are you curious why MicroBiz is our best pick? Get a free quote now from MicroBiz Dollar Store POS.
Frequently Asked Questions
What should be the goal of the best dollar store POS system?
It should manage your entire dollar store business enterprise from one single technology platform.
What do dollar stores need a POS? 
It can be difficult to manage and track dollar store inventory without a computerized point of sale system. There are thousands of items in a typical dollar store that must be tracked and sold, and customers typically want a faster checkout process at dollar stores. For a dollar store to succeed, speed and efficiency must be its key management focus.
What are the essential components of a dollar store POS?
POS computers, cash drawers, receipt printers, pole displays, credit card readers, touch screens, and bar code scanners are all needed for a standard dollar store point of sale system. 
What POS system does Family Dollar use?
Family Dollar utilizes SAP technology (System Applications and Products).
Does Dollar Tree have a POS system?
Dollar Tree utilizes Agilence software.