Last updated on March 13th, 2019 at 11:17 pm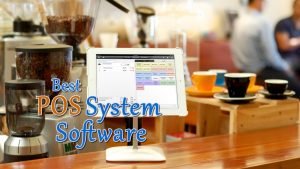 The three major grocery and convenience store POS companies in the U.S. are IBM, Retalix, and NCR.
Until recently, the only place to get such a POS software was through these big-name companies.
Today, convenience and grocery stores have more options to choose from. Smaller POS providers or ones that started in other retail venues are now offering specialized functions for these stores.
Managing such a business is hard enough; thousands of SKUs to track, varying and complex tax laws, and manufacturers' coupons. That's exactly why we did the research for you, and found the top three POS systems to consider for your business.
Revel Systems: Our Top Pick for Best Convenience Store POS System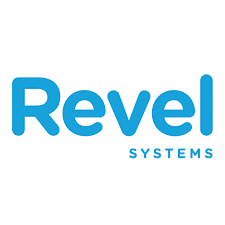 Revel is a top provider of grocery and convenience store POS systems. They have a reputation for reliable service and more than 25,000 terminals actively used.
Some of Revel's heavy-hitter clients include Cinnabon, Smoothie King, and Goodwill.
Revel Systems are appealing for several reasons. Their features continually expand, their integrations with third party software programs.
And they have a long list of services. Moreover, they offer offline functionality, remote support intelligent reporting, and QuickBooks. This makes Revel our top pick for best convenience store POS system.
---
Our Convenience Store POS Software Comparison: Revel Systems Vs. ShopKeep Vs. Shopify
[table "160" not found /]
---
Revel Systems: Our Pick for Best Convenience Store Full-Featured POS System
Revel Systems was built by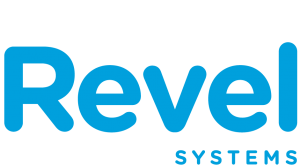 entrepreneurs who focused on the three top requirements of small businesses:
Speed
Efficiency
Security
The Revel System integrates with any retail business. High-speed order processing allows for faster order processing and high-volume sales.
The omnichannel platform of the Revel System connects all points in your business from the store, to the warehouse, to a mobile, and finally an e-commerce site. Their integrated e-commerce system lets you sell in-store and online with ease.
Pricing
The Revel system offers software packages that are industry-specific. This can be done on a monthly subscription basis, which includes a software license. Revel has flexible pricing, broken down by each terminal, depending on the industry.
The RaaS pricing plan, or Revel as a Service, includes little costs upfront. Customers using RaaS have a monthly fee that includes hosting and defective hardware replacement at no extra cost.
All Revel subscription plans include live 24/7 support, unlimited security and data storage, all software updates, and QuickBooks.
Platform Types
Revel Systems offer two type of operation platforms; Hybrid and Always On.
Hybrid: With Hybrid, Revel POS runs locally on an Apple iPad while syncing your data to their cloud service.
Always On: This mode allows your POS service to function even when you have slow or  lost internet connection.
Even though your POS continues working without a connection, you can't get credit card payment authorization. The Revel website gives you more information about Always On mode.
Industry Specific
The Revel system and their add-on products are designed for working with quick service and restaurant business models.
However, they've recently expanded their software platform to include grocery and convenience stores, retail businesses, and mobile businesses. Currently, Revel's software platform fits most types of sales based businesses.
Specific to Business Size
Revel can easily handle large multi-location businesses and a total of 500,000 SKUs.
Revel POS platform can work for smaller  and mid-size businesses, as well. However, with such a highly customized system, it takes a lot of time and work to set up smaller convenience and grocery stores.
Some smaller companies might not use the more advanced features with the Revel System package. Therefore, we recommend diligent research and thought before committing.
Using the Software
After setup, Revel Systems software has an intuitive desktop that's easy to use and navigate. While back-end operations carry more of a learning curve, there are training videos to help through the process.
Front end user operations require employees logging in with pin numbers before using their permissions and user settings.
The product matrix and descriptions display through touchscreen functionality on one side of the screen, while displaying order totals on the other side.
Easily add additional discount and payment options and product modifications and quantities to the system. Revel POS also has the versatility of kiosk for customer-facing displays.
Back-end user operations give technical support and easy operational navigation such as employee and inventory management.
But, there's a learning curve before you can enjoy the back-end with ease. Learning the basic and advanced functions of the system takes a lot of training.
It also takes much longer than a day to set up. Once you get the software up and running, basic functions are relatively easy to use.
And navigate with simple data export, item addition and modification, and employee permissions accessed directly from the dashboard.
Operating System and Hardware
Revel systems only work on devices using Apple iOS, including iPad Pro, iPad Air, iPad Air 2, iPad Mini 3 and iPad Mini 4.
The POS platform has hardware bundles available and works with all standard barcode scanners. You have the option to purchase hardware from other vendors.
However, you should check Revel's list of preconfigured hardware beforehand to ensure you're getting hardware that is compatible.
Features
Fully Functioning POS – Revel's System is a fully functioning POS. It operates with hotkey functions that are easy to use by tapping on a menu category for a drop-down list of items. The system is versatile enough for entering bar-codes for scanner use and manual addition of discounts, surcharges, and service fees or automatic addition capability. The easy to use item editing screen lets cashiers add quantities, enter special requests, add to-go orders and delivery orders, remove or repeat items, and enter discounts. Additional cashier items include payment void, split billing, print, reprint, email receipts, and reward card options.
Inventory in Real-Time – Inventory is simple with Revel's easy inventory management. It only needs the item and the price but has SKU and cost capabilities, as well. Additionally, Revel has inventory items mass entry. This is done through a style matrix for similar items with different styles, colors, or sizes. For your benefit, the inventory page displays low item stock listed in red.
Purchase Order Management – Manage incoming stock items and partial order notations when only receiving partial orders, then order finalization once all order items arrive.
Integrating with QuickBooks – The QuickBooks integration module in Revel has automatic data transferring from the POS to QuickBooks. This helps with syncing sales, purchase orders, and inventory for streamlined bookkeeping. With daily transfers of sales information into QuickBooks, total sales, refunds, and discounts, users have access at any time. The QuickBooks integration can transfer inventory adjustments, purchase orders, payroll, and employee schedules.
Cash Management – You can find cash management applications in the manager's settings tab. These include time management, items sold, total cash receipts for the day, and printable reports.
Customer Management – The Revel System tracks customer information like name, email address, phone number, street address, and customer purchase history. Users can export any collected information for use in cross-selling items and marketing campaigns.
Employee Management – Revel System stores secure and unique pin number activated login ids or swipe cards. These track employee work time, performance, and any activity in the system. Get printable employee reports based on criteria like productivity and sales volume, discounts given, and voided transactions.
Reporting Suite – Features such as extensive reports that are easy to read and include, transactions detail, sales summary, and gift card information. Additional functions include credit transaction totals, void totals, items exchanged or refunded, and labor to sales percentage.
Security – PCI-DSS compliant network, software, and hardware with encrypted card information that's never stored. Revel is SAS 70 Type II certified and has PCI compliant data centers.
Customer Support
Revel has a variety of customer support options available 24/7, including telephone, email, web support, remote support, online support, and social media.
Besides these support methods, Revel has a comprehensive video knowledge and tutorial base.
---
ShopKeep: Best Convenience Store POS System
ShopKeep has made our best

convenience store POS system list.
This is due to its long list of cloud-based features, which allows for business growth at the best price!
Pricing
ShopKeep is a comprehensive retail POS system, available with iPad. ShopKeep plans start at $99 per month, which is a little higher than other point-of-sale options. However, for small businesses it can potentially be a cost efficient choice.
The cost includes 24/7 customer support, a setup session with a ShopKeep expert, the ShopKeep app(available for Apple), unlimited inventory and unlimited employee tracking.
ShopKeep doesn't advertise its other plan prices on their site. Instead, you would need to request a customized quote.
You can save money with their reasonably priced hardware bundles. Keep in mind that other POS systems charge over $2,000 for their basic setup.
ShopKeep offers an $800 starter kit that gives you everything from iPad holder, Bluetooth card reader, cash drawer, and printer. You're not locked into using ShopKeeps hardware and you can save money by using an existing setup.
Features
ShopKeep has a long list of features that do more than process sales. Their features provide tools for business growth and less complicated back-end processes.
The POS system allows you to manage inventory, gather customer information, manage employees, and generate reports. Other great features include:
Processing Credit Cards – ShopKeep has its own processor which eliminates searching for and applying for a credit card. You're not locked into using ShopKeep's processing and can use any merchant you choose. Further, ShopKeep gives custom processing rate quotes and guarantees they are the lowest available.
Easy and Quick Checkout – ShopKeep makes processing transactions quick and easy. The cashier module lets you tap the product picture, scan the bar-code, or search for the product. ShopKeep includes other time savers like preset item modifiers, custom layouts, color coding, and automatic discounts.
Inventory Management – A top issue for a retailer is inventory management. ShopKeep has a powerful, iPad POS inventory management tool with added features. You get a custom layout that's intuitive for easy adding, editing, and removing inventory. There's no manual product updates and adjustments with the uploading and editing product information through spreadsheets. Low inventory alerts let you know when product amounts get below a certain level and the software allows for automatic supplier reorders.
Customer Management – Boost sales and nurture existing customer relationships with automatic customer information data. This feature captures data from every sale which is necessary for mail campaigns. Reporting for customer loyalty includes data showing the amount spent, purchasing trends, and top customer identification.
Employee Management – Measure employee performance directly from the ShopKeep POS system. ShopKeep has a time clock built in that allows you to track hours, for easy shift and payroll management. Track employee performance like top sales and daily transactions.
Reporting – ShopKeep includes analytic tools that give you sales data analysis in real-time for making the best business decisions. Get specific detailed sales reports for a chosen day and time of sales or product specific sales, sales summaries and daily comparisons, and top selling items and items that have the biggest profit margin.
Working Offline – When internet outages happen, keep running your business offline. ShopKeep's offline mode keeps you going, unlike most cloud-based systems. The offline mode lets you save transactions locally then upload once you reconnect to the internet.
Integrations – ShopKeep connects to several third-party apps, with QuickBooks and MailChimp being the most common for retail use. Send daily sales information to QuickBooks or sync new and updated information with MailChimp for automatic changes in email marketing campaigns.
Customer Support
With one of the best customer support packages on the market, ShopKeep has it all with live support and a massive knowledge base, all included in their monthly subscription price, and available 24/7.
Telephone and email support
Chat support
Social media support
Video support
Support center with knowledge base and video library
Frequently asked question section
Community forum support
Blog support
POS University video tutorials and articles
Small Business 101 guide
---
Shopify: Best Convenience Store POS System
Easily one of the most popular POS 

systems on the market, Shopify has been around since 2005. Shopify has an iPad POS that's best-in-class.
It provides a fabulous customer checkout experience that is both seamless and quick. Shopify users select products by tapping the screen, viewing purchase and swiping their card. The customer can then choose a to receive their receipt on the spot or by email.
End users find the wireless POS system easy to use both on or offline, all from a single dashboard. Manage customer information, orders, and inventory with instant synchronization.
Pricing
Shopify is a month-to-month subscription plan, based on your business needs. There's no contract! The Basic Shopify plan starts $29 per month, with two staff accounts.
This is perfect for a business that is just starting out and is looking for great features, without spending an arm and a leg.
Next, the Shopify plan is priced at $79 per month and includes 5 staff accounts. It also allows for the processing of gift card and provides professional reports.
The Advanced Shopify is priced at $299 per month and includes 15 staff accounts. Shopify Plus is geared towards larger businesses with high volume. If interested, you would need to contact a Shopify representative for a quote.
All plans have different shipping rate discounts and credit card processing fees.
Features
Single Dashboard – A single dashboard lets you track customer information and sales for both online and retail locations.
Payment Options – Setup customized payment options like debit payments, partial payments, and split tenders.
Third Party Payment – Works with your current payment providers.
Hardware – Works with the credit card readers you currently use and accepts Visa, Mastercard, and American Express. Hardware package includes cash drawer and stand, printer, and scanner.
Reporting – Detailed reporting and analytics.
Customer Support
Shopify offers a variety of customer support options including live chat, phone, email, knowledge base.
Forum, and blog, all available 24/7. They have contact information that's easy to find and low wait or hold times before being connected to a support agent.
Shopify's telephone support has different support centers with phone numbers according to the country. Phone centers include USA, United Kingdom, Australia, New Zealand, Indonesia, India, Malaysia, and Singapore.
The downside to Shopify's support is their ability to handle more technical problems, such as coding. The Shopify forum has developers that may better answer your questions.
Further,
---
What We Think About the Best Convenience Store POS System
When looking for a convenience store POS system, Revel System, with its cloud-based POS platform comes in as one of the best. This system gives good functionality to any user willing to learn the system.
Once you take the time to learn how to use it, Revel System has an intuitive user desktop that's easy to navigate, making it a solid choice for retail shops.
Revel's abilities are suitable to almost any size business. Further, it can really grow with your company! However, as your revenue grows, so does the subscription rates.
Some business owners may find it comes at too high of a cost. If you project quick growth and don't want to spend the time or money to move from a smaller POS like ShopKeep to one that can handle a larger operation, then Revel is a good choice.
The WiseSmallBusiness Team is full of industry experts and successful business owners  willing to contribute important business articles.