(Last Updated On: 08/16/2022)
Written by Wale Ameen, Business Expert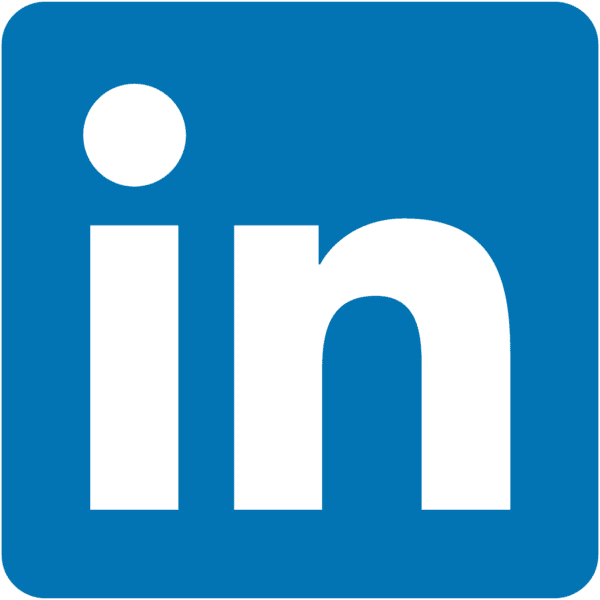 Point of sale, or POS systems have come to be a major booster in the way business is carried out. Whether it's in retail, restaurants, or even medical offices and establishments such as pharmacies, clinics, hospitals, or doctors' offices.
Back in the days when cash registers still held sway, transaction processing was a heck of an activity to carry out. Long waits were also the order of the day as shoppers had to wait at the checkout line for cashiers to process their purchases.
Cashiers had to manually ring up purchases, record the inventory numbers, and then apply applicable discounts. Then, at the close of business each day, store managers also had to work through reconciling balances, deduct totals from inventory lists, and come up with the day's report all by hand. 
This process went further down as these details needed to be sent to the bank to reconcile the amounts received with what was recorded. This needed to be done before cash was received.
All these were eliminated with the introduction of electronic cash registers, which have gone on to become an essential tool every business owner needs to have in running their stores. In fact, even medical offices and establishments are not left out as a modern POS solution enhances operations of hospitals, clinics, pharmacies and doctor's offices.
The Modern Point of Sale Solution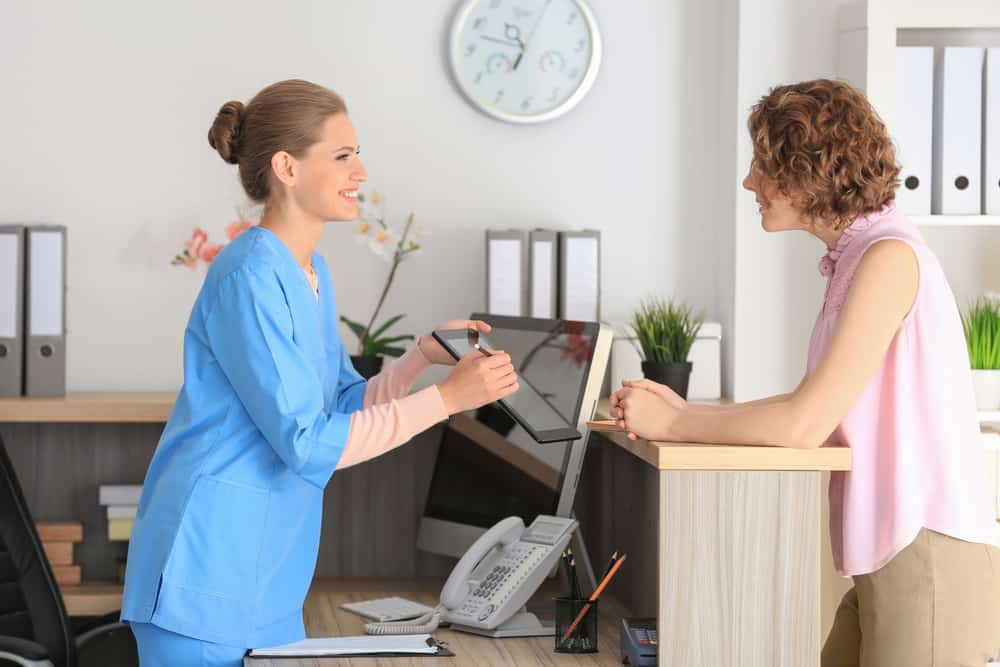 Point of sale systems, or point of purchase as sometimes referred to, help automate and streamline several loose ends of the purchase processing line up to ensure that the time it takes to process customers' orders is greatly reduced.
For medical establishments like doctor's offices and hospitals, it can be a major booster to the streamlining of the administrative process.
The modern POS solution is an all-in-one product and serves as a central component that ties together many components like sales, payment processing, inventory management, and customer relationship management to make your business a seamless one.
With the modern POS system, a cashier simply scans products with his handheld device. This electronically reads the price of each product, and the system goes on to add up the amount, apply appropriate discounts, and deduct applicable taxes. All this within a fraction of seconds. The system goes ahead to send the details of the transaction to the inventory system as well as the customer relationship management (CRM) system. 
Customers pay by swiping their credit cards through the card reader. The system runs through the card details of the customer, validates the card details, and deducts the customer's account. Once this is done, payment is credited to your own account. A receipt is promptly issued and printed out by the system. All these are carried out within a minute or even less.
After the purchase is effected and the inventory is depleted, the system informs the backroom management suite that there is a reduction on an item and it needs to be restocked. The appropriate staff member then goes on to pick the returned item, attach the tags, and subsequently beef up the product line-up on the shelves.
Buying The Ideal POS Solution For Your Use: Case-Picking The Right Software
In order to find an ideal point of sale solution that works for you and meets your business use case, you must determine what area of your business process you want to specifically address. This will essentially help you come up with the features you specifically require in a point-of-sale system. 
The more features you come up with, the greater the cost implications you will most probably be looking at, but this shouldn't deter you from listing out your requirements from the onset. The main concern here is that whatever solution you adopt should do the job of positively impacting your business and bringing in the returns, so if the profits come in handsomely, your investment in the right point of sale system will have paid off and you will be better for it.
Most systems will, at the minimum, process purchases, sales discounts, and sales tax, and also send details of transactions to customer relationship management and accounting solutions. It will most probably also incorporate gift cards, loyalty programs, returns, and exchanges.
In the healthcare sector, picking the right POS for that doctor's office or hospital simply means looking out for the point-of-sale solutions that are primarily targeted at medical establishments. These will have a high-end security architecture, easy to use and must be able to properly store patient's details without the fear of this falling into the wrong hands.
Cloud-Based vs. On-Site
A major decision you will have to make is which of these types of software you prefer. This will also go a long way in influencing the options you settle for.
POS software comes in two types. On one hand, there are Software as a Service (Saas) providers who provide cloud-based solutions, which essentially means that such solutions can be accessed from anywhere and can be relatively easily installed by anyone without the need for a technician. Some providers of cloud-based solutions then sell hardware components to be used along with their solutions. Others simply allow you to source your hardware components from elsewhere and use them. On the other hand, are the on-site solutions, which are installed on computer systems on site with their data stored on your computer hard drives on your premises. 
Both types of software have their advantages and disadvantages. One of the benefits of cloud-based software solutions, which it should be noted that many service providers are now pandering to, is its accessibility from anywhere. Cloud-based solutions help stores with multiple locations and help such stores maintain a synchronized operation in all store locations. Data is consistently synced to the central database from all locations, and as such, store managers are able to keep tabs on and follow the progress of all locations.
On the other hand, on-premise solutions are more suitable for single location based stores.
The Hardware
After settling for the ideal software, the next thing you want to do is to find the appropriate hardware that will run with it. These usually include a computer, handhelds, cash drawer, a receipt printer, customer display which shows the customer the status of his or her transaction, a barcode scanner, card readers for debit and credit cards, pin pads that accept security codes, signing screens, and so on. You also need to consider internet routers, which will provide connectivity.
Other options for hardware for your POS system can also apply depending on the type of business you run. For example, if you run a restaurant, you might want to include an additional screen that will display orders in the kitchen. For a supermarket, you might want to include a scale that calculates the price of a product based on its weight.
POS Software and Hardware Compatibility
One major thing you should take into consideration is that not all POS software works well with all hardware. This is especially to be noted in scenarios where you are not using the hardware sold by POS solution providers. While this may be a result of the desire to save costs, you should nevertheless ensure that you do your thorough research to confirm that the hardware you are settling for is compatible with the POS software you have chosen. 
As noted earlier, some POS solution providers also offer hardware components that, in some cases, are actually tied to their solution, such that you may not be able to use other hardware brands. With these types of providers, all you need in terms of hardware is available and you only need to request what works for your use-case. 
POS Systems for Medical Offices 
In making a choice of a point of sale solution for your medical office, you want to consider options that are specifically tailored for medical offices. 
The point of sale systems used in medical establishments such as pharmacies, hospitals, and medical clinics are usually almost like the regular POS systems you would find in other businesses like retail outlets, but they just have features specific to medical offices and establishments. 
They are also configured to adequately meet the high protection requirements required of them.
These point of sale systems must have some specific features in order to meet this qualification, and some of these are:
HIPAA compliant 
Any point-of-sale system that will be used in a medical establishment must have strict adherence to the guidelines of HIPAA.
"HIPAA" stands for Health Insurance Portability and Accountability Act of 1996. This act is a federal law that basically sets the standards for the practice of medicine. 
The law documents how medical establishments must treat patients' information and security measures that must be adhered to in order to ensure that there is no case of leakage of health records, which are very confidential since they deal with information about individuals. 
The law also warns against the disclosure of a patient's information without his or her consent or knowledge.
It also details what should be done in the case of a breach in a medical establishment's database. 
Additionally, you can also go through our Top Four HIPAA Compliant POS Systems For Telehealth Outfits.
Storing patient records 
Such a point of sale system must be able to store patients' records, but at the same time, this must be strictly according to the guidelines set by the Health Insurance Portability and Accountability Act of 1996 (HIPAA).
It must be PCI compliant
Such point of sale solutions must also be PCI compliant. PCI, which stands for Payment Card Industry Compliance, refers to the laid-down technical and operational standards businesses are expected to follow and adhere to in order to secure and protect credit card data provided by cardholders and which is transmitted through processing transactions. The PCI standards for compliance are developed and managed by the PCI Security Standards Council.
A POS solution that is PCI compliant ensures that the probability of data breaches occurring is very minimal. It also protects the data of cardholders. 
Track appointments 
A medical office compliant POS system should be able to properly document and track patients' appointments and possibly have a system that allows the establishment to send a reminder to the patient.
Mobile-friendly and easy to move around
Given the setup of a medical office or medical establishment like hospitals or clinics, an ideal POS system must be one that is mobile-friendly and, as such, easy to move around. It should be able to take purchases just about anywhere and, as such, be easy to move around. This essentially means such POS solutions must not be clunky or bulky but lightweight and easy to carry around.
Offer online menu for patients
So this is probably one of the high-end features, but this can go a long way in improving service delivery to patients. With a POS solution that has an online menu through which patients can order things via a tablet or mobile phone, you can easily position your hospital or medical establishment as a unique spot to receive medical attention. This can make the provision of mobile POS tablets available in every room, given to individual staff members or even help out of ward patients to easily send orders from wherever they are. 
What Advantages Does a Good POS Solution Provide a Medical Office?
Makes your process more efficient
By getting and adopting a modern point of sale system for your hospital, medical office, or establishment, you make your administrative process more efficient. This, in turn, makes it a welcoming place for patients and sets your establishment apart from others.
It helps with your record keeping
With a good and ideal POS system, you are able to keep a proper record of operations. Cloud-based solutions also afford you easy and safe access to your records as they are stored in the cloud. Transactions are well documented, synced, and easy to refer to.
Makes administering patients seamless
With records properly stored and easily accessed anytime it is needed, the process of administering patients and checking up on their cases is made super easy and seamless.
Recommended Point of Sale Solutions for Medical Offices
Below are three recommended point-of-sale solutions for medical offices:
Clover POS
Medic POS
Starcode POS
Methodology: How We Arrived at These Recommendations
These recommended POS solutions were arrived at following a careful and detailed analysis of the options presently available in the industry.
By analyzing the specific features of each of these POS solutions, we weighed them against the features noted earlier above. Following our in-house review, they have been found to meet most, if not all, of the criteria set. These include mobility; being HIPAA compliant; cloud-based; and the ability to properly store patients' information and transaction details.
Following the review, our top recommended POS solution for medical offices is Clover POS. This is because Clover POS scores high on all the parameters set. Given that patients' records are very important, it is highly important to have a POS solution that assures security of details, is HIPAA compliant, and is just the ideal software for medical establishments. 
Clover is a user-friendly and easy-to-use point of sale system that is available for both small and mid-sized businesses. Interestingly, whether you run a restaurant or run a medical service like a hospital, pharmacy, or clinic, Clover will work for you.
It is both a cloud-based software solution and a hardware system that can be setup to suit these different categories of needs.
Clover POS was founded in 2020 by three individuals: Leonard Speiser, John Beatty, and Kelvin Zheng in the United States. Clover was, however, bought over by First Data Corp, a credit card service company, in December 2012. Interestingly, First Data Corporation was also acquired by Fiserv, a financial services company, in July 2019.
Clover POS comes bundled with a Fiserv merchant account through which payment processing is carried out.
One feature we especially like is its ability to receive debit and credit card payments without the need for any hardware. This, you will realise, is an essential feature given the fluidity of the medical setup where patients may need all the help they can get to do even the most basic of activities.
However, a downside we discovered about Clover pricing is that it is not clearly stated, and this is largely as a result of the fact that the POS is majorly sold through third-party vendors, and this can significantly add up to the eventual cost you end up paying for the solution. In fact, our findings reveal that most of these third-party vendors also do not expressly state their prices, and as such, it is not easy to easily compare them to each other.
Features that Stand Clover POS Out for Medical Office Usage
It is fast and easy to setup
Setting up Clover POS is a breeze as you do not need to go through long hassles to set up and it is equally easy to use.
It offers fraud protection up to $100k
Given that for medical practice, a high point of any point of sale solution is the need for security and data storage protection, Clover offers fraud protection of up to $100
Virtual Payment Terminal
Clover offers a virtual terminal, which basically allows for a secured storage of patients' payment information. This also enables you to take payments online as well as over the phone. The good thing here is that, since the medical practice needs more of a mobile and virtual system without necessarily having physical in-house systems, Clover does well to meet this requirement.
This definitely stands out as medical offices and establishments will find it highly in-tune with the demands of the work environment.
Hardware option
For the medical office that would like to have both an in-house payment system and a virtual one, the Clover Mini comes in handy. This POS device is a combination of a display screen, a pin pad, and a receipt printer, which are all very handy and mobile and can be carried along virtually anywhere.
For the hardware, it can be sourced directly from Clover's website as well as from the third-party vendors, but you may want to be careful here. You may be paying a whole lot more if you decide to purchase from these third-party vendors.
Powerful reporting tools
Clover features a rich set of reporting tools that enable you to easily track sales and also manage your inventory at the same time. You are able to see the best-selling products, buy hours and lots more.
It integrates easily with third-party apps
Clover easily integrates with third-party apps such as Yelp, QuickBooks, and many more. This helps to improve functionality.
HIPAA compliant
So, yes, Clover is HIPAA compliant, and that for us trumps even all the already mentioned features.
These features, plus its popularity in the market, make Clover POS score high in our rating and, as such, come highly recommended for medical offices, pharmacies, public and private hospitals, and medical clinics.
How Much Does Clover POS Cost?
Although Clover does not really come cheap, it nevertheless is still competitive given all that it can achieve. The software pricing starts at as low as $9.95 per month. Medical offices can also cut down on the expense if they feel they can do away with the hardware components. 
The Clover POS solution is offered via a number of third-party vendors such as CCS Payment Solutions, PNC, Citi, Wells Fargo, BBVA, and SunTrust.
A check on these major resellers shows that the pricing isn't really disclosed, and this means that you will need to get in touch with each reseller to know how much it is being retailed for. This also depends largely on what you are opting for. 
Medic POS is another point of sale solution ideal for medical establishments like doctors' offices, clinics, pharmacies, and healthcare outfits. It is a solution that is custom-built specifically for medical establishments.
Medic POS is a cloud-based software and runs on either Android or iOS devices. You can easily download the Medic POS app on any device, be it a desktop, tablet, or smartphone. This enables you to work anywhere and everywhere.
With Medic POS, you can create menus, add staff members, and promptly start taking orders. You can easily filter sales reports with any combination of date, menu item, location, staff, and export to any spreadsheet program of your choice.
It is easy to set up and works anywhere you may have to establish a medical office. We particularly like the fact that it comes with no setup fee and also offers a free demo, which you can use to get familiar with the solution and decide whether it is the right fit for your establishment.
Medic POS, it appears, does not have its own hardware solutions. So, for hardware devices to take payments physically, it has partnered with a number of hardware companies, such as Verifone, Chipper, Ingenico, and Clover, to provide card readers to receive payments.
We also like the fact that its demo version includes everything, so there is no feature that is restricted. You really can experience the full weight of the solution for 16 days. In fact, you can even process live credit card payments while on the demo version.
Book a Free Demo with MedicPOS
Medic POS Features
Mobile App Works On Any Device
The Medic POS app works on any mobile device, be it an Android or iOS device.
Easily take payment using an array of card readers
For physical in-store payments, the solution has a number of card readers that you can choose from to take payments. You can tap, swipe, or insert to complete payments.
How Much Does Medic POS Cost?
Medic POS operates on a monthly payment structure. You are billed $70 monthly, with full access to all features or $63 should you prefer to go all the way and pay for a year outrightly, 
For its hardware, your first device will cost $70, while each additional device will cost $30. It also comes with the provision to spread your devices across multiple locations as required.
Book a Free Demo with MedicPOS
Starcode POS is a point of sale software that is essentially for pharmacies and clinics. It is a cloud-based inventory and point of sale software that runs seamlessly on different devices, including Windows and Android devices.
Starcode comes packed with a line-up of features that help you manage your pharmacy or clinic. These features include; customer management, purchase management, role based security, invoice generation, expiry control, barcoding and qr coding.
It is an intuitive and easy-to-use solution that supports a touchscreen interface and makes adding and editing of medicines easy.
Starcode POS comes with a powerful inventory and stock management and reporting feature that medical establishments like medical stores, pharmacies, and clinics will find useful. Items can be checked for expiry dates and tracked with just one clock. It comes with a complete module for inventory management, and this is also linked to its purchase management section. 
One thing that stands out for us with Starcode POS is the fact that it is free to try with its free to download demo, with which you walk through its provisions. A survey of reviews of the solution online also shows that it scores highly among the few users who have submitted their reviews. 
Customers also say that the solutions' customer care is great as they are easily reachable when issues arise and issues are promptly resolved. 
We also love the fact that Starcode POS comes with the provision of running both in online and offline mode. As such, you need not worry about going offline as you will still be able to process transactions even without network connectivity.
Book a Free Demo with Starcode
How Much Does Starcode POS Cost?
Starcodet offers three plans for its POS solutions, namely Starcode Lite ($50 per terminal), Starcode Plus ($100 per terminal), and Starcode PRO ($150 per terminal).
We, however, do not really fancy that while it provides free email support, customers need to subscribe to a premium monthly support package if they want speedy resolution via phone in the case of urgent enquiries. We think that support should be free.
Book a Free Demo with Starcode
Conclusion
Point of sale solutions for medical offices and establishments need to ensure the highest degree of security for patients' data and payment details, along with other features we have highlighted in this review. As such, not every point of sale solution out there can fit into the use case. With the recommendations given here, you can be rest assured that they have been independently verified and analyzed and meet these criteria.
FAQs
Q: How can I improve my doctor's office?
A: Some ways to improve your medical practice include, enabling online scheduling, following up with your patients via text and email reminders as well as confirmations, effectively digitizing every segment of your medical practice, never being afraid to delegate, and adopting the best POS system.
Q: What is a point of sale solution?
A: A point of sale, or point of purchase, as it is interchangeably called, is wherever you ring up sales for customers. Either it's online when your customers check out, or they walk up to your counter in your store, or pick an item at your stand or booth, all can be referred to as the point of sale. On the other hand, the point-of-sale system is the hardware component and software that helps you process these sales.
Q: What is the most widely used POS system?
A: Some of the most widely used POS systems available on the market are Toast, TouchBistro, KORONA POS, Square POS, Vend, and Lightspeed Retail.
Q: What do patients look for in a doctors office?
A: Patients want a doctor who is good at listening to their health issues and responds with follow-up questions without making them feel rushed. Patients need to know that they can trust you and that you will talk to them in a language they can understand and sometimes this can simply mean being as gentle and empathic as possible.
Q: How do you manage a clinic efficiently?
A: Here are a few Steps for Managing a Clinic Efficiently. First, keep track of patients visiting your establishment. Secondly, offer your patients online scheduling. Leverage technology. Send Intake forms prior to appointments.