(Last Updated On: 02/14/2023)
Written by Shahab Abbasi: Software Engineer/IT Specialist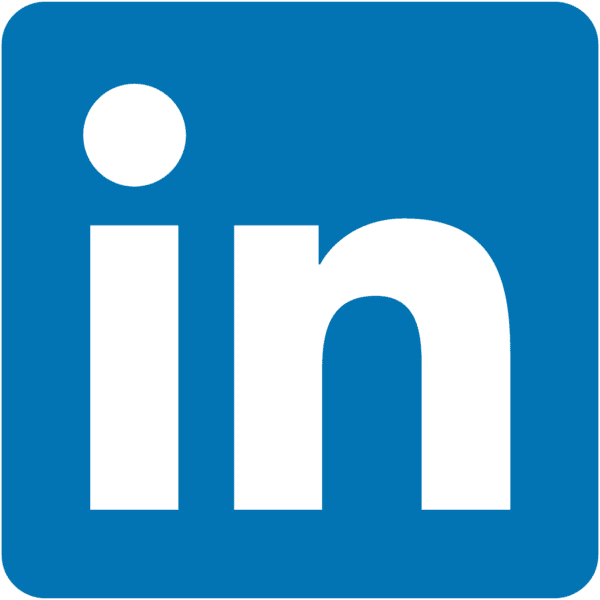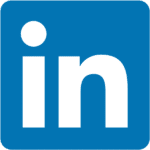 Affiliate Disclaimer: Our product review team dedicates hours of research, fact-checking and testing to recommend the best solutions to business owners. We earn from qualifying purchases through our links, but this does not influence our evaluations. Why trust our reviews?
One of the most important components of a medical establishment is the POS system. This is where all the patient's important information is stored. A patient's data, appointments, payments, and other information can be managed by the medical staff with the help of the medical point of sale systems. Our experts at WiseSmallBusiness have gathered the top 3 medical POS software based on their features, pros, cons and user reviews.
Your medical POS system should ensure that you are able to process payments, manage your inventory, manage your employees, and manage your customers in the most efficient way. In a perfect world, your medical point of sale system would also include pharmacy-specific features, such as the acceptance of payments made through Health Savings Accounts (HSA) or Flexible Spending Accounts (FSA).
Expert's Choice
Clover POS System

Stay ahead of your medical business by using Clover POS system.

Clover offers:

Ease of use

Virtual payment terminal

Acceptance of FSA/HSA cards

Hardware options
Don't have time to read this whole review? Skip ahead to:
Best Medical POS Software – Overview
The lack of interoperability between healthcare systems is one of the biggest challenges facing the industry. The reason for this is that you cannot easily switch systems. As a result, it is difficult to choose between different providers since they are not able to communicate with one another. This is where we are in need of a medical point of sale systems.
It is common for POS systems to record information about a customer's identification and purchase history, as well as information regarding his or her purchasing habits and preferences. POS systems provide businesses with detailed information about customers' purchasing and purchasing habits, enabling them to target special sales promotions to specific groups of customers.
Medical point of sale systems are capable of offering online ordering and prescription delivery services. For affordability, flexibility, and ease of use, modern pharmacies are switching from expensive, Windows-based pharmacy point of sale systems to cloud-based software.
How We Evaluated
To determine the best medical POS software, we reviewed over a dozen POS systems on trusted consumer review websites such as Forbes, Merchant Maverick, and G2. We selected the top 3 medical POS software systems based on their features, pricing, pros & cons.
Clover POS System – Most Easy to Use Medical POS Software
Clover is a user-friendly and easy-to-use point of sale system that is available for both small and mid-sized businesses. Clover is designed to work in a variety of industries. So, whether you run a restaurant or work in a medical setting like a hospital, pharmacy, or doctors clinic; Clover's software will work for you. It is both a cloud-based software solution and a hardware system that can be setup to suit these different categories of needs.
Clover POS comes bundled with a Fiserv merchant account through which payment processing is carried out.
Core Features
Virtual payment terminal

Hardware option

Patient information storage

Clover Mini

Electronic Health Records (EHR)

End to End Encryption

Clover App Market
Pros
Plug-and-play POS system

Can accept FSA/HSA cards through Clover payments

It also integrates with healthcare-friendly payment processors
Cons
Proprietary hardware can't be used with other systems

Sold by some low-quality MSPs
Why Choose Clover POS?
Clover is a straightforward system that is easy to set up and easy to use. The POS hardware can be plugged in, activated, and ready to take payments as soon as it arrives. If you aren't looking for a lot of pharmacy-specific features, this is a good payment acceptance system. You can accept HSA and FSA cards through Clover if you have an eligible MCC code (MCC 5912 or 5122 for pharmacies) MCC codes are referred as Merchant category codes which are basically four digit numbers that a credit card issuer uses to categorize the transactions consumers complete using a particular code. MCC 5122 code is for (DRUGS, DRUG PROPRIETARIES AND DRUGGIST SUNDRIES) whereas MCC 5912 is for (Pharmacies and Drug stores). Clover is not IIAS-compliant, but it can accept MCC 5912 or 5122.
Clover POS Pricing
For one terminal, Clover's Register Plan costs $39.95/month and for additional terminals, $9.95/month. No Hardware Plan, which includes just a virtual terminal for keying in credit card payments online, is also offered by Clover for $10/month. The Clover Payments plan includes only payment processing and does not include POS capabilities. It costs $0/month.
Clover Station POS retails for $1,349. With the Clover Station Duo, you can have a screen that faces the customer for $1,649 more. Clover Mini and Clover Flex are other hardware options.
Starcode POS System – Best Industry Specific Medical POS Software
 StarCode is a POS and inventory management software package for retail outlets and small businesses. Provides real-time inventory updates. You do not need to install or create any additional databases. The installation and use of this software are both very simple. The program installs in only a few clicks and is immediately ready for use once it has been installed. Starcode POS is best used for small business, health care and pharmacies.
Core Features
Customer management

Purchase management

Role based security 

Invoice generation

Expiry control

Barcoding 

QR Coding
Pros
Intuitive and easy to use solution

Supports a touch screen interface

Adding and editing of medicine is easy
Cons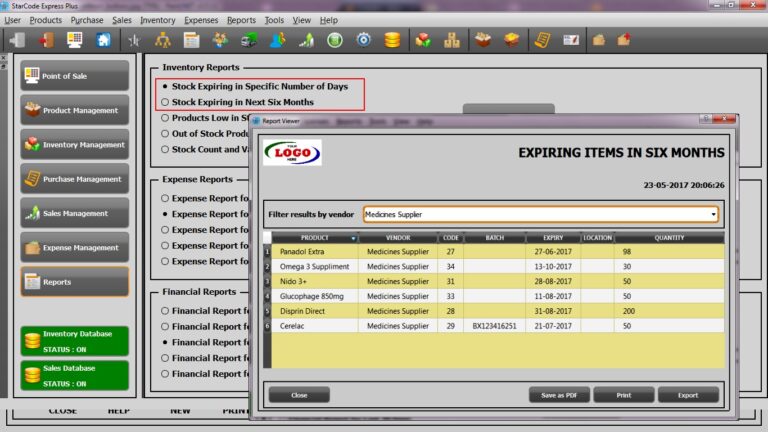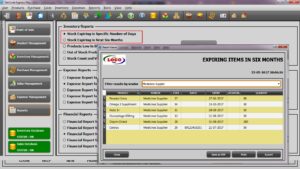 We do not really like that while Starcode POS provides free email support, customers need to subscribe to a premium monthly support package if they want speedy resolution via phone in the case of urgent enquiries. We think that support should be free.
Starcode Pricing
Starcode offers three plans for its POS solutions, namely Starcode Lite ($50 per terminal), Starcode Plus ($100 per terminal), and Starcode PRO ($150 per terminal).
Why to Choose Starcode POS?
Starcode POS comes with a powerful inventory and stock management and reporting feature that medical establishments like medical stores, pharmacies, and clinics will find useful. Items can be checked for expiry dates and tracked with just one clock. It comes with a complete module for inventory management, and this is also linked to its purchase management section. One thing that stands out for us with Starcode POS is the fact that it is free to try with its free to download demo, with which you walk through its provisions. A survey of reviews of the solution online also shows that it scores highly among the few users who have submitted their reviews. 
Customers also say that the solutions' customer care is great as they are easily reachable when issues arise and issues are promptly resolved.
Square POS System – Best Affordable Medical POS Software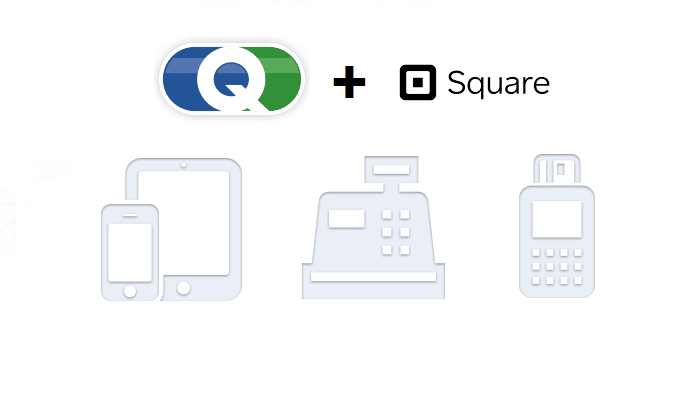 Square is a cloud-based point of sale system designed for businesses of all sizes. The system automatically creates customer profiles and tracks their information and purchases. A few of its most important features include sales reports, online payments, inventory tracking control, marketing campaigns, digital receipts, sales management, and e-commerce. Mobile devices automatically sync payment information when they are connected when offline payments are accepted.
Core Features
Multi-store support 

Contactless payments 

Inventory management 

QuiqMeds

Payment tracking 

Patient data management 

Digital appointments 
Pros
Accepts FSA/HSA cards

Integrates with EHR and medical billing software

Free POS app

Free business website
Cons
Must use Square for payment processing
Square Pricing
The Square POS does not charge a monthly fee. If you want advanced inventory features, Square for Retail offers two versions, one free and one paid ($60/month). Square sells POS hardware for iPad as well as its proprietary Square Register ($799) and Square Terminal ($299); you can also source your POS hardware yourself.
Why Choose Square POS?
It's hard to believe that Square is a free POS app with so much functionality. The free POS Square not only features easy-to-use payment processing, but also a number of extensions and app integrations that make it perfect for any type of business, including pharmacies.  The online booking system enhances customer service by increasing flexibility. A single dashboard lets you schedule events, accept appointments, set billing requirements, customize calendars, plan meetings, view booking history, access transaction reports, and take online payments.
Things You Need to Know Before Choosing Medical POS Software: Buyers Guide
In order to find an ideal point of sale solution that works for you and meets your business use case, you must determine what area of your business process you want to specifically address. This will essentially help you come up with the features you specifically require in a point-of-sale system. 
The more features you come up with, the greater the cost implications you will most probably be looking at, but this shouldn't deter you from listing out your requirements from the onset. The main concern here is that whatever solution you adopt should do the job of positively impacting your business and bringing in the returns. So if the profits come in handsomely, your investment in the right point of sale system will have paid off.
Most systems will, at the minimum, process purchases, sales discounts, and sales tax, and also send details of transactions to customer relationship management and accounting solutions. It will most probably also incorporate gift cards, loyalty programs, returns, and exchanges.
In the healthcare sector, picking the right POS for that doctor's office or hospital simply means looking out for the point-of-sale solutions that are primarily targeted at medical establishments. These will have a high-end security architecture, easy to use and must be able to properly store patient's details without the fear of this falling into the wrong hands.
Cloud-Based vs. On-Site
A major decision you will have to make is which of these types of software you prefer. This will also go a long way in influencing the options you settle for.
POS software comes in two types. On one hand, there are Software as a Service (Saas) providers who provide cloud-based solutions, which essentially means that such solutions can be accessed from anywhere and can be relatively easily installed by anyone without the need for a technician. Some providers of cloud-based solutions then sell hardware components to be used along with their solutions. Others simply allow you to source your hardware components from elsewhere and use them. On the other hand, are the on-site solutions, which are installed on computer systems on site with their data stored on your computer hard drives on your premises. 
Both types of software have their advantages and disadvantages. One of the benefits of cloud-based software solutions, which it should be noted that many service providers are now pandering to, is its accessibility from anywhere. Cloud-based solutions help stores with multiple locations and help such stores maintain a synchronized operation in all store locations. Data is consistently synced to the central database from all locations, and as such, store managers are able to keep tabs on and follow the progress of all locations.
HIPAA compliant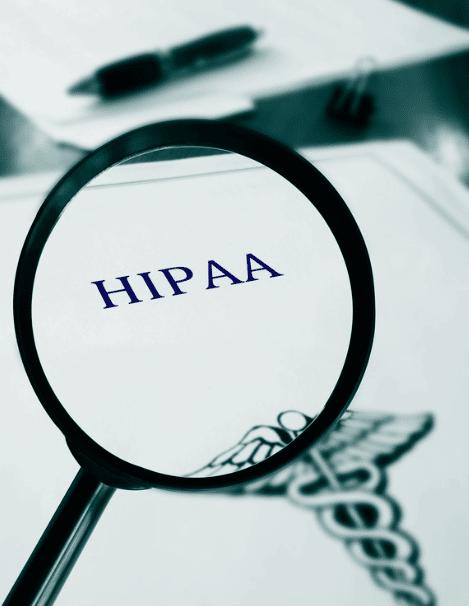 Any point-of-sale system that will be used in a medical establishment must have strict adherence to the guidelines of HIPAA.
"HIPAA" stands for Health Insurance Portability and Accountability Act of 1996. This act is a federal law that basically sets the standards for the practice of medicine. 
The law documents how medical establishments must treat patients' information and security measures that must be adhered to in order to ensure that there is no case of leakage of health records, which are very confidential since they deal with information about individuals. 
The law also warns against the disclosure of a patient's information without his or her consent or knowledge.
It also details what should be done in the case of a breach in a medical establishment's database. 
Storing patient records 
Such a point of sale system must be able to store patients' records, but at the same time, this must be strictly according to the guidelines set by the Health Insurance Portability and Accountability Act of 1996 (HIPAA).
It must be PCI compliant
Such point of sale solutions must also be PCI compliant. PCI, which stands for Payment Card Industry Compliance, refers to the laid-down technical and operational standards businesses are expected to follow and adhere to in order to secure and protect credit card data provided by cardholders and which is transmitted through processing transactions. The PCI standards for compliance are developed and managed by the PCI Security Standards Council.
A POS solution that is PCI compliant ensures that the probability of data breaches occurring is very minimal. It also protects the data of cardholders. 
Track appointments 
A medical office compliant POS system should be able to properly document and track patients' appointments and possibly have a system that allows the establishment to send a reminder to the patient.
Mobile-friendly and easy to move around
Given the setup of a medical office or medical establishment like hospitals or clinics, an ideal POS system must be one that is mobile-friendly and, as such, easy to move around. It should be able to take purchases just about anywhere and, as such, be easy to move around. This essentially means such POS solutions are bulky but lightweight and easy to carry around.
Offer online menu for patients
So this is probably one of the high-end features, but this can go a long way in improving service delivery to patients. With a POS solution that has an online menu through which patients can order things via a tablet or mobile phone, you can easily position your hospital or medical establishment as a unique spot to receive medical attention. This can make the provision of mobile POS tablets available in every room, given to individual staff members or even help out-of-office  patients to easily send orders from wherever they are.
Final Thoughts 
Point of sale solutions for medical offices and establishments need to ensure the highest degree of security for patients' data and payment details, along with other features we have highlighted in this review. As such, not every point of sale solution out there can fit into the use case. With the recommendations given here, you can be rest assured that they have been independently verified and analyzed and meet these criteria.
Whatever your business type, this guide will help you choose the best POS system for your medical field endeavors. Get started by getting a free quote from our Expert's Pick, Clover POS. 
FAQs
Q: How can I improve my doctor's office?
A: Some ways to improve your medical practice include, enabling online scheduling, following up with your patients via text and email reminders as well as confirmations, effectively digitizing every segment of your medical practice, never being afraid to delegate, and adopting the best POS system.
Q: What is a point of sale solution?
A: A point of sale, or point of purchase, as it is interchangeably called, is wherever you ring up sales for customers. Either it's online when your customers check out, or they walk up to your counter in your store, or pick an item at your stand or booth, all can be referred to as the point of sale. On the other hand, the point-of-sale system is the hardware component and software that helps you process these sales.
Q: What do patients look for in a doctors office?
A: Patients want a doctor who is good at listening to their health issues and responds with follow-up questions without making them feel rushed. Patients need to know that they can trust you and that you will talk to them in a language they can understand and sometimes this can simply mean being as gentle and empathic as possible.
Q: What does IIAS compliant mean?
A: IIAS, an inventory information approval system, is technology used by retailers to ensure that over-the-counter health care reimbursement account card transactions are eligible expenses under IRS regulations.
Q: How do you manage a clinic efficiently?
A: Here are a few steps for managing a medical clinic efficiently: First, keep track of patients visiting your establishment. Secondly, offer your patients online scheduling. Leverage technology. Send Intake forms prior to appointments.