(Last Updated On: 02/12/2023)
Written by Business Expert Wale Ameen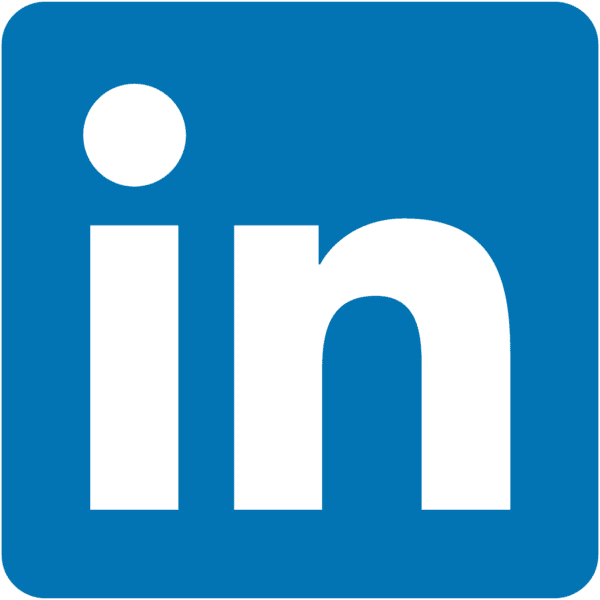 Our product review team dedicates hours of research, fact-checking and testing to recommend the best solutions to business owners. We earn from qualifying purchases through our links, but this does not influence our evaluations. Why trust our reviews?
This florist POS system review details a careful review of the various POS systems on the market and a selection of the best florist POS systems. I have taken into consideration users' reviews on the Google Play Store and the Apple App store as well as major review sites (Capterra, Softwareadvice and GetApp, G2 to name a few) along with my personal research into the specific features of each solution. To arrive at this list of the top 4 florist POS systems, I reviewed over a dozen of the most popular floral software solutions.
Experts Choice: FloraNext POS
Features
FloraNext POS is the best florist POS system. It offers:

Specifically targeted at floral shops, event managers

Has florist focused features

Offers detailed florist report

Customer management

Mapping tool
Don't have time to read this whole review? Skip ahead to: 
Importance of a Florist POS System for a Floral Shop Business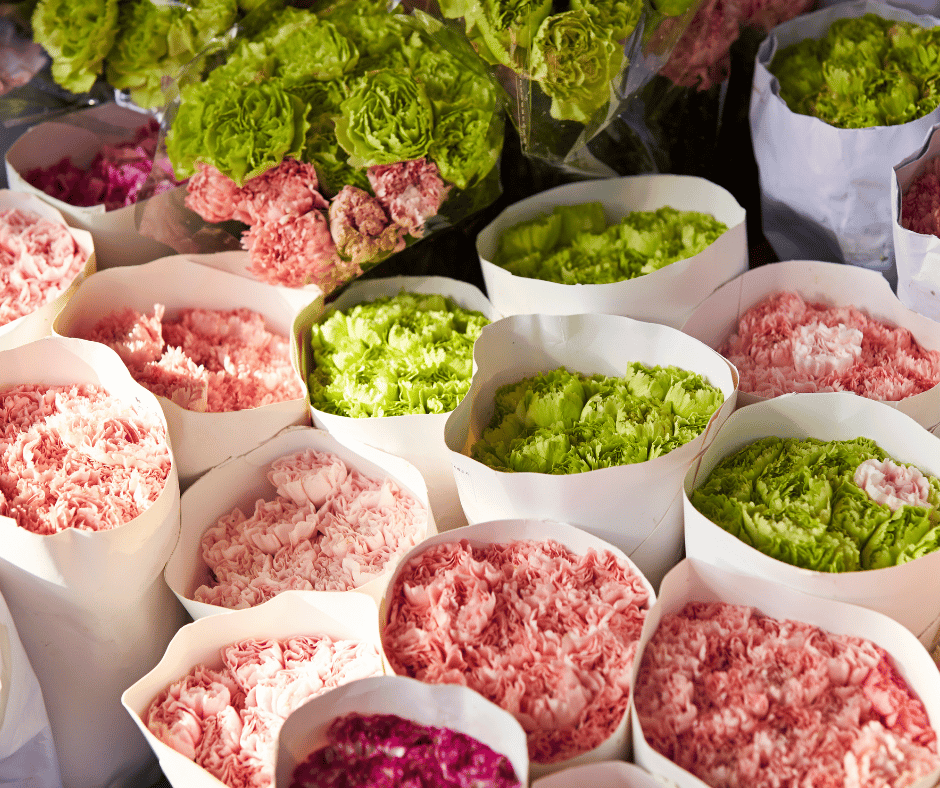 The best floral POS system will go a long way to enhance the day to day operations of a flower shop. With the ideal flower shop POS software, florists can enjoy better sales processes, streamline and automate their operations and save time when running their flower shops.
A flower shop POS system will make the job of managing inventory and taking orders in the floral industry a lot easier. The systems can be integrated with your flower shop website and work offline as well. You may host your own website or use a flower wire service, so it's important to find a POS system that can work with both. Some systems can even take phone orders.
One of the best features of a florist specific POS system is its special pricing features. You can set prices for certain flowers or for a certain day of the week. The system will also help you to monitor the expiration of certain items. This will allow you to determine whether there are any items in your inventory that have spoiled prematurely. Lastly, these systems can help you evaluate the quality of your suppliers.
A florist POS system also comes with the capability to send emails and newsletters to customers. This helps you to maintain a stronger relationship with your customers. Some systems also include GPS integration and Google Maps integration. These tools can help you plan and manage your deliveries. While there are only a few florist specific POS systems on the market, many of them are worth considering.
Another great feature of a florist specific POS system or a flower shop POS system is the ability to track inventory. You can also answer customer questions without having to walk through the store. Having an accurate inventory list is a vital part of the floral business. This is especially true if you sell seasonal flowers. The software can also make it easier to market to customers, and help you increase sales.
By utilizing time-saving strategies, you'll have more time to spend with your customers, which will also help you to increase your customer satisfaction rating. 
While every florist's shop is unique, there are many similarities shared among flower shops, especially when it comes to organizing the business. In a flower shop, you'll need to make sure you can track your inventory, take different payment options, and organize your business. Only a POS system that's specific to your industry can help you overcome the common challenges faced by many florists.
When deciding on your florist-specific POS system, you'll need to think about things like sales commissions, delivery notifications, multi-dimensional records, customer deposits, and how you'll track your flower deliveries. You'll also want to make sure you get a POS system that can create custom labels, and also sends you maintenance alerts. Below we'll cover four of the most highly rated flower shop point of sale systems and the best florist software. 
Best Florist POS Systems
Software
FloraNext
FloristWare
QuickFlora
Lightspeed Retail
Best Features
- Designed specifically for floral business
- Highly intuitive
- Website set up assitance
- Task automation
- Easy to use
- Detailed reporting
- Created by florists
- Helps process and organize large orders
- Delivery assistance
- Inventory management assistance
- Offline mode
- Customer relationship management tools
Pricing
Starts at $29.99/month
Starts at $100/month
Pricing has a wide range depending upon the package
Starts at $69/month
Average Star Rating
4.7/5
4.7/5
3.7/5
4.2/5
1.
FloraNext POS
– The Best Choice Overall for Florist POS Systems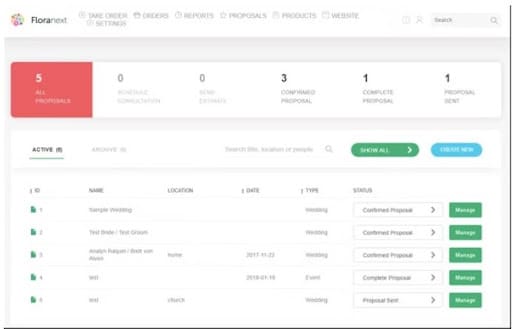 If you are looking for an ideal florist pos software that is specifically designed for the florist industry and comes with the latest technology for your flower shop, then you should consider FloraNext's POS system.
FloraNext is a cloud based POS solution specifically built for professionals in the floral business.
From the name, it is not too difficult to conclude that this is one POS system that is targeted specifically at the floral industry.
One striking thing about this POS system is that they offer a free trial to new members, so you can figure out, without spending anything, how well this POS system will work for you.
Using the FloraNext system, you don't have to worry about wire service membership fees, and you'll never be forced to use their credit card processor unless you want to utilize it. 
Features of FloraNext POS
Simple Florist Delivery Routing
With FloraNext's florist POS, you can set-up multiple routes to pave the way for success with your local deliveries.
You can use the maps tool in FloraNext, and the system's floral software will select the best route for your destinations as well as returning to your shop in seconds.
You'll be able to print maps as well as turn by turn directions to make things easier for your drivers. Or, you can send the information directly to your driver's Smartphones. 
Informative Florist Reports
Using FloraNext's point of sale software reports will make it simple for you to assess what's going on in your flower shop. You'll be able to see data regarding your web and POS sales, deliveries, the time of day, and much more.
Since the FloraNext POS system is made especially for florists, you'll always see a list of full flower shop data whenever you want to view that information.
Other attractive features of FloraNext POS Software are:
Birthday/holiday reminders

Ticket printing

Customer management

Flexible card processing
What are the Pros and Cons of FloraNext POS?
Pros
Easy onboarding
Easy to use
Option to choose your credit card provider
Works across all devices – PC, Mac, iPad
Great customer service
Create your florist eCommerce website in minutes
Cons
Florists can only only use pre-designed proposal templates 
App has been reported to crash while a few users were on it
Who is FloraNext Ideal For? 
As mentioned above, FloraNext is ideal for floral shops, floral shops selling online and allied sectors like event managers like weddings and general events.
Is FloraNext POS Easy to Use? 
In trying to answer this question, I took a tour of the FloraNext POS and did a trial account setup. My own personal experience and analysis of users' review of the software shows that it is an easy to use, great and intuitive florist POS system.
What Do Florists Say About FloraNext? 
An analysis of reviews across major review websites like Apple App Store, Softwareadvice and GetApp shows a largely satisfied user base. Except for a few isolated complaints of some specific desires for tweaking the website, most users are satisfied with the flower shop point of sale system. The software has an overall star rating of 4+ on the Apple App store and 4.67 on Softwareadvice.

How Much Does FloraNext POS Cost? 
Since FloraNext is free to try out, you don't have to sacrifice anything or pay anything upfront to use this POS system. If you decide to continue with the POS system, FloraNext offers a variety of transparent pricing options, which they'll share with you after you've signed up for the free trial.
Their pricing is very fair and transparent, so you don't need to worry about being overcharged. Their basic plan starts at $29.99 per month.
Given its range of features and ideal focus for florists, I recommend FloraNext as the best florist software and floral accounting system.
2.
FloristWare POS
– Best Automated Florist POS System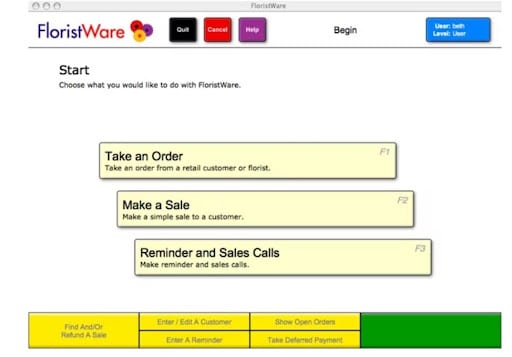 If you want the best-automated florist POS system, then consider FloristWare. FloristWare has been around for over ten years and offers an excellent independent POS solution for florists. It is a great point of sale as well as customer relationship management software for retail florists and floral shops. 
With FloristWare, you can get control of your business again. This POS system will help you save time and money, and also drive up your sales. 
FloristWare is both a web-based and an on-premises solution and is fully compatible with Mac and PC. It easily integrates with e-commerce websites and a number of credit card processors, thus giving you a wide array of options to choose from in terms of payment gateway.
Features of FloristWare
Streamlined and Automated
FloristWare has been making things easier for florists across the country. With this POS system, you can streamline and automate your flower shop's daily arrangements.
Since you'll be saving time and money, you'll be able to increase your profits and increase your sales. This POS system can also help you improve customer service, which means the retention of more customers and better business profits. 
Easy to Use
FloristWare also offers several powerful features that are simple to use. Because the software is so powerful, the features are natural to utilize.
The easier it is for you to handle your business, the more you'll accomplish, the better customer service you'll provide, and the better profits you'll make.
You'll be able to enter phone orders into your POS software easily, and you'll quickly boost your success. 
Integrates Easily with Other Software
FloristWare integrates quickly with all of the well-known credit card processing providers, floral e-commerce websites, and other order relay services. With this software, you'll be able to pick and choose from the top options in every category. 
Dynamic and Robust Reports
FloristWare features a hugely robust and dynamic reporting module that captures all angles of your activities, and you can easily view this using different parameters. You can also easily export this into your preferred spreadsheet, like Excel. 
What are the Pros and Cons of FloristWare?
Pros
Easy to use
Great customer support
Straight forward reporting
Free trial available
Cons
Icons can be a bit bigger on some screens
The learning curve may be a bit long for some users
Can be glitchy at times
Who is FloristWare Ideal For? 
FloristWare is a great flower delivery software that is ideal for retail florists and perfect for small flower shops.
Is FloristWare Easy to Use + What Do Users Have to Say? 
My analysis of floral shop through a demo of the software, as well as an analysis owners' reviews across reputable websites shows that it is a florist POS software loved by its users. Many describe it as a great solution and highly recommend it. 
It has a 4.7 overall star rating on Capterra and a 4.69 on Softwareadvice. A pretty good rating by my standards.

How Much Does FloristWare Cost? 
FloristWare pricing starts at $100 per month, which is a bit pricier when compared to our first option. However, the automation within this system is impressive, and that's why many other florists are willing to pay the price. If you can save extra time, you'll also save money, and that's what makes this POS such an excellent option.
3.
QuickFlora POS
– Best Integrated Flower Shop Management System 
If you're looking for a POS system that's well-integrated, then consider QuickFlora's POS system. With QuickFlora's POS software, you'll be able to meet all of your needs and stay within your budget. If you want a faster way of making floral profits, then QuickFlora could be your key.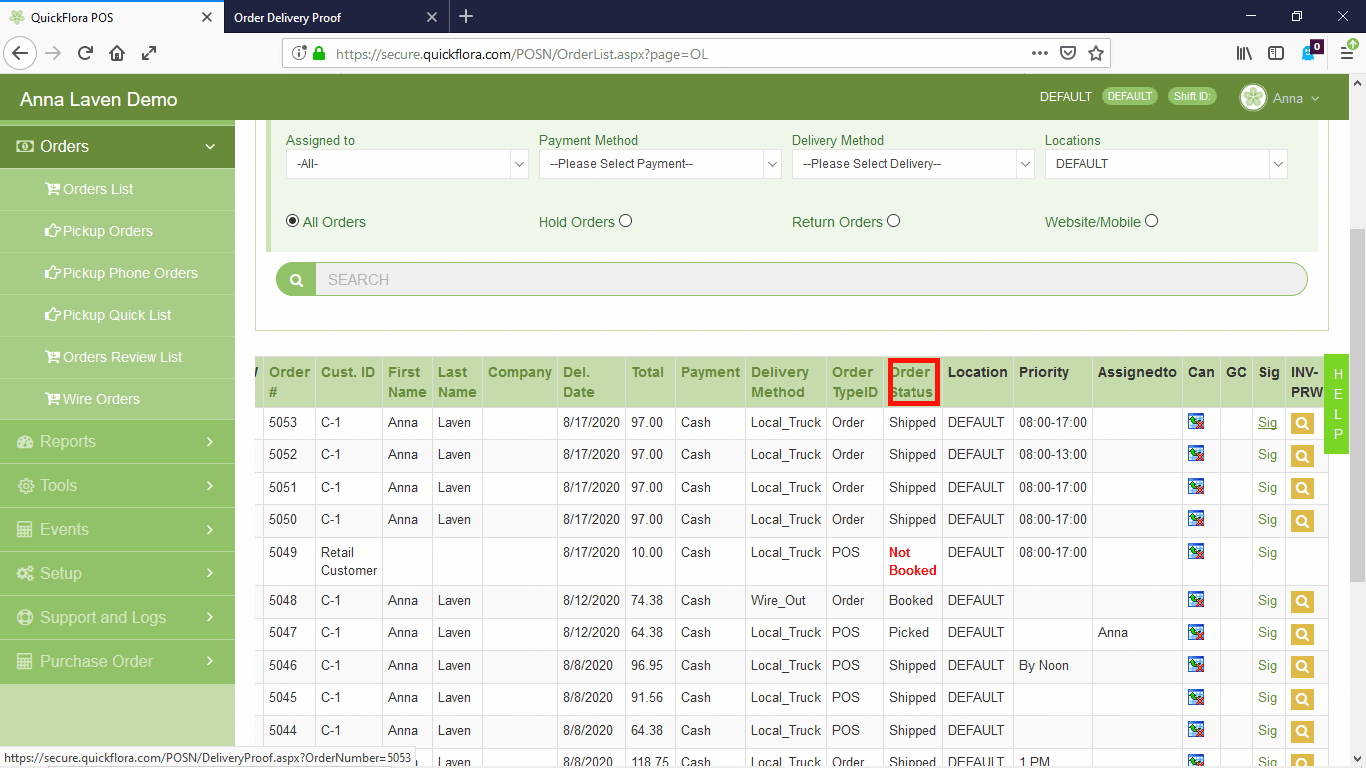 QuickFlora is a proven and effective POS system that was created by florists for florists. It is a shop management solution that offers flower shops and companies a great way to increase efficiency and reduce cost.
QuickFlora is cloud and web based Software as a Service (Saas), which means there is no need to download any software. It was designed by professional florists so that it could meet all of their organizational needs and provide florists with an organized shop management system. 
Features of QuickFlora POS
The Latest Technology
QuickFlora's POS system is based on the latest technology, allowing you to lower your costs and boost your sales. You'll have everything you need to be integrated into one system. Best of all, this POS system has no limits.
Since QuickFlora operates as an independent software company, you won't have to pay any membership fees to use QuickFlora, and you also won't have to worry about wire service fees. QuickFlora offers a free 30-day trial so that you can try out the service for free. 
Easy Switching
QuickFlora offers an easy onboarding and switching process such that if you decide to switch over to QuickFlora, you'll be able to switch over quickly. QuickFlora will export your data and then import it back into your system so that you retain your customer balances.
You'll also be allowed to retain the same customer IDs. You'll be free to use your old hardware, whether Windows or MAC. QuickFlora also doesn't require a server to maintain it to back it up. QuickFlora handles everything so that you can focus on your flower shop.    
Large Order Processing
With QuickFlora, you can process over 100,000 orders monthly if you own a massive, multi-location flower shop chain. However, QuickFlora also works well for small shops that only have one terminal. The typical QuickFlora florist has about four terminals and takes around thirty deliveries daily. 
Wonderful Integration
QuickFlora offers total integration for your flower shop. You'll be able to share every detail of an order with every other person or part of your shop that requires that information in real-time.
That way, you'll be able to process your flower orders more easily. With QuickFlora, you'll get a complete management system that utilizes flower order data in all areas of the business, daily. 
Other features of QuickFlora POS are:
Automated Card Printing

Customer Accounts

Delivery Tracking

Order Management

Production Tracking
What are the Pros and Cons of QuickFlora POS?
Pros
Easy to use
No setup cost
Easy migration process
Free trials available
Offers free version
Cons
Software freezing up has been reporting
Who is QuickFlora POS Ideal For? 
QuickFlora POS is an ideal solution for retail flower shops and event planning boutiques that are based either in the United States or Canada.
Is QuickFlora Easy to Use? 
I signed up for a demo account on QuickFlora and can attest that the system is very user friendly. In addition, florist entrepreneurs reviews have glowing words for the system across reputable review websites, on which they describe QuickFlora as a very easy to use software.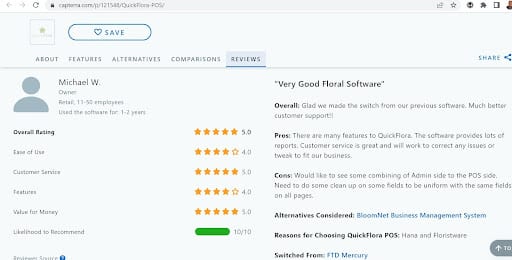 How Much Does QuickFlora Cost? 
QuickFlora's pricing is a little bit clumsy, and as such, you need to read between the lines to really know what you are going in for. Below is a breakdown of its pricing:
Computer configuration – $49 per computer

Bundled Discount – $199/month for its website and POS on four computers (comes with a 20% discount)
Other add ons and optional modules:
Data Import

$299 One-time Fee

QuickBooks direct integration – $5,000 for desktop users plus $199 a month
$5,000 for online users (QBO) plus $199 a month
Card Terminals – $25/transaction
4.
Lightspeed Retail – Best for Inventory Management 
Lightspeed Retail is a versatile point-of-sale system that works on various devices and desktops. It's mostly suitable for small and mid-sized businesses but can also work for large companies. Lightspeed is a great choice for a floral shop since it has all the options necessary to make such a business flourish.
Features of Lightspeed Retail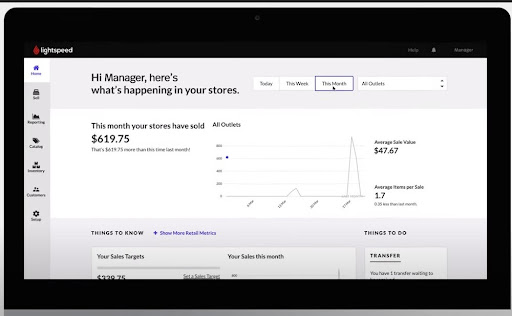 Multi-tender options
This system offers a variety of features to make the floral business grow, as well as make business management easier. Lightspeed offers multi-tender options and accepts all types of payments, including credit cards, checks, gift cards, and even store credit.
Gift cards provision
On Lightspeed Retail, gift certificates and cards can be reused. You can use the discount option and take advantage of the sales delay option, and the sale can be resumed on another device if needed. If you opt for the basic inventory management options, it can be more than enough for a floral business.
Category management
Category management, descriptions, and recorder points are available. Advanced features include customizable tags and bulk item management. The purchase order management allows you to track vendors and receive/return orders. A new feature, RTV (return to vendor) simplifies the return of flowers and accessories due to damage and errors.
Employee Management
You can manage your employees by tracking their working time (basic time clock is included) and the sales they make within a certain period of time. A floral business owner can truly appreciate the customer relationship management option available from Lightspeed. You can add customer information on your iPad or desktop.
Track their addresses and other contact information, such as credit limits, transactions, and preferences. Furthermore, you can create several customer categories to apply discounts and track balances. Lightspeed provides outstanding reporting options. You can customize your reports to suit the size of your business and other personal preferences.
Inventory Management
With Lightspeed retail inventory management, you can easily follow the numbers. You can check out the profits, the cost of the inventory, and the most profitable products. The reporting system allows you to check out how effective your promotions are and helps you visualize the results of your work.
Offline Mode
Lightspeed is a hybrid platform, which allows you to use the system both on and offline. Whenever you are suffering from slow internet speed or connection loss, you can use the system on your desktop or iPad in offline mode.
Customer Support
Lightspeed Retail offers customer support for both software and hardware and this is included in each of the payment plans. They are available 24/7/365 and can be reached via chat, phone, forums, and email.
What are the Pros and Cons of Lightspeed Retail? 
Pros
Intuitive and easy to use
Responsive customer care
Cons
Syncing of timing to align with local time has been noted to be issue
Who is Lightspeed Retail Ideal For? 
Lightspeed Retail is a point of sale software that is ideal for any retail business, and this includes floral shops and event managers.
Is Lightspeed Retail Easy to Use? 
My analysis of reviews from users that cut across various websites such as G2 and GetApp confirms that Lightspeed Retail is indeed an easy to use solution. In my personal demo of the software, I was impressed by the array of features.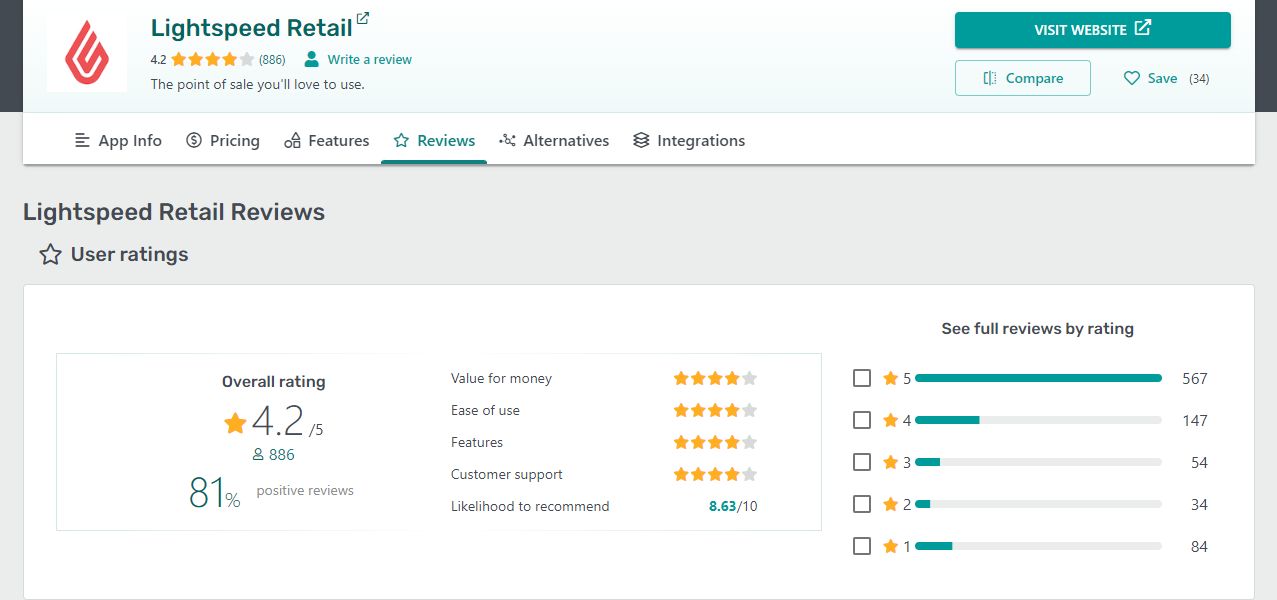 How Much Does Lightspeed POS Cost? 
The pricing is suitable for a floral business of any size and depends on the number of registers and employees.
Lightspeed's fees are less expensive if you opt to pay annually. Again, the reason the brand's cost as much as it does is because of the features it offers, however if you are just starting out or still a small business, you may want to consider going for a cheaper one as you most probably won't need all of the features that comes with the pos.
Lightspeed Retail's cheapest plan costs $69/month. Below is a breakdown of all the plans.
Lightspeed Retail Pricing Plans:
Lean: $69/month includes one retail pos, one register, integrated payment

Standard: $119/month, comes with one retail pos, one register, Lightspeed integrated payment, ecommerce and accounting

Advanced: $119/month comes with all features of standard plan as well as omni-channel loyalty and advanced reporting

Enterprise: Custom plan and pricing
Payment Processing
For card-present payments it charges 2.6% and 10¢ per transaction

For card-not-present payments (online payments) it charges 2.6% and 30¢ per transaction
All plans come with 24/7/365 customer support, a dedicated account manager, cloud backups, reporting options, and software updates.
Hardware and Operating System Requirements
The RetailApp and all the software that comes with it works with any iPad (3rd generation or above) or iPhone. The company sells several hardware kits that include registers, iPad stands.
Bluetooth socket scanners, USB receipt printers, receipts, and more. You can purchase the hardware separately if required. Lightspeed customer support specialists can do both hardware and software troubleshooting if the need comes up.
The variety of features offered by Lightspeed Retail allows any floral business owners to make the management faster and easier. This easy-to-use solid solution is one of the best available on the market today. An intuitive interface coupled with strong functionality and smart features make Lightspeed Retail a worthy POS option for a florist.
Buyers Guide: Things to Consider in a Floral POS System
When choosing the perfect floral POS system for your needs, you should consider several things. Some of these include:
1. Budget
Depending on the size of your business, you will need to set up a budget for the POS. Expensive POS systems usually have a huge variety of features, which are not required for a floral business or a smaller scale business.
Essentially, you may be paying for useless stuff. Study the list of add-ons on the pricing list. Perhaps you can set up a personal plan that will cost you less than a preset one. Some companies offer flexible pricing based on business type and size.
2. Customer Relationship Management
Since your business depends on customer relations, you need to look for a system that has solid customer management options.
A good system can store all the customers' information, including contacts, preferences, outstanding balances, and orders.
This information can help you when you are creating deals or designing a solid marketing approach. The customer relationship management options differ and can include some interesting perks.
3. Hardware Compatibility
If you already have the hardware, you need to look for a POS system that is compatible with the equipment you already own.
Most of the time, companies offer both software and hardware packages to make the lives of new business owners easier. If you have already invested in the hardware, you need to take a closer look at compatibility.
4. Discount System Management
Most of the time, florists need to integrate a discount system for some of their clients or as part of a promotion.
A built-in option to make discounts and special offers is imperative for a POS system used by floral shops.
5. Smart Reporting
While you might feel uneasy reading about the hundreds of reports a certain POS system offers, they actually can make your life easier! If the options are extensive, you probably won't have trouble choosing the right reporting option for your needs.
6. Cloud Option
Being able to manage your business when you are on the run is one of the most important options for a modern business owner. While a cloud POS system is not compulsory, it can significantly facilitate your business management.
7. Solid Customization
Since not all POS systems are created specifically for the florist business, the one you choose should be customizable enough to help you run it according to your personal preferences and the company's requirements.
Customization has been growing as a popular trend in recent years, thanks to the increasing desire for personalized products. While it used to be confined to items like personalized mugs and mobile cases, it has now become an online industry that spans every aspect of the consumer journey. Some brands have built entire businesses around product customization, and many are incorporating the trend into their shopping experience to increase customer satisfaction.
The first step in creating a customized product is understanding the needs of the market. For example, if you're selling software online, you'll have a different customer base than if you're selling physical products. Trying to sell to everyone will result in a product that will appeal to no one. Therefore, you'll need to tailor the product to cater to specific user segments, and this means providing additional features and capabilities.
Another way to customize products is through the use of configurators. These configurators let customers input specific information about the product, such as size and color. This approach is best for companies that need to meet the needs of a changing customer base. For example, a company might offer a generic product and then allow the customer to change it.
Providing product customization also improves brand loyalty. Personalized products are preferred by customers, and this creates a personal connection between the brand and the customer. This helps in retaining customers and boosting sales.
Conclusion
Finding the right software for your floral business can make all the difference. The right florist POS system can help you to run your business more efficiently, save time and money, and increase your profits. Get started with our most recommended florist POS system, FloraNext, by getting a free quote now.
FAQs
What software florists use?
There are a number of point of sale and accounting software available for use by florists. Some of these include FloraNext and Floristware. 
Is running a flower shop profitable?
Running a flower shop can be a profitable venture. Some important things to ensure you get right to make the venture profitable includes getting the right location, sourcing of merchandise, and your ecommerce plan.
How do I advertise my flower shop?
You must invest in a quality camera that will enable you to capture brilliant photos. Next, develop a social media strategy like creating Instagram and Facebook accounts and develop a consistent routine of posting. 
What is the profit margin on a flower shop?
Going by industry standards, the profit margin on a flower shop is about 70%. This is achieved through sales of flowers and supplies. However, your take home profit may be dependent on how much cost you incur generally in running your shop.
How do I price a floral arrangement?
The most commonly used markup is 350% of your wholesale cost per stem. You can use the same rate for a full bunch.