Disclosure: This Website is Reader Supported. As an Amazon Associate I earn from qualifying purchases.
Last updated on March 1st, 2020 at 07:13 pm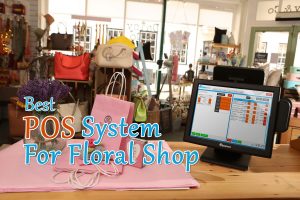 Your shop strives to offer the most beautiful floral arrangements in your area.
The question is, are you actively looking for ways to increase profit while keeping up with current trends?
If the answer is yes, you should consider a point-of-sale system designed to help you handle the business while improving sales.
Even if you have your floral shop's management under control, a pair of extra virtual hands can't hurt, especially when it's allowing your company to develop.
A POS system can help you track the orders from the time they are made until the delivery is complete. It can process payments, update the list of your items and offerings, and help you create routes for your delivery drivers.

Please note, not all POS systems are created equal. Each offers its own set of features suitable for various businesses, and the prices may vary significantly. Picking the wrong system for your business can be a big waste of money.
Best Floral Business POS System Providers
#1. Our First Choice: Lightspeed Retail
Lightspeed Retail is a versatile point-of-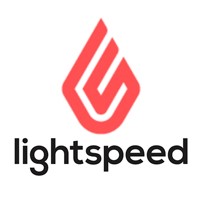 sale system, which works on various devices and desktops.
It's mostly suitable for small and mid-sized business but can also work for large companies.
Lightspeed is a great choice for a floral shop since it has all the options necessary to make such a company flourish.
Pricing
The pricing is suitable for a floral business of any size and depends on the number of registers and employees.
The cheapest plan is $99/month, which is billed annually and includes 1 register and up to 5 employees.
The next plan costs $169/month and includes 2 registers and 10 employees. The largest plan costs $228 and includes up to 4 registers and 20 employees.
You can also take advantage of the add-ons for bigger businesses. Each additional register and 3 employees will cost you $59/month. One additional employee is $9/month.
You can also pay $25/month for an Advanced Reporting plan that includes Lightspeed Dashboard app.
All plans provide the user 24/7/365 customer support, cloud backups, reporting options and software updates.
Hardware and Operating System Requirements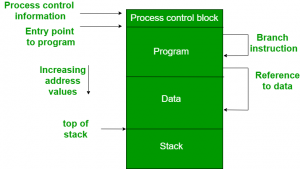 The RetailApp and all the software that comes with it works with any iPad (3rd generation or above) or iPhone.
The company sells several hardware kits that include registers, iPad stands.
Bluetooth socket scanners, USB receipt printers, receipts, and more. You can purchase the hardware separately if required.
Lightspeed customer support specialists can do both hardware and software troubleshooting if the need comes up.
Features
This system offers a variety of features to make the floral business grow, as well as make business management easier.
Lightspeed offers multi-tender options and accepts all types of payments, including credit cards, checks, gift cards, and even store credit.
Additionally, gift certificates and cards can be reused. You can use the discount option and take advantage of the sales delay option, and the sale can be resumed on another device if needed.
If you opt for the basic inventory management options, it can be more than enough for a floral business.
Category managements, descriptions, and recorder points are available. Advanced features include customizable tags and bulk item management.
The purchase order management allows you to track vendors and receive/return orders. A new feature RTV (return to vendor) simplifies the return of flowers and accessories due to damage and errors.
You can manage your employees by tracking their working time (basic time clock is included) and the sales they make within a certain period of time.
A floral business owner can truly appreciate the customer relationship management option available from Lightspeed. You can add customer information on your iPad or desktop.
Track their addresses and other contact information, such as credit limits, transactions, and preferences. Further, you can create several customer categories to make discounts and track balances.
Lightspeed provides outstanding reporting options. You can customize your reports to suit the size of your business and other personal preferences.
You can also check out the profits, the cost of the inventory, and the most profitable products. The reporting system allows you to check out how effective your promotions are and help you visualize the results of your work.
Offline Mode
Lightspeed is a hybrid platform, which allows you to use the system both on and offline. Whenever you are suffering from slow internet speed or connection loss, you can use the system on your desktop or iPad in the offline mode.
Customer Support
Customer support for both software and hardware is included in each of the payment plans. They are available 24/7/365 and can be reached via chat, phone, forums, and email.
Verdict
The variety of features offered by Lightspeed Retail allows any floral business owners to make the management faster and easier.
This easy-to-use solid solution is one of the best available on the market today. An intuitive interface coupled with strong functionality and smart features make Lightspeed Retail a worthy POS option for a florist.
# The 2nd Pick: Shopkeep
Shopkeep is one of the most popular POS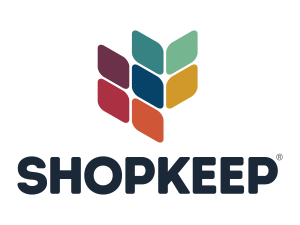 systems for quick-serve businesses, including florist shops.
It rates #1 in AppStore. It's reasonably priced, easy to use and can be adapted to the needs of the floral business in a matter of minutes.
The fast round the clock customer service makes using this POS even simpler. ShopKeep doesn't advertise plans prices on its website. Rather, you'd have to request a quote directly from them.
However, we have found that most small to the mid-size business should expect a fee of $69/register/month. While this is not the cheapest option.
It's a reasonable offer for a small business. The cost includes round the clock customer support, free two-hour setup session with an expert, ShopKeep pocket iOS app (also available on Android), unlimited inventory, and unlimited staff tracking.
ShopKeep also offers contractual options, which might be cheaper. Each additional register (after the first three) costs $29/month.
Hardware and Operating System Requirements
Hardware for this POS system is available at online stores. ShopKeep offers experts to help with the setup.
Right now the software works only on iOS7 (iPad 2 or newer, iPhone or iPad Mini). ShopKeep is working on adding Android apps.
Features
ShopKeep provides a variety of features necessary for retail stores. It allows you to choose exactly what you need for your business.
The system offers its own credit card processor so you don't have to bother with finding your own. Color coding, custom layouts, and automatic discounts make the checkout faster and help you avoid lines.
ShopKeep is famous for its powerful inventory management feature that can deal with a business of any size and any products. This is especially useful for a large floral business with a big variety of flowers, bouquets, and accessories.
The system helps you evaluate your employee's performance, time their working hours, and report on the overall efficiency of the sales staff. Meanwhile, the system tracks your customers to help you arrange marketing campaigns.
ShopKeep also offers a multi-store capability for the florists who are planning to expand their business. You can either view each individual store or compare them on a parent website.
The PocketApp allows you to keep track of your business no matter where you are. The application is available for both iOS and Android.
Offline Mode
Cloud-based POS system is completely dependent on the Internet Connection. ShopKeep can continue working even when you are offline. Since no one is immune to Internet outages, this is a useful feature.
Client Service
ShopKeep offers high quality 24/7/365 customer support, the cost of which is included in the fee.
You can contact the specialists via email, phone, chat or social media. Thanks to the big number of customer support staff, they are quick and responsive.
Verdict
ShopKeep is a good option for a floral business, whether it's a small shop or a growing company.
While this POS system is not the most sophisticated one on the market, it can be a great help for floral shop owners looking to improve their business.
#3. Option Three: Revel Systems
Revel Systems have been around since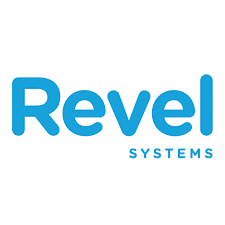 2010. It's well-known for its beautiful interface and a big variety of features.
This system is mostly geared for large businesses, however, small companies can find a use for it as well, if the not-so-moderate price is not an issue.
Many florists take advantage of the Revel System for their business.
Hardware and Operating System Requirements
Revel works with iOS only, however, the company plans to adjust the software to other OS in the future.
The hardware can be purchased from Revel in order to get the best fit for the software. However, you can get the hardware from third parties as well. If you are planning to do that, you need to make sure it's compatible.
Features
Revel is one of the most versatile POS systems available in the market today. The variety of features it offers can be overwhelming.
The most famous feature of the Revel POS is the beautiful interface with a short learning curve. Such a design makes it easy for any business owner to customize the system to fit their needs.
Revel has a good customer relationship management interface, which is imperative to the floral business.
You can track the customer's wishes and actions to improve your marketing strategies. Meanwhile, you can make special notes about the customer's preferences.
The delivery management console allows you to track addresses, delivery time, and tips. The caller ID system gives you a chance to view the customer's data as soon as they call in to make an order.
High-quality inventory control allows you to deal with the big quantity of flowers and bouquets.
Since a florist works with perishable items, a solid inventory system offered by Revel can significantly simplify business management. It also analyzes inventory variances to help you look for unexpected problems.
The system has an impressive variety of management tools that can help you deal with your employees and products. It assists you in managing the kits, purchase orders, and track vendor information.
The system generates an impressive variety of sales reports. You can check the daily summary or hourly sales.
While getting information about each employee's results. The system also offers an integrated hour clock and can help manage overtime payments.
Offline Mode
Revel operates with a cloud but still has all the data saved on your iPad. It synchronizes the information on a regular basis.
However, if for some reason, you don't have Internet access, you can still manage your business without fail. Revel calls this option "Always On".
Pricing
Revel does everything to hide the cost of their products, asking users for plenty of information before sending the quote to their email.
The pricing is flexible depending on the number of stores and the nature of your business, but the average cost for a florist will be about $100/month/register.
There is also Revel As a Service pricing. A customer pays a monthly fee, which includes hosting charges and equipment replacement in case of defects or malfunctions.
Customer Support
Revel Systems offers 24/7/365 customer support over email, chat, phone and other remote support options.
The company offers an extensive FAQ section. Meanwhile, you can purchase a Best Buy Geek Squad plan to have a higher quality customer support available for hardware. Revel claims that their Customer service satisfaction rating is higher than 90 %.
Verdict
Revel can be a good choice for large floral businesses due to the big variety of options, including multi-store features.
It might seem a little pricey for smaller florists. The system offers plenty of features that can make your floral business evolve, while the beautiful interface makes the software enjoyable to work with.
What Do You Need in a Floral POS System?
When choosing a perfect Floral POS System for your needs, you should consider several things:
1. Budget
Depending on the size of your business, you need to set up a budget for the POS. Expensive POS systems usually have a huge variety of features, which are not required for a floral business or a smaller scale business.
Essentially, you may be paying for useless stuff. Study the list of add-ons on the pricing list. Perhaps you can set up a personal plan that can cost you less than a preset one. Some companies offer flexible pricing depending on business type and size.
2. Customer Relationship Management
Since your business depends on customer relations, you need to look for a system that has solid customer management options.
A good system can store all the customers' information, including contacts, preferences, outstanding balances, and orders.
This information can help you when you are creating deals or designing a solid marketing approach. The customer relationship management options differ and can include some interesting perks.
3. Hardware Compatibility
If you already have the hardware, you need to look for a POS system which is compatible with the equipment you already own.
Most of the time, companies offer both software and hardware packages to make the life of a new business owner easier. If you already invested in the hardware, you need to take a closer look at compatibility.
4. Discount System Management
Most of the time florists need to integrate a discount system for some of their clients or as part of a promotion.
A built-in option to make discounts and special offers is imperative for a POS system used by floral shops.
5. Smart Reporting
While you might feel uneasy reading about the hundreds of reports a certain POS system offers, they actually can make your life easier! If the options are extensive, you probably won't have trouble choosing the right reporting option for your needs.
6. Cloud Option
Being able to manage your business when you are on the run is one of the most important options for a modern business owner. While a cloud POS system is not compulsory, it can significantly facilitate your business management.
7. Solid Customization
Since not all POS systems are created specifically for the florist business, the one you choose should be customizable enough to help you run it according to your personal preferences and the company's requirements.
Our Final Take on Best Floral POS: Lightspeed
Lightspeed is an easy-to-use POS system,
which is perfectly suitable for both small and mid-size floral business with an option of expansion.
While it's not a completely florist-oriented POS, it has all the features required to run the business.
Such features are inventory tracking, customer relationship management, work order management, cloud option, discount system management.
And customizable reporting. Lightspeed is a POS with a solid reputation that can be a great choice for small and mid-size florist shops.
The best POS system for a floral shop should be packed with features, easy to use, and be affordable. Finally, it should allow you to customize options based on your shop's needs.
Tell us what you look for in a POS system in the comments!