(Last Updated On: 02/12/2023)
Our product review team dedicates hours of research, fact-checking and testing to recommend the best solutions to business owners. We earn from qualifying purchases through our links, but this does not influence our evaluations. Why trust our reviews?
Written by Business Expert Wale Ameen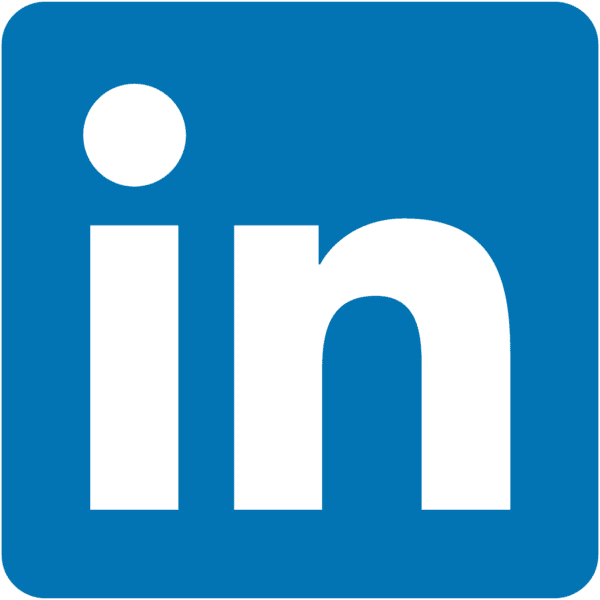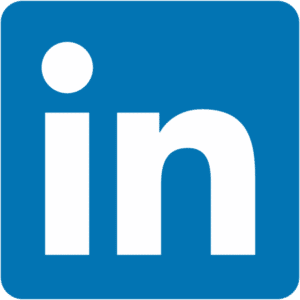 Casino POS systems basically help casino owners to manage the daily processes. Although there are very few casino specific POS systems or casino POS software, I have analyzed three top options that you should consider for your casino business.
Our Experts' Choice
Micros POS System
The best overall casino POS system is Micros POS. It offers:

Self Service Kiosks
Loyalty Programs
Floor Sales Monitoring
Real Time Sales Analytics
Don't have time to read this whole review? Skip ahead to: 
Casino POS System – An Overview
The world is full of business niches, and most of them rely on a certain type of POS system. Casinos and similar venues are no exception. They need the most advanced point-of-sale solution possible. To make the most of it, the system must go hand in hand with the rest of the software and hardware casinos use as part of their CMS (casino management system).
Seamless integration between the rest of the software and the casino POS system of choice is crucial. This combination must lead to improved management, excellent reporting, and the ultimate customer experience. If you want to dive into this niche, then you should study all the details related to casino POS systems. 
Casinos are very specific and different from retail or hospitality businesses, although there are plenty of similarities between all of these industries. Owning a casino is not as easy as opening a restaurant. Running one is even harder, meaning that your casino POS system or online casino software would be a high-end solution that's a lot more complicated than just an app. 
The primary aim you should have as a casino owner is to retain your regular guests. 
Among the large list of must-have features, any casino POS system or online casino software must be, above all, flexible, efficient, and scalable. This includes the ease of adding and removing POS terminals across various locations. Having an offline mode is also a must. Of course, there are plenty of other features to discuss, but let's focus on the essentials first.
Why Having a Casino POS System is a Must
The main purpose of your casino POS system or online casino software is obvious. The system will allow you to accept and process payments, sometimes with the help of third-party payment processors. Every POS system combines software and hardware to create a specific mix of devices and functionalities that suit your business to the fullest extent.
However, a modern casino POS system would offer way more than that. Such a solution would help you run your operation with ease through real-time reporting, employee and inventory management, and more. 
Being a specific industry, casinos require the perfect blend of features and seamless operational capabilities that will never interrupt clients' experience in any way. The best casino POS solutions often combine point-of-sale functionalities with specific casino software. Of course, you need to have a flawless toolset for accepting payments, as it's the foundation of any high-end point-of-sale system.
The Basic Components of a POS System
State-of-the-art POS systems are way more functional and helpful for your business than a traditional cash register. Except for calculating the total amount of the sale price and processing it, the system would also control and update your inventory and manage your schedules, among other useful activities. 
When you choose your casino POS system, you need to make sure it either has all the gadgets you need or it can integrate with third-party devices. The hardware you would find useful includes:
Cash drawer: Casinos have a lot of activities to offer, some of which require cash. You need to have a cash drawer if you're going to accept such payments.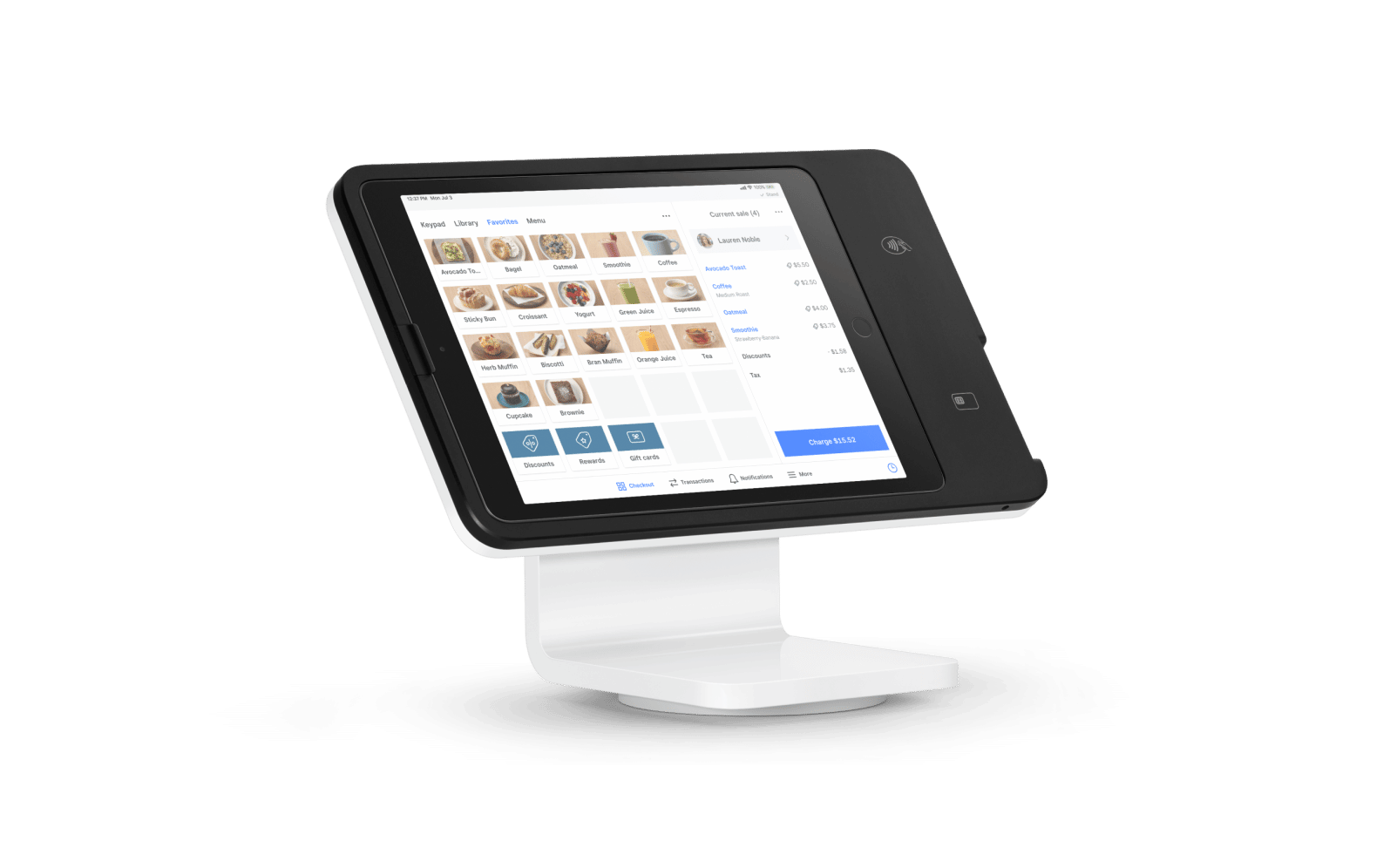 Printer: Based on the type of service you offer in your venue, you might need to have receipt printers alongside every checkout you've set up.
Tablet: This is one of the most popular devices used as part of a typical casino POS system. It often combines other CMS software and functionalities as well.
Card reader: Since most clients prefer to pay with debit or credit cards, you should have a card reader available.
Of course, you would need an adequate software package to manage your entire operation. Depending on the POS vendor you choose to trust, the system can either be cloud-based (online casino software) or local-based. While the latter is a classic setup that involves a locally installed server and a rather basic set of tools, the cloud-based point-of-sale systems are feature-rich solutions that are accessible online. There is no complex system setup required. Add the higher security levels and the extended functionalities, and you'll understand why this type of POS system is becoming increasingly popular. 
When it comes to payment processing, you should know that not all POS vendors support it. In such cases, you will need a third-party payment processor. Choosing such an intermediary or trusting an in-house payment processing service is a matter of preference.
Some of the most versatile and scalable POS systems can combine your online and offline business branches, in case you run both. Considering the rising interest in online casinos, you can combine your brick-and-mortar venue with your online platform using a specific casino POS system that has all the features required. Needless to say, you need to make sure it integrates with your casino management software.
What is Casino Management System (CMS)?
As an essential solution for running an entire casino operation, casino management systems have shaped the industry and have a lot to do with its rising popularity. It's expected to grow even more in the next five years.
Generally speaking, a control management system is a blend of software and hardware (similar to casino POS systems) that combines a plethora of important tasks:
Player tracking

Behavioral analysis

Security of the premises and system

Constant surveillance

Real-time reporting
Since casinos take the biggest share in the commercial gaming sector, casino management systems are the main tool to keep things the same way by constantly evolving to provide the best experience for both venue owners and clients. 
Casino POS systems and casino management systems need to go hand in hand if you want to run a smooth operation without any hiccups or losses. The bigger the scale of your business, the bigger the importance of a flawless integration between the two systems.
What Features Does the Best Casino POS Need to Have?
The best casino POS software or online casino software for your venue is always the one that covers every last specific need it might have. Still, there are features and functionalities that are always a must-have.
Let's take a look at everything a proper casino POS system should boast of.
Accept Multiple Payment Types
First and foremost, it must be able to accept as many payment types as possible, such as cash, gift cards, credit and debit cards (including EMV chips), digital wallets (Google Pay, Apple Pay, and similar ones), and other specific payment means, such as overseas transactions. When it comes to devices, your casino POS system needs to be capable of accepting payments via all gadgets that are suitable for your business: tablets, smartphones, POS terminal, and more.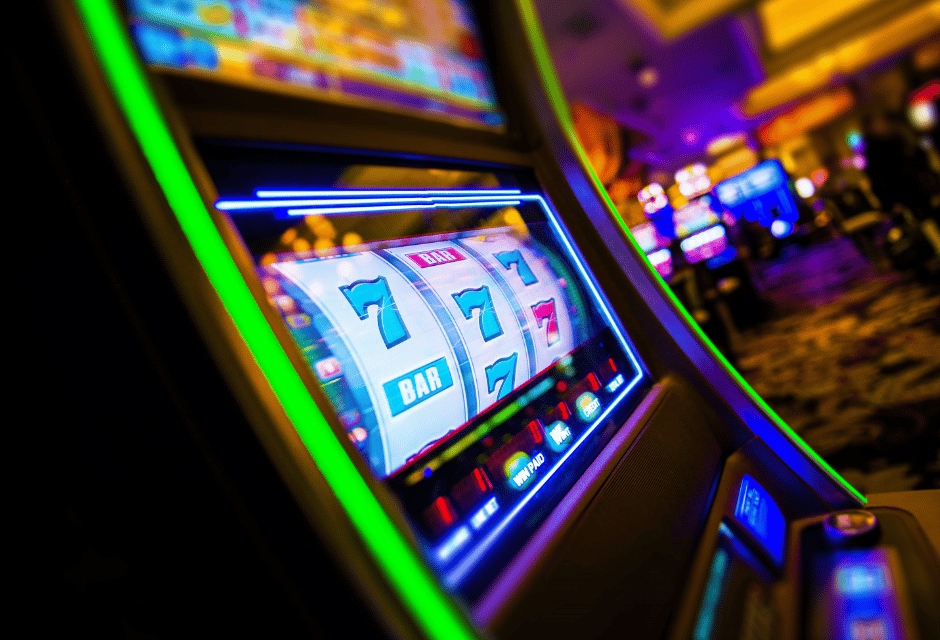 Your casino POS system needs to handle a combination of functionalities. Since casinos include a mix of retail, entertainment, and hospitality operations, the point-of-sale solution you choose needs to be compatible with the following activities and niches:
Food and beverage sales

Hospitality services

e-Commerce platforms

Online gaming portals
There are a lot of details to consider, too. For example, your casino POS system needs to cover the retail part of the business in more ways than just selling drinks: tipping and keeping tabs open are two important functionalities to have. With bigger casino venues, there are often moments when the point-of-sale solution must support reservations based on client history and preferences (organized through payment data of regular clients). 
The most suitable casino POS system for your needs must also integrate with various add-ons. Other important features to look for:
Security:

All accepted and processed payments need to be encrypted and protected by any means necessary to prevent card data loss or theft. 

Analytics:

Except for real-time reporting, the best casino POS system should have the analytics to support the management of loyalty programs, customer support, and client reviews. Having all the analytical tools available would make it easier for you to establish a better connection with your clients and apply the proper changes you need to thrive.

Integrations and add-ons.

As already mentioned, your casino POS system needs to be ready to integrate with various add-ons, plug-ins, and third-party-supplied devices. If you plan on running both a brick-and-mortar and an online operation, you need to have integrations with popular gaming content developers and e-Commerce platforms, too. It would all depend on the structure of your online platform. A flawless integration between various types of software will guarantee the accuracy of real-time updates and recorded data of players' behavior and preferences.

Support:

All the best casino POS systems out there guarantee excellent customer support through live associates, email, and live chat. 

Multiple venue management:

In addition to managing inventory and retail operations, the casino POS system of your dreams also needs to be capable of operating across multiple venues, both online and offline. In the best-case scenario, you will be able to control and monitor most or all aspects of your business through a single device. Being able to utilize your point-of-sale system to keep track of your stock quantities while it integrates seamlessly with your control management system and gaming add-ons is exactly what your casino needs.

Inventory management:

Every casino needs a toolset that would help track and update inventory such as gaming chips, food, drinks, and more. 
Modern casino POS systems offer custom software and hardware solutions, including order screens and kiosks, options for mobile ordering, dynamic pricing and discounts based on personal client profiles, and more.
Last, but not least: promotions. By utilizing a modern casino POS system and combining it with your existing casino management system, you can improve the customer loyalty you already enjoy. Choosing a suitable casino POS system will help you organize and offer guest promotions that encourage spending. This is the best way to combine means that will not only improve customer experience but increase your profit and overall performance. Providing your guests with a seamless experience and collecting valuable data related to their behavior at the same time is crucial for the development of your business.
Devices for Casino POS
The hardware you will use as part of your casino POS system will depend on the scale of your business, the number of locations, the types of entertainment and retail operations you are running, and more. Still, a tablet is likely to be part of your arsenal in all scenarios. Touchscreen kiosks and tablets have been around for quite some time, but they have a lot to offer today. The software controlling them provides countless possibilities. These devices can vary in size, purpose, and functionality, allowing for a seamless client experience on the casino floor. 
Having mobile checkouts is a must, as your clients always expect to be entertained and to possibly score a profit without having to pause their activity. They expect the kind of hospitality that only a well-designed casino POS system combined with a proper CMS can deliver. Not bothering your guests and providing them with all your products and services using a single device that also supports payments is what you need.
We've already mentioned the other popular devices your casino would need to operate: a cash drawer, a receipt printer, and a card reader. The full set of gadgets would be determined by your individual preferences.
When it comes to specific casino POS systems, one of the first brand names that comes to mind is Micros. This is because there are a few different solutions for casinos introduced to the POS industry by Micros, including Symphony and Opera. The most specific one of this array is Micros 9700 HMS. The casino industry has recognized this system as a fitting solution for most types of venues. 
Symphony by Micros – Best Service and Sales Focused POS System for Casinos
Symphony offers the means to link the different areas of the casino, meaning that managing them would become a lot easier. This casino POS system is different from Opera, as its functionalities are geared toward the service and sales part of running the casino, and not the gaming experience and entertainment as its main priority. Both systems allow for providing casino guests with a seamless customer experience. After all, high levels of hospitality are essential for your business' rapid growth. 
Features of Micros POS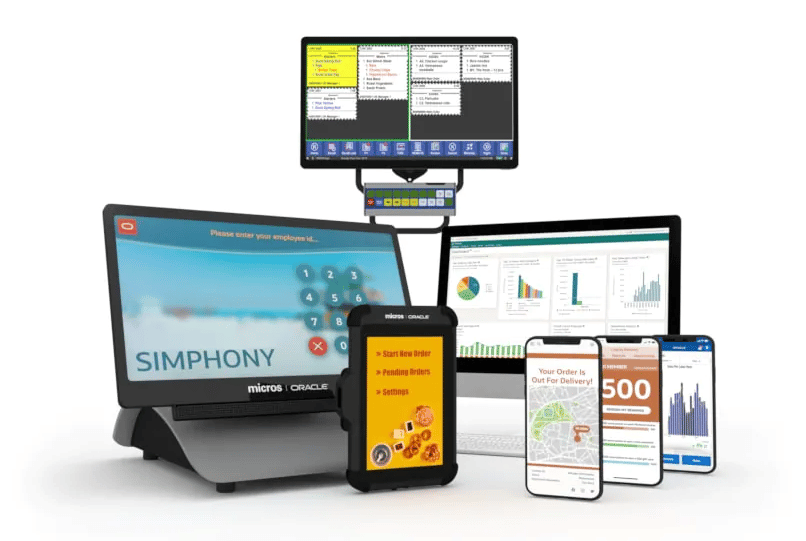 Micros will take care of both hospitality and property management aspects of running a casino. To achieve this, this casino POS system integrates with third-party apps and devices and offers both local-based and cloud-based solutions. You can take advantage of an extended toolset aimed at taking care of process optimization, reporting, reservations, and more. The usual hardware setup features tablets running mPOS software.
Micros' key features include, but are not limited to: 
Mobile point-of-sale option

Payouts tracking and analysis

Floor sales monitoring

Reporting tools and customization

Employee management

Integration with third party apps

Loyalty program management

Cloud and on-premise

Self service kiosks
Pros and Cons of Micros POS
Pros
Offers free product walkthrough

Can be customized

Hardware comes as low as $1

Supports integration with third party apps

Offers global support team
Cons
System dashboard looks outdated when compared with others

Customer service has been reported to be slow
Is Micros POS Easy to Use?
Micros POS is an easy to use POS system. Although the POS system dashboard appears out of date, especially when you compare it with other point of sale solutions, it is still a comfortable solution to work with. It runs on the Windows operating system and, as such, there is an assurance of an easy learning curve for new users. It also has over 20 support videos and online documentation to help you navigate your setup process.

Who is Micros POS Ideal For?
Micros POS is suitable for both small and large casinos alike. The beautiful thing is that it can be customized to meet the specific needs of the casino in question.
How Much Does Micros POS Cost? 
Symphony POS
The Micros Symphony POS price starts at $55 for its essentials plan. See the full breakdown below:
Essentials:

$55 . Ideal for small casinos and those just starting out

Plus:

$75 and is ideal for multi-location and franchise operators who desire more flexibility

Quote:

This is a custom plan that allows single-tenant users to run on its cloud-based POS systems on their own technology stack
Epos Now is a well known brand for providing a complete POS system capable of combining all types of activities related to your entire operations, such as serving, accepting payments, monitoring, and more. The software and hardware provided by this vendor allow for seamless cooperation. You can sign in and have instant control over the system from every location. The reporting and customizable alerts allow for adequate improvements and changes in the way you run your business. 
The Epos cloud-based point-of-sale system is not a specific casino POS solution, but it covers all the needs of such a venue. The system allows for various integrations with other software and third-party devices.
Once you decide to give Epos a chance, you can take advantage of the 30-day free trial. This would be enough for you to test all its features:
Features of Epos Now POS
Scanning of barcodes, tickets, vouchers, and more

Invoicing and billing

Customer profiles management

E-Commerce integrations

Staff management

Inventory tracking, updates, and management

Real time reporting on staff, customers, sales, margin and stock​

Supports integration with third party apps for increased functionality
Pros and Cons of Epos Now POS
Pros
Easy to use

Easy to train staffs

Compatible with multiple devices

Offers free trial and a free version

Easily accessible on the go via mobile

Offers sturdy and flexible hardware devices

Provides real time reporting 

24/7 support
Cons
Customers are required to purchase paid customer support

Does not have any in-house payment processor

New features take a while to be implemented
Is Epos Now Easy to Use? 
Epos Now features an easy to use design that is a delight to navigate. You can also feel this even from the dashboard below. My review of user submissions on Softwareadvice shows that many users acknowledge Epos Now's ease of use and simplicity.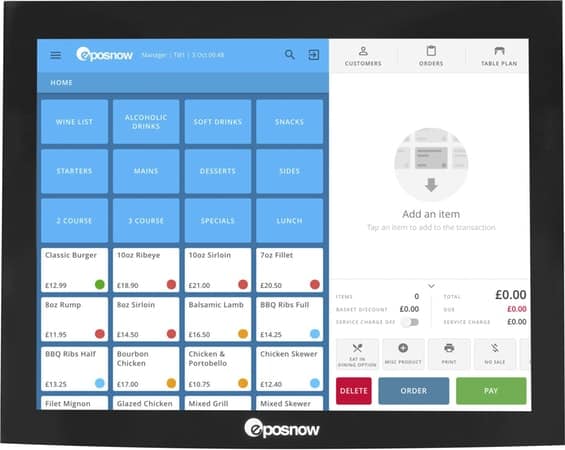 What Businesses is Epos Now Ideal For? 
While Epos Now is essentially a retail and hospitality point of sale system, it also serves as a great casino software. It has features any casino owner requires to manage the day to day affairs of the entertainment outfit.
How Much Does Epos Now Cost? 
Complete System:

Epos Now complete systems starts from as low as $0 upfront costs.

Hardware:

Handheld Systems starts from $19/month

Tablet System: Includes Android and iOS systems costs $399 USD
OVVI POS is a feature-rich software solution that offers a full array of options that hospitality business owners may find intriguing. Casino owners hope for the same. If you are one of them, you should check out what this POS vendor has to offer. 
Having a toolset that's useful for both hospitality and retail operations, OVVI has the means to perfect your order processing activities by providing an optimized client interface, extended reporting features, and options such as accounting app integration, online booking, payroll management, and more.
OVVI POS does not have a free version, but you can opt for a free trial. The features this POS system boasts include: 
Features of OVVI POS
Cash payments and card processing

Client account support 

Loyalty program management

Delivery control and monitoring

Inventory control management

Gift card and discounts management

Employee management

Customized menu layouts

Reports and analytics
This system is mostly popular among restaurateurs and shop owners, but its array of features and simplicity of use are important aspects of any casino POS system. With the help of different integrations and add-ons, this system is suitable for casino venues. 
Pros and Cons of OVVI POS
Pros
Easy to use and setup

Supports integration with third party apps

24/7 support
Cons
Is OVVI POS Easy to Use? 
A cue for this question is found in users' reviews and submission about the system. Many users say the point of sale system is just the ideal solution for them as it is easy to use. The visuals of the dashboard and interface also points to this. It is an easy to navigate POS solution. And while it is not specifically built for Casinos, with the help of third party apps which it allows, you can easily customize it to suit your specific casino needs and fit perfectly as a casino POS system.
How Much Does OVVI POS Cost? 
This is the one part I however do not like about the point of sale solution. It does not have its pricing plan publicly available on its website. As such, you have to reach out to the provider for a quote.
How Do Users Rate OVVI POS?
Interestingly, many users acknowledge that the solution is an ideal point of sale system for their business especially in the retail and restaurant sectors. This I believe can be passed on to give a fairly good overview of how well planned the solution is.

On GetApp and Softwareadvice, two leading user submission review sites, it has an overall star rating of 4.8 respectively.
The Conclusion
Having the right casino POS system or casino software is not just about organizing and improving basic processes such as accepting payments. The system's integration with other software apps and devices will help you achieve better performance, increased efficiency, and superb client experience. 
A quality POS system will allow you to monitor the behavior of both employees and guests, enabling you to apply changes and optimize some processes while studying your clients' needs and preferences. As a result, you will enjoy reduced costs and higher profits.
Making the most of a winning combination between a casino POS system and a casino management system, you will be able to provide your clients with custom offers and promotions, encouraging them in the best possible way to spend more while enjoying their time. The seamless transactions and retail activities involved will certainly help with that. Enjoying a higher than usual customer engagement is what every casino owner dreams of. 
Enjoying the best client feedback and the highest profit imaginable would be impossible without a casino POS system that supports personalized promotions and offers created thanks to the data gathered from regular clients' previous visits. Having such customer profiling and reporting tools is a must if you want to retain your clients and make them want to come back often.
Given all the above, the search for the ultimate casino POS system is never an easy one. What you need to do is find the perfect balance between features and integrations, as it would be key for the successful management of your casino. This is a specific business that requires a wide array of facility management, retail activities, various platforms running gaming, accounting, and POS software, and perfect compatibility with all government and legislation requirements. 
The relatively limited choice you have when you want to find the best casino POS system for your venue will allow you to decide faster. When you consider all your preferences and the scale of your operation, then you will find the best solution.
FAQs
Why do you need a casino POS system?
You need a fitting casino POS system to run all the operations and activities in your venue with ease. Such a system will increase efficiency through a variety of monitoring, management, and reporting tools.
What are the benefits of having a proper casino POS system?
Investing in a fitting casino POS solution will help you identify and understand the behavior of your clients and encourage them to spend more while you retain them thanks to the provision of the ultimate customer experience.
What types of POS terminals are the best choice for most casinos?
A fitting solution would be mPOS software installed on tablets that are near the players all the time. This will make ordering refreshments and paying for chips or a seat at a poker table easy for them.
Why do you need multiple POS checkouts across the casino floor?
Integrating multiple POS checkouts in every department of your casino, including gaming rooms and bars, will allow for more sales and encourage your guests to spend more by making it easy for them.