(Last Updated On: 05/01/2023)
Did you know that 19% of small business owners work over 60 hours a week, well over the 38.6 national average? Maybe you're part of this dedicated group, but even if you're fortunate enough to work a more relaxed schedule, you understand the struggles of running a small business.
That's what makes it so important to have the right technology by your side! From efficient POS systems to multichannel marketing tools, building a strong techstack can streamline the seemingly endless tasks on your and your employees' shoulders.
In this article, we'll be focusing on a specific piece of technology that can be incredibly versatile for your business: online waiver software. This tool won't just cut through the clutter by replacing paper documentation, but also streamline data collection and strengthen customer experiences.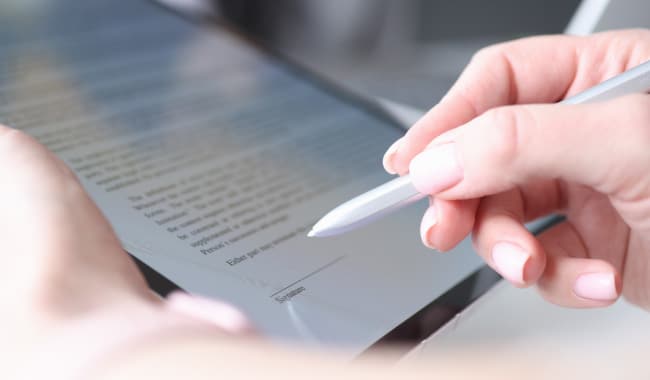 It doesn't matter if you're a childcare professional looking for daycare management tools or a dive shop owner on the hunt for ways to improve equipment rentals. Every small business leader will benefit from learning how an online waiver solution can:
Simplify the Check-In Experience

More Effectively Protect Your Business

Improve Communication with Customers

Make Data Management Easy
Successfully running a small business always requires passion and dedication from its leaders. But with the right software for your activity waivers, rental waivers, and other liability waivers, you can square away and optimize one of the major tasks on your plate.
Simplify the Check-In Experience
When a new customer approaches your business, eager to enjoy your offerings, one of the easiest ways to deflate their excitement is a frustrating check-in process. If you've ever had to thumb through a jumbled, confusing set of printed waiver forms, you know exactly what we're talking about. 
You have probably experienced this yourself: a potential buyer comes to your website and falls in love with an item but is then quickly abandoned when the checkout process appears too complicated. This could mean a missed opportunity to convert that user into a customer, and in turn, increase your sales.
You can prevent this from happening by following a few simple best practices to optimize your checkout page.
Display a progress bar for each step in your checkout flow so customers can see how far along they are in the process. This will make it easier for them to understand their current position and help reduce their anxiety as they progress through the process.
Use data validation and auto-fill when submitting information for your order form to reduce extra input errors and save customers time. Also, include a "Use billing address" option for your shipping field to reduce the number of fields that need to be filled in.
Provide ample payment options for your customers: Credit Cards, PayPal, Google Pay, Apple Wallet, Bitcoin, store credit, gift card and buy now, pay later options like Klarna and Affirm are all viable options to offer. Providing a variety of options ensures that your customers have plenty of choice and feel confident in their choice.
Ultimately, the checkout experience is an essential component of any ecommerce site's user experience. A frictionless checkout experience will reduce cart abandonment rates, which will boost your revenue and lead to repeat purchases and brand loyalty from your customers.
Fortunately, that's something that customers don't have to take on with an online waiver solution. In fact, re:Charity's resource on online waiver software discusses how online waivers can provide a more convenient check-in experience both for customers that are pre-registering for an activity and customers checking in on-site.
With a paper solution, customers will either have to print out their own waivers at home and take them along to your location, or hurriedly scribble onto a form upon their arrival. Both processes are unnecessarily tedious and somewhat inconvenient. 
On the other hand, online waivers can quickly and easily be filled out during pre-registration or on-site—a gamechanger for businesses that host special events. In fact, some online waiver solutions support mobile signing and even offer mobile kiosks for a smooth, on-site check-in experience.
Additionally, this can also be incredibly helpful for the day-to-day management of experiential or rent-based businesses where waivers are a standard requirement for every customer.
With an online waiver system, customers or attendees can easily complete check-in, dive straight into their activities, and kick-off their relationship with your business on a high note. 
More Effectively Protect Your Business
Picture this: You're the owner of a thriving local beauty and tanning salon. Everything is going great, until you're slapped with a legal notice from a customer who suffered an allergic reaction from one of your treatments—something specifically cautioned in your waivers.
If you can produce the customers' waiver from a few months ago and show that they acknowledged that clearly communicated risk, you're in the clear. This is where an online waiver can make a significant difference on the outcome of your mini legal crisis. 
If you rely on a paper waiver system, there's a possibility the waiver might be lost in the shuffle. Maybe it was filled out improperly and no one caught the mistake, accidentally misfiled, or can't be connected back to the customer. The best-case scenario?—after a careful search, you manage to pluck what seems like the customer's paper out of your records.
Even if you make a photocopy of every physical waiver, the file could've been saved in the wrong place, the copy may be poor, or the file name could've been typed incorrectly. Either way, paper waivers create a wide margin for human error.
Now, consider the situation if a digital salon waiver was used. In a few clicks, you'll be able to pull up a copy of the form that's clearly dated, signed, and matched to the customer in question. Online waivers have the benefit of several safeguards that can strengthen your defense against legal trouble, including: 
Difficulty getting lost or falling through the cracks.

The inability for online waivers to be submitted unless they've been correctly filled out by customers.

Features such as photo-capture, which can further identify signers and match them with their waivers.
Of course, no matter if you have a manual system or an online system, we encourage you to consult with a legal aid before rolling out your waivers. This will ensure your waiver is legally binding and meets the criterion set by your local governance. 
Improve Communication with Customers
All waivers should clearly communicate the risks, responsibilities, and expectations of the activities or experiences your customers are about to participate in. This can not only reduce the rate of injury, but prepare them for what's to come and create more positive customer experiences!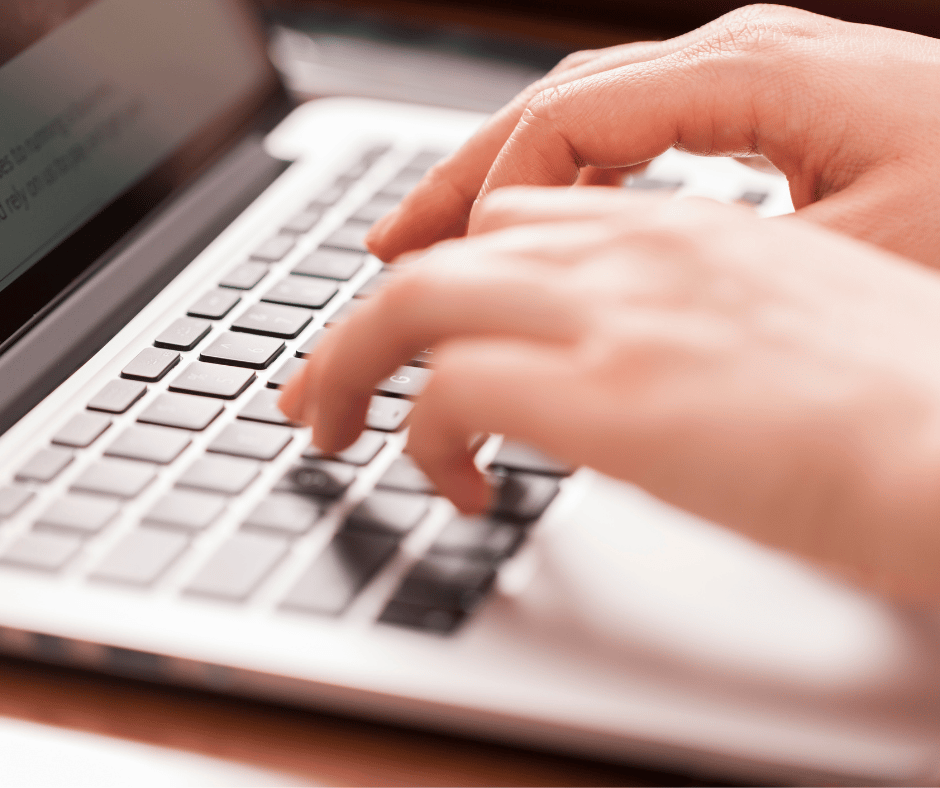 However, while any waiver system should do this, online waivers have a few advantages to facilitate open communication. For example, some waiver solutions can embed supplementary media, like safety videos, to further explain the activity. Customers should also be able to quickly access FAQ links and resources if they're confused or have follow-up questions.
On top of that, online waivers can also improve communication beyond customers' initial experience. The data that's automatically collected and organized by online software can be used to improve future messages and outreach through customer profiling. 
As is outlined in Accidata's guide to customer profiling, this strategy involves using customer information to create "buyer personas" to better understand your current customers and target new customers. From names to contact information to activity history, waiver data can help to paint a picture of who your customers are and how you can secure their long-term loyalty.
Make Data Management Easy
If your business relies on paper waivers, transferring data from the page to your online records can be a pain that you may not even bother with. On the other hand, effective online waiver software will automatically track and organize important customer information. 
Beyond saving you the trouble of having to manually enter all these details, this allows you to create data reports and models about your target customer base.
For another point of reference, you can think of the dilemma of manual waivers vs online waivers in the same way as the issue of cash registers vs POS systems. Yes, while both options have their benefits, the latter has a definitive advantage in terms of processing power and the ability to automatically manage and store important data.
For best results, be on the lookout for online waiver software that can integrate with your other software solutions, such as your POS System and customer relationship management (CRM) software. This ensures smooth data sharing between your entire business' tech ecosystem, making the management of your business easier across the board.
The Gist
With the exception of the smallest ma and pa shops that only get a handful of customers a week, all businesses that rely on waivers should immediately notice the difference when they switch to an online solution. 
The impact that talks about This
In recent years, the concept of purpose and impact at the organizational level has made its way into the public sphere. It has been pushed by investors such as Larry Fink, who have challenged the chief executive officers of large, publicly traded corporations to consider their organizations' purpose and impact beyond financial returns.
The impact of a program or project on an individual, a community, or the environment (the entire world), often as the result of a combination of causes, is not always simple or straightforward to define. The effects are complex, varying from region to region and even within one country or locality, due to differences in context, social factors, and culture.
A change in the status of individuals, communities, or organizations as a result of a program or activity. For example, a structured reading program that reduces infant mortality has an impact on the lives of people across the country.
An event that affects or changes a person, situation, or process in a powerful and sudden manner. This is often a strong influence and can include physical force, a role model, or a powerful idea.
In a project context, the impact of an individual project can vary greatly depending on the size and fragility of the environment. Small and medium-sized projects are likely to have less significance than major ones (see Lawrence 2007, Briggs and Hudson 2013 or Morrison-Saunders 2018). Regardless of pressures to simplify EIA, the importance of environmental effects will differ for all projects, but they must be taken into account when planning.
Beyond giving your business a more professional touch, these systems are custom-built to simplify your operations and turn a tedious check-in step into an engaging, efficient process for customers and your business.