(Last Updated On: 08/15/2022)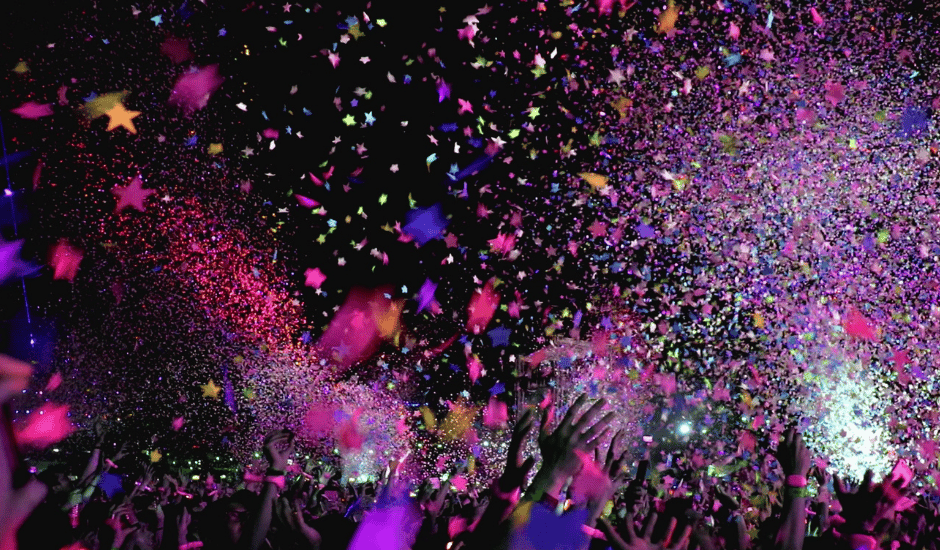 Concerts, sporting events, exhibitions, shows, and more. These events all have one thing in common. And that is the fact that they are crowd-pullers.
Everyday, thousands of enthusiastic participants throng event locations to enjoy and have a bit of fun.
Another major unifying characteristic of these events is the fact that they are also good locations for retailers to offer the thronging crowd their merchandise and make quick sales.
For retailers, one essential piece of equipment that is needed in order to ensure that such opportunities are maximized is point of sale systems. This ensures that sales and payments are properly captured and money is retrieved from buying individuals. 
Whether these events are occasionally one-offs or span several days, you need a good point of sale system capable of handling the dynamics such as the environment presents.
In order to make the process seamless, especially given the fast-paced nature of such locations, event management focused point of sale systems are important and that's essentially what this review aims to help out with: To provide you with an unbiased review of available products out there and help make your decision-making process easy.
Point of Sales solutions with event management features help you organize, manage, and seamlessly run transactions at events. These are either software products which can run on desktop and mobile devices or come bundled with their proprietary hardware.
As such, each system differs in features, offerings, and capabilities. These range from the management of entire events to focusing on specific areas such as guest check-in.
These systems go a long way in automating the process of your events and helping to properly document admissions and sales.
Event Management Specific Features You Should Look Out For In A Point of Sale System 
For a point of sale solution targeted for use at small and large events, you should look out for the availability of some features such as:
Provision for group visits and rates

Tools for upselling
Customizable calendars
Integrated payment options
eCommerce integration
Real-time inventory updates
Timed ticketing
Below, we review 5 recommended point-of-sale systems with event management as a core part of their design and capability offering. They are:
You may also be interested in the Top 3 Laptop POS System Picks for Business Owners in 2022.

Volante is a cloud-based point-of-sale system with a focus on hospitality service requirements generally and large event locations like stadiums in particular.
The Volante solution is a point-of-sale software solution developed entirely in Java. As such, it is a cross-platform solution that works on both Linux and Windows based systems. It is an ideal solution for stadiums or resorts, schools, cafeterias, retirement facility dining halls, and quick or table service restaurants.
The Volante Point of Sale solution helps enterprises and retailers properly manage sales and revenue collection and boost customer relationship operations. It comes packed with great reporting features that put the data of your business at your finger-tips.
Volante helps businesses to create a simplified POS environment across event centres set-up like stadiums as it consolidates a number of POS technologies deployed under an integrated system.
The POS system allows for flexibility as wireless terminals can be easily moved from one point to the other to meet demand surge across locations while also allowing for extended function with the inclusion of day-pass ticketing, wireless mobile computing, and wristband systems.
The Volante POS system comes packed with solutions such as self-serve kiosks and countertop POS terminals. Its portable enterprise tablet POS solutions also help deliver convenient ordering and checkout in the stands.
What Are Volante POS Event-Specific Features?
Stand Sheet And Integrated Inventory Management
You can track your product movements with Volante Stand Sheets, which can be based on a number of parameters such as events, concessions, terminals, or a combination of all of them. Standsheets help ensure that your concession points are appropriately stocked. 
You are also able to implement a stadium-wide back-of-house inventory management system that connects full circle and gives a global view of your venue's inventory across all points.
Its inventory management also helps to ensure that the stadium's inventory is properly managed as it provides detailed reports on recipe costing, automatic restocking, and reordering.
Loaded Tickets And Event-Based Reports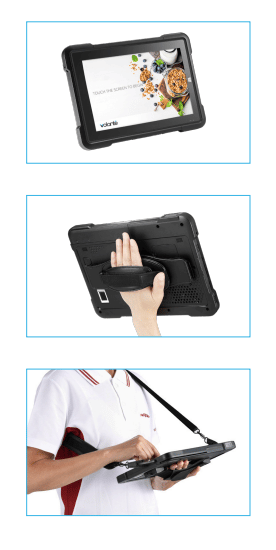 Volante provides your guests with add-ons to tickets, which can subsequently be scanned and redeemed at the POS terminal.
With the Volante reporting solution, you can track the performance of your events by comparing and contrasting them side by side. This helps you know which events, games, exhibitions, performances, or concerts are the most profitable. You can easily retrieve your report data via its automated e-mail and web-based reporting, which you can access anywhere by connecting to the internet.
In-Seat And In-Suite Ordering
Volante allows for flexibility as it allows your guests to order from anywhere they are with its web and mobile ordering solutions. Its handheld tablets enable your staff to take orders from guests. Track regular and consistent guests in a bid to give them accelerated attention.
What's more, its self-serve kiosks reduce your need for staff to be present when guests are making their orders. By positioning self-serve kiosks in strategic positions across the length and breadth of the event arena, guests can easily order themselves, during breaks or mid-game, from their respective locations.
Volante POS Features At A Glance
Barcode / Ticket Scanning

Customer Accounts

Delivery Management

Discount Management

eCommerce Management

Electronic Signature

Gift Card Management

Inventory Management

Loyalty Program

Mobile Access

Multi-Location

Online Ordering

Order Management

Reporting/Analytics
How Much Does Volante Cost?
The cost of Volante's solution is not known but it offers a free trial. You can request a demo here.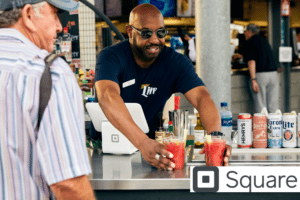 Square POS helps receive payments at midsize events such as festivals, fairs, charity events, fundraisers, and large-sized events such as concerts, sporting events, conventions, trade shows, music festivals, and others.
Whether you're expecting 50 attendees or 50,000, Square promises to help you accept all forms of payment: credit and debit cards, cash and contactless payments at your stand or on the go.
Its line-up of hardware makes payment processing seamless. The Square Reader facilitates contactless payment. Its barcode scanner, cash drawer, and receipt printer make roaming sales easy and possible.
The company also offers consumer insights, staff training, inventory setup, and team management to ensure that your onboarding is as easy as possible.
Is Square POS free?
Yes. The Square POS app is free, while you need to choose the ideal hardware components suitable for your needs.
You can also get a limited account without monthly fees if you process less than $1000 in transactions a month. As such, it's a great deal for small businesses.
It also offers its equipment on a rental basis and fulfils its hardware rental via partners like Hire Tablets. You may want to compare prices so that you are not unnecessarily paying more.
You can also try before you buy.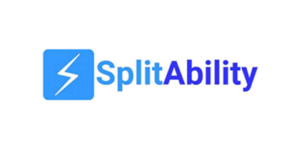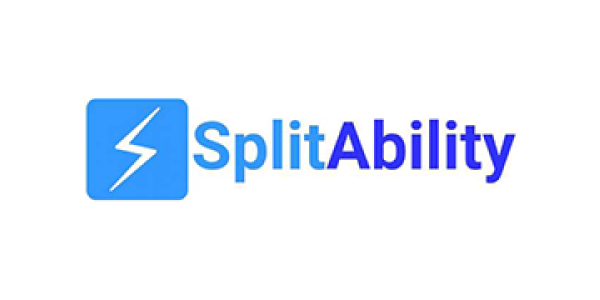 SplitAbility is a subscription-based, Software as a Service point of sale system targeted at businesses in the hospitality industry. It is also an ideal solution for outdoor events such as concerts, which draw participants by the hundreds and thousands.
The SplitAbility cloud-based POS solution is also targeted at businesses of multiple sizes in the food, beverage, and hospitality industries.
It is easy to use, with an intuitive design and an easy-to-understand menu system. It offers native mobile apps on Android, iOS, and Windows and can be accessed on mobile devices where orders can be taken and sent to a ticket printer. It can also work with a mix of legacy and modern systems.
The SplitAbility POS solution has a high uptime record and offers an unlimited number of registers/devices per site. This makes it an ideal system for event venues where multiple stands are needed, along with a centralised control point.
It offers an adjustable menu view based on users' needs, and splitting or discounting of orders can be done on the system.
According to the company, the SplitAbility point-of-sale system has been used at events that run more than 60 terminals and perform over 500 orders per minute. The solution also maintains low latency across a number of devices, making it a breeze to use in transaction processing.
What Are SplitAbility POS Event Specific Features?
Centralized menu updates 
SplitAbility offers a centralized menu update function where all you need to do is simply create an online menu using Google docs spreadsheet and you simply upload into your account. You can easily change menus across your entire chain of sales points by switching to and uploading a different Google document to your account.
 Remote monitoring
The SplitABility system also offers remote monitoring from anywhere you are by simply connecting to the internet. This enables you to stay informed of sales progress across all sales points at an event.
Live Transaction Journals
With the SplitAbility POS solution, sales transactions are updated in your transaction journal almost instantly with a millisecond update rate. This ensures all records are synced in real time and you are able to see progress instantly.
It Runs Natively on Payments Devices
Its payment gateway connectivity helps to eliminate manual keying errors and allows for improved service times. You can link multiple devices to one payment terminal as well as offer tableside ordering and payments.
Instant Inventory Count & Reports
SplitAbility offers real time live reports which can be broken down into hourly, daily, weekly, monthly and yearly reports. You can also see your real time best sellers and inventory count.
It Is Highly Scalable
The SplitAbility POS solution can be scaled along with your needs and growth.
Unlimited devices – Android, Apple or Windows
You have a plethora of options when it comes to devices you may want to install SplitAbility on. Either on Android, Apple, or Windows, you can be rest assured there is no device discrimination.
Integrations
SplitAbility offers integration with tons of third-party apps and solutions for venue management, payments, table management, data and analytics, loyalty, pickup and delivery, in-venue ordering, and reservations.
How Much Does SplitAbility Cost?
As noted earlier, SplitAbility is a subscription-based solution. It has three packages you can choose from based on your needs. Single Register/Tablet with integrated card payments; Single Register/Tablet plan with your choice of card processor; and an Unlimited Number of Registers/Tablets
The Single Register/Tablet with integrated card payment attracts a monthly charge of 0.8% per transaction, while the second costs $30 per month. The third plan costs $60 per month.
All subscription plans come with an administrator account, unlimited users with multiple security levels, connection for unlimited devices, registers, printers, and kitchen display units.
It offers a one-month free trial or what it terms an extended 'promotional offer', with no upfront costs and no licence fees. You also don't have to worry about cancellation or break fees. It also comes with offline capability. Get in touch to begin your free trial here.
KORONA POS is a point of sale system that is a great fit for small businesses looking for an integrated system with a number of niche industries.
The KORONA POS system packs a great list of features such as detailed reporting, advanced inventory management, modern payment options, employee management, loyalty programs and many more.
KORONA POS is an ideal solution built with single shops, event management, membership, ticketing and multi-location businesses in mind.
It offers a dynamic event management POS system for museums, concerts, or event centers. With the point of sale solution, you can better manage your event and sell tickets on numerous platforms. Your event operations can use features like a call center, in-person ticketing, and an eCommerce store, as well as box-office applications, to reach your customers no matter where they are.
Payment is also easily done on site, via a web link, or through an invoice.
What Are KORONA POS Event Specific Features?
KORONA POS boasts of a number of event center management features. Some of these are:
Event Management Inventory Calendar
KORONA POS offers an event management inventory calendar that simplifies your inventory management at event locations. With the calendar, you can easily create recurring events with the option to note size and time constraints.
You can also sell tickets online, managed with event real-time management updates.
Multiple Capabilities
The KORONA POS solution offers multiple capabilities as it is both a point of sale system and an event ticketing software with its event management system integrated into the POS. With this, you are able to offer your customers more at a go.
Offer A Lot More…Tickets and Merchandise
With KORONA POS, you can do a whole lot more. Along with selling event tickets, you can also sell your merchandise. You can easily offer additional products and services based on what customers have previously ordered. Orders can be taken via phone, email, online via their mobile devices, and at the venue. 
KORONA POS Features At A Glance
Group visits and rates

eCommerce sales platform

KORONA inventory integration

Invoicing and receipts

Resource management

Upselling tools

Customizable calendars

Integrated payment options

Real-time updates
How Much Does KORONA POS Cost?
KORONA POS offers four plans, namely: Core, Advanced, Plus, and Enterprise.
CORE: It costs $49/month with the following features: Unlimited Users, Unlimited Sales, Product Database, Reporting, Customizable Dashboard, eCommerce Integration, Manager Functions, End of Day Reporting, Promotions & Gift Cards, and API Access.
ADVANCED: This plan costs $59 per month and includes all Core features as well as Inventory Management, Real-Time Tracking, Inventory Reporting, and Employee Time Tracking.
PLUS: It costs $79/month and offers all the advanced features along with the following: Order Level Optimization, Inventory App Access, and Multi-Store Reporting.
ENTERPRISE: This is a quote-based pricing plan and it has all of Plus features along with Customized Onboarding, Dedicated Account Manager, Pre-Built Integrations, and Ticketing & Event Management.
KORONA also offers a free trial and all plans come with set up, training, and 24/7 support via phone/chat. Reach out for a free trial here.

Unified Payments is a technology group that specializes in mobile payments. It provides merchant accounts that serve as mobile points of sale.
Unified Payment is a subsidiary of Net Element which provides simple payment acceptance infrastructure and product inventory solutions to build orders and document customer information.
It is a web-based solution that is available both as a SaaS product and can also be installed on premise. It runs on all platforms: Windows, iOS, and Android.
Unified Payment is an ideal software that helps cut the cost of sophisticated software and hardware for point of sale users. The application helps small-to medium-sized businesses receive payments for products and services. It also includes POS equipment, transaction processing, merchant business analytics, fraud detection, and risk management. 
With its mobile POS, merchants can easily accept payment via mobile devices. This makes it seamless and a good one to adopt for large event locations with fast moving human traffic.
Whether the event is a one-day event or one that spans several days, the Unified Payments solution is one you should consider and weigh alongside other solutions reviewed here.
The Unified Payment solution is one you should particularly consider if you are looking to keep your staff strength particularly thin but still want to be able to process sales without hindrance.
The Unified Payment solution has features such as event processing, POS systems, mobile commerce solutions, and e-commerce solutions. The company also provides a bank card reader that is EMV compliant and can process Apple Pay transactions via NFC. It is a top 50 mobile payment systems product and scores high in user reviews.
What Are Unified Payment Event Specific Features?
Self Order Kiosk
The Unified Payment solution offers a self-order kiosk that helps you take orders without the need for a staff member. At the same time, with the self-order kiosk, attendees at your event can easily help reduce the lines and at the same time increase your revenue.
Mobile POS
Its mobile POS device is a great option that helps you take orders on the go during your event. Mobile POS solutions offer an easy and fast way to take payments at any location without the need to be stationary. You can move with the crowd without losing sales.
Great Reporting Feature
Unified Payment provides you with a great reporting, accounting, and analytics solution to help easily understand your sales chart and performance and see what needs to be improved on on the go with easy-to-read charts.
Equipment Rental
Unified Payments offers a variety of POS and ancillary equipment like Smart Terminals, countertop terminals, mobile solutions, and self-order kiosks for rent. With this option, you can easily scale your line up to meet the needs of each event without having to buy them all.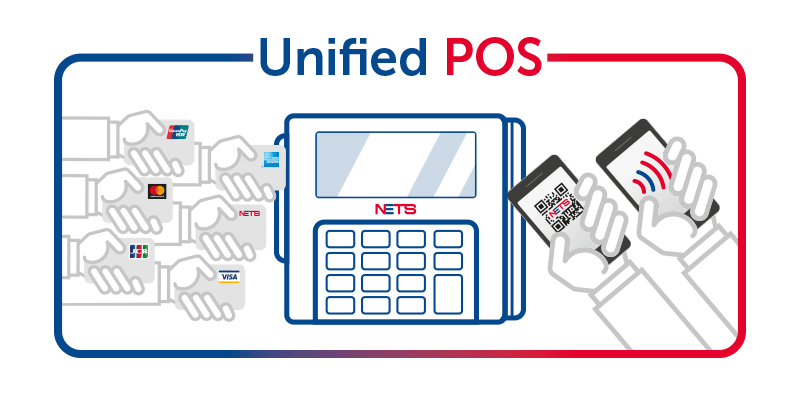 Unified Payment Features At A Glance
POS systems

Mcommerce solution

E-commerce solution

Event processing

Sales central

POS equipment

Merchant business analytics

Transaction processing

Fraud detection

Chargeback management

Risk management
How Much Does Unified Payment Solution Cost?
While it does not offer a free trial, its pricing plan is still one to consider. It offers two payment plans: the Zero Pay Program and the Standard Plan.
Zero Pay Program: Under the Zero Pay Program, you get to collect 100% of the sales revenue as you pass on the transaction fees to customers paying with checks, credit or debit cards by passing through its Cash Discount Fee.
This plan comes with features such as: 100% of your revenue; free equipment rental; mobile POS; optional eCommerce Platform; same-day funding; and an analytics platform. You also get to have a technician on site.
Standard Plan: This plan allows you to accept payments wherever your customers may be and combines them in one place so that you can see how much is being processed from each channel.
Our robust event processing program allows you to accept payments no matter where your customers are or how they want to pay. Unify all your payments under one place and optimize your payment acceptance process.
The plan comes with free equipment rental, mobile POS, self order kiosks, optional eCommerce platform, same day funding, and analytics platform.
You can register to get started here.
Author: Wale Ameen.
Wale is a business journalist and editor with over six years of experience in business and technology reporting. He is the author of the book, Future Focus: Tapping into the Wealth in Digital, available on Amazon.
FAQs
Q: What are examples of POS?
A: Examples of POS softwares are:
Toast POS which is a cloud-hosted POS software created specifically for restaurants based in the United States.
Square: It is a POS system accessible via mobile and desktop devices, Square was built to cater to the needs of varying businesses.
Some other examples are TouchBistro, Poster POS, Vend, Nobly POS.
Q: Which POS system is best?
A: Some of the most notable POS systems at the moment include:
Shopify – Best for ecommerce.
PayCafe – Best for advanced reporting.
Quickbooks POS – Best POS system without monthly fees.
Helcim – Best for lowering transaction costs.
Revel – Best for multi-location businesses.
Vend – Best for retailers.
TouchBistro – Best for restaurants and food service.
Q: What is the cheapest POS system?
A: Some of the cheapest POS systems plans in 2022 include: Square which has no starting fee and offers a credit transaction fee of 2.6% and $0.10, Shopify with no starting fee and 2.7% credit transaction fee, Revel Systems with a starting fee of $674.00 and credit transaction fee of 2.49% and $0.15, and Lightspeed with no starting fee and a credit transaction fee of 2.6% and $0.10.
Q: Which POS machine is best for small business?
A: The top POS Systems for Small Business in 2022 are:
Best Overall: Square.
Best Value: eHopper.
Best for Restaurants: TouchBistro.
Best for Retail: Vend.
Best for E-Commerce: Shopify.
Best for Inventory Management: ShopKeep by Lightspeed.
Q: What does POS mean?
A: POS means point of sale. A point of sale (POS) is a place where a customer executes the payment for goods or services and where sales taxes may become payable.