Disclosure: This Website is Reader Supported. As an Amazon Associate I earn from qualifying purchases.
Last updated on March 1st, 2020 at 07:16 pm
If you work in sales or retail, having a great POS system is an absolute must.
A good POS system allows you to process your customer's transaction smoothly and efficiently.
However, there are numerous POS systems out there on the market, and choosing the best one for your business can be certainly be overwhelming.
First, when you choose a POS system, you should focus on one that is highly functional and easy to use. Second, the POS system should be affordable. You don't want to end up spending a great sum of money simply to process payments.
Additional automated features (such as automation, inventory management, marketing tools, etc.) are also very important, as they streamline running your business.
Types of POS Systems 
In this article, we are viewing POS systems that are able to serve multiple industries and different types of businesses.
However, if you are looking for a more specific POS system for your business, check out the List Below.
# Best Overall POS System for Small Business: Lightspeed
If you run any type of small business that doesn't need specific retail features, you really can't beat Lightspeed.
Although Lightspeed is moderately priced (it starts at $76 per month for one register and five employees), it provides a robust range of features to support your businesses' sales.
Lightspeed is familiar specifically for their omnichannel retail solutions, which allows you to integrate sales technology for your brick and mortar store, as well as your online store.
Lightspeed has extensive inventory management features. These features can help you keep track of what you have so you can better serve your customers and manage your budget.
It provides you with high-level analytic solutions for your store, which allows you to create a more informed sales and marketing strategy.
Besides having extensive inventory management features, this software also allows employees to manage their time on the job.
Finally, Lightspeed integrates with a variety of other digital business tools and software to make your day-to-day work processes run smoother.
Businesses need to be able to market their products to customers in many different ways, and that means that you need both in-person and online sales to be successful.
Lightspeed is an ideal POS if you need a system that is completely integrated. It has a wide variety of features to help you code and manage your inventory.
And options for delivery sales and other customer conveniences. Lightspeed offers products customized for retail, restaurants, and e-commerce.
Price
Lightspeed has different pricing packages. The amount that you spend depends entirely on which type of business you have. Pricing starts at $59 for e-commerce, $69 for restaurants, and $99 for retail.
These packages offer access for up to five employees and have basic features. Pricing goes all the way up to $289 per month for the most expensive retail package. You can pay $59 extra per month to add a register or $9 extra per month to add an employee.
Cloud-Based or Locally Installed
Lightspeed uses hybrid solutions depending on what package you choose. Many of their services run within a web browser and store data in the cloud. However, if you download any of their apps, they are cloud-based.
Industries Lightspeed Works Well For
Lightspeed is a great choice for companies that put just as much focus on their online store as they do into their brick-and-mortar locations. They also have functions specifically for retail stores and restaurants.
Business Sizes Lightspeed Works Well For
Lightspeed can work for businesses of all sizes, but if you have a mid- to large-sized business, this will be a good fit.
Lightspeed can handle different transactions and is built to grow with your company. It is highly customizable to suit your needs, so you can change things as you add locations or products.
Ease of Use
Lightspeed is very easy to use and set up. A Lightspeed customer service representative will help you with the entire setup process, and they will also make sure you get the most out of the features available.
The POS is very easy to use, with an aesthetically appealing design and plenty of options that are easy to find and navigate.
Some of the back-end features are a bit more complex and difficult to learn than their competitors, but you can easily get help from customer service if you require further help.
Hardware/OS Requirements
Lightspeed works with iPads and iPhones that are third generation or higher, so if you already have these devices you can easily get started.
They sell hardware bundles for both iPad and desktop sales that help you save money and time when putting together your store.
Features
Lightspeed has a huge range of features depending on which package you choose. The retail packages are the most feature-rich, with tons of options for payment processing.
Inventory and product management, employee management, customer service, and much more. A unique feature that the retail option offers is the ability to reorder products from your suppliers and put in work orders for maintenance when necessary.
If you opt for the restaurant package, you'll get features that are specifically designed for this type of business. For example, you can customize your menu, organize your table assignments, and easily split bills or apply for special promotions.
The inventory and staff management options are also customizable for restaurants, with options like ingredient management and tip payouts.
The e-commerce function has the unique features. You can manage orders and shipping all in one place, and you can also easily customize marketing features to help you better interact with your customers.
You can also design your own website using templates, which is an option that many POS systems don't offer.
Integration
Lightspeed interacts with a huge amount of business services – in fact, it integrates with so many we couldn't list them all here.
Some of the most notable include QuickBooks and Xero for finances, WooCommerce for online sales, and a variety of loyalty programs and scheduling services.
Customer Service
Lightspeed offer solid customer service options, including 24/7 phone support and online resources such as live chat, social media sources, and plenty of online articles and tutorials.
Final Verdict
Lightspeed is an amazing option for integrating the services your business offers. The wide range of customizable features allows you to really make the platform work for you, with the services you need.
# Best POS System for iPad: Revel Systems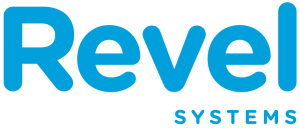 For many small business owners, it deems the ability to run all of their operations from their iPad essential.
iPads are very cost-effective and efficient tools that have tons of benefits for small businesses.
We like Revel Systems for iPads because it has tons of features but still has a simple and appealing design.
Revel Systems has four different POS systems: Quick Service, which is designed for small businesses such as food stands, events, and more.
Retail, which is ideal for brick and mortar stores and has extensive inventory management features.
Restaurant and Bar, which focuses specifically on the needs of these businesses with menu integration, and Enterprise, which is designed for larger businesses.
Revel Systems has a ton of great features that allow you to customize your purchase experience. You can easily create your own purchase menus and even have customers place their own orders to save you time.
You can also set up marketing features like mobile ordering, delivery, loyalty programs, and more to connect with your customers and make the experience more pleasurable for them.
Revel Systems has inventory management features. By using product codes, it automatically keeps track of your stock and can even notify you when you need to make a purchase.
The software integrates with QuickBooks for financial management, which can be a huge plus if you already use that program for your accounting needs.
You can also use revel Systems to manage your employees with a time tracking and scheduling capabilities.
If you want a flexible POS system that works on your mobile device, Revel Systems is a great option for you. They design the software to be highly intuitive and flexible, making it a great choice for many types of businesses.
Pricing
Revel Systems offers specific quote-based pricing that is determined based on your individual industry, business size, and features you'll be using.
This feature is a big bonus for small businesses that need just the basics because you won't need to pay extra for features you won't use, and you can easily upgrade over time as needed.
Cloud-Based or Locally Installed
While Revel runs a locally installed app on the iPad, all the data is synced back to the cloud through an internet connection.
The system is designed so that it can function without the internet, but having the internet connection helps you keep your data safe.
Industries that Revel Systems is Good For
Revel Systems works for a variety of different industries and offers a huge range of customization options depending on which industry you work in. In particular, this POS system works well for quick service food businesses and retailers.
Business Sizes that Revel Systems is Good For
Revel Systems is very convenient for small businesses because it is very easy to use once you have it set up. However, it also can support large businesses, with the option to add up to 50,000 SKUs.
It is important to note that the setup process may be a bit intense for smaller businesses who don't have experience running POS or complicated software systems.
Ease of Use
Revel Systems is very aesthetically pleasing and easy to use once you set the software up. However, getting it up and running can be a bit tricky because it is so heavily customizable and there are so many features that need to be addressed.
Hardware/iOS Requirements
Revel is compatible with Apple iOS devices and is designed specifically to work on an iPad. Revel allows you to purchase your hardware in convenient packages to setting up your store much easier.
Features
Revel has a huge feature selection that will work for virtually any store. The actual POS is very easy for employees to use, with customizable menus and different payment options.
Inventory management and back-end features are very detailed and can be updated automatically. You can also manage relationships with both customers and suppliers, which is something essential to helping your business grow.
Integrations
Revel Systems can integrate with QuickBooks to help you manage your finances.
You can also add a huge variety of third-party integrations to the software as needed to address things like online ordering, customer loyalty programs, employee management, and more.
Customer Service
Revel Systems has wonderful customer service, with several ways available for you to get help when you need it.
Customer service is available via phone and email, and they even have the option for onsite support. They also have an extensive online website that can guide you through operating your POS.
Final Verdict
Revel Systems is one of the most comprehensive options for iPad POS services. It one of the best options for mid- to large-sized businesses that need a POS that has enough features to support their growing inventory.
# Best POS System for Restaurants: TouchBistro
Restaurants need unique features for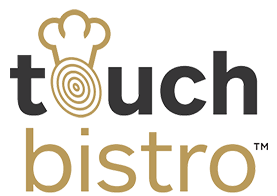 their POS system that reflect their specific needs.
TouchBistro is an ideal POS system for restaurants and bars because the software is designed specifically with them in mind.
They offer two options: full service for restaurants and bars, and quick service for cafes, food trucks, and other small establishments.
The features are very intuitive: you can create your own digital menu for easy ordering and pricing, and sort orders by table.
It allows you to manage tabs and split or change them as necessary. The system also has features for inventory management and employee management. Read the full review of POS for restaurants.
When you are running a restaurant, you need different features from your POS than a retail store does.
TouchBistro addresses this with unique features that are designed specifically for restaurants, bars, and other food establishments.
Price
TouchBistro starts at $69 for one user and then has multiple packages for different sizes of business. The entire system runs on iPad, and each package provides additional iPad licenses.
The largest package costs $399 per month and provides unlimited licenses. It is very important to note that the packages are billed annually, which should be accounted for in your small business budget.
Cloud-Based or Locally Installed
TouchBistro is locally installed and does not require an internet connection to run most features. This is a huge plus for business owners who don't want to pay for extended WiFi access for multiple payment portals.
However, you do need to use the internet for credit card processing, and some analytics features are done using the cloud.
Industries TouchBistro Works Well For
TouchBistro is designed specifically for restaurants, bars, and cafes, and has features that are very specific to this industry.
Business Sizes TouchBistro Works Well For
TouchBistro offers both quick service and full-service capabilities, so it works well for virtually all business sizes.
While they initially designed the features for small businesses, the software has the capability to handle large operations and is being used more and more for that purpose.
Ease of Use
TouchBistro is very simple and has a clean design simple to navigate. You can easily set up your own menu features and navigate through to find the options you need quickly.
The menu takes time to set up before you can use it, but it looks incredible when it's finished, and you even have the option to add full-color photos of your food that customers can use when placing an order.
Hardware/OS Requirements
One of the biggest downsides to TouchBistro is that it does not come with the hardware you need to operate the POS. You need to purchase the hardware separately.
The app runs on Apple devices, and you will need an iPad or iPad Mini to use as your POS portal. You'll also need a router, cash drawer, and receipt printer. The TouchBistro website can direct you to purchase these items.
Features
TouchBistro has plenty of unique features that are designed specifically for restaurants. It makes it very easy for your staff to take orders and manage.
Tabs by table using the software, and then they can move seat numbers around or split bills when necessary.
The software also has extensive reporting capabilities and employee management features. There are also some inventory management features, and the software can notify you when you are running low on important ingredients.
Integrations
TouchBistro can integrate with a variety of other business software programs. These are Quickbooks, Square, Shogo, Xero, and 7Shifts.
Customer Service
The software offers 24/7 customer support via phone or email. They also provide basic customer information via their Facebook page. The website offers a variety of help materials, including videos and articles.
Final Verdict
TouchBistro is a great solution for anyone that runs a restaurant, bar, food truck, or café. Although the features are very specific to this industry.
They work very efficiently and are simple and easy to learn how to use. The software works for virtually any business size and is ideal for the growing business.
# Best POS System for Retail: ShopKeep
A good POS system is absolutely key to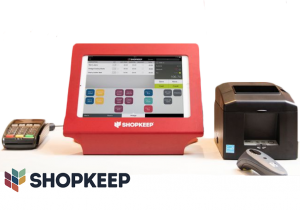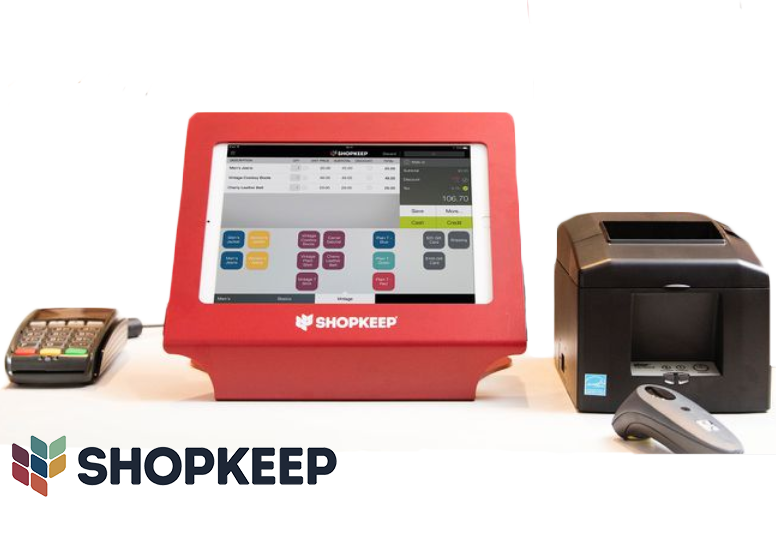 keeping any bustling retail business running smoothly.
ShopKeep is a budget-friendly, cloud-based POS system that offers all the time-saving features that all retailers need to manage and grow their business.
It has a wide range of advanced tools that are still very simple to use, as well as save time and boost your sales.
But without the long-term contracts or fees that come along with other POS systems. This company also has a very impressive range of free customer support options.
They have 24/7 phone and email support, live chat, social media support, community forums, resources for small businesses, and much more. Read the full review of POS for retail.
Shopkeep is a great option for retail businesses that need an easy POS system that can be customized.
They offer a design that is very easy to use and set up, as well as a variety of customer service features.
Additionally, Shopkeep offers an array of hardware options to suit your needs, and they have many back-end features that you can customize for your needs.
Price
ShopKeep has a relatively simple pricing scheme. Their pricing starts at $69 per month for one register, which is all you need to get started with simple kiosk sales.
You can add more registers for an additional $69 per month. Unlike other POS systems, ShopKeep doesn't require you to sign a contract to get started.
When you sign up, you get access to a ton of free customer support. Also, a ShopKeep expert is on hand to help you for the first 60 days of use, which makes the setup process much easier.
The downside to their pricing is that the rate for registers remains the same per register no matter how many you purchase, which might be a turnoff for larger businesses.
Cloud-Based or Locally Installed
The ShopKeep app is locally installed to an iPad, but it syncs back to the cloud when internet connection is available.
With this system you get the best of both worlds: if the internet goes down for any reason, you can still access your software, but when there is internet connection, your data gets backed up for safety.
Industries ShopKeep Works Well For
Although ShopKeep is quite versatile, it works particularly well for small vendors, especially those who run a niche business.
For example, it is ideal for boutiques and gift stores, and it also works very well for food trucks, cafes, and other small food establishments and bars.
It is also possible to configure this software for larger businesses, but it may not have all the features you would like.
Business Sizes ShopKeep Works Well For
ShopKeep is ideal for small businesses that are looking to grow. It works best when used in just a few locations, but it might not be the best choice for a larger chain.
The software can handle 10,000 inventory items, and the register can only hold up to 270 item buttons, so this is something to take into consideration when deciding on a POS system.
Ease of Use
ShopKeep is very easy and intuitive to use. All the buttons and interfaces have a sleek design that makes it easy to find the options you are looking for.
The Back Office functions come with a setup guide, so you'll learn how to use the software as you set it up. The iPad app offers a highly intuitive register and managerial functions that you can use when making a sale.
The workflow on both the iPad and the Back Office software is very natural, so you won't constantly search for the option you need.
Hardware and OS Requirements
ShopKeep requires you to use Mac iOS 7 and an iPad Mini. As of the software doesn't support any other systems. ShopKeep has a huge range of hardware available that you can purchase as needed.
Features
ShopKeep offers a huge range of features that are perfect for small to mid-sized businesses. You can manage and analyze every aspect of your business, ranging from your inventory.
To your customers, to your employees. A great feature that ShopKeep offers is the ability to access high-level analytics relating to your business.
Software/Service Integrations
ShopKeep integrates with three other small business services. It integrates with QuickBooks Online, which allows you to manage your finances using the inventory reports that ShopKeep generates.
It also integrates with MailChimp, which allows you to collect customers' email addresses and send marketing emails to them later on. Finally, it integrates with AppCard to allow you to create your own loyalty program for your business.
Customer Service
ShopKeep has incredible customer service, which is why it is a great choice for small business owners new to POS.
You have access to 24/7 email and phone support, as well as support via social media and online live chat. The online support site also comes with detailed articles and videos to help you if you require help.
Final Verdict
ShopKeep is a great option for specialty retailers who need a POS system that is intuitive and comprehensive.
Although it doesn't support growth into large-scale business operations, the features that it does provide are robust and very easy to use.
Our Method For Finding The Best POS Systems
Each business has its own unique needs. Therefore, it can be quite difficult to determine which POS system is the best one.
We have determined that there is not a single POS system that we consider the best. Rather, there are systems that perform better than others, depending on the needs of the business.
We found these systems by analyzing a variety of important features that small business owners need.
We read reports and reviews by real small business owners to find out what it is thy really need, and what they consider to be important and crucial to their business.
By reading customer reviews, business reports, and talking to small business owners, we compiled an extensive list of POS systems to test.
We considered 50 POS systems, but we condensed the options as we wanted to find the ones that would best serve real business owners and their employees, based on both features and functions.
The following is a list of features that consider in testing each POS system, and that we encourage you to consider when searching for a POS system for your own business.
Cost
As a small business owner, it is very important to take the budget into account when searching for a good POS system. If you have to spend a large sum of money each month just to make money, then that POS is probably not a good investment for your business. POS systems charge customers in a few different ways.
The first is through monthly fees. Virtually all POS systems have a fee just to use the software, and many offer different price points based on the number of features you use and the type of business you have.
POS services for large businesses has sometimes annual billing cycle instead of monthly. Some POS systems will also charge a swipe rate, which is an additional charge for credit card processing.
The more transactions you have, the lower your swipe rate will be. Finally, you will need to spend money to purchase the hardware for your POS system. Some POS systems sell hardware packages, while others require you to purchase each piece of hardware separately.
Ease of setup and use
A good POS system should be very simple to set up and to use daily. You will use your POS system not just by you, but also by your employees. Therefore, processing transactions, managing inventory, and clocking in and out should be straightforward.
It is also important to have a simple setup process. Ideally, the system will come with very clear directions or instruction videos to walk you through the process, and you should have access to customer service to help you if you have a question.
Hardware
Since you need hardware to run your POS, it is important that the system that you choose to come with the option to purchase the hardware that you need. Some POS systems offer the option to buy a hardware package, which gives you everything you need to get started with your business.
Others give you the option to select the specific pieces of hardware you need, which is ideal if you already have some of the pieces (such as an iPad). It is very important that your POS gives you the option to purchase all of the hardware you need instead of requiring you to purchase it elsewhere.
Inventory management/back-end features
You can't make your sales goals if you don't have the inventory you need, so it is important to have a POS system that comes with inventory management features. Many POS systems will now manage your inventory automatically.
So all you have to is set up item codes that your employees will use when they make a sale, and then the items will be deducted when they are purchased. The system can then notify you when you are running low on an item so you can repurchase it.
Customer solutions and marketing features
Your customers are the most important part of your business, so it is very important that your POS system offers features to help you better serve their needs. A good POS system will come with customer management features, which allows customers to create a profile for easy reordering.
You should also be able to easily track customers' preferences with detailed analytic reports. Many POS systems also now offer features such as loyalty programs and email receipts, which make it very easy to promote your business.
Industry-specific tools
Every business is different, so it is important that you customize the purchasing experience for the unique needs of your business.
For example, if you are running a restaurant, your POS should support features like takeout and delivery orders. A good POS system should expect your needs and have features to address them.
E-commerce integration
In today's technology-driven world, it's no longer enough just to sell in person – you need to be able to sell online as well. Although many businesses use two different systems for in-person and online sales, this is inefficient in terms of time and money.
A good POS system should integrate your online and in-person sales so you can easily manage your budget and your inventory.
Employee management features
It's not only the owner or manager who keeps the business running; you also have an awesome team of employees that need to be able to access your POS system to meet the sales goals. A good POS system will allow you to create profiles for each employee, so they can log in when they are working.
This gives you, as the manager, the ability to track their performance and reward those that are making great sales. Many POS systems also allow employees to track their time through the POS system, and you can even create schedules for them to simplify the management process.
Contracts and service terms
Most POS systems require you to sign a contract of use. This is more important than many small business owners realize because if you try the POS and don't like it, you won't be able to switch to something else until your contract is up.
We prefer a POS software that offers flexible contracts. It's also important to read the terms of service for your POS system, as they can influence what you can do with your sales. The more restrictive the terms of service, the more difficult it may be to expand your business when the time comes.

Best POS System: Our Final Review
In conclusion, these POS systems offer different benefits for different types of businesses. The one that is the best fit for you depends specifically on the type of business you operate.
We love TouchBistro for restaurants and ShopKeep for retail. Lightspeed works well for general small business operations and online sales, and Revel Systems works best for larger quick-service businesses with a large inventory and multiple locations.
A solid point of sale system must be flexible and help you run transactions smoothly. It must be easy to use, affordable, and include automated features.
What's important to you when it comes to POS software?