Disclosure: This Website is Reader Supported. As an Amazon Associate I earn from qualifying purchases.
Last updated on March 1st, 2020 at 07:10 pm
Dry cleaners services are essential for people of all walks of life.
People use dry cleaners for their finest clothes, typically used for work or special events.
Anyone who has ever gone on a job interview, church, wedding, or other important event has definitely used a dry cleaning service. Dry cleaners ensure that clothes will be deeply cleaned without any damage.
The dry cleaner service is a special service for special moments. That is why having a high quality point of sale system for your dry cleaning business is crucially important.
There are several POS systems available for dry cleaner businesses. Each one offers different features, suitable for different business sizes. Therefore, make sure you choose the one that is right for you.
Best Dry Cleaner Business POS System Providers
# 1. Our Top Pick for Dry Cleaners POS System: LightSpeed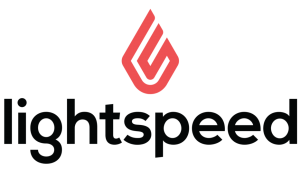 LightSpeed is an easy to use POS system, which would be ideal for a small dry cleaning business.
Originally it wasn't designed only for dry cleaning businesses. However, it still has all the features required to run the business smoothly.
LightSpeed is a POS system with a solid reputation among small businesses. This is an ideal choice for dry cleaners and is well worth the money.
Features
LightSpeed offers plenty of features that will make a dry cleaning company flourish.
One important feature of LightSpeed is its capability to accept many different forms of payment. This includes cash, credit cards, gift cards, and store credit.
If your dry cleaning company offers it. There is a discount option, as well as a sales delay option. I am particularly fond of the sales delay option, as it allows you to resume a sale on another device.
The basic inventory management options are certainly something a dry cleaning business can benefit from. Category management, descriptions, recorder points are also available.
The purchase order management allows a business to receive/track orders. This makes it very simple for dry cleaning businesses to track each order that comes in.
Aside from orders, labor hours are easily tracked through the LightSpeed system. There is a time clock available which allows you to track the sales of each employee.
LightSpeed has one of the best reporting options available. With these reports, a business can check profits, the cost of inventory, and the most profitable services.
This can really help dry cleaners visualize the results of their work, which makes improving the company easy.
Hardware and Operating System Requirements
LightSpeed sells several hardware packages to meet each individual business need. Their Silver Edge Preferred Bundle includes all the software required for the POS.
There is also an iPad hardware kit and a desktop hardware kit. Both packages include both the software and hardware items, such as the receipt printer and cash drawer. These packages do not include an iPad or desktop.
Lightspeed also sells individual hardware devices, such as a cash drawer, for businesses who already have registered themselves and just need certain hardware pieces.
Offline Mode
Many businesses are wary of using cloud-based point-of-sale systems simply due to the fact that if the connection fails, business fails.
However, LightSpeed Pro is a hybrid platform, meaning the system can be used both online and offline. This means dry cleaners never have to worry about losing business simply due to connection issues.
Pricing
The pricing for LightSpeed is perfect for dry cleaners since most don't operate many registers. Their cheapest plan is $99/month, billed annually.
This plan services one register and gives access to up to five employees. While this is usually sufficient for most dry cleaners, there are other plans available.
The next plan is $169/month and is good for two registers and ten employees. The largest plan is $289/month and is good for four registers, and twenty employees.
For dry cleaning companies that need more than what the biggest plan offers, there are other options available. For an additional $59 dollars per month, you can add an additional register and three employees. Each additional employee after that is $9 per month.
All of the plans available provide useful features. These include 24/7 support, free updates, secure cloud backup, and reporting. This is great for ensuring that your POS system is always up to date and working efficiently.
Customer Support
LightSpeed Pro offers great customer support. Support for both hardware and software is included in all of their plans and is accessible 24/7. Support can be reached by phone, email, live chat, and forums.
Verdict
The variety of features offered by LightSpeed Pro is enough to make any dry cleaning business grow.
The management options truly make this point-of-sale system unique. LightSpeed is one of the best POS systems available today, and dry cleaners can benefit greatly from it.
#2. Our 2nd Choice for Dry Cleaners POS System: ShopKeep
ShopKeep is another popular point-of-
sale system for small businesses.
The pricing is fair, it's simple to use, and can be customized to fit your needs.  Additionally, it features 24/7 customer service, making use of this system even easier.
Features
ShopKeep offers a variety of features that any dry cleaning business could benefit from. It gives business owners the option to choose which features will best suit them.
One unique feature of ShopKeep is they offer their own credit card processor. This takes away the headache of having to obtain one elsewhere. Custom layouts make managing the dry cleaning point-of-sale system simple.
ShopKeep offers great inventory management features. Dry cleaners will appreciate this as it adds incredible amounts of ease to tracking orders. This feature can be used with any size business so any dry cleaning company could use this.
The system is efficient for labor and employee tracking. Track your employees clocked-in hours and sales. You can also track customers, which can help you run your business to its maximum capacity.
For dry cleaning businesses that have multiple locations, ShopKeep is for you. ShopKeep offers multi-store capability. This means owners can view each individual store, or view them all on a parent website.
The PocketApp allows dry cleaners to keep track of their business no matter where they are. While ShopKeep software can only be used on iOS, the PocketApp is available for Android and Apple devices.
Hardware and Operating System Requirements
All of the hardware required for ShopKeep is available through their website. Shopkeep offers expert help with setup.
As of today, the software works on iOS7. ShopKeep is working on allowing their software to work on Android devices as well.
Offline Mode
ShopKeep is capable of being used while offline. This means dry cleaning businesses never have to worry about losing business due to lost connection.
Cost
ShopKeep plans start at $99 per month, which is a little higher than other point-of-sale options. However, for small businesses it can potentially be a cost efficient choice.
The cost includes 24/7 customer support, a setup session with a ShopKeep expert, the ShopKeep app(available for Apple), unlimited inventory and unlimited employee tracking.
ShopKeep doesn't advertise its plan prices on their site. Instead, you would need to request a customized quote on their website.
Client Service
ShopKeep offers 24/7 customer support for all of it's users. The specialists can be contacted via email, phone, social media, or chat. They have a high staffed customer support team, so help is always available.
Verdict
ShopKeep is a great option for small dry cleaning companies. They offer exactly what every small business needs, without a bunch of extra unnecessary features.
#3. Our Third Pick for Dry Cleaners POS System: Revel Systems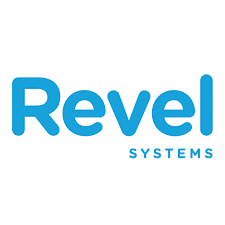 Revel Systems have been in business since 2010. The interface is something users love and they offer a wide variety of features.
This system is geared for businesses of all sizes, so even small dry cleaning companies could heavily benefit from Revel.
Features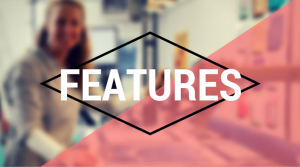 Revel Systems is by far one of the most advanced point-of-sale systems available.
There are so many features available that some businesses may even find it overwhelming!
One feature many business owners love is the easy to use, beautiful interface. You can quickly to learn how to get the most out of this system.
The system is customized to fit the needs of every business. This is something dry cleaning companies everywhere will appreciate.
Another feature that Revel offers that will greatly benefit dry cleaners is the customer relationship management interface.
Anyone who has worked in the dry cleaning industry understands how important it is to meet the needs of each individual customer. Rest assured, this POS system makes it easy.
You can track customers exact wishes and make notes about special requests for each order. This only helps to eliminate possible mistakes.
If your dry cleaning business offers delivery, Revel will work great for you. The delivery management console allows you to track addresses, delivery times, and tips.
There is also a caller ID system that allows businesses to view customers data as soon as they call the store.
High-quality inventory control allows dry cleaning businesses to easily keep track of all of their inventory. It also makes it easy to spot a problem immediately. Dry cleaning companies using Revel never have to stress about losing orders.
There are management tools within the system that allows businesses to track both employees and products.
This can help businesses manage everything from time clocks to orders. This will improve the efficiency of a dry cleaning company significantly.
Special Features
Moreover, the system is capable of generating sales reports. Users can check daily and hourly sales using the Revel POS system. This system also makes it easy to check an employee's clock in records. It is also easy to manage overtime records.
Hardware and Operating System Requirements
At this point in time, Revel software only works with iOS. Android options may be available in the future. The hardware can be purchased directly from Revel to ensure.
It is the best fit for your software. However, one could also purchase hardware from a third party, as long as it's compatible.
Offline Mode
Although Revel operates through a cloud, the system regularly backs up data. If you lose internet access, you can still manage your dry cleaning business. This option is called "Always On".
Price
Much like ShopKeep, Revel hide their prices. They give individual quotes for each business that uses them.
The cost of Revel depends on the type of business and the number of stores, however, most small dry cleaning businesses can expect to pay around $100/month per register.
There is also an option called Revel as a Service, which allows businesses to pay a monthly fee. This includes hosting charges and equipment replacements, in the event that hardware is defective or malfunctions.
Customer Support
Revel offers 24/7 customer support to all of its users. Dry cleaning companies can easily contact them via email, chat, and phone.
Verdict
In short, Revel is a good choice for dry cleaning companies, especially bigger ones. The features make it easy for any dry cleaning company to succeed with them.
What is Important to Consider When Purchasing a Dry Cleaning POS System?
When deciding on which dry cleaning point-of-sale system is right for you, consider the following:
Budget
Customer Relationship Management
Hardware Compatibility
Smart Reporting
Cloud Options
The best POS system for a dry cleaning company depends on that individual company's needs. There should be plenty of features, be easy to use, and be affordable for your business.
You should be able to customize the system depending on your dry cleaners needs. Hope this offered some insight and will help you make a decision!