Last updated on March 12th, 2019 at 12:00 pm
When you run a small business, you're always on the lookout for ways to save money.
One of those saving areas is legal costs. Online legal services don't offer legal representation, but they help you with simple legal tasks.
Things like business formation, various forms, and lawyer referrals fall within the realm of online legal services.
We compared three leading online legal service companies: Rocket Lawyer, LegalZoom, and LegalShield. In this article, we give you the reasons we consider these three services the best choice, comparing the pros and cons of each.
---
LegalZoom: Our Pick for Best Online Legal Service
LegalZoom with their lower cost, high-quality forms,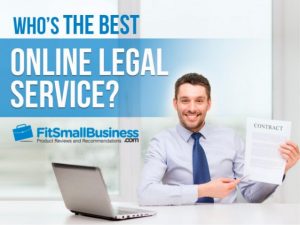 and top-notch customer service gets our vote for best online legal service.
---
LegalZoom vs. Rocket Lawyer vs. LegalShield
[table "135" not found /]
Online Legal Service Overview
LegalZoom and Rocket Lawyer services include online legal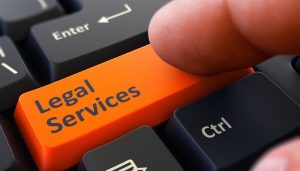 forms, attorney advice, and business formation help. LegalShield is a lawyer retainage service.
That offers advice and simple legal matters through a local law firm. All three services offer business formation help.
Those using LegalZoom and Rocket Lawyer needing more complex help than simple legal documents and forms should subscribe to their yearly membership for attorney assistance.
The assistance programs include unlimited attorney phone consultations, legal document reviews, and billable rate discounts when hiring legal representation.
Online legal services aren't a replacement for attorney representation, and we suggest reading LegalShield's customer reviews before retaining them for complex legal matters.
For specific business-related advice, we suggest retaining an attorney competent with your legal issues.
LegalZoom: Our Pick for Best Online Small Business Legal Service

LegalZoom comes in as our pick for the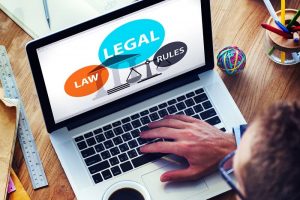 best online small business legal service with their inexpensive pricing and high-quality documents and forms.
We found their legal form pricing most impressive with costs coming in at $14.95 for most forms compared to Rocket Lawyer's $59.95 price tag.
When needing access to different form types, LegalZoom offers a month-to-month legal form library subscription at $7.99 each month.
Besides budget pricing, the high-quality forms you find at LegalZoom are attorney-created. The only downside to LegalZoom's library is the limited number of forms compared to Rocket Lawyer.
The larger form library in Rocket Lawyer's unlimited subscription package comes at a steeper price of $39.95 each month. Also, any premium forms not included in Rocket Lawyer's form library carry an extra charge.
Both online legal service companies include the same basic membership items: unlimited consultations, legal document reviews, and hourly rate discounts.
But, LegalZoom stands out with membership pricing of $288 each year compared to the $399 and $499 yearly membership cost with Rocket Lawyer.
LegalZoom also wins the best choice pick with their special membership rewards not offered by Rocket Lawyer.
The special services include on-call tax accountants and annual legal compliance check-ups for your business.
For the actual business formation, LegalZoom is more expensive, starting at $149 compared to $99 for Rocket Lawyer.
But the higher business formation costs include a more comprehensive package than what Rocket Lawyer offers.
The final reason we choose LegalZoom as our pick for best online legal service is their high quality and quick response to customer service.
Rocket Lawyer: Our Pick for Best Ongoing Small Business Legal Needs
Rocket Lawyer is our recommendation when
you need help to form your business or continued legal service.
The Accelerate subscription plan comes with one free formation service and a free year of registered agent service for receiving legal communications on your behalf.
With the Accelerate subscription plan, you have unlimited form library access, unlimited attorney advice, and special rates when hiring an attorney.
The Accelerate subscription plan is perfect for businesses needing continuing legal help.
LegalShield: A Basic Legal Retainage Service
LegalShield offers prepaid attorney and legal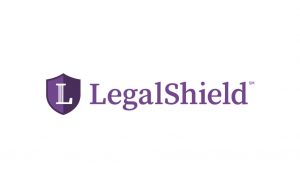 services to individuals and small businesses in 49 states and four Canadian provinces.
For a low, flat rate fee, subscribers receive legal services from LegalShield's network of attorneys.
The LegalShield small business plan offers legal consultation which includes:
Contract Review
Debt Collection
Landlord and Tenant Disputes
Trial Defense Services
A team of legal firms, hired by LegalShield, give legal advice and services to subscribers. Per their website, using these legal services involves a six-step usage process:
Enroll in the LegalShield program.
Once you receive your membership packet, review the enclosed material which includes your legal team's
Visit the website and register.
When you need legal help, contact the provided legal team.
Once you explain your legal issues, the law firm assigns an attorney experienced in your legal needs.
You receive a return call from your assigned attorney within eight hours after making your request.
Small business pricing plans vary and are customizable based on the business needs.
While LegalShield holds an A+ Better Business Bureau rating, they have many negative customer reviews. Most common complaints are poor customer service, hidden fees, and complicated contact procedures.
Besides the complaints involving poor customer service, many reviewers cite lack of attorney legal knowledge, leading to added expenses.
But, for the most basic legal services such as simple form letters, legal reviews, and superficial advice, LegalShield can help. For anything other than simple legal forms, it's best to consult an attorney on your own.
---
Cost Comparisons
Formation Services Costs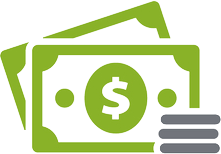 The legal services we reviewed help with basic legal needs at a lower cost than retaining a lawyer. The average national cost of hiring an attorney is $284 per hour.
For between $25 and $50 a month, you have access to several legal forms or you can ask basic questions through LegalZoom and Rocket Lawyer.
Here are the service costs, summarized into three areas: business formation, legal forms, and the subscription costs for ongoing attorney services.
[table "136" not found /]
* Rocket Lawyer Accelerate plan offer members one business formation, basic only, at no cost. EIN is an added charge.
Both online legal services offer similar business formation costs with Rocket Lawyer coming in with a slightly cheaper rate. Rocket Lawyer's $99 business formation rate is $50 less, but you also get fewer services than LegalZoom.
In the basic Economy package, LegalZoom includes a personalized operating agreement for the LLC formation. They also include board of director resolutions and personalized bylaws, not included in Rocket Lawyer's basic package.
Both services add any state filing fees to the total business formation cost. But, the plus side with Rocket Lawyer is their business formation is faster than LegalZoom.
The business filing process starts within ten business days, two times faster than LegalZoom Economy. Both companies charge an added fee for 2-3 business day rush filing.
Deluxe corporate kits come at an extra cost with both LegalZoom and Rocket Lawyer. But, the deluxe kit isn't needed to complete the business filing and is for display purposes only.
Most states want registered agents for accepting notices on behalf of your business, and LegalZoom charges $159 for this service.
When using Rocket Lawyer's and LegalZoom's registered agent services, you get notifications for compliance deadlines and annual reports.
Legal Forms Costs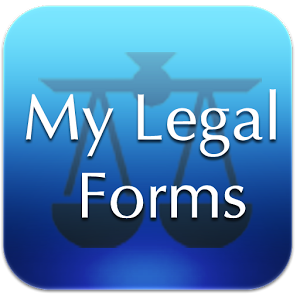 Legal templates and forms help established businesses protect themselves legally.
Popular forms include promissory notes, nondisclosure agreements, independent contractor agreements, and powers of attorney.
LegalZoom's legal forms are cheaper than Rocket Lawyer's. Below we give you a price breakdown of the two services:
[table "137" not found /]
When you need forms often, LegalZoom's $7.99 monthly subscription is your best choice.
When buying forms, you get access to downloadable blank copies for reuse as needed. If you want to share your form library membership with a team member, LegalZoom lets you add authorized users to your account.
While LegalZoom gives you unlimited form access, their online library is rather small. The library has the complex business forms, but more complex forms are extra, even with a membership subscription.
Rocket Lawyers documents and forms cost from $5 to $10 each with a few between $50 and $60. Each form has the individual pricing listed on the document checkout page.
With their Premium and Accelerate memberships, you have unlimited form access. These memberships include downloading, customizing, e-signing, and saving all legal forms at no cost.
Membership and Attorney Assistance Costs
Both LegalZoom and Rocket Lawyer have monthly
subscription plans options.
These plans include unlimited legal forms access, attorney consultations, and attorney document reviews.
The Business Legal Plan offered by LegalZoom is $23.99 per month or $288 for a one-year commitment. A six-month commitment costs $3 more at $26.99 per month. All subscription plans include:
Unlimited, 30-minute consultations (for different topics only).
Unlimited document reviews by an attorney, for 10 pages or less (longer documents cost extra).
Unlimited document template access.
1-hour annual legal business checkup (only available to yearly subscribers).
Unlimited accountant tax consultations at no cost (not offered by Rocket Lawyer).
Business Legal Plan subscribers get a 25% discount on hourly rates when hiring an attorney.
Rocket Lawyer offers two membership plans: The Premium plan at $399 per year and the Accelerate plan at $499 per year.
Both plan rates require a 1-year commitment. If paying month-to-month, the Premium plan rates are $39.95 each month, and the Accelerate plan rates are $49.95 each month.
With the Accelerate plan, there's no charge for the first business formation; other formations start at $49.95.
This plan includes one free year of registered agent service when enrolling in Accelerate prior to business formation.
Both the Premium and Accelerate plans come with unlimited attorney phone consultations (different topics only), up to six document reviews, and unlimited template library access.
For over six document reviews or complex legal matters, you can retain attorney services from Rocket Lawyer's directory for 40% off the hourly rate.
One Rocket Lawyer feature that stands out from LegalZoom is the "Ask a Lawyer" service. Their online portal lets you ask legal questions with one click for quick questions without the need for a complete consultation.
Before committing to a Rocket Lawyer plan, you can test their services with a free 1-week trial. They also offer no hassle cancellations with prorated refunds for any unused service. LegalZoom has hassle free cancellations, but no free trial periods.
LegalShield Costs
Unlike LegalZoom and Rocket Lawyer, LegalShield is like a retainage service. What state you have your business determines the pricing, with an average monthly rate of $39 per month to $149 per month.
To find rates for your state, visit the LegalShield website and answer the questions in their Plan Recommender.
Form Types and Quality
Using quality legal forms is important for the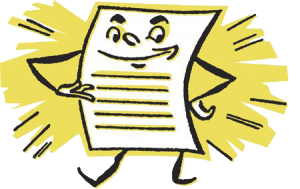 financial and legal rights of your business.
Both LegalZoom and Rocket Lawyer have legal form libraries, but they can't advise you about what you need for protection.
Worker's compensation and unemployment insurance carry the most legal requirements. In cases involving these issues, it's best to seek the advice of an attorney.
When it comes to quality forms, we feel LegalZoom wins over Rocket Lawyer. Their large library has over 160 forms created by attorneys.
The list of forms includes non-disclosure agreements, promissory notes, hiring forms, independent contractor forms, and business loans notes.
The library also includes powers of attorney documents at an added cost of $35 each.The Rocket Lawyer library has a larger form selection than LegalZoom, but the quality is not as good.
Their forms cover independent contractor forms, hiring forms, nondisclosure agreements, and business loan promissory notes. Their form library also includes powers of attorney documents without an added cost.
The forms of both companies come from vetted and licensed attorneys.
Form Creation and Customization
It's important for a business to customize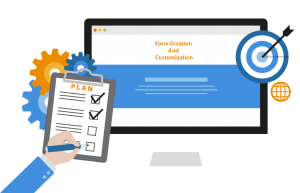 all legal documents per its specific legal and business needs.
LegalZoom and Rocket Lawyer have different degrees of customization.
Purchased LegalZoom forms are downloadable in Microsoft Word format.
They also include systematic instructions and explanations of the law governing using each form. All forms are editable with notes denoting where to make customizations.
These editable forms let you cut out sections not applying to your company, and if needed, LegalZoom has forms specific to your state for meeting certain state requirements.
Of the two online legal services, Rocket Lawyer has superior options for customization. Their online interface is easy to use, with a question and answer based system for form completion.
Each question has pop-up help instructions if you get stuck on a question you don't know how to answer. Forms have state-specific automatic modification, helping you conform to the legal requirements of your state.
Both companies have e-sign capabilities on customizable forms and print and sharing features. Forms are archived in your subscription account for one year, allowing you to edit then reuse your documents.
Forms come in downloadable in Microsoft Word format allowing editing and reusing later. Each Microsoft Word form has checklists noting the steps needed for making the form legal.
Customer Support
When looking at online legal service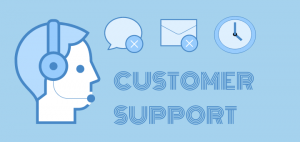 companies, you won't find a full customer support option.
These companies have limited customer support since they cannot give legal advice.
The only customer support provided is help with website navigation, location of their various forms, and plans and pricing questions.
LegalZoom's limited support includes phone support, email support, live chat support, and their online FAQ support page.
Their phone support hours are Monday through Friday, 5:00 AM to 7:00 PM, PST, and Saturday, 7:00 AM to 4:00 PM PST.
LegalZoom has better customer support in all support areas than Rocket Lawyer and LegalShield. Phone support hold time is a couple of minutes compared to the long hold time of the other services.
Most of the LegalZoom customer support representatives send follow up emails with their direct line for contacting with further questions.
Like LegalZoom, Rocket Lawyer's limited customer support includes phone support, live chat support, and online FAQ support page.
Phone support service is unsure, at best, with the inability to get through or long hold times. Since the customer support representatives have issue-specific experience, chances are they will transfer your call to multiple representatives.
Rocket Lawyer has United States-based phone support with business hours of Monday through Friday, 6:00 AM to 6 PM PST.
Customer complaints show email support isn't much better, with reviewers complaining they never get a response to their inquiries.
But, it seems that Rocket Lawyer's customer support might take a turn for the better. Per the company spokesperson, Rocket Lawyer is working at improving the quality of their customer support services.
They now have a Rocket Lawyer representative answering most complaints on their website.LegalShield has limited support for questions about benefits and services.
Telephone customer support hours are Monday through Friday, 7:00 AM to 7:00 PM CST. Other areas of customer support include an online support ticket system and a large online FAQ database.
Even with LegalShield's top Better Business Bureau rating, they have a poor customer support reputation per customer reviews.
Difficulties involve canceling membership plans and customer support representatives unconcerned about solving problems while creating cumbersome processes.
Customer reviews cite calling multiple times before they get their services canceled.
Best Online Legal Services: Our Final Review
Online legal services are great for non-complex legal needs like simple forms, business formation, and general legal advice. These services help reduce your overall legal expenses and are a good solution for basic legal situations.
In our opinion, LegalZoom is the best overall choice due to their membership plans affordability and their quality forms.
They also have the highest quality documents and forms and far superior customer support compared to the other two online legal services.
LegalShield has services they offer, much like a legal retainage service and are not our first choice for providing legal help.
They don't have a form database like LegalZoom and Rocket Lawyer, but their attorneys offer simple legal documents and letters.
LegalShield has rates based on the state and the number of employees in your company. Once you sign up for their legal plan, you work with an actual law firm in your area.
Regardless of which online legal service you choose, keep in mind, their services are for simple legal matters and advice only.
When you have complex legal issues, like workman's compensation or unemployment, you need to hire an attorney.
Save
Save
The WiseSmallBusiness Team is full of industry experts and successful business owners  willing to contribute important business articles.