Last updated on September 7th, 2019 at 08:50 pm
A medical practice's main goal is to
focus on providing excellent patient care quickly, efficiently, and headache free.
However, medical practices can easily be dragged down by piles of paperwork that even the most efficient staff couldn't keep up with.
The medical industry is a constantly changing industry, which makes it hard for medical practice management can struggle to stay on top of everything.
Great medical practice management software can help practices stay ahead of the game. This keeps patients satisfied, regulations under control, and doctors paid.
Consistent medical practice management software will dramatically improve a physician's office workflow efficiency, and will boost reimbursements from insurance companies. Good platforms will:
Automate billing
Handle practice payroll
Keep up with constant health care changes
The best platforms  medical practice management. They will also integrate with other software allowing for electronic health records, patient relationship management, and medical billing.
This improves a practice's productivity by bringing all of the office's paperwork together on one platform.
Efficient practice management software allows for the physician to focus on providing patient care and the practice management to focus on patient satisfaction.This also gives patients the opportunity to better engage with their healthcare records.
Below, we have compiled a list of our favorite medical practice software management softwares. We base these choices on their versatility, software, compliance, and support.
Top 3 Choices for Medical Practice Management Software
#1. Our Top Pick: Kareo
Kareo is one of the software with consistent higher ratings. Most customer rating give them a 9 out of 10.
Lists of medical practice management softwares place Kareo at the top often, and it's for good reasons.Kareo has over 40,000 users.
Many of which are small independent practices focusing on building patient relationships and don't want to wrap themselves up in paperwork all the time.
Medical practices looking to streamline their entire practice on one simple, integrated platform should turn to Kareo.
Services
The Kareo Billing package comes with a practice management system. These go hand in hand at sustaining the most efficient practice possible. The Kareo Billing package includes:
Workflow management
Agenda overview
Billing analytics and productivity
Billing tasks in a simple inbox
Claim processing and tracking
Rules engine
Charge capture, which reduces duplicate data entry and minimizes errors
Billing schedule and calendar
The practice management system works as administrative management for medical practices. It can schedule patient appointments, making it easy for practices to stay on top of appointment setting.
The practice management system also sends out email appointment reminders, so patients don't have to worry about missing appointments.
The system also allows for patient check-ins and insurance verifications. These features greatly improve the relationship between the patients and the practice.
The Kareo app is available on Apple Watch. This allows for physicians to have their patient schedule, reminders, to-do lists, and messages on them at all times.
This reduces the wait-time for patients and improves the organization of the practice. Physicians are busy people, and this accessibility makes it easier for them to stay on top of their practice.
The provider sell Kareo Clinical separately from Kareo Billing. Kareo Clinical is their electronic health records system. We recommend it for practices to have both systems, which allows for simple, smooth integration with streamlined processes.
Ease of Use
You can download the Kareo Clinical app on iPads and iPhones, which allows physicians to take a patient's chart from room to room with ease.
It numbers the days of physical charts, as it is much easier to manage electronic charts. The app offers a speech-to-text option.
So physicians don't even have to physically type out notes. These features make it significantly easier for a physician to work throughout their day.
Using Kareo's electronic health records system, physicians can customize their super bills for easy charting and billing specific for each practice.
When you enter a patient's information into a chart, it's possible to sent it to the patient's insurance company. This allows for quick billing and processing, a feature all practices will appreciate.
The Kareo marketplace features plenty of powerful third-party integrations, further enriching a practice's system. Marketing solutions are available, boosting a practice's business.
How It Works
When a practice has all three Kareo system, the process works like this:
Practice management schedules appointments, sends reminders to patients, and alerts physicians.
Doctor goes to the appointment with electronic health records, visits with the patient, and fills out patient form (The superbill)
Doctor can now move onto the next patient!
Kareo gathers the codes from each patient's electronic health record form to automatically collect payment and make insurance claims.
Kareo checks for errors to prevent a claim from being denied by an insurance company.
If it rejects a claim, Kareo will alert the physician to fix certain areas of coding. Then, it'll resubmit the claim for approval.
Patients who make a payment after an appointment can find their statement online.
Funds go directly to a practice. This allows practices to get paid quicker without security risk.
Kareo will alert a physician of any unpaid patient statements, and will send the bill to a collection agency upon approval.
Software
It saves all of Kareo software and data to the cloud. This keeps practices from having to purchase expensive hardware.
And prevents system malfunction and lost records. Since the system is cloud-based, they update it in real-time, ensuring practices always have the most up-to-date technologies.
The Kareo software allows an integration of all practice management, billing, medical records, and marketing. This allows practices to go completely paperless!
Old school physicians who don't wish to go completely paperless can still use Kareo. You can fax claim statements to Kareo, and they will process and handle the paperwork.
The only downside of Kareo software is that their project management system runs solely on Windows, while their electronic health records system runs solely on iOS.
This means that practices only using one platform can't use both of the systems. Fortunately, there is compatibility software available to run Windows on Mac.
Support
Kareo offers strong customer support for both practices and patients. Their customer support team is available via phone, email.
And LiveChat to answer questions one might have regarding the system. Their support staff is top of the line and is the reason for Kareo's growth over the past few years.
Physicians are assigned a Kareo Success Coach. This allows for fast learning and easy adaption. There is also flexible online training available. These include resources, webinars, and guides to keep practices successful.
Kareo also offers customer support to patients. Patients can call Kareo directly with questions regarding their statements and insurance claims.
This gives patients the satisfaction of dealing with billing directly and frees up practice phone lines. No more long holding times on a practice's phone lines, since the only people calling the practice will schedule appointments.
Compliance
Kareo is a secure and compliant medical practice management software.
Their system keeps up with the evolving government regulations and insurance coding processes, such as ICD-10.
Their systems are always HIPAA compliant, protecting each patient's privacy. The software itself is secure, with password requirements and lockout systems; although a multi-factor authentication solution wouldn't hurt.".
Pricing
Kareo has different pricing options. The full time, physician Kareo Billing Package (which also includes practice management) is $300 a month.
The Kareo Clinical package is also $300 a month. However, purchasing one package gives practices half off another package. This means if a practice purchased both the Billing and Clinical package, it would total $450 a month.
There is also a Managed model which charges a fixed percentage of what a practice collects. It customizes this based on a practice's size, specialty.
And needs. Kareo does not require contracts, so it does not lock a practice into a package that doesn't work for them.
Kareo is well worth the price. The customization, support, integrations, and simplicity are one of a kind. It removes the need for endless paperwork, allowing physicians to focus solely on the patient.
#2. The 2nd Choice: AdvancedMD
Physicians looking for a multifaceted
system simple to use should turn to AdvancedMD.
They offer solutions for over 22,500 independent physicians and healthcare providers.
AdvancedMD offers the most up-to-date technologies, as they are always at the forefront of med tech revolutions.
In both 2015 and 2016, the KLAS recognized them as the #3 practice management system and the #2 electronic health record system.
Services
AdvancedMD offers a comprehensive suite of software. It is on a single platform, database, and login.
AdvancedMD software works for any specialty. They have specialities in pediatrics, internal medicine, cardiothoracic surgery, pain management, nephrology, family medicine, and OB/GYN. They have three forms of software, which include:
Practice Management and Billing
Electronic Health Records
Advanced Patient
Practice Management and Medical Billing
AdvancedMD Biller and AdvancedRCM is used by over 600 medical billing companies, and it's for good reasons. These systems work together to simplify management of processes and payment.
The AdvancedMD Biller centralizes billing, making it easy for practices to read, fill-in, and understand. It simplifies billing significantly.
The system manages the claim process all the way from charge capture to reimbursement. The system can even manage secondary fillings, denials, exclusions, and unpaid claims.
Using the AdvancedMD Biller, practices can maximize performance and seize revenue opportunities. This is for the medical billing reports and financial analytics.
Physician benchmarking allows for physicians to compare themselves to others in the industry.The It integrates billing system with scheduling software.
This greatly improves practice management. On one page, patient information, copays, eligibility, appointment history and other important information is displayed.
This is a condensation of everything. It doesn't include patient's health records, however, the billing and project management system can be easily integrated with AdvancedMD Electronic Health Record system. This provides a real-time, concise data collection.
Electronic Medical Records and Electronic Health Records
AdvancedMD can manage patient health with their EHR software.
The electronic health records include immunization reporting, electronic faxing, messaging communication, and physician dashboards.
HealthWatcher software is used to create customized health plans for patients, which can be done with a simple iOS app. Physicians simply enter patient information into the software to create an ideal health plan.
The Electronic Health Record features powerful integrations, including:
Visual Clinic
Solutionreach
Atlantic Health Partner
Nexus EHR
Patient Management
AdvancedMD's AdvancedPatient software makes patient management the core of the system. This ensures patient satisfaction.
This software allows for patients to connect with their healthcare experience on one easy, simple, and efficient platform.
The patient management software integrates with all of the other AdvancedMD's systems, allowing for the highest quality service to patients. Some of the unique features of this software are:
Patient Portals
Messaging
Patient Consent Forms
Patient Check-in Kiosks
The AdvancedPatient portal allows for physicians and patients to tele-conference from miles alone. Many doctors use this feature to expand their client base.
Since the AdvancedPatient software integrates with the AdvancedEHR software, patients can easily access all of their health records.
Advanced Biller integration also allows patients to quickly view statements and insurance claims. Patients can always stay on top of their health and billing records.
Software
All AdvancedMD is cloud-based. Patient portals, electronic health records, and billing information is all stored in the cloud, allowing for information to be stored without delay.
There is an entire marketplace of integrations available for AdvancedMD. This allows for practices to customize their services as they see fit.
Customer Support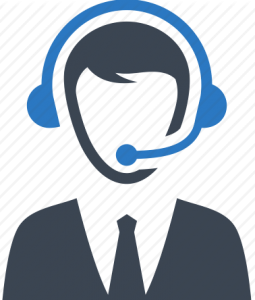 AdvancedMD is a community of healthcare professionals looking to improve the health of patients and streamline practice processes.
AdvancedMD offers a full Learning Center, with collections of educational materials. Some of the materials offered include eGuides.
Blogs, webinars, demos, and more. Physicians using AdvancedMD can be empowered with knowledge and technology.
They also support by phone, email, and chat. Practices can contact their account manager at anytime with questions they may have. You can manage payment and services easily online at anytime.
The initial setup of AdvancedMD can be time consuming. However, once the system is up and running, it is very easy to use. It offers support to get the system operating.
Compliance
AdvancedMD is 100% HIPAA compliant. All healthcare professionals understand the importance of this, which is why it's so great that AdvancedMD takes this headache off of practices. AdvancedMD operates within MACRA and MIPS requirements.
Price
AdvancedMD offers custom bundles, along with a variety of standard bundles. The standard bundles include various benefits of practice management.
Electronic health records, and patient features.There are two tiers of pricing, which depends on a practice's specialty and size.
We recommend it that physicians use the build your own bundle option. It only takes a few minutes to create and allows for completely customizable software.
This means that a practice will only pay for the features it needs. AdvancedMD offers a 30% discount for those who build their own bundle.
Healthcare practices looking for customizable software should go for AdvancedMD.
#3. Our Third Pick: NueMD
NueMD is one of the highest rated
medical practice management softwares available. They focus it on customization and simplification.
They have a strong emphasis on helping healthcare professionals help patients. As a result, they work hard to ensure their systems are affordable, intuitive, flexible, and accessible. NueMD hosts over 24,000 users.
Services
NueMD offers practice management, medical billing, and electronic health records all on a single, simple platform.
Medical Billing
NueMD's medical billing system makes accessing insurance and payment information easy. The software features automatic insurance coverage verification, so physicians can spend less time on the phone and more time helping patients.
They can ensure a higher rate of accurate claims processing for increased reimbursements. NueMD handles all credentialing and contract negotiations.
Which leads to fewer rejections, faster reimbursements, and shorter accounts receivable cycles. The software automatically scrubs claims for fewer claim denials.
NueMD also has analytics and reports, providing physicians with reliable insights into their practice. This allows for physicians to get data analysis reports and make the most out of their billing service.
Practice Management
Physicians can personalize NueMD's practice management service to fit their workflow. There are over 80 customizable templates and reports, so each individual practice can have a system that perfectly suits them. Some of the features included are:
Scheduling, even for multiple physicians/offices
Appointment changes
Appointment reminders
Simple patient registration
Check-in
And more!
On average, NueMD's practice management system will give a practice four more patients a month, and physicians will work 23 fewer minutes per day.
Electronic Health Records
NueMD's electronic health records software integrates with medical billing, allowing for customizable software packages for over 100 different specialties.
There is a secure patient portal included, which allows patients to schedule visits, update their information, and find diagnoses. Patients can also view lab results and refill prescriptions, anywhere, anytime.
The portal also allows physicians to manage a patient's chart, order lab results, and order prescriptions. You can do this from any phone or tablet, making it easy for every physician to stay ahead.
Software
NueMD's software is cloud-based, dependable, and easy to use. The software can improve the overall productivity of a practice.
Client Support
NueMD offers a wide variety of resources dedicated to keeping practices up to date on the healthcare industry. Some of the information provided includes:
Industry news
Webinars
Blogs
ICD-10 Information
HIPAA audits
Compliance
NueMD focuses on secure, compliant data storage. They have HIPAA compliant messages that protect private information shared online. They are also Drummond Certified.
Pricing
For NueMD, practices pay separately for practice management, medical billing, and electronic health records. The price of these is all customizable, so practices considering NueMD should contact them directly to receive a quote.
Our Final Thought On Top Medical Practice Management Software
With implementing medical software, you are looking for a user-friendly, visually pleasing system that adapts to the workflow of you and your staff. The best software offers complete customization of important features, such as templates and medical records.
You should also look for systems capable of being accessible from anywhere, with any computer or device and that offer connectivity above 99% and comprehensive maintenance. So that you can dedicate yourself to your patients and not be worried about a fall server, data loss or unable to access if at one time you are in another hospital, traveling or on vacation.
Because they involve the medical program in most aspects of the execution of a day-to-day consultation, you should consider a wide variety of features.
A good medical record program offers communication tools with your patients, appointment reminder messages, scheduled delivery messages, website, online appointment so that the patient can easily request an appointment, 24 hours a day, without waiting for the phone.
With the transition to electronic medical records, you also want to make sure that the system you choose can share information safely and securely with other facilities. So that you or the rest of the doctors or workers can access from other places, hospitals or even from their homes safely.
The best culminates its features with great back-office, features so that your clinic can run smoothly and permanently, this implies that technicians constantly monitor that server work and allow connections.