Last updated on March 10th, 2019 at 07:55 am
How you ship your products is important just like the products themselves.
Quality products and shipping services are important for keeping your customers happy,
Maintaining your reputation, even keeping your company financially healthy.
We reviewed the three top shipping firms, FedEx, UPS, and USPS to show you our best recommendation for shipping solutions for small businesses.
We cover the basics in our review, giving you each firm's pricing, convenience when shipping, their different options, and shipment insurance and tracking.
Postal Services Recommendation for Small Businesses: USPS
USPS comes in as our top choice for a postal service recommendation for small businesses. Their rates are the best with a wide range of shipping options.
Including Priority Express free packaging supplies, no charge for pickup service, and urgent or non-urgent options for delivery.
Avoiding the Lines
Do you send large amounts of mail and want to stop wasting time standing in long lines, trying to send it out? A digital postal meter lets you skip the lines and send your mail without leaving the office.
There are several postage meters to choose from, and Pitney Bowes Mailstation2 machine has a 60-day free trial. Check it out here.
Best Shipping Company Comparison: FedEx vs UPS vs USPS
[table "67" not found /]
Why USPS Is Best For Small Businesses

USPS is our choice as the best postal services for small businesses.
We place them as number one because they have better options and prices for overnight and insured delivery services.
The USPS delivers to different locations nationwide, including post office boxes and have a variety of pickup choices in most cities.
USPS has a variety of free and pay packaging services, package tracking service, and insurance for Priority and Priority Express Mail.
If your package weighs less than 70 pounds, USPS has quick and easy shipping service for your products when using their Priority flat rate boxes.
You pay one rate regardless of the destination and if the package meets the weight limit, by using the specialized Priority Mail box. If the items you ship fit inside the box and weigh less than 70 pounds, then you can ship for one flat rate.
The drawbacks of USPS are their tracking service comes with less detail than UPS and FedEx, and not all the postal services are eligible for insurance.
If you insure the package and it doesn't arrive, you get reimbursed for the amount declared in the insurance shipping information.
If you use uninsured services through USPS and the package doesn't make it to the destination, not only does your customer become upset, but you are out the money it takes to replace the product.
Using UPS Or FedEx Correctly
Normally USPS has better rates than FedEx and UPS, but sometimes these two services are the better choice. If you ship heavy items, those weighing over 70 pounds, FedEx and UPS economy rates are cheaper.
A package weighing 10 pounds is cheaper using UPS or FedEx over the standard, USPS shipping which has a 1-week delivery time. FedEx rates for short distance, overnight shipping costs less than USPS for a 10-pound package and 2-day delivery.
When comparing the three services for weight, USPS has a limit of 70 pounds. UPS and FedEx have a weight limit of 150 pounds.
A Deeper Review:  FedEx vs UPS vs USPS
Pricing
When shipping items weighing 70 pounds or less, USPS has better rates than FedEx and UPS. For a closer look.
We compare shipping rates by overnight prices for various distances and weights of packages. In our chart below, we give a detailed comparison of 2-day or 4-day ship rates.
[table "68" not found /]
The cheaper USPS rates come from their shipping in flat rate boxes and envelopes. All the costs are the same no matter the distance the package is traveling or its weight if the package is less than 70 pounds.
The drawback to this, your shipment must fit inside the shipping packages measuring 11" x 8 ½" by 5 ½ ". But even if the item won't fit in the box, USPS is still cheaper for shipments 10-pounds or less.
Using your packaging, shipping costs for a 10-pound package from New York to California, overnight, is $84.85 compared to UPS at $123.57 and FedEx at $121.80.

Besides best overnight shipping and Priority Express flat rate shipping, USPS has free pickup and packaging supplies.
With flat rate shipping boxes for shipments 70 pounds or less. Add free tracking and insurance, and costs for shipping are very affordable for small businesses.
For other mailing options, USPS offers First Class Mail service and Priority Mail services with two to three-day guaranteed delivery and tracking is free.
The most economical service is standard post and media mail, best for lighter packages. Heavier items have cheaper shipping rates with FedEx and UPS Ground services.
UPS shipping prices are higher than the FedEx shipping prices. UPS offers package pickup for an added fee and non-urgent package delivery in 1-5 business days for economical shipping.

FedEx has economy rates with insurance and urgent package delivery service not found with USPS.
While not cheap, FedEx is less than shipping by UPS, but urgent delivery prices are costly.
Prices drop if your package is on a late afternoon delivery or in two or more business days. For on-time, guaranteed delivery, this is a good shipping choice. FedEx offers free package materials, pickups, and insurance.
Shipping Convenience
USPS locations are in almost every city in the US. Their Priority Express service has free pickup and packaging. They have a big selection of different packaging options, but if you want something different, you can use your personal packaging for no extra charge.
With 63,000 locations around the world, finding a location to drop-off your UPS package is easy. Specialized shipping centers are in retail storefront sites.
And large office supply retailers like Office Depot and Staples. UPS offers a pickup service for an extra cost and free packaging for account holders.
FedEx doesn't have as many retail centers as UPS does, but the number is still impressive with 51,000 locations around the world.
They also have drop boxes for mailing packages in many locations and offer a few no-cost pickup options. FedEx offers a discounted price of $4 when setting a scheduled pickup time.
Shipping Choices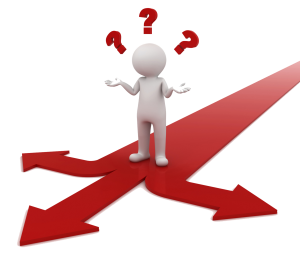 USPS gives you many choices for both long and short term delivery services. The delivery times vary with 10:30 a.m. next business day delivery.
1 to 3 business day delivery, 2 to 3 business day envelope and small package delivery, and eight day oversized and non-urgent deliveries.
UPS is the expert in next business day deliveries with first available flight for 8:00 a.m. delivery, 10:30 a.m. next day delivery, noon next day delivery.
They have two business day all-day delivery, and for longer distances, three and four business day delivery options.
FedEx combines options from both USPS and UPS with non-urgent and urgent delivery services. The delivery times include last flight, 8:30 a.m., 10:30 a.m., and 3:00 p.m. one-day delivery.
They also offer a 4:30 p.m. two and three business day delivery, and an economy rate of 1-5 business day delivery based on destination distance.
Insurance and Tracking

Standard Priority Mail and Express, and First Class Mail includes point to point package tracking for a maximum of 12 outgoing mail scans.
Other options with USPS only include tracking information showing when the shipment left the facility and not when it delivers.
UPS offers tracking details for a maximum of 25 shipped packages. This detailed tracking follows your packages throughout the shipping journey, from drop off to facility arrival, to delivery, and notifies you by email when delivered.
UPS tracking lets you view the history of the last 70 shipments and stores a maximum of 50 tracking numbers to your shipping history.

Like UPS, FedEx offers tracking details with a 30-package shipping limit.
FedEx tracking shows the departure scan, package status and provides delivery proof with time and signature if required.
Summing It All Up
For affordability in shipping services for small businesses, USPS is the clear winner. Besides their pricing, they make shipping convenient with their non-urgent and urgent shipping.
Delivery locations cover most cities, army post boxes and post office boxes where FedEx and UPS can't deliver.
But, USPS lacks in tracking detail and insured packages coverage compared to the other two shipping services. UPS and FedEx cover most small business needs for providing solutions for tracking and insuring large shipments.
For small businesses doing large amounts of mailing, digital postage meters, like Pitney Bowes Mailstation2 is worth considering. It offers convenience for in-house postage printing and mail pickup through USPS.
Pricing Details for Shipping Options – USPS – UPS – FedEx Comparison
3-Pound Envelope Going from New York to California
[table "69" not found /]
10-Pound Package Going from New York to California
[table "70" not found /]
3-Pound Envelope Going from Chicago to Detroit
[table "71" not found /]
10-Pound Package Going from Chicago to Detroit
[table "72" not found /]
Save
Save
Save
Save
Save
The WiseSmallBusiness Team is full of industry experts and successful business owners  willing to contribute important business articles.