Disclosure: This Website is Reader Supported. As an Amazon Associate I earn from qualifying purchases.
Last updated on March 1st, 2020 at 07:19 pm


The way a small business ship its products is just as important as the products themselves.
Quality products and shipping services are important for keeping your customers happy.
The market for business shipping is even more competitive than the residential market.
We reviewed the top three business shipping firms in the US Market.  In case, you did not know that already, those are FedEx, UPS, and USPS.
To decide on the best shipping solution for small businesses, we reviewed the three firms based on the following criteria.
First criteria were customer service, the second was pricing, and the third was shipping convenience.
We covered additional metrics in our review. We gave each firm a scored based on pricing, their different options, and shipment insurance and tracking.
# 1. Best Shipping Company For Small Business: USPS
USPS comes in as our top choice for a postal service recommendation for small businesses.
Their rates are the best with a wide range of shipping options.
This is especially true when looking at bulk shipping.
In fact, people criticized Amazon numerous times for taking advantage of the aggressive pricing provided by USPS on bulk shipments (source).
Including Priority Express free packaging supplies, no charge for pickup service, and urgent or non-urgent options for delivery.
Why USPS Is Best For Small Businesses

USPS is our choice as the best postal services for small businesses.
We place them as number one because they have better options and prices for overnight and insured delivery services.
The USPS delivers to different locations nationwide, including post office boxes and have a variety of pickup choices in most cities.
USPS has a variety of free and pay packaging services, package tracking service, and insurance for Priority and Priority Express Mail.
If your package weighs less than 70 pounds, USPS has a quick and easy shipping service for your products when using their Priority flat rate boxes.
You pay one rate regardless of the destination and if the package meets the weight limit, by using the specialized Priority Mail box. If the items you ship fit inside the box and weigh less than 70 pounds, then you can ship for one flat rate.
The drawbacks of USPS are their tracking service comes with less detail than UPS and FedEx, and not all the postal services are eligible for insurance.
If you ensure the package and it doesn't arrive, you get reimbursed for the amount declared in the insurance shipping information.
If you use uninsured services through USPS and the package doesn't make it to the destination, not only does your customer become upset, but you are out the money it takes to replace the product.
Pricing 
When shipping items weighing 70 pounds or fewer, USPS has better rates than FedEx and UPS.  Let's Inspect.
Besides best overnight shipping and Priority Express flat rate shipping, USPS has free pickup and packaging supplies.
With flat-rate shipping boxes for shipments 70 pounds or fewer. Add free tracking and insurance, and costs for shipping are very affordable for small businesses.
The cheaper USPS rates come from their shipping in flat rate boxes and envelopes. All the costs are the same no matter the distance the package is traveling or its weight if the package is less than 70 pounds.
Using your packaging, shipping costs for a 10-pound package from New York to California, overnight, is $84.85 compared to UPS at $123.57 and FedEx at $121.80.
For other mailing options, USPS offers First Class Mail service and Priority Mail services with two to three-day guaranteed delivery and tracking is free.
The most economical service is standard post and media mail, best for lighter packages. Heavier items have cheaper shipping rates with FedEx and UPS Ground services.
Tracking & Insurance For USPS Business Shipping 
But, USPS lacks in tracking detail and insured packages coverage compared to the other two shipping services.
UPS and FedEx cover most small business needs for providing solutions for tracking and insuring large shipments. This is especially true for businesses shipping to international destinations. USPS stopped insuring certain countries where theft occurs more than once in a while.
For small businesses doing large amounts of mailing, digital postage meters, like Pitney Bowes Mailstation2 is worth considering. It offers convenience for in-house postage printing and mail pickup through USPS.
USPS's Pitney Bowes – Avoid the Lines
Do you send large amounts of mail and want to stop wasting time standing in long lines, trying to send it out? A digital postal meter lets you skip the lines and send your mail without leaving the office.
There are several postage meters to choose from, and Pitney Bowes Mailstation2 machine has a 60-day free trial.
Insurance & Tracking 
Standard Priority Mail and Express, and First Class Mail includes point-to-point package tracking for a maximum of 12 outgoing mail scans.
Other options with USPS only include tracking information showing when the shipment left the facility and not when it delivers.
Shipping Choices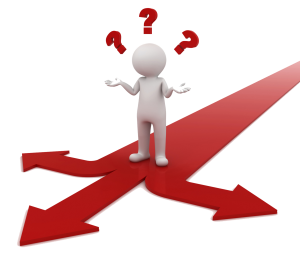 USPS gives you many choices for both long and short-term delivery services. The delivery times vary with 10:30 a.m. next business day delivery.
1 to 3 business day delivery, 2 to 3 business day envelope and a small package delivery, and eight days oversized and non-urgent deliveries.
Shipping With Ease
USPS locations are in almost every city in the US. Their Priority Express service has free pickup and packaging. They have a big selection of different packaging options, but if you want something different, you can use your personal packaging for no extra charge.
#2.Our Second Choice For Business Shipping: FedEx

FedEx which is a contracted form of Federal Express is a courier delivery company operating out of Memphis, Tennessee in the United States of America.
Federal Express which, as already mentioned, gave rise to FedEx was the name of this multinational company's air division which operated between the years 1973 and 2000.
FedEx is renowned worldwide for a fast system of shipping which takes place overnight. It is also famous for being the first courier delivery company to introduce the tracking of packages in real-time while in transit to their delivery point.
As at 2018, FedEx has 425,000 workers and has a net income of $4.57 billion. They incorporated in 1997 since which time it has grown from a company that offers express shipping services to one that offers a conglomerate of services.
It has grown to become one of the top 10 largest delivery companies in the world with a revenue of $65.45 billion as of 2018.
It has a number of subsidiaries which includes the following units: Office, Express, Ground, Freight, Supply Chain, Custom Critical, Services and Networks. Each of these units is responsible for a particular aspect of the delivery service.
Number of Fedex Locations 
FedEx doesn't have as many retail centers as UPS does, but the number is still impressive with 51,000 locations around the world.




They also have drop boxes for mailing packages in many locations and offer a few no-cost pickup options. FedEx offers a discounted price of $4 when setting a scheduled pickup time.
Non Urgent Deliveries 
FedEx combines options from both USPS and UPS with non-urgent and urgent delivery services. The delivery times include last flight, 8:30 a.m., 10:30 a.m., and 3:00 p.m. one-day delivery.
They also offer a 4:30 p.m. two and three business day delivery, and an economy rate of 1-5 business day delivery based on destination distance.
Fedex Tracking Options 
Like UPS, FedEx offers to track details with a 30-package shipping limit.
FedEx tracking shows the departure scan, package status and provides delivery proof with time and signature if required.
Cost
FedEx has economy rates with insurance and urgent package delivery service not found with USPS.
While not cheap, FedEx is less than shipping by UPS, but urgent delivery prices are costly.
Prices drop if your package is on a late afternoon delivery or in two or more business days. For on-time, guaranteed delivery, this is a good shipping choice. FedEx offers free package materials, pickups, and insurance.
#3. Our Third Choice: UPS Shipping Company
UPS, which stands for United Parcel Service is a company based in the United States of America that handles package delivery and supply chain management across several countries of the world.
This company is over a century old having been established in 1907.
They found it in Seattle, Washington DC and currently has its headquarters located at 55 Glenlake Parkway, Sandy Springs, Georgia. They incorporated it on July 15, 1999, and has three segments under which it provides its services.
These segments are U.S. Domestic Package operations, International Package Operations, and Supply Chain and Freight Operations.
With UPS, customers can perform many operations as to the monitoring and safe handling of their packages. This is via a desktop shipping application named WorldShip.
Such activities such as the making of custom labels, the tracking and exporting of packages, uploading of customs documentation to prevent hassles, the streamlining of shipping with real-time connectivity are all possible with this application provided by UPS and they make working with them quite easier.
Higher Prices
UPS shipping prices are higher than the FedEx shipping prices. UPS offers package pickup for an added fee and non-urgent package delivery in 1-5 business days for economical shipping.
Detailed Tracking 
UPS offers tracking details for a maximum of 25 shipped packages. This detailed tracking follows your packages throughout the shipping journey, from drop off to facility arrival, to delivery, and notifies you by email when delivered.
UPS tracking lets you view the history of the last 70 shipments and stores a maximum of 50 tracking numbers to your shipping history.
Many Locations Means Ease of Shipping 
With 63,000 locations around the world, finding a location to drop-off your UPS package is easy. Specialized shipping centers are in retail storefront sites.
And large office supply retailers like Office Depot and Staples. UPS offers a pickup service for an extra cost and free packaging for account holders.
Next Day Delivery For Business Packages 
UPS is the expert in next business day deliveries with the first available flight for 8:00 a.m. delivery, 10:30 a.m. next day delivery, noon next day delivery.
They have two business day all-day delivery, and for longer distances, three and four business day delivery options.
UPS vs FedEx Reliability
UPS and FedEx have built quite a reputation for being reliable. We know these two companies for on-time delivery and are also quite helpful when packages go missing.
When such a scenario occurs, you can contact their customer care representatives through the use of a toll-free line, or email. These will then guide you and help you find a solution to the problem you are facing
FedEx Vs. UPS – Primary Differences 
The Primary differences between these two courier services include the following;
We believe FedEx to be better in the delivery of time-sensitive packages globally because of its formidable fleet and specialization in the provision of air delivery services while UPS specializes in the domestic delivery of packages in the US via land transportation.

UPS is unified delivery service which coordinates its pickup and delivery to one network. FedEx comprises several units operating independently under its canopy.

UPS is utilized by e-commerce merchants who use it to make delivery of packages to their clients. FedEx has not enjoyed this.
FedEx and UPS are two of the biggest courier delivery services in the world that are very competitive and can, therefore, not be separated without conducting deep research.  This will help reveal which service is best for you or your company so that you can get the best rate possible.
UPS vs FedEx Rates
UPS and FedEx rates are similar to an extent. There are, however, minor differences negligible in certain instances.
Usually, FedEx has lower rates than UPS although negligible although this is not always the case as certain scenarios exist where FedEx offers better rates than UPS does.
Shipping rates whether via UPS or FedEx are determined by several things which include the size of the parcel, the shipping speed as well as the distance that will be covered. The delivery location is yet another determinant of the rate charged for a package.
This is because both services charge more for home delivery than for delivery to business locations. This is because businesses are usually clustered together whereas homes, not so much.

Delivering to a business is therefore much cheaper than delivering to home as other deliveries can be made in the same district.
As already mentioned, FedEx rates are usually lesser, there are, however, circumstances in which you will find that it is cheaper to use UPS as opposed to FedEx. The only way to go about sorting this is to calculate the cost of shipping a particular parcel via either company and then compare.
In 2017, it cost $12.28 to ship a 2lb parcel from Los Angeles to New York using UPS while FedEx charged $11.66 for the same.
The time frame of delivery for both was four days. If you, however, wanted to send a parcel from Houston to Chicago (with a delivery period of two days) you would have had to pay $10.97 if you were using UPS and $10.42 if you were using FedEx.
In the same vein, shipping a 5lb parcel via UPS still from Los Angeles to New York would have cost you $20.41 while using FedEx would have been $16.53.
Using UPS Or FedEx Correctly
Normally USPS has better rates than FedEx and UPS, but sometimes these two services are the better choice. If you ship heavy items, those weighing over 70 pounds, FedEx and UPS economy rates are cheaper.
A package weighing 10 pounds is cheaper using UPS or FedEx over the standard, USPS shipping which has a 1-week delivery time. FedEx rates for the short distance, overnight shipping costs less than USPS for a 10-pound package and 2-day delivery.
When comparing the three services for weight, USPS has a limit of 70 pounds. UPS and FedEx have a weight limit of 150 pounds.
Our Final Thought: USPS Is Best
For affordability in shipping services for small businesses, USPS is the clear winner. Besides their pricing, they make shipping convenient for their non-urgent and urgent shipping.
Delivery locations cover most cities, army post boxes and post office boxes where FedEx and UPS can't deliver.