Disclosure: This Website is Reader Supported. As an Amazon Associate I earn from qualifying purchases.
Last updated on March 1st, 2020 at 04:54 pm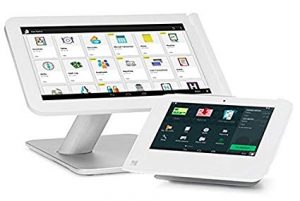 Clover POS System Pricing is a bit complicated.
In this detailed pricing guide, we dive into the entire pricing structure with great detail.
Before, we go into the specific plans and the details. Here's a quick run-down of the Clover POS pricing structure. 
| | | | |
| --- | --- | --- | --- |
| Plan Name | Cost Per Month | Processing Rate | Transaction Cost |
| Register  | From $29.95 | 2.3% + 10 cents per transaction | 2.3% + $0.10 |
| Register Lite | From $9.95 | 2.3% + 10 cents per transaction | 2.7% + $0.10 |
| Payments Plus | $0 | 2.3% + 10 cents per transaction | 3.5% + $0.10 |
Payments Plus Plan
This entry-level plan is available only for the Clover Mini, Flex, and Go. It provides only basic functions, such as payment acceptance and reports. 
Payment acceptance allows users to capture digital signatures and to track cash. Payments Plus does not include any inventory capabilities or item-level data.
Choose Payments Plus if you only want to use your Clover for basic payment acceptance. This plan is very convenient for small shops that are looking for a straightforward way to accept credit card payments.
Register Lite Plan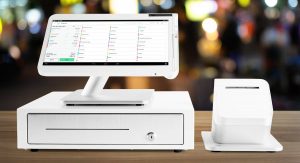 The price of this plan starts at $9.95/month, but it can rise to $14/month when bundled with security features.
Register Lite can replace your old cash register and provide extra functions such as basic inventory and order management.
The plan is available for Mini and Flex, and includes all of the features of Payments Plus as well as some extra functions.
Unfortunately, this plan does not allow for more detailed inventory tracking.
However, it supports a handheld barcode scanner. Register Lite does not support weight scales for selling items by weight, such as produce or frozen foodstuffs.
While Register Lite can access the Clover App Market, its app selection is more limited than that of the full Register plan.
Choose Register Lite if you've got little experience with POS systems and don't want to be bothered with a bevy of extra features.
You'll get basic inventory management capabilities along with payment acceptance. 
Clover's Register Plan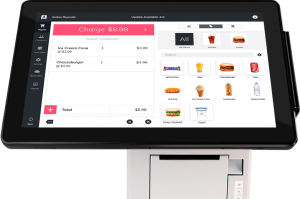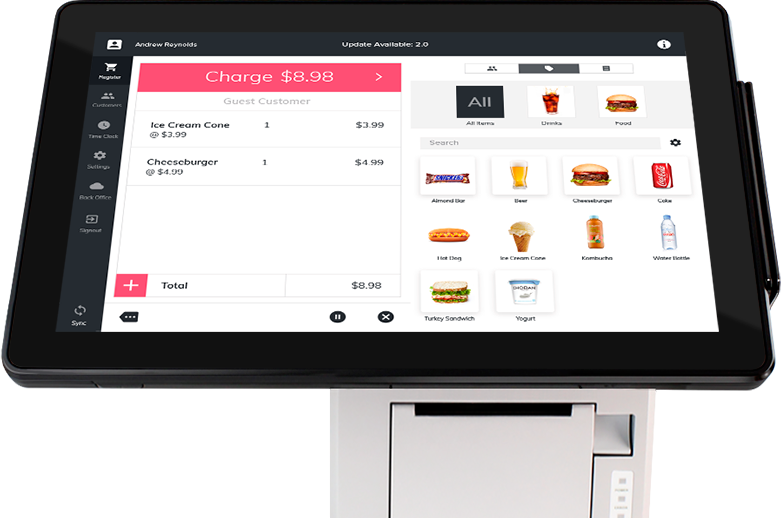 The price of this plan starts at $29.95/month for Clover Mini and Flex.
The price of using it with the Clover Station is set by your individual processor. Clover's quoted price is $39/month.
Register is Clover's complete POS software with enhanced inventory and full order management.
The full inventory management functions include enhanced modifiers, variants, item-level cost and profitability tracking, and the ability to create combinations of items.
 It's available for Mini, Flex, and Station and grants users full access to myriads of apps in Clover's App Market.
Most importantly, Register is the only plan that allows you to connect a weight scale and sell weight-based items.
 Register also allows the operator to send orders to a kitchen printer or kitchen display, making it the preferred choice for restaurants.
Choose Register if you would like to have a full-featured POS system or have more specific needs, particularly in the foodservice industry.
Register is also a wise choice if you plan to upgrade your POS system with third-party apps.
Clover POS Hardware Prices


The Clover POS system takes a dual approach to the management of your transactions.
In addition to the software plans quoted above, you're also going to need some hardware to manage credit card payments. There are various pieces of equipment available from Clover.
Clover Go POS – $59
 The most basic hardware option from Clover – a Bluetooth smart device that allows you to process chip, magstripe, and contactless payments with ease. The Clover Go POS means that you're going to use your own tablet, iPad, or smartphone.
Clover Flex POS – $499
 Far more expensive than the Clover Go option, Clover Flex is a fully-functional handheld point of sale system.
It can process all of your payments, capture customer signatures, scan barcodes, etc. It even prints receipts for you. For such a small and portable device, the Flex comes with a lot of functions.
Clover Mini POS – $599
This is the first option from Clover that's designed for the company's business and enterprise clients.
The Clover Mini POS solution comes with everything you may need to manage payments and transactions with formidable ease – process payments, print receipts, scan barcodes and more, all with greater speed than you get from the other portable Clover POS options.
Clover Station POS – $1,149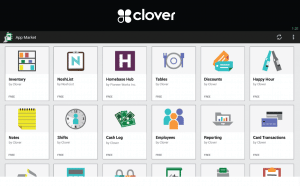 This the most advanced and most expensive hardware option from Clover.
The Station comes with the best speed and security of any Clover POS system.
Additionally, you can access a second customer-facing display using the Clover Station, which leads to better interactions with your consumers.
All of the Clover POS hardware is capable of processing chip cards, NFC contactless payments, and magstripe cards.
You shouldn't have much trouble even if you're serving a wide variety of different customers from all over the world.
Additionally, as with any POS system, purchasing your equipment upfront guarantees that you wouldn't have to worry about being locked into any lengthy contracts.
Remember To Ask For Sales Rep 
Instead of signing up for it through a credit card processor, you'd better directly contact a sales team for your personal offer.