Last updated on May 14th, 2019 at 06:31 am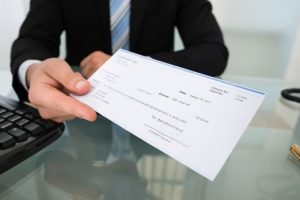 When you own a business, you likely issue both payable and payroll checks.
And of course, you also have to be able to keep up with all those different bank forms and keep plenty of checks on hand, right?
Well, not if you print them!
Printing your own checks is a great solution no matter how large or small your company may be. Printing your own checks can save you valuable time, money and labor that can be better used elsewhere.
There are a lot of great options to choose from when picking a check printing service, so you have to be careful. We made it easy for you and narrowed it down to our best picks.
---
Best Checking Printing Software Providers
#1 PrintBoss - Best Payroll Check Printing Software
PrintBoss is without a doubt our top pick.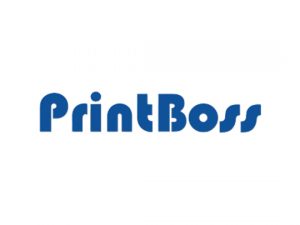 The PrintBoss software is quickly becoming one of the top picks not only for us.
But don't just take our word for it! The consumers have spoken and they are loving it too.
And with a 30 day free trial, all the features it is packed with AND the ability to use it with over 40 different accounting platforms, how could anyone disagree?
Same Features As Ez Check Software
PrintBoss is compatible with over 40 different accounting software suites and lets you quickly and easily print checks directly to blank check stock. But it doesn't just stop there.
With this software, you are given an entire toolbox to help your business run smoother. The wealth of tools is amazing and you are given the ability to do numerous things such as email and fax documents directly from the PrintBoss software.
You can also create PDFs of all your documents, password protects them for added security, send electronic payments to your bank, and even automatically create ACH payment files.
What's more, is the fact that PrintBoss can be used with the globalVCard system and can create single-use card numbers on the fly so you can get your vendors paid quickly and securely.
PrintBoss Pricing
After your free 30 day trial expires, PrintBoss offers two different packages at a fairly affordable price, starting at $175. Not a bad price for a software that will undoubtedly save you hours of work and headaches.
PrintBoss Select is priced at $175, while the PrintBoss Enterprise is priced at $795. The main difference is that PrintBoss Select comes with 100 sheets of check stock.
Whereas PrintBoss Enterprise comes with 500 sheets, it integrates seamlessly with QuickBooks, you can email/fax copies of documents, and it keeps a log of secured signature use.
The downside To the Software
There are a couple of downsides to PrintBoss that you should be aware of. First, while the Select package they offer is reasonable, the Enterprise package is certainly steep for smaller businesses. Second, PrintBoss is currently not available for use on Mac.
Prints Stubs With Payroll Checks

PrintBoss is our top pick for a reason. It has a full-featured suite of tools that integrate well with all of the top accounting platforms. It has the ability to print payroll checks with stubs.
Making printing checks and getting your employees and vendors paid a breeze. Give PrintBoss a try today, you will not regret it.
---
#2 Create-A-Check - Specialized Check Writer Software
Create-A-Check is our next best pick. It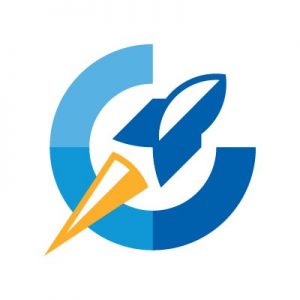 was a close call for sure as Create-A-Check integrates with over 100 accounting platforms and has the ability to create MCIR checks.
Moreover, it is able to generate ACH, EFTs and wire payments, making life simple for its users.
Create-A-Check puts you in full control of your accounting and adds an extra layer of security when you need it, through their payment approval process.
The software even offers Positive Pay to help protect against fraud. It only takes a minute to skim through their numerous case studies and see the companies they work with. It's clear to see why Create-A-Check deserves any business owners' consideration.
Create a Check Features
Create-A-Check offers a lot of really useful features and the best part is the number of accounting platforms with which it can integrate.
You can use Create-A-Check with over 100 of your favorite accounting software choices! That's an integral part of the AvidPay program from AvidXchange where you can get even more accounting and payroll services if you need them.
It is a little over double the number of platforms offered by the other check printing solutions we recommend.
One of the top features that you will receive from Create-A-Check that may be hard to find at many other check printing software is the ability to create basic ACH, ETFs and issue wire payments.
In turn, this will save you money on printing physical checks, for when you really don't need them but still need to get your workers paid.
Create-A-Check also allows you to take advantage of creating MICR checks which use a technology that relies on magnetic ink printed checks to further verify the legitimacy of your checks.
It is also required by banks in order to process company checks. The software itself is extremely easy to set-up and you can be up and printing checks in less than 24 hours.
Create-A-Check Pricing
Create-A-Check is one of the most expensive solutions on this list. All of their packages are priced on various factors.
Such as a number of invoices you need per month and what platform you wish to integrate with. Also, you must request a demo to receive a quote.
High Cost For Check Printing Software
The one major downside to Create-A-Check is certainly the cost. Create-A-Check is one of the most expensive check printing software services available on the market. For most small business owners the cost of this software might be a deal-breaker.
MICR Technolgy is Great Benefit

Create-A-Check comes with a very high price tag.  You do however get a wealth of great features that can be used with over 100 of the top accounting platforms.
It uses the latest MICR technology to provide you with the security that your business deserves. Best of all, it allows you to create ACH, ETFs and wire payments with extreme ease.
---

MultiCHAX is a MICR check printing solution for business owners who prefer to use mainly QuickBooks or Peachtree among other platforms.
It is by far the most inexpensive solution on this list. It opens the door to small business owners looking for a professional suite while not looking to spend a fortune.
MultiCHAX Software Features
MultiCHAX offers its users a wide range of features spanning from the most basic to more in depth tools. You get the ability to not only print all the most common MICR checks.
But you can even accept checks by phone or fax using MultiCHAX revolutionary technology. And when you do, it deposits the same day into any U.S. bank. The best part about the check by phone service is that is free of any processing fees.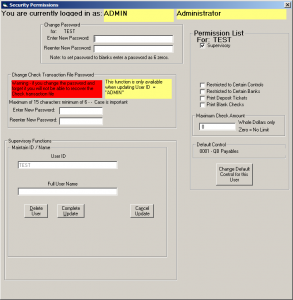 For the price of MultiCHAX you actually get quite a good deal of functionality and simplicity of use on the back end. Moreover, every plan comes with either 30 days or 1 year of free support.
Another feature worth mentioning that many users will appreciate is the ability to tie check numbers to specific bank accounts. Yes, you will never have to worry about issuing money into or out of the wrong account!
MultiCHAX also offers integration with Positive Pay to help prevent check fraud and as you write new checks. MultiCHAX will update its database and then encrypt it, keeping all of your records and account information just that much safer.
In addition to all of the above features, MultiCHAX uses the latest in MICR technology, allowing digital signing and logos to be added to checks. It provides you with five formats to use when printing checks.
MultiCHAX Check Printing Pricing
MultiCHAX is the most inexpensive solution on this list with four packages priced at $99 for the Starter, $149 for the Premium, $199 for the Professional, and $299 for the Ultimate.
Each package upgrade adds the ability to add more bank accounts, integrate with more software and more customer support time. The right package for you will depend on your business size and needs.
Customer Service of the Software

Customer support with MultiCHAX depends on what package you have purchased. There are four packages in total to choose from and the first three packages include only 30 days of customer support. The most expensive of the packages increase this to 1 year.
MultiCHAX - Reliable Check Printing 
MultiCHAX is a great choice for any small business owner looking for a simple, reliable, cheap solution for printing their own checks.
This software is fairly basic and you definitely only get what you pay for so it is a trade-off. But in return, you do get all of the most basic services that you will probably ever use or need.
MultiCHAX is more focused and geared towards users who want to add it to QuickBooks, PeachTree or another Windows platform, however, it is available for quite a few popular platforms.
---
Our Final Review for Check Printing Software
As a business owner you have so many software choices to pick from when deciding to print your own checks.
Each software offers different abilities, usability, and support, so it is important to find the right one for you. That is the one that best fits your business.
We recommend PrintBoss for small to large businesses that need a complete toolbox to take advantage of and don't mind paying a fairly nominal price.
Hands down, this is our top pick. Runner up Create-A-Check is the perfect solution for any large business that needs to get up and running quickly and values security over all else… and of course, can afford the price tag.
We recommend MultiCHAX for any small business that needs a good price break but can't afford to suffer from lack of usability.
MultiCHAX is a very basic software but for what you get, you can't beat it for the price. They also offer the widest price range and most plans, so you can decide what is right for you.
Save
Save
Save