Last updated on May 25th, 2019 at 05:17 am
Running a restaurant is not an easy gig. It takes excellent food and execution, good management skills, as well as attentive staff to meet all of your customers expectations.
To be successful and achieve these goals, your restaurant needs keep up-to-date with the best equipment.
One piece of such equipment that often gets overlooked is the POS or 'Point Of Sale' system.Part of your customer's experience is based on how quick and easy.
It is for them to get their bill taken care of when they are finished eating. For example, some of your customers may want to be able to get in and out with just enough time to catch a movie.
The key feature behind any iPad based POS for restaurants is mobility. That is, it allows servers and cashiers to take orders, payments, and tips right at the tablet with the touch of a button.
With the technology that just about everyone has access to these days, we are able to move away from the simple cash register system into something more robust.
It doesn't matter if you just have a small cafe or own one of the largest, most luxurious restaurants around. Having a solid point of sale system in place is a must.
Cash registers are great, but iPad POS systems for restaurants are a no-brainer if you want to provide quick and efficient service.
So, why not look into a iPad POS system for your restaurant?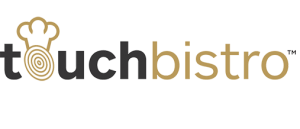 Coming in at number one on our list is TouchBistro. TouchBistro is a POS system specifically designed with the restaurant industry in mind.
And it is currently one of the more popular options on the market. It is no surprise, as TouchBistro has a loyal following due to its versatile iPad POS systems.
Equipped with features that will draw you in right away, TouchBistro comes with things like inventory management and easy set up.
Product Features
Menu item search
Menu customizing tools
Order taking
Counter and bar features
Cash management
Ability to create discounts and accept gift cards
Delivery routes for delivery orders
Table organization features
Top of the line security features
Daily data backups
Staff management tools
Inventory tracking and alerts
Cloud-based reporting
Pricing
When you sign up for TouchBistro, you have 4 package options to choose from; Solo, Dual, Team, or Unlimited. Each of these packages offers something different to fit every restaurant type, size and layout.
The Solo package is the best choice for for quick service venues who don't need any extra terminals but still want to harness the power and mobility that an iPad POS provides.
The Dual package is more suitable for small restaurants that needs two terminals so they have a stationary terminal while they take table-side orders on another.
The Team package is recommended for mid-size restaurants or bars and need to have multiple terminals.
Lastly, rounding out the packages is the Unlimited package. This option is the absolute best package for high volume restaurants who need a little more room to grow. Just as it sounds, you get to use an unlimited number of terminals.
Here is a breakdown of all the package option prices: 
Solo – $69/month (1 license)
Dual – $129/month (2 licenses)
Team – $249/month (Up to 5 licenses)
Unlimited – $399/month (Unlimited licenses)
All four of these package options come with all of these common features: 
Cloud reporting and analytics
Full table side and quick service POS features
Unlimited users (both staff and management)
Hybrid networking support
Free product updates
Downside
There are three main areas that many of TouchBistro's users can agree need improvement. The first one and most concerning is customer support. The customer support department seems to be overwhelmed.
They are, however, amazingly helpful and kind when they are finally able to respond. They try to answer support questions within a 24 hour window.
But more often than not, it is much longer. Unfortunately, 24 hours is probably too long for most restaurant owners to wait.
The second complaint is that the system crashes often. When this happens, you are pretty much out of luck until you hear back from the customer support department.
But we already covered that. This can mean a loss of business and in the worst case for smaller restaurants, a day of being closed.
Lastly, if for whatever reason your license is out of date and hasn't been renewed yet, you can forget about accessing any of your business data.
It's also important to keep in mind however, that TouchBistro has a massive customer base so you would be hard-pressed to not find any negative reviews with so many people using it.
Verdict
TouchBistro is at the top of this list for a reason. Simply put, TouchBistro outperformed many of the other great iPad POS systems for restaurants out there.
The downsides are relatively minor, the price tag is affordable and the features work perfectly. No matter the size of your restaurant, you would probably be doing yourself a great disservice by not at least giving TouchBistro a try.
---
ShopKeep is an iPad POS system that simplifies handling all of your POS needs and is probably best suited for small to mid-size businesses.
Like the rest of the iPad POS systems on this list, ShopKeep is quite feature-rich.
With ShopKeep you have tools to help you do things like manage your inventory, payments and even your marketing.
And if you are needing something that is easy to set up and even easier to use, look no further. In comparison to the other POS systems on our list, the ShopKeep software and hardware are the simplest to get up and running.
Product Features
User-friendly
Offline transactions
MailChimp integration
Ability to accept gift cards, and issue discounts
Inventory management and alerts
Staff management
Customer data management
PCI DSS compliant
Pricing
If you already have all the hardware you need for your terminal, such as an iPad, a printer, APG drawer and a card reader, you may forego the hardware offered by ShopKeep.
If you don't already have these things available, you can get ShopKeep's hardware package and they will provide all of the hardware for you to use for $1,099.
ShopKeep doesn't advertise any pricing on their website. Rather, its cost is quote-based. However, we have found the most plans start at about $69 per register per month.
For small businesses, this can be a cost efficient choice. The cost includes 24/7 customer support, a setup session with a ShopKeep expert, the ShopKeep app(available for Apple), unlimited inventory and unlimited employee tracking.
ShopKeep doesn't advertise its other plan prices on their site. Instead, you would need to request a customized quote.
Downside
The major downside of ShopKeep certainly has to be the customer support. If you scour the great interwebs for more than a minute looking for other reviews about ShopKeep, you will more than likely see this topic come up quite often.
Complaints range from complaints of rude support agents to being charged for several months after a customer canceled their account.
The lack of several of the more common features that you can find in other iPad POS systems is the second major complaint. A few of these would be things like lack of integration with other services.
a poor inventory system, and the fact that ShopKeep is not cloud-based. The first two are very basic features that you typically get with most of the other iPad based POS systems.
The lack of cloud-based support is not a huge deal breaker for most but for the price tag, it certainly should be something that is included.
And lastly, for an iPad POS system for restaurants, you would think you would have access to options such as table organization or an advanced menu system, but this isn't the case with ShopKeep. If that is what you need, you would be much better off with TouchBistro.
Verdict
If you own a small or mid-sized restaurant, ShopKeep may be exactly what you need. The low monthly fees are an attractive entry point for most people.
And with the option to use your own hardware or purchasing some brand new gear from ShopKeep, you will be saving money on all fronts.
Overall, if you like TouchBistro but can't afford it, ShopKeep is seriously the next best thing and will save you a little bit of money. Of course, there are some features that will you need to be willing to sacrifice in return for that price cut.
---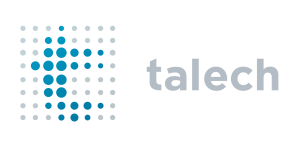 Simply put, Talech has it all. It is a robust iPad based POS system that has tools to do everything you could possibly ask for – all in an entry level system.
This iPad POS system can take care of everything from taking orders and managing inventory to automatically tracking revenue.
Additionally, it has the ability to manage multiple restaurant locations from a single system. This is a huge plus for chain restaurants and larger establishments.
It also doesn't hurt that the user interface has one of the most beautiful and slick on the market.
Product Features
Robust inventory management system
Barcode scanning
Ability to issue discounts and create gift cards
Online ordering
Staff management
Reporting tools
Table organization features
Ability to set up running 'tabs' for customers
Pricing
Pricing for Talech is very, very simple and straightforward. You simply choose a package and pay a monthly fee that is billed to you annually. There are no setup fees or hidden costs and you have a choice between 4 packages: Starter, Standard, Premium and Enterprise.
The Starter package is geared towards cafes and basic retail. The package includes inventory tracking, basic reporting, cash drawer management, full and partial refund, and track customer history. It's perfect for small businesses that need to get up and running.
The Standard package is best for small to medium sized restaurant owners that need all of the basic functionality but also want features like inventory alerts, table layouts, clock in, timesheets, bar code labeling, and the ability to merge or split orders among a few others things.
The Premium package is best for those who run a full service restaurant and who want the full experience. All of the extra features offered at this level are things such as automatic gratuity.
Order submission by course, and the ability to automatically generate and send out purchase orders to your vendors when your inventory is running low.
The Enterprise package is geared toward those who are running large businesses. Unfortunately, the price for the Enterprise package is not made public. You will need to request a quote if you wish to purchase this package.
Here is a breakdown of the monthly package prices that are available, however:
Standard – $62/month ($35/month for each additional device you add to your account)
Premium – $89/month ($44/month for each additional device you add to your account)
Downside
There aren't honestly too many downsides to Talech. The most prevalent problems with this POS system seems to mainly revolve around two things.
First, customer support is slow to respond. The actual quality of the support is good but they are probably one of the slowest customer support responders on this list, second only to Revel.
If you have an issue, get ready to get in line and wait your turn. On average, their support department usually will not get around to helping you until about the 24 hour mark.
The second thing that plagues Talech is the fact that it crashes frequently. Whether completely crashing due to constant updates or severe lag that prevents you from using the system efficiently.
This can really put a huge damper on a busy night at your restaurant. If you can't even use your POS system then what purpose does it serve?
Verdict
Talech is overall a good entry point POS system for the small restaurant owner. It does have some kinks and downsides but they are indeed constantly working to make their service better in all areas and you should really keep an eye on Talech this year.
If you are just starting out and don't have a huge budget to drop on something like ShopKeep, Talech will certainly satisfy your needs with minimal discomfort.
---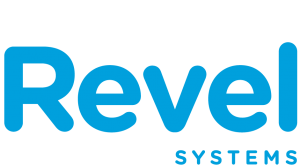 Revel is a feature rich, cloud-based iPad POS system for restaurants. It comes equipped with all the bells and whistles.
Hourly sales can be tracked, inventory management tools make keeping track of stock a breeze, and best of all, it can be integrated with others services such as Apple Pay and QuickBooks.
Although it is one of the more expensive iPad POS systems, Revel certainly earns its keep if you are looking for something that can be fully customized. It is able to cater to just about any need you may have for your restaurant business.
Product Features
Mobile orders
Bluetooth barcode scanning
Offline transactions
Email marketing integrations
Intelligent reporting
Ability to issue discounts
Accept gift cards and manage loyalty programs
Inventory management
Staff management
Quickbooks integration
Social media integration
Pricing
Revel is without a doubt one of the more expensive options on this list. For small restaurant owners just starting out.
It is probably best to consider the other options on our list. The initial setup fee is a fairly large price barrier for most and will run you $1,000 just to get started.
It would take a  This is a deal breaker for a lot of people considering the fact that even many of the more well-known iPad POS systems do not have any setup fee at all. As a matter of fact, Revel is the only one on this list that has any kind of setup fee.
After you are all setup, you will also have a monthly fee that can range from $70.00 – $200.00. Revel's monthly price is not publicly available and you will need to head over to their site to request a quote.
Downside
Apart from being extremely expensive, the Revel iPad POS system also falls short in quite a few other areas. Even after that initial $1,000 fee to get it all setup.
You are still left with the headache of making it work the way you actually want it to, and for the less tech-savvy this is a daunting task to say the least.
The reporting data is not always accurate, the system has a tendency to get very laggy or just crash altogether, customer service does not seem very well educated in the product and there are a lot of customers still waiting on iOS 10 compatibility.
Verdict
Revel really does have the potential to be a huge name in the point of sale industry but first, they need to make it more accessible to entry level users as well as fix a lot of the bugs the system has.
This iPad-based POS system is indeed rich in features but I cannot recommend it for the average user unless they have a large budget and are tech savvy enough to troubleshoot any problems they run into.
Overall, Revel isn't a bad system outside of the problems I mentioned above. The folks over at Revel have heard all kinds of feedback from their customers and they are actively and constantly working to improve their system based on what the community wants.
Save