Disclosure: This Website is Reader Supported. As an Amazon Associate I earn from qualifying purchases.
Last updated on April 23rd, 2020 at 06:45 pm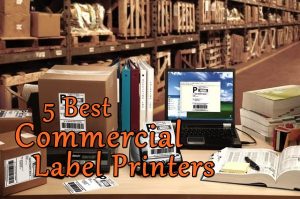 As a small business owner, you know the importance of cutting costs whenever and wherever. But there's always the same challenge.
Reduce expenses while maintaining quality. You want your consumers to have.
The best product and service at the cheapest possible price—but how do you make that happen?
Often, business owners first look at ways to curtail expenditure through the cost of goods sold (COGS). This can directly impact the quality of the product, though.
Next, business owners look at ways to slash spending with their services by reducing salaries, losing workers, or minimizing offerings for customers. Again, this directly impacts the quality and value of the product for the consumer.
Most small businesses tend to forget the extraordinary expenses of transportation and shipping costs. This cost sits in your Excel file of outlays, and you likely take that number for what it is.
Business owners often make the mistake of assuming that the shipping is the least controllable expense.
Even if you have a strong relationship with a shipper or trucking company, you generally don't have control over the expense it costs to send your goods from California to New York.
But transportation costs are more than that, and they can often be one of the highest forms of overhead in any small business. Don't make the mistake of accepting these costs at face value.
There are solutions to minimizing transportation and shipping expenses:
You can shop around and compare prices of different carriers. Regional carriers may have better prices for local businesses.
Invest in prepaid shipping for discounted rates. Leverage flat rate shipping to avoid the variability of shipping costs.
Consider third-party transportation insurance.
Look into hybrid services or 3PL companies.
Invest in shipping technology to cut down on workload.
One of the simplest and fastest ways to reduce these costs that you can do today? Invest in a quality label maker.
Below we have our top 5 commercial label printers to reduce your expenses and simplify your business:
Top 5 Commercial Label Printers
Sale
Bestseller No. 1
ROLLO Label Printer - Commercial Grade Direct Thermal High Speed Printer – Compatible with Etsy, eBay, Amazon - Barcode Printer - 4x6 Printer - Compare to Dymo 4XL
Works with any Thermal Direct Label including free UPS labels - save hundreds of dollars on label costs - don't fall victim to our competitor's business model that forces you to buy their highly over-priced proprietary labels
High Speed Printing at 150mm/s - nearly twice as fast as the closest competitor. Advanced Thermal Direct technology prints without requiring toner or ink.
Compatible with all major shipping platforms including Stamps.com, Endicia Dazzle, ShipStation, ShippingEasy, Shippo, ShipWorks, Ordoro and market places including Shopify, Etsy, eBay, Amazon, and others. Limited support for Fedex Ship Manager. Technology long used by shipping couriers is now available to you at an affordable price. Prints at quality required by USPS, UPS, Fedex, DHL, and other major couriers.
Compatible with Windows (XP and newer) and Mac (10.9 and newer) - Rollo offers 5-star U.S. based customer service via Phone, Email, and Remote-Desktop. Easy to setup with short how-to videos.
High-speed label maker prints labels from 1.57" to 4.1" wide with no restriction on the height of the label, ideal for 4" x 6" shipping labels, warehouse labels, barcode and ID labels, bulk mailing labels and more
Bestseller No. 2
Brother VC-500W Versatile Compact Color Label and Photo Printer with Wireless Networking
PRINT WITHOUT INK: The Brother VC-500W compact color printer uses ZINK Zero Ink Technology to deliver rich, vivid full color without ever requiring ink. All the colors needed for high-quality photo printing are embedded in the adhesive-backed ZINK paper.
VERSATILE PRINTING FOR UNLIMITED USES: Create and print labels, photos, stickers and more to decorate, personalize and customize gifts: from photo projects and party favors to a variety of organization tasks, business projects, home decor and more.
EASY TO CONNECT AND USE: Wi-Fi/Wireless direct lets you connect to print wirelessly from virtually anywhere or share on a network directly from your smartphone or tablet. Create and print from your mobile phone when connected to a wireless network.
FREE LABEL EDITOR APP LETS YOU GET CREATIVE: The FREE Color Label Editor app includes thousands of elements, including frames, fonts, art, backgrounds, and ready-made designs plus print from Air-Print enabled apps to unleash your creativity.
REPLACEMENT CZ AND CK ROLLS FOR THE VC-500W: The VC-500W uses Brother CZ and CK replacement rolls CZ-1001, CZ-1002, CZ-1003, CZ-1004, CZ-1005, CK-1000.
Bestseller No. 3
MFLABEL Label Printer, 4x6 Thermal Printer, Commercial Direct Thermal High Speed USB Port Label Maker Machine, Etsy, Ebay, Amazon Barcode Express Label Printing,White
【Widely Application】Our thermal label printer works with any Thermal Direct Label including shipping labels and barcode,no ink needed,perfect for Amazon, eBay, Shopify, Etsy, PayPal, ShipStation ShipWorks, ShipGator, Shippo, shipping easy, stamps and others.
【High Speed Printing at 127mm/s】Fast printing ,5 inches per second.Advanced Thermal Direct technology prints without requiring toner or ink.
【Adjustable Printing Width 】Prints labels from 1.57" to 4.25" width , ideal for 4" x 6" shipping labels, warehouse labels, barcode and ID labels, bulk mailing labels and more.
【Compatible with Windows Only】Compatible with Windows XP,7,8,10 and newer,Not compatiable with Mac.
【Automatic Label Identification & Easy to Install】 The thermal printer will automatically catch the label and feed it into the printer.Connect the printer to a computer mainframe with a provided parallel port cable or RS-232 or USB cable. Using the provided driver CD to install the driver. If you meet any difficulty to setup the printer, please contact us .
Sale
Bestseller No. 4
NETUM Label Printer, High Speed Commercial Grade Direct Thermal Printer, 4×6 Printer, Barcode Printer, Compare to Dymo 4XL, Compatible with Ebay,Amazon,USPS,Etsy,Shopify
Easy To Setup: Comes with USB Disk and some 4x6'' fanfold labels to get you an easy start. It includes the driver software+setting guide+user manual.You can install the driver and set it up as you would within 1 minute.
Works Well with Thermal Direct Label:including Warehouse labels, Shipping labels, Food Nutrition Labels, Jewries labels, Shopify, Etsy, eBay, Amazon, Poshmark, FedEx, ShipStation, ShippingEasy, Shippo, Ordoro, etc.
Widely Compatible:this shipping Label Printer Compatible with Windows and Mac OS, you can use 4"x6" fanfold shipping labels and 4"x6" rolling shipping label with label holder (Not Included)
150mm/s High-Speed Printing Speed:Use imported printer head, Friendly Mailing Label Printer-no need any Cartridges or ink. This mailing Label printer have 3 Year Warranty, We will help you solve any problems about the printer.
Automatic Label Identification- NETUM Postage label printer can automatically catch the label and feed it into the printer. This address label maker support labels from 1.57" to 4.1" wide, suitable for shipping labels and warehouse labels
Bestseller No. 5
Arkscan 2054A Shipping Label Printer, Support Amazon Ebay PayPal Etsy Shopify Shipstation Stamps.com Ups USPS FedEx DHL On Windows & Mac, Roll & Fanfold Thermal Direct Label for Printer, 4 x 6 & More
A multi-functional printer to print shipping Label, product label, barcode label, labels for other purpose. Able to print minimum of 0. 75" Maximum of 4. 25" In width, minimum of 0. 4" Maximum of 90" In length. Support roll paper loaded inside the printer, fanfold paper loaded from back of the printer. Printing speed is 5 inches per second.
Come A free software of bartender ultralight label making software (Windows based only) contains the most frequently used label-design Print features, including full design capabilities for text, graphics barcodes, most serializing capabilities.
Arks can offers 5-star U. S. Based Tech support training via phone, email, Remote-Desktop. If you find any difficulty to setup the printer, please contact Arks can's Tech support so that we can help you The setup, It can be done in a few minutes.
High speed shipping label printer, support Windows XP newer, it takes about 1. 2 second to print one 4x6" Shipping label. High resolution 203 dpi (8 dots/ mm); thermal Direct technology will never require to refill ink toner, any kind of thermal label papers are supported, included All free SHIPPING labels from UPS FedEx, other thermal shipping labels in size 4x6", 4x8. 25" 4x6. 75.
Able to print shipping Label for, easy post, EA, SY, PayPal, Shopify, ship station, ship works, ShipGator, Shippo, ship wire, shipping easy, XPSship, UPS world ship, stamps others.
1.Rollo Shipping Label Printer –  Best Thermal Printer
The Rollo Shipping Label Printer is one of our top picks because of its high speed and low cost.
This printer works with any Thermal Direct Label, including free UPS labels.
This can save you a significant amount of money on labels because you can use any (free) label that works with direct thermal printing.
Thermal printers also don't require toner or ink, which saves you even more money. The Rollo is a high-speed printer, printing at 150 mm/s.
If you have several packages to go out at once, you don't want to be sitting by the printer waiting for each label to come out. You want fast, efficient, and clean.
This Rollo label printer will instantly print out 4×6" labels for shipping, warehouse, barcodes, IDs, FBA, bulk emailing, and inventory.
It's also compatible with third-party shippers and online platforms. It works with ShipStation, ShipGater, ShippingEasy, Shippo, and Shipworks; if you use a third-party to simplify your transportation.
The Rollo printer will cut out yet another step for a seamless shipment process.
You can also use it with eCommerce platforms like Etsy, eBay, Amazon, and Shopify in order to quickly move from customer info and invoice to gorgeous label.
The printer creates labels that are acceptable for FedEx, UPS, and USPS shipping, so you can get quality transportation at low cost.
Additionally, users love Rollo's 5-star U.S.-based customer service. Rollo support is available by phone, email, and remote-desktop, and they almost always answer with thorough responses in minutes.
Note:
If you are having trouble with your printer, your labels, or even your shipping in general, Rollo is there to help you. The label printer also comes with short how-to videos that simplify training and implementation.
Plus, it's small and portable—perfect for a small workspace or home office! At approximately $140, the Rollo Shipping Label Printer is guaranteed to save you money and headaches.
2.DYMO Label Writer – Thermal Label Printer
The DYMO LabelWriter is one of the top-rated label makers on Amazon with over 1,000 five star reviews.
It prints everything from shipping labels to file tags in an easy, personalized way.
The printer also has a 53 per minute speed, but a 129 high capacity speed, making it one of the fastest per-line printers on the market.
The strong 300 dpi resolution gives it a professional and clean aesthetic.It's a wide format printer, which means it's great for XL labels for shipping, warehouse, and even international transport.
The printer can support up to 4.1 x 6.275 labels at high speed and quality. It has thermal printing technology, so there's again no need to pay extra for expensive ink or toner.
It's the best machine for high-volume mailing, asset identification, and barcoding thanks to the DYMO software that comes free with the purchase of the LabelWriter.
This software suite comes with logos, graphics, and layouts that allow you to personalize your label. With over 60 styles, you can "brand" your labels to match the look and feel of your company.
This is especially crucial in today's ever-changing market, which calls for consistent, cohesive branding. Having a unique shipping layout will add an extra detail that boosts customer satisfaction further.
Additionally, the DYMO productivity software lets you pull information and fonts from other third-party software like QuickBooks, Microsoft Office, Mac Address Book, and more. This makes importing customer or recipient information a snap.
Note:
The DYMO LabelWriter also works well with almost all selling platforms and shipping carriers, including PayPal, USPS, FedEx, DHL, and UPS.
You can quickly print multiple shipping labels at one time, or use the QuickPrint Widget to instantly print a single label from an attached address.
DYMO is one of the best labelers on the market, with years of experience and innovation. There's no wonder this DYMO LabelWriter has so many amazing reviews!
Sale
DYMO Label Writer Printer
PRINT XL SHIPPING LABELS: Print labels up to 4 Inches wide, including 4 x 6 Inches shipping labels, warehouse labels, barcode and identification labels, bulk mailing labels, and other large format labels
HIGHLY CUSTOMIZABLE: Select from over 60 professional label templates and customize text and graphics with free DYMO Software
PRINT FAST: Up to 53 standard 4 line address labels or 129 high capacity 4 line address labels per minute
PRINT LABELS FROM POPULAR SHIPPING PLATFORMS: Print shipping labels directly from eBay, Amazon, Etsy and iabol; Great for online sellers
USE WITH AUTHENTIC DYMO LABELS: For best performance, use DYMO Label Writer Labels in a variety of sizes, including Extra Large Shipping Labels
3.Brother QL-700 – Label Printer
The Brother QL-700 is highly versatile. It can print everything from employee ID badges to shipping labels to birthday banners.
This Brother will print large or small with labels up to 2.4" wide, making it great for all sorts of labeling needs.
It can also print with continuous-length paper or film tapes up to 3 feet long, so it's great for banners and signs.
It's even able to print stamps with the PB Smart Postage application, saving you a trip to the post office.These cost-effective, high-resolution labels print at a high speed of 93 labels per minute.
The Brother QL-700 has an automatic cutter between labels for precise sizing, whether you're printing one or multiple labels at a time.
The Brother labels are pre-sized, easy-peel, with rounded-corners, so you don't have to spend any time or frustration trying to peel labels from their backing. You'll also save time thanks to the quick and easy drop-in label rolls that switch in a second.
There are two ways to print labels. The Editor Lite button launches the built-in Plug and Label software on your PC or Mac, so you can type and print basic labels without any additional software.
You can also create custom labels with a variety of templates with the P-Touch Editor, which gives you even more versatility of use.
The Brother QL-700 is reliable and usable. It also has a 2-year warranty with toll-free technical support for the entire life of your product.
---
4.DYMO LabelWriter 450 Twin Turbo
Another product by DYMO is the LabelWriter 450 Twin Turbo.
This is great for small businesses because it will save you time printing everything you need—all at once.
It can print address or shipping labels, file folder labels, barcodes, name badges, and so much more.
It will print up to 2.25" wide at 71 labels per minute. Although these are smaller labels, they can still work for shipping most packages.
And it has less waste. It can hold 2 spools of label paper and will automatically switch to the second roll when the first as gone, so you don't have to switch rolls as often. You can set it to print and let it go!
The Twin Turbo doesn't require any fancy software or capabilities. It's super easy to learn how to use—it's like the "everyman's" printer.
Most reviewers even say it only takes about 1 hour to set up. You can also easily connect it to your PC or Mac and print homemade labels from Word, Excel, Outlook, QuickBooks, and any other label programs you use.
This makes the Twin Turbo great for one-person businesses who want an inexpensive but effective, easy-to-use printer.
It also uses thermal printing so you don't have to invest in expensive ink or toner. You will need to buy quality labels, though.
Note:
Unfortunately, it does get some label jams due to the two spools. It's also not the best printer for postage, as some individuals have found that it occasionally misprints stamps.
Nevertheless, the DYMO 450 Twin Turbo is your best choice if you are a small business looking for an easy, fast label maker that requires no extra effort or time on your part.
5.Brother Network Ready Label Printer QL-1060N
This Brother QL-1060N is the most tech-savvy label printer you'll find. It's "network ready," meaning that it has a built-in wired Ethernet port so the printer can be shared with everyone on the same network.
This makes it great for companies with multiple employees who need to share the label maker—without sharing the same computer.
The B-PAC API (application programming interface) allows developers to create their own label templates with text, numbers, graphics, logos, and barcodes.
This makes it the most customizable label printers on this list—it just takes a little extra tech knowledge.
But you don't need a lot of experience for easy personalization and branding of printed labels with the Brother QL-1060N. It also has intuitive P-Touch Editor V5 software, so you can easily create your own labels from a variety of templates.
Every individual in your company can use it no matter their skill level due to the three editing modes: Snap Function, Express Mode, and Professional Mode. It will also integrate with Microsoft Office programs like Microsoft Excel, Word, and Outlook.
Making it even easier to use, the Brother QL-1060N will automatically detect the size and type of label roll. It can adjust the on-screen template—no matter the software you're using.
No more misprints, wasted labels, and lost time and money. It also has an easy drop-in design to change rolls in a flash; your employees won't avoid changing labels like they avoid changing the paper in the copy room printer.
Capacity
This Brother QL-1060N will print labels up to 4" wide with continuous tape. Printing is at high-quality resolution of 300×300 dpi. It can print about 69 labels per minute for barcodes, name badges, shipping labels, custom signage, and more.
It also has a heavy-duty auto-cutter to cut between labels for a clean finish. This makes it ideal for printing large jobs quickly, efficiently, and professionally.
Everyone in the office will be able to quickly learn, use, and enjoy the Brother Network Ready Label Printer QL-1060N.
Why Do You Need A Label Printer Right Now?
One box of 25 shipping labels can cost about $15. These 6 cents per label can quickly and significantly cut into your COGS, and you may not even be realizing it.
That does not even include the cost of ink, toner, and printing. Suddenly, your margins become a lot smaller than you expected, and you begin to lose out on projected profits.
The right label printer, though, can save you significant money on labeling costs. If you are a small business, saving those 6+ cents for putting an address on a box could mean future growth of your business.
Additionally, packaging is crucial to an online business. Someone buys something from you based on what they see online; they have not held the product in their hand before (unless they are a repeat customer).
The first time they experience your item will be holding the box in which it was shipped.The quality of the box and the label is your first impression on your consumer. Make it a good one.
Your labels should be professional and branded and your boxes clean and undented. A quality label printer will give you that attractive, aesthetic appeal good for any business.
You also likely use labels within your office, like for interdepartmental packages or files and binders.
If you can use the same label maker for all your office needs, you'll save time, money, and space—and your business will be able to thrive with boosted profits and quality.
The Bottom Line on the Best Commercial Label Printers
Choose the right label printer to save money, time, and waste. Whether you're creating shipping labels or birthday signs, these label makers are great for small businesses that demand efficiency, usability, and cost-effectiveness.
Money-Saving Tips
The best for saving money, eliminating waste, and integrating with online selling platforms: Rollo Shipping Label Printer
Easy, intuitive branding and customization of all your labels: DYMO LabelWriter
Print all sorts of labels on one device with a simple, usable machine: Brother QL-700P
Perfect for individuals or small businesses who want to save money on fast and easy printing: DYMO Twin Turbo
Perfect for the copy room with multiple users and high-volume prints: Brother Network Ready Label Printer QL-1060N
Last update on 2020-06-07 / Affiliate links / Images from Amazon Product Advertising API